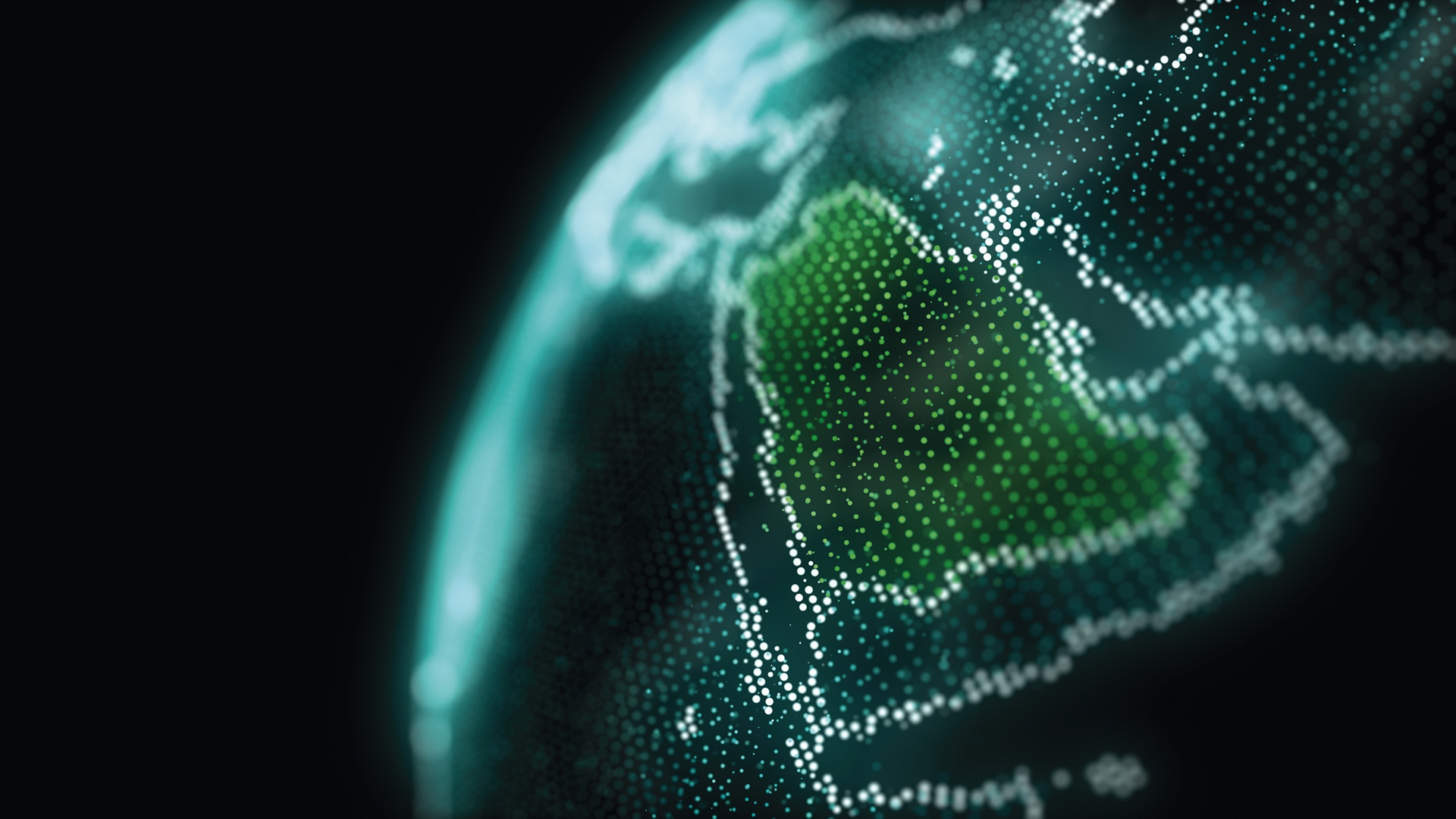 The Evolution of Saudi Arabia's Startup Ecosystem 2010-2022
Written by : Lucidity Insights Research Team• February 20, 2023
Powered by :
The first comprehensive overview of Saudi's startup ecosystem, its history, and its future.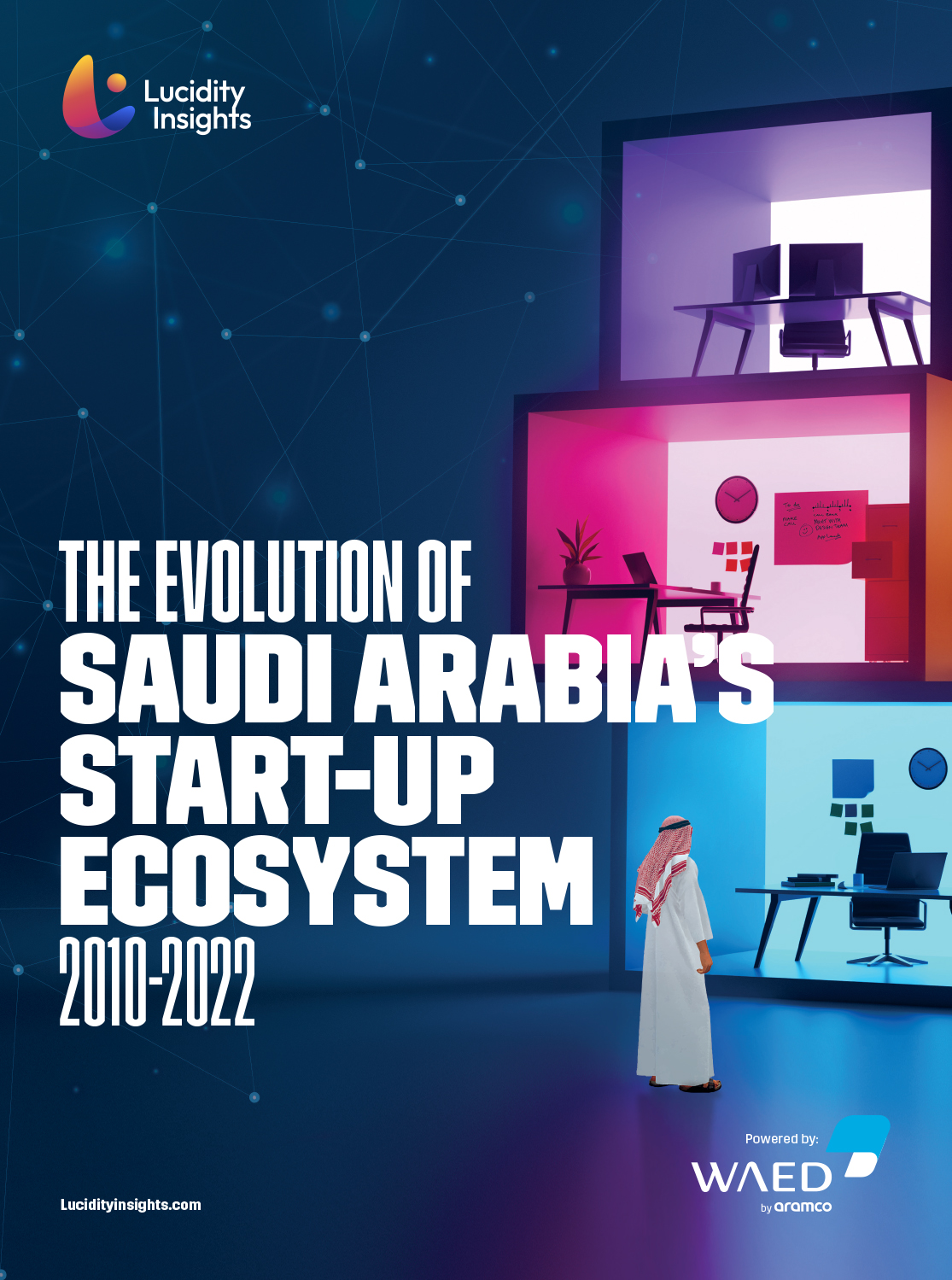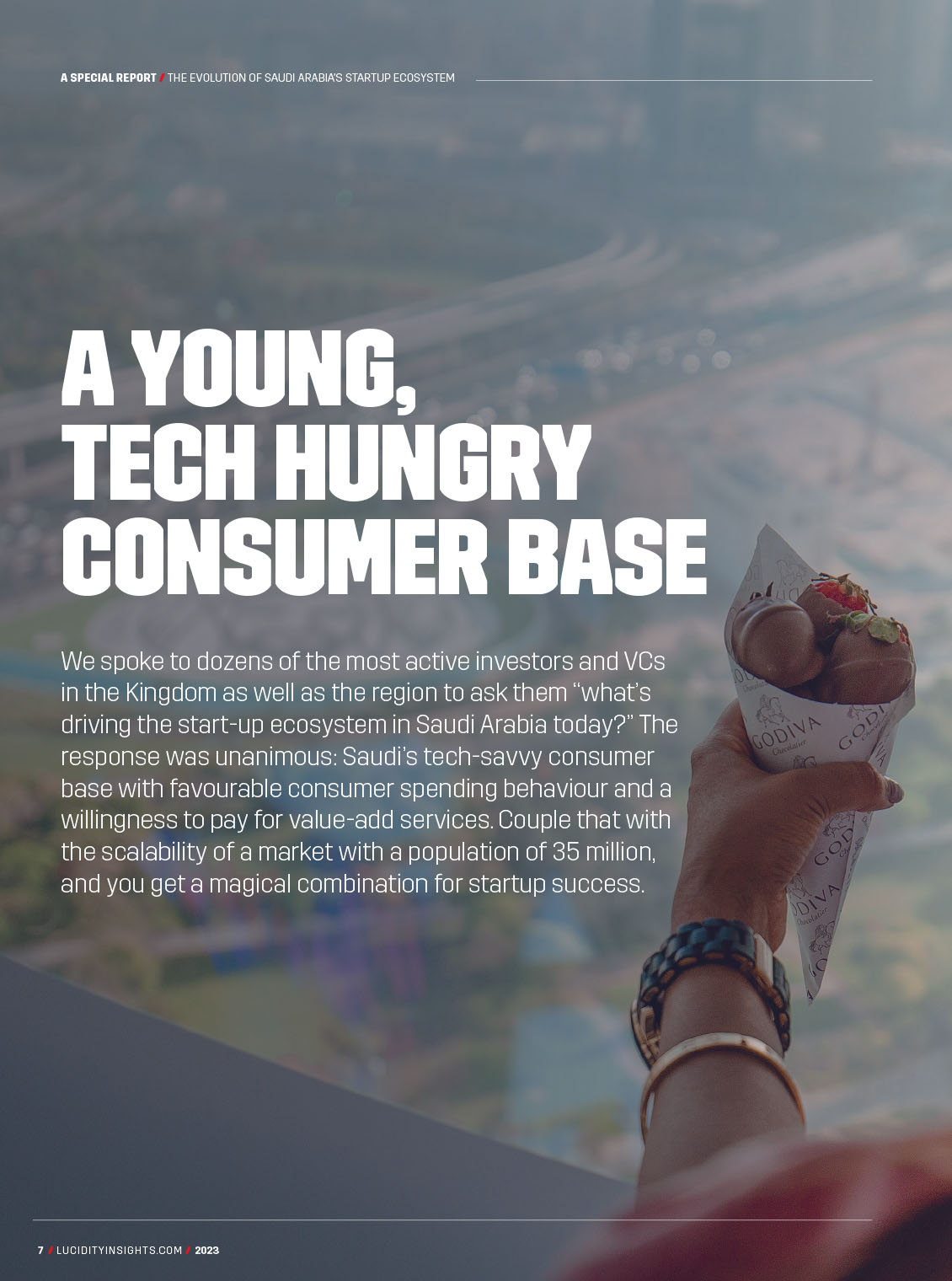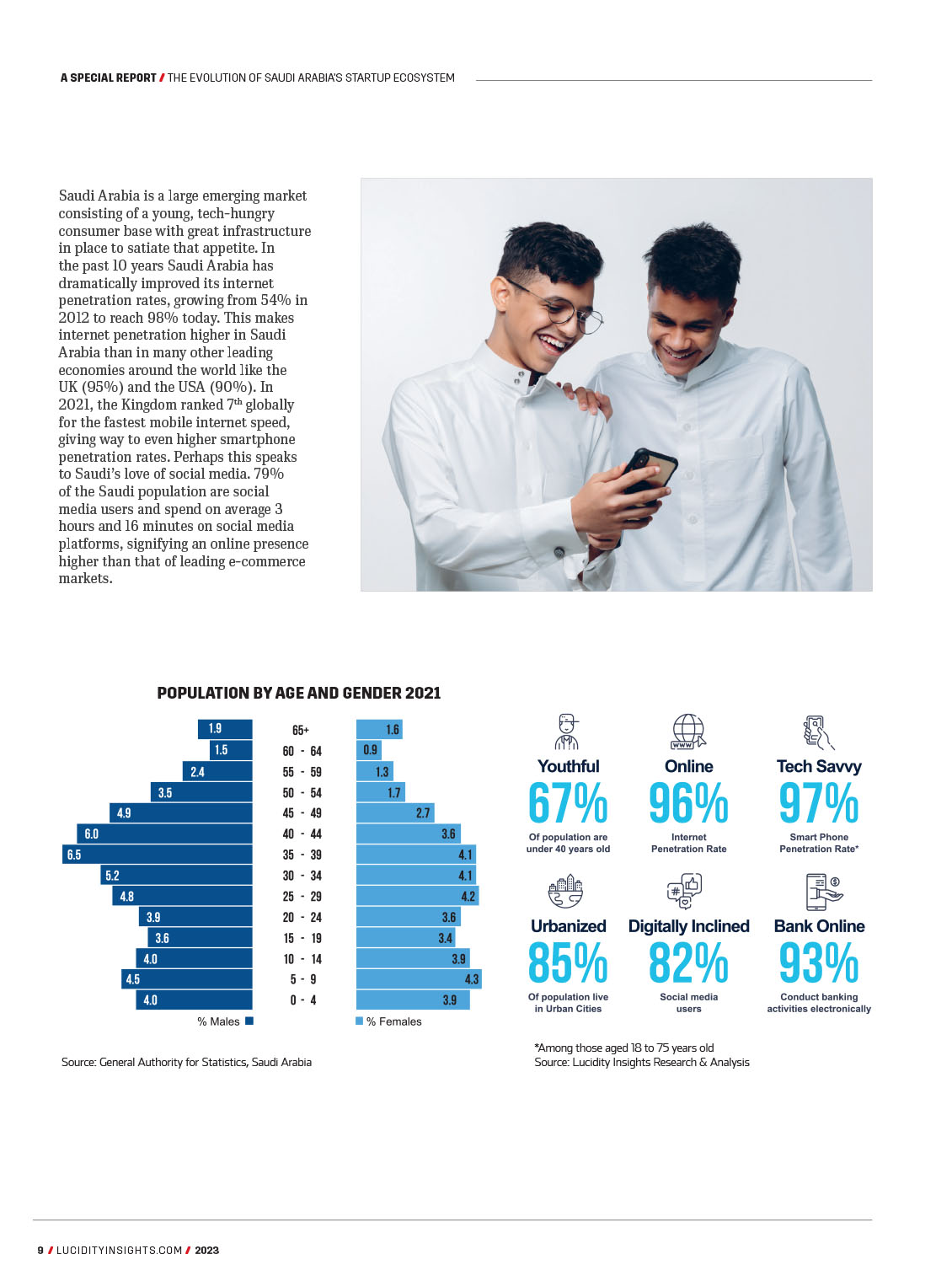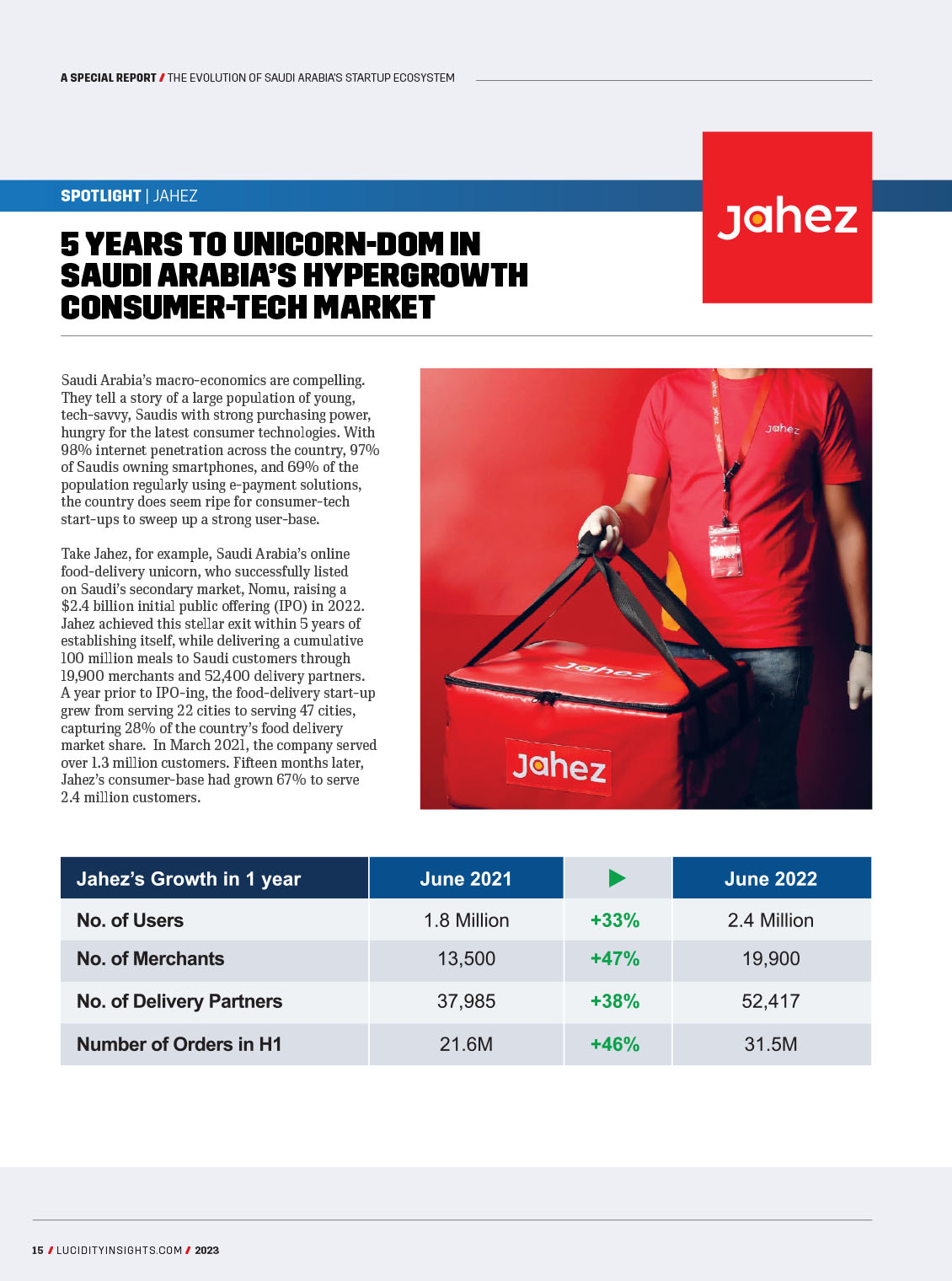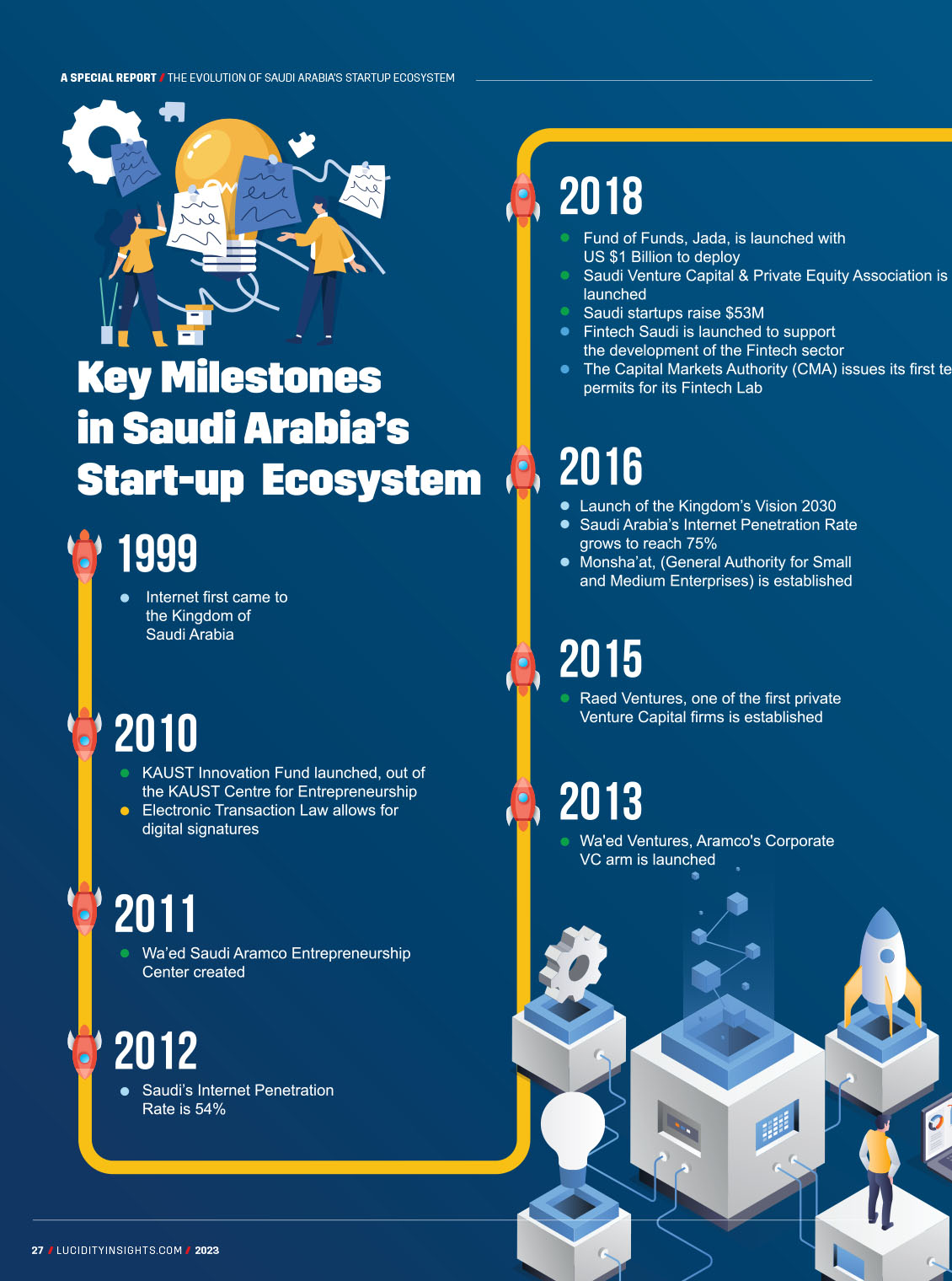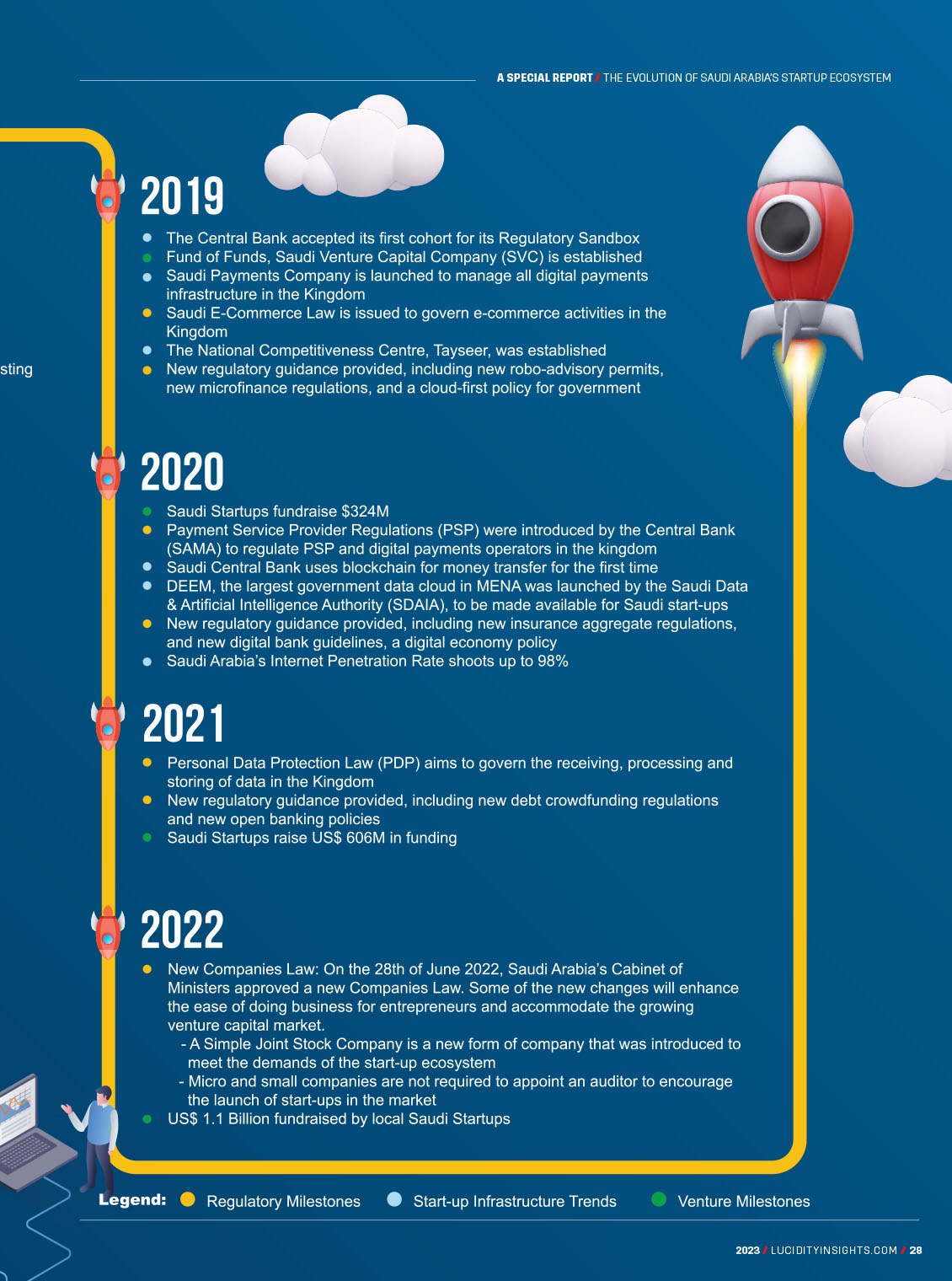 Featured :
The Evolution of Saudi Arabia's Startup Ecosystem 2010-2022
Written by : Lucidity Insights Research Team• February 20, 2023
Wa'ed Ventures, a $500 million venture capital fund backed by Aramco, published a comprehensive report on the evolution and current state of the Saudi startup ecosystem in partnership with Entrepreneur Middle East and Lucidity Insights.
The Special Report titled, "The Evolution of the Saudi Startup Ecosystem: 2010-2022", hosts perspectives and insights from many of the country's most active investors, highlights new investment trends, critical milestones hit by the Kingdom's fast-growing startup ecosystem, and spotlights a handful of interesting startups coming out of the Kingdom. It is packed full of insights, data and opinions from the thought leaders and market-makers in the Kingdom.
Fahad Alidi, Wa'ed Venture's Managing Director said, "over the past few years, the Saudi entrepreneurial ecosystem has undergone a transformational leap due to the unprecedented support from regulators, investors, and startup founders whom together established an unshakeable triplicity that placed the local innovation scene on the map." It is this transformational leap that the Special Report seeks to capture, while asking the market makers what we can expect to see more of in the years to come.
Rapid Rise: Saudi Startup Fundraising Reaches New Heights Surpassing $1 Billion in 2022
It's a significant year to draw a line in the sand as a benchmark year for the Kingdom's tech ecosystem, as 2022 was the first year Saudi startups collectively raised over US $1 billion in funding. It is a remarkably quick rise, when one only needs to look back five years to see a time when Saudi-born startups raised just over $50 million in a 12 month period. It's no wonder then, that 90% of the Kingdom's venture capitalists were established after 2017. It's an even more astonishing feat when one compares the speed of Saudi's tech ecosystem growth to neighboring regional front-runner, the United Arab Emirates, who only broke through the US $1 billion ceiling just one year prior.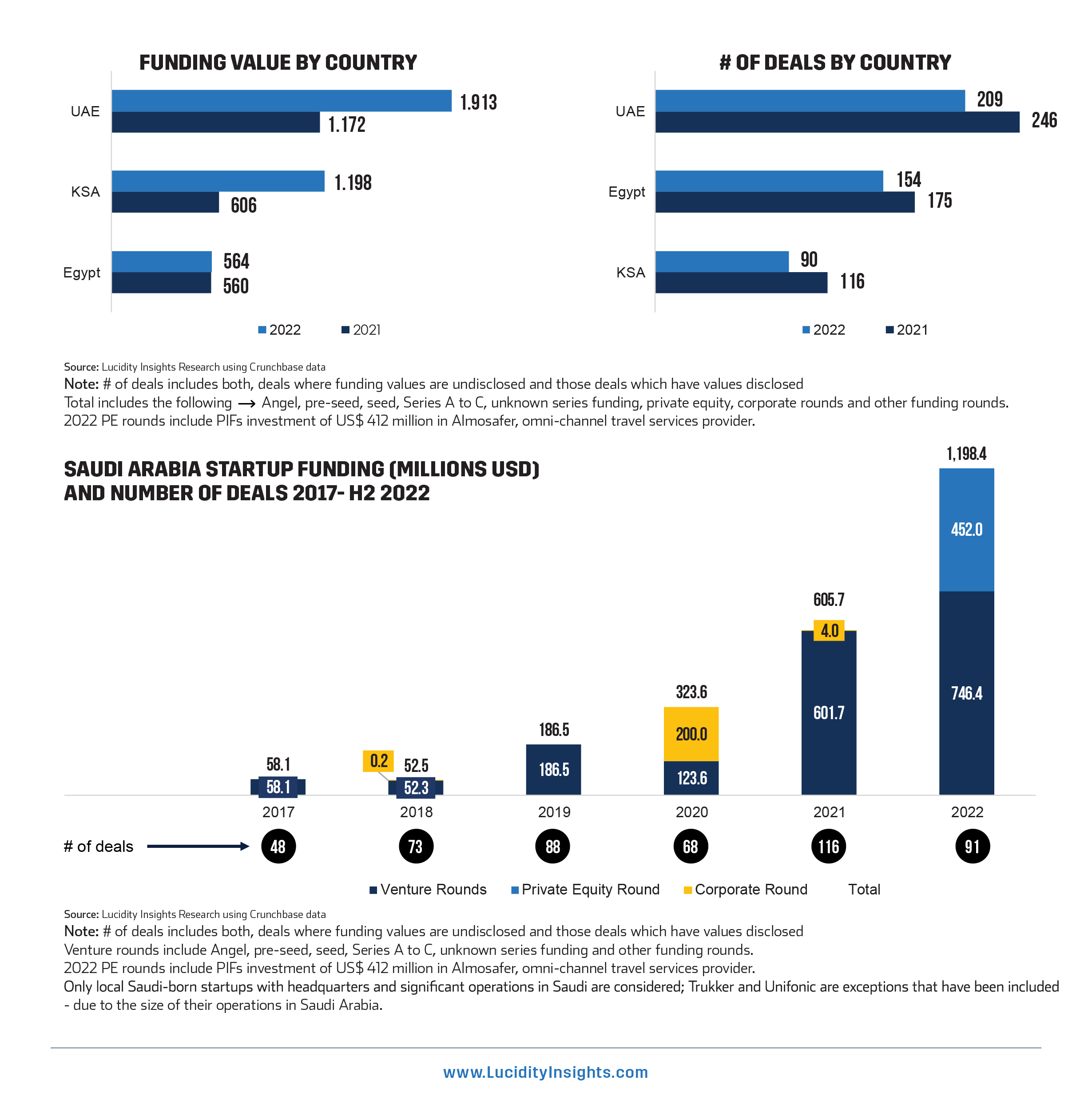 In this time, Saudi has not only established and fostered a tech ecosystem, but nurtured it fervently enough to birth its first batch of unicorns. Saudi Digital Payments Company, more commonly known as STC Pay, established itself in 2018 and subsequently became a unicorn in 2020 when Western Union acquired a 15% stake for US $200 million. Jahez, Saudi's home-grown online food-delivery service player, is the Kingdom's newest unicorn, which achieved unicorn status when it IPOed on Saudi's secondary market, raising US $2.4 billion.
Diverse Saudi Startup Scene: From AI/ML to Space Tech and NFTs, Opportunities to Start a Business in Saudi Arabia Abound
Beyond fintechs and foodtech startups, the Kingdom is also making waves with the breadth and depth of startups emerging. For example, Hazen.ai is a Saudi-born AI/ML startup using computer vision and deep learning in order to make roads safer to reduce traffic accidents. OQ Technology, a European Space Tech startup that closed its series A in 2022 to deploy more nano-satellites to help bring 5G connectivity to the most remote parts of the globe, is also covered. Though OQ Technology is a European startup from Luxemburg, it is currently building its first Satellite Control Center in the Kingdom, and expects to hire 300 Saudis over the course of the next 3+ years, which should certainly add to the Kingdom's deep-tech tapestry. Nuqtah, a local NFT-marketplace, and its first beta site launch gets covered too, along with some insights into their dreams and ambitions of becoming a much larger all-encompassing Web3.0 player.
Insights from Saudi Venture Capital Leaders: Perspectives on the Past, Present, and Future of Startup Funding in Saudi Arabia
A highlight in the report is a look-book, of sorts, showcasing some of the most active investors in the Saudi startup ecosystem. The report covers their perspectives on what's happened thus far, and what's to come – including the creation of more specialized funds, funding gaps moving up the funding value chain to later stage and pre-IPO stages, and increasing number of B2B-focused startups. We speak to the Founders and Partners at Wa'ed Ventures, 500 Global, Impact46, KAUST Innovation Ventures, Raed Ventures, Vision Ventures, STV, Hala Ventures, and Saudi Venture Capital Company or SVC, to name a few.

Breaking Barriers: Women Entrepreneurs and VC Leaders Share Insights on Overcoming Challenges and Advancing Diversity in the Saudi Startup Ecosystem
A special feature in the Special Report also highlights the many women making an impact on the Saudi Venture Capital ecosystem, and asks them – point blank – "what's it like being a woman in VC in Saudi, and how can we get more female founders and female investors to the table?" We get perspectives from the women at the helm at SVC, 500 Global, Impact46, Graphene VC, Outliers, and STV.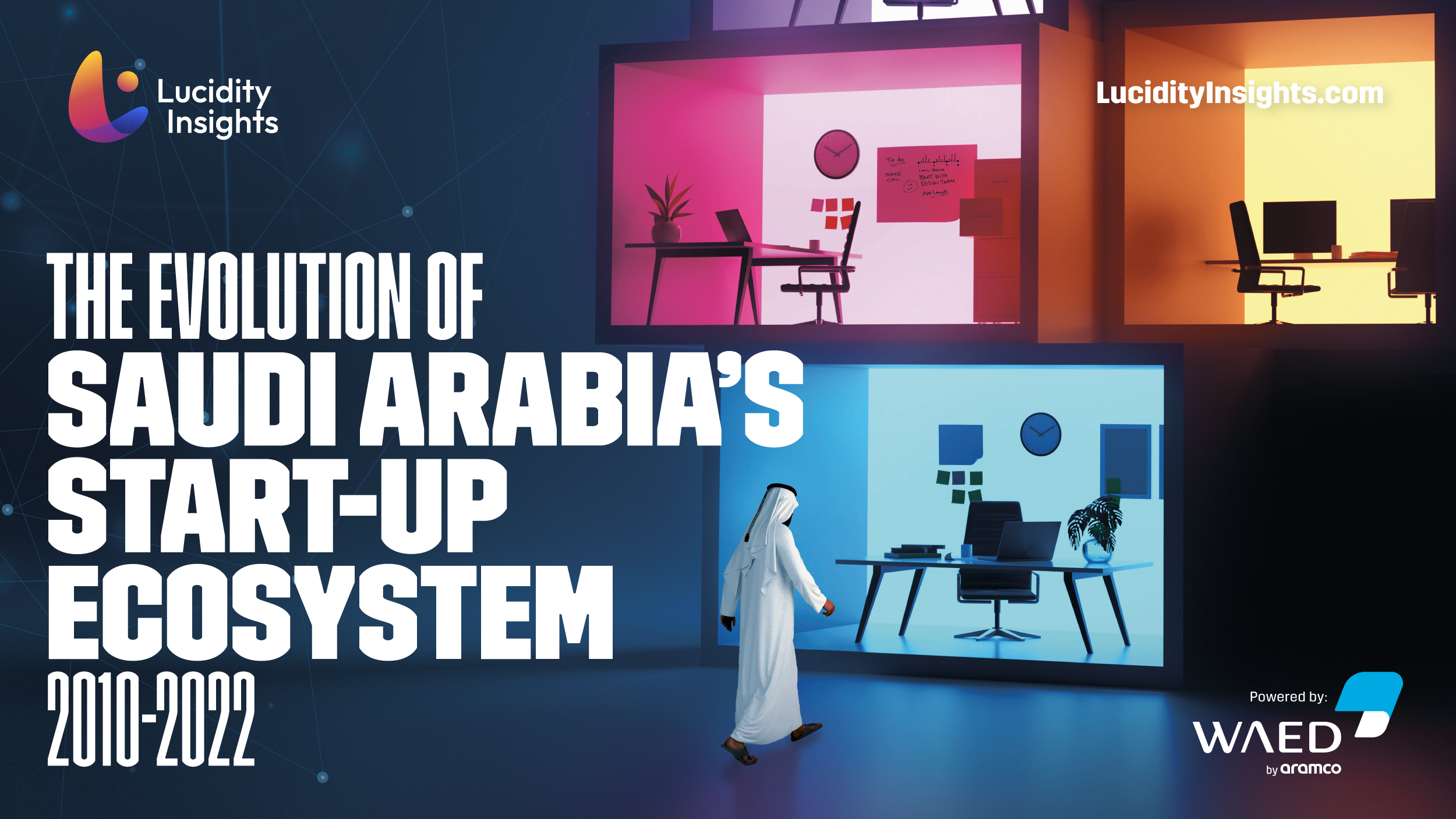 Read the Full Report for a full download on their responses, or go directly to the article here.