Jahez: 5 Years to Unicorn-Dom in Saudi Arabia's Hypergrowth Consumer-Tech Market
Saudi Arabia's Online Food Delivery Market Size & Growth Projections
Saudi Arabia's macro-economics are compelling. They tell a story of a large population of young, tech-savvy Saudis with strong purchasing power, hungry for the latest consumer technologies. With 98% internet penetration across the country, 97% of Saudis owning smartphones, and 69% of the population regularly using e-payment solutions, the country does seem ripe for consumer-tech start-ups to sweep up a strong user-base.
Watch Video: Saudi's Youthful Population Is A Tech Savvy One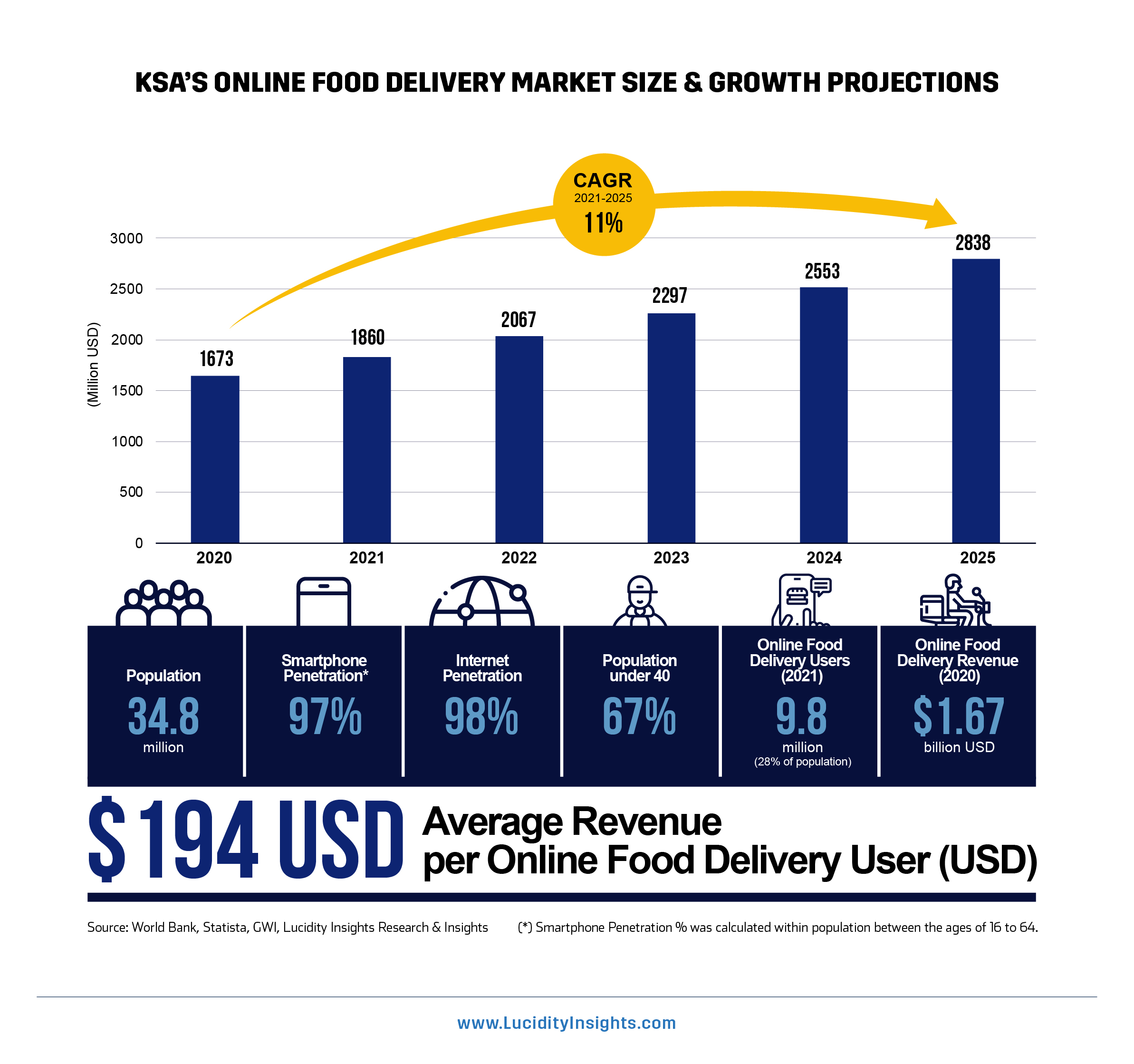 Jahez IPO Success: First Homegrown Tech Startup to List on Saudi Exchange Raises $2.4 Billion
Take Jahez, for example, Saudi Arabia's online food-delivery unicorn, who successfully listed on Saudi's secondary market, Nomu, raising a $2.4 billion initial public offering (IPO) in 2022. Jahez achieved this stellar exit within 5 years of establishing itself, while delivering a cumulative 100 million meals to Saudi customers through 19,900 merchants and 52,400 delivery partners. A year prior to IPO-ing, the food-delivery start-up grew from serving 22 cities to serving 47 cities, capturing 28% of the country's food delivery market share. In March 2021, the company served over 1.3 million customers. Fifteen months later, Jahez's consumer-base had grown 67% to serve 2.4 million customers.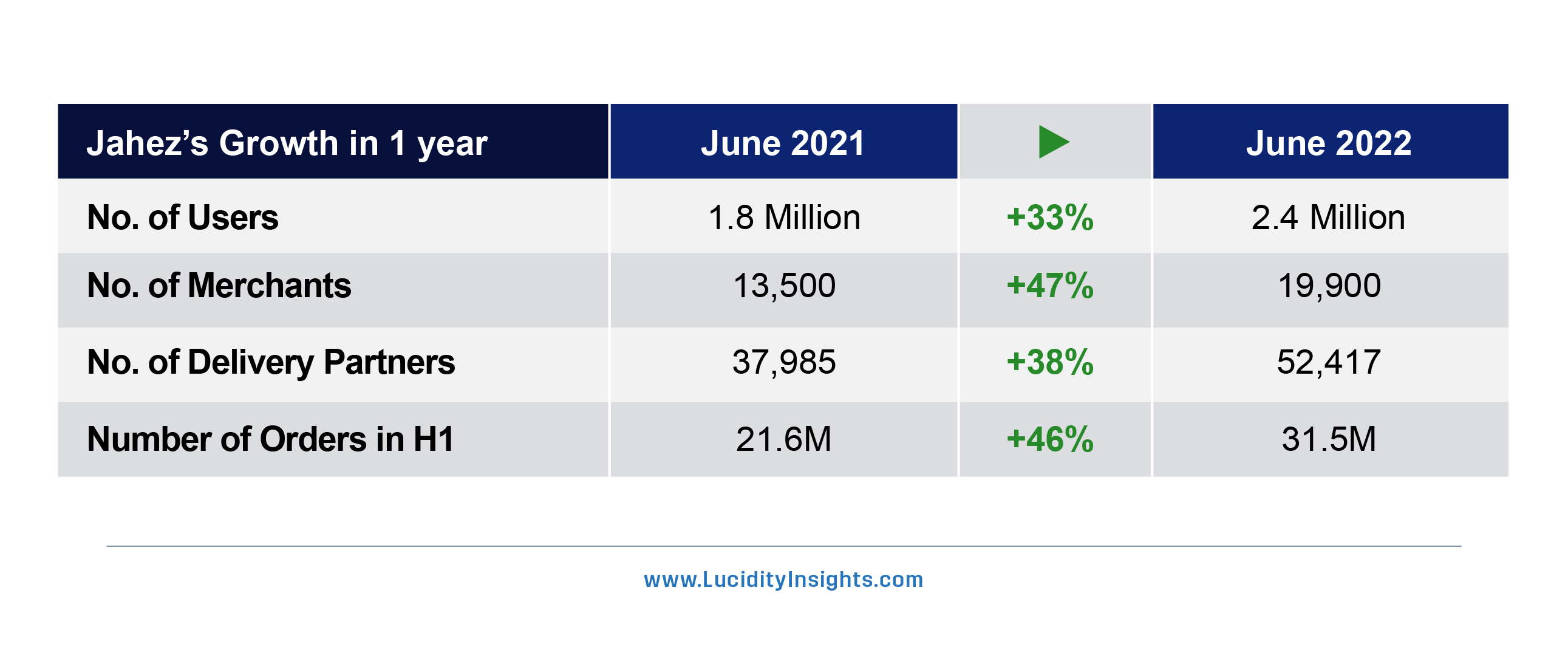 IMPACT46, a Riyadh-based venture capital firm raised a single asset fund for Jahez's IPO amounting to US$ 37 million. Founding Partner of IMPACT46, Abdulaziz Alomran, has this to say about this listing: "While IMPACT46 impacted Jahez's IPO, marking the first tech startup backed by VC to go public, the much-anticipated IPO move also set an important precedent that will widen the entry funnel of startups listing in the Kingdom. Jahez's pioneering IPO has positioned the Saudi market as a leader in the region, taking the ecosystem to a new horizon."
Reaching 100 Million Orders: Jahez's Journey and Key Milestones
Jahez's growth story has continued since listing on 5 January 2022. At the end of Q2 2022, revenue had grown by 1.6x and Jahez had witnessed a 46% growth in the number of orders being placed, from H1 2021 figures. The company also posted an adjusted EBITDA profit of SAR 83 million (equivalent to US$22.1 million) and is poised to finish the 2022 financial year with over $40 million in profits to continue funding its market dominance, in a market that is conservatively forecasted to be valued at US$2.8 billion by 2025.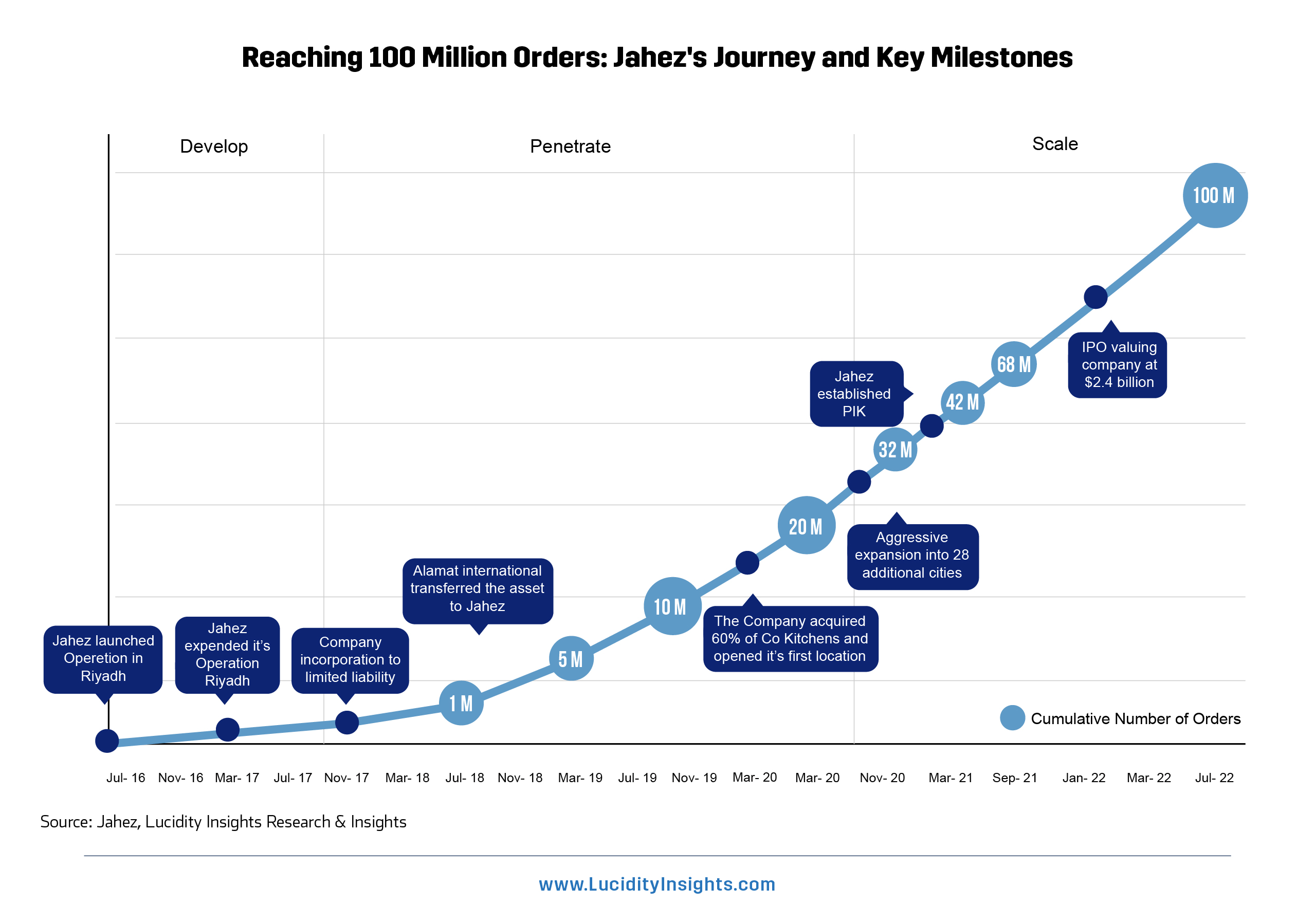 When we spoke to various stakeholders aware of Jahez's future growth plans, we learned that Jahez has no plans of slowing down. It is working hard to grow its presence to additional cities and adding more merchants to serve a growing number of consumers across the country. As of July 2022, Jahez had hit a precious milestone of fulfilling over 100 million cumulative orders since inception. As a locally-owned food delivery platform enabling merchants to reach more customers, the platform is investing in providing an increasingly user-centric experience that will continue to delight customers with convenience, and support the development of local communities through continuous technological innovation. Jahez is poised to accelerate its strategy and no doubt contribute to the prosperity of the promising tech sectors in the Kingdom as well as across the region.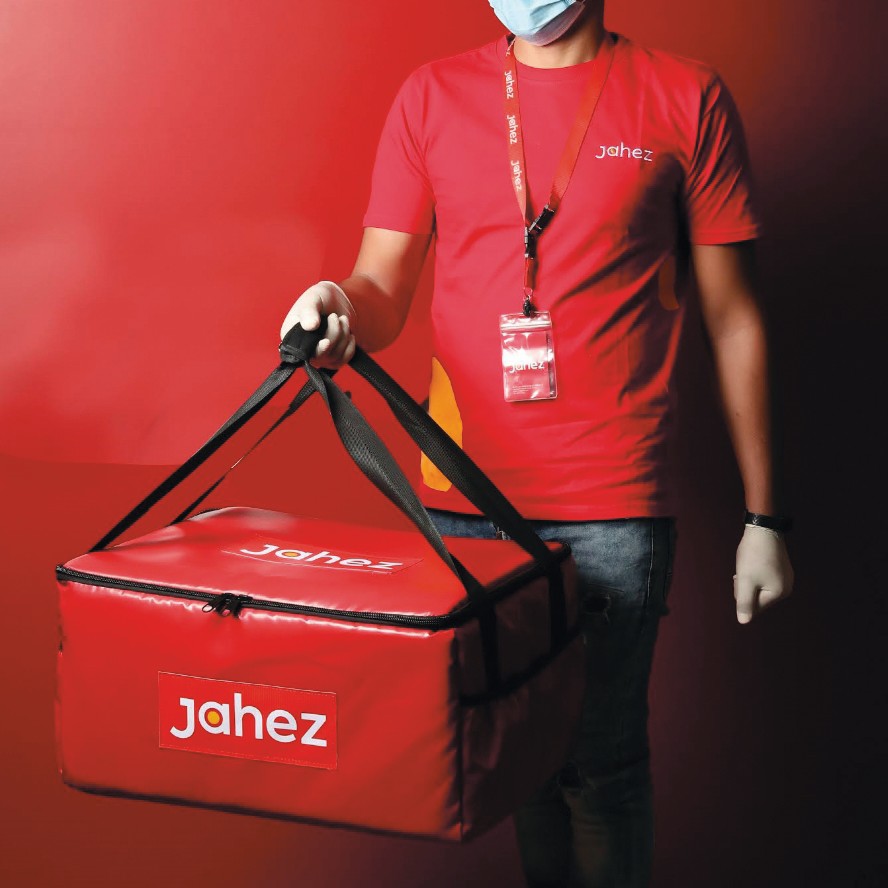 Learn more about the successful and the emerging Saudi's startup and its ecosystem, in the most comprehensive report on the topic to date, The Evolution of Saudi Arabia's Start-Up Ecosystem 2010-2022.