What Are The Most Funded Startups in Saudi Arabia?
Published date 03 March 2023
Top Funded Startups Are in Fintech
Considering that 4 out of the top 10 funded startups in Saudi in 2022 were fintechs, and #1 Tamara and #2 stc pay, each raised more than US$ 200 million, it comes as little surprise that fintech emerges as the most funded sector in the Kingdom. This is a trend seen around the globe, as fintech is considered the backbone infrastructure from which many other tech industries can commercialize and receive digital payments - from e-Commerce to restaurant tech and delivery aggregators - fintech is always involved.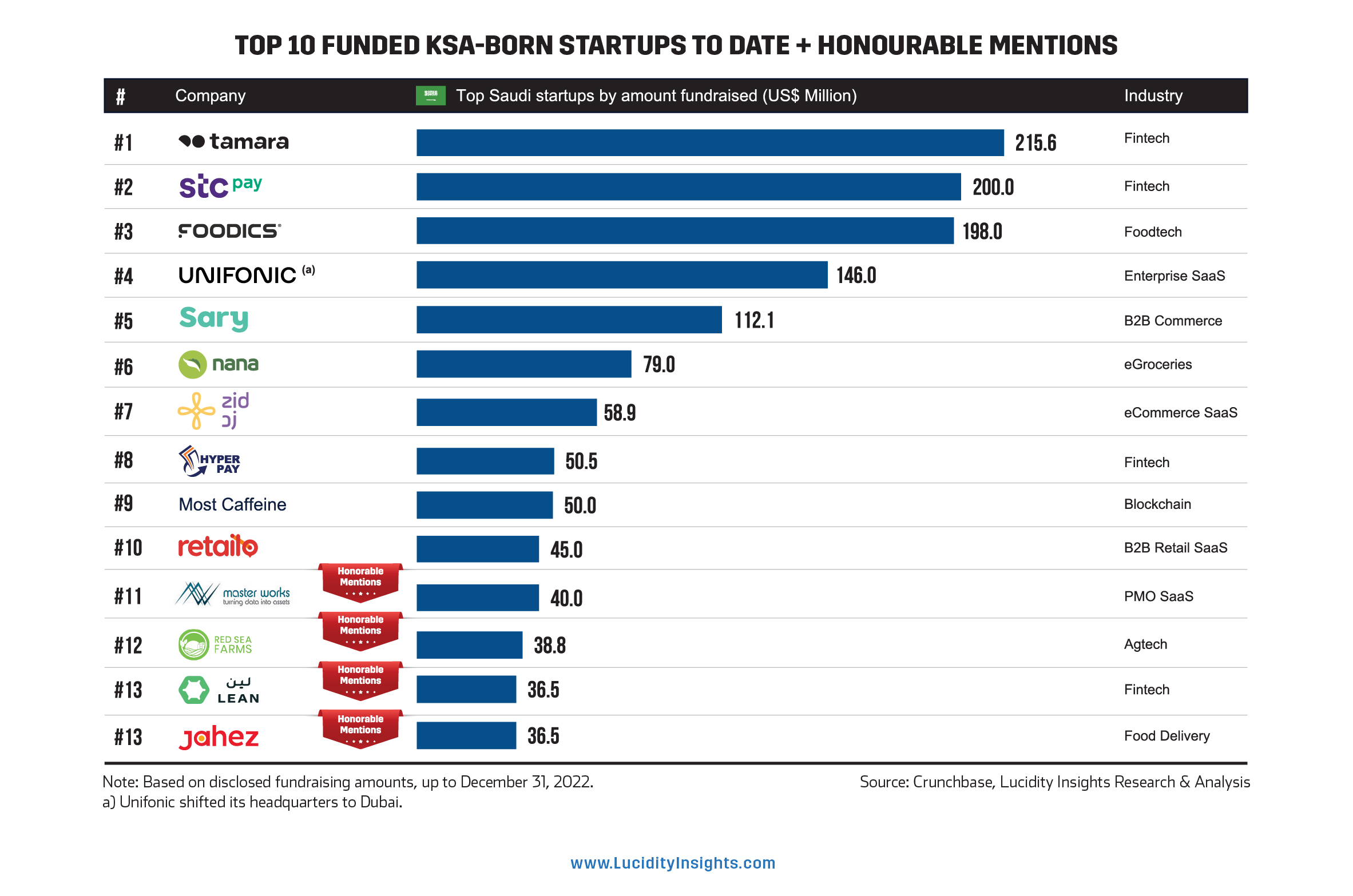 See Graph: Top 10 Most Funded Saudi-Born Startups to Date + Honourable Mentions: Tamara, stc pay, Foodics, Unifonic, Sary, Nana, Zid, HyperPay, Most Caffeine, Retailo, Master Works, Red Rea Farms, Lean, Jahez.
Fintech has experienced tremendous growth in 2022; the number of registered and licensed fintechs operating in the kingdom grew from 80 to 147 startups. These 147 fintechs that are licensed, only represent 30% of all fintech companies present in the kingdom. In August 2022. Tamara, a buy-now-pay-later platform that allows users to pay in installments, raised US$100 million in a Series B round - bringing the total funds raised to over US$215 million, is now the most funded fintech startup in the Kingdom, surpassing stc pay which raised US$ 200 million in November 2020.
Unlike other industries that are still facing some obstacles with funding gaps, there are investors that fund fintech startups at every stage in the Kingdom today. As the top 10 most funded Saudi startups (based on publicly disclosed figures) shows, Fintech and Foodtech are the two largest broad sectors pulling in the most capital in the Saudi startup ecosystem.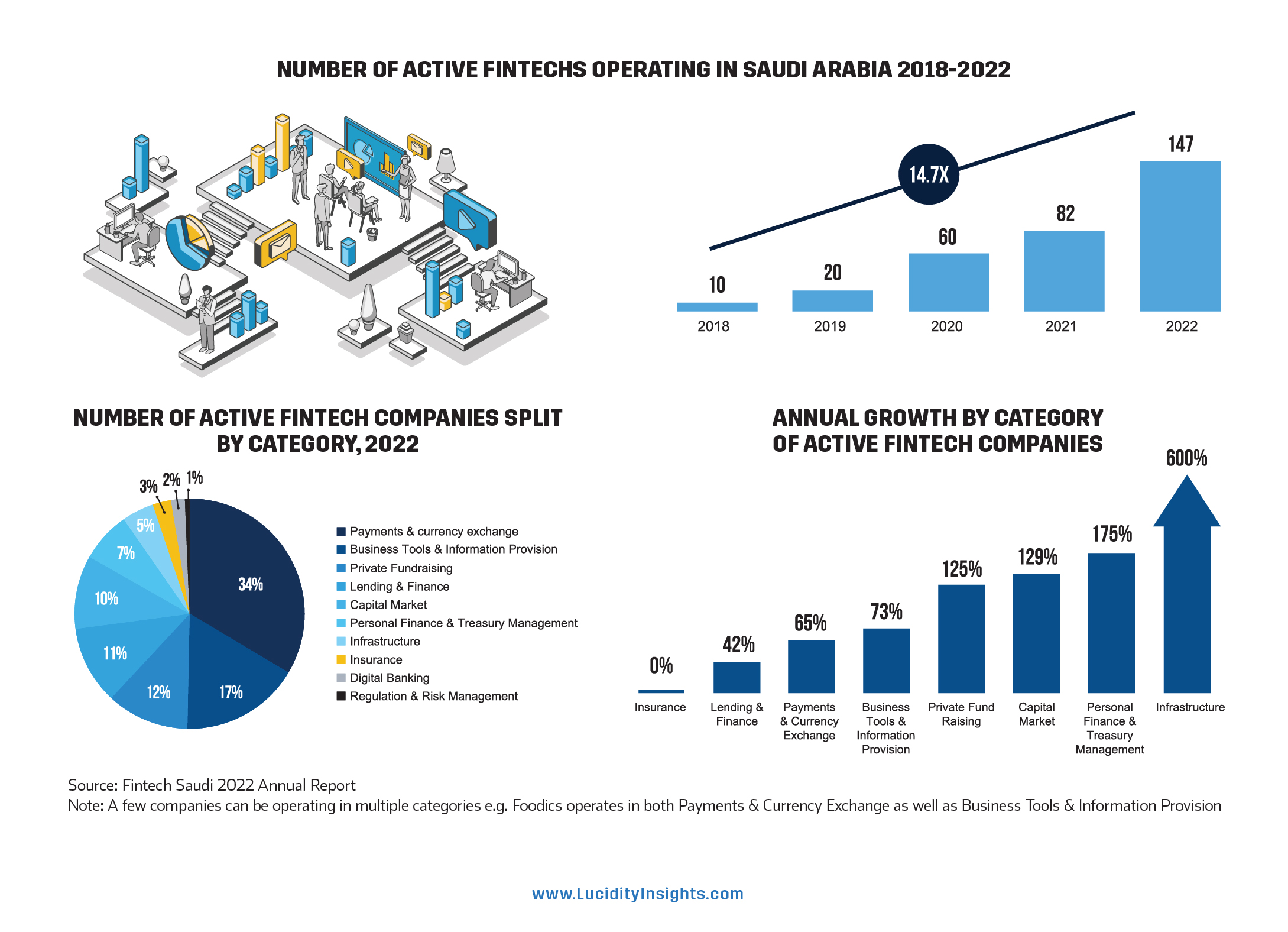 See Graphs: Number of Active Fintechs Operating in Saudi Arabia 2018-2022, Number of Active Fintech Companies Split by Category in 2022, Annual Growth by Category of Active Fintech Companies
Read Next: What Are the Latest Trends in Saudi's Startup Ecosystem?
Learn more about the successful and the emerging Saudi's startup and its ecosystem, in the most comprehensive report on the topic to date, The Evolution of Saudi Arabia's Start-Up Ecosystem 2010-2022.