What Are The Most Funded Startups in Saudi Arabia?
Top Funded Startups Are in Fintech
Considering that 4 out of the top 10 funded startups in Saudi in 2022 were fintechs, and #1 Tamara and #2 stc pay, each raised more than US$ 200 million, it comes as little surprise that fintech emerges as the most funded sector in the Kingdom. This is a trend seen around the globe, as fintech is considered the backbone infrastructure from which many other tech industries can commercialize and receive digital payments - from e-Commerce to restaurant tech and delivery aggregators - fintech is always involved.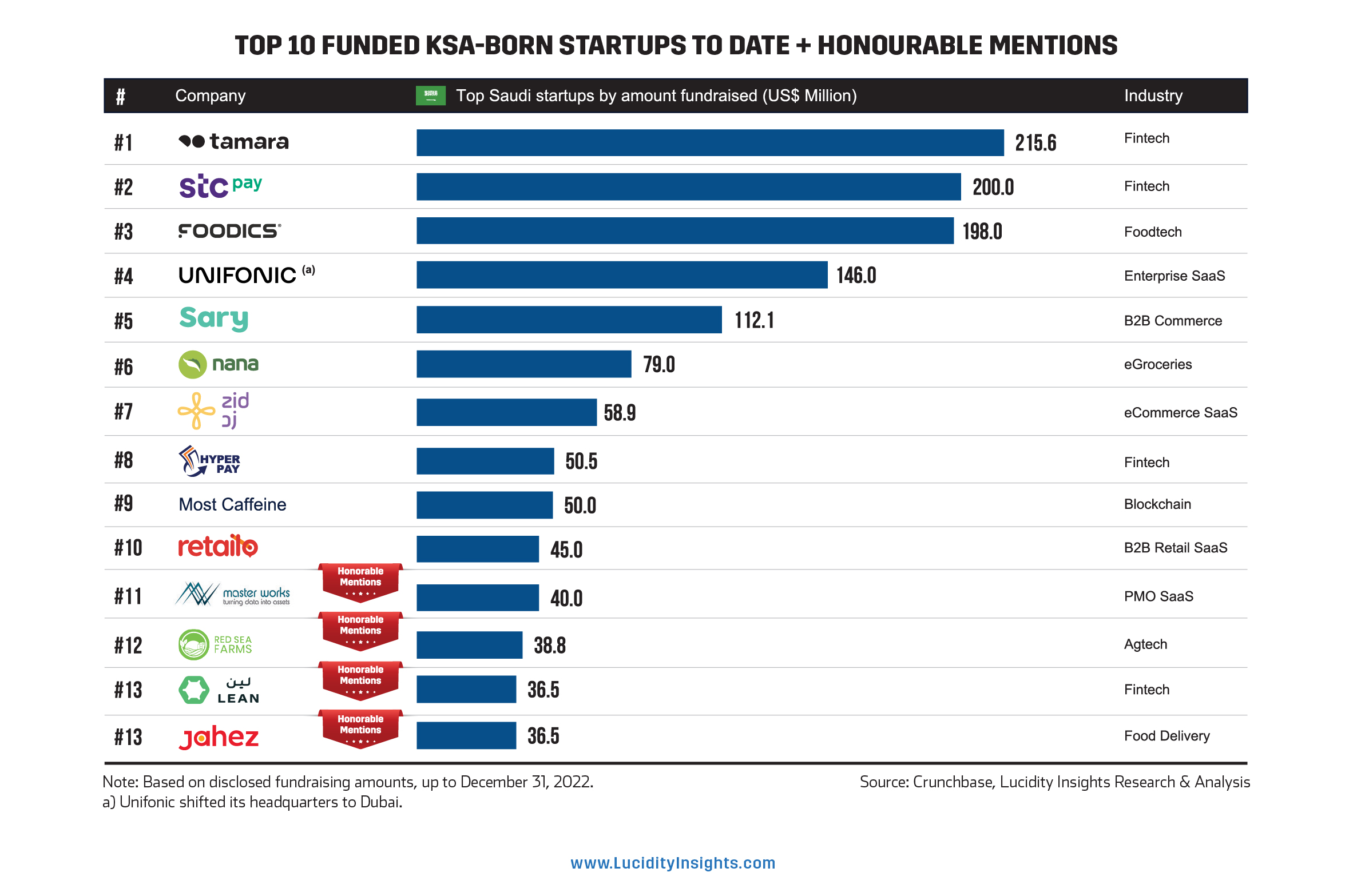 See Graph: Top 10 Most Funded Saudi-Born Startups to Date + Honourable Mentions: Tamara, stc pay, Foodics, Unifonic, Sary, Nana, Zid, HyperP
Register & Read for Free
Just login or create a free account to enjoy our content