KITCH-IN: The Fine Dining Cloud Kitchen Concept
Kitch-In is the first fine-dining cloud kitchen concept in the region, and quite possibly the first of its kind in the world. It is a digital platform that combines restaurants and brands endorsed by award-winning chefs, that will deliver high quality food straight to customer's homes and take-care of in-room dining for Accor Group hotel guests. It is the brain-child of Evgeny Kuzin, Co-Founder of Kitch-In and CEO of Bulldozer Group, a luxury hospitality group focused on luxury F&B and Club concepts. The culinary genius and other half of the founding team at Kitch-In is well-known Chef Izu Ani; many regard Chef Izu to be Dubai's first home-grown celebrity chef. "The idea behind Kitch-In began around 3 years ago," explains Kuzin, "Chef Izu and I were discussing building a kitchen lab where he would have the freedom and creativity to explore different cuisines outside of a classic restaurant environment. We both had a keen interest in the future of food technology. When the pandemic hit, we focused all of our resources on R&D and collaborating with super talented chefs alongside food scientists and experts in molecular gastronomy to work on creating unique cuisines that can be delivered to customers' doorsteps at the same quality as it would be served in a restaurant."
Tolga Neftci, Managing Director of Kitch-In explains, "Our journey starts with our unique R&D kitchen led by our celebrity chefs and engineers, who work relentlessly day and night exploring and experimenting with new dishes from all around the world utilizing unique food technologies." Once a dish is created in the R&D Kitchen, it then is shared with the city by being put on KITCH-IN's foodhall menu, and then is prepared and shipped to our centralized Production Kitchen which produces and prepares all of KITCH-IN's dishes for the various Satellite Kitchens across the city. The Satellite Kitchens are replenished on a daily basis, where the final cooking is completed, mise-en-place is finalized, and customers' orders are prepared for that last-mile delivery.  "A lot of premium restaurants rushed to put their menus online during the pandemic lockdown period, and although it worked well in some cases, restaurant cuisine is generally not designed for delivery. For that reason, we really focused our energy and resources on a scientific approach on how to produce high quality dishes that are deliverable, and that is where the R&D kitchen is at the core of Kitch-In," said Chef Izu.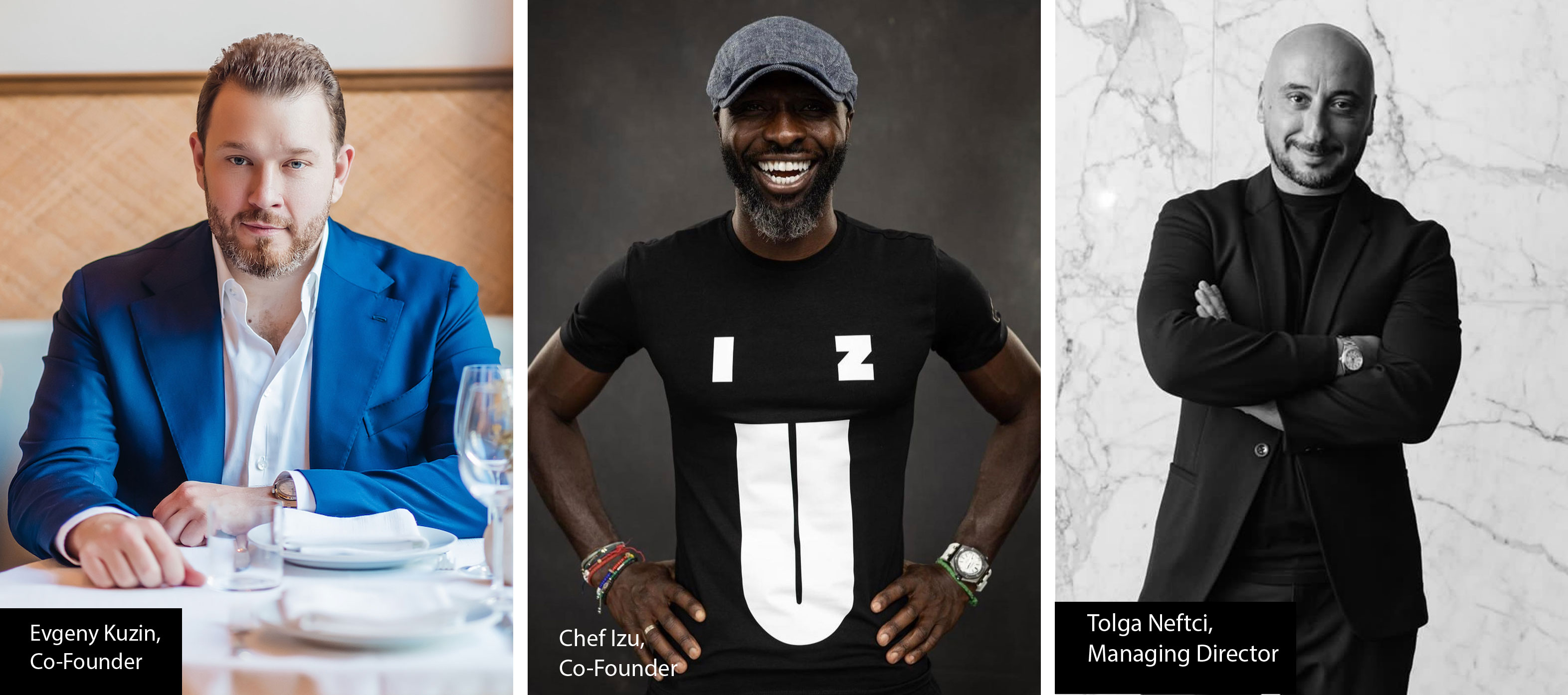 The terms 'fine-dining' and 'fast-delivery' seem, at first, slightly oxymoronic; but upon speaking to the team members behind Kitch-In, it seems – that might very well be the point. Kuzin explains, "Our goal is to 'McDonald-ize' premium cuisine, changing the perception of 'fast food' by producing excellent quality meals that are as accessible and as prevalent as global burger chains. Good quality, consistency and scalability is the name of the game for us." And scaling is exactly what Kitch-In is doing. Kitch-In was formally established as an entity in July 2020, and on April 4th 2021, Kitch-In processed their first customer order from their Grand Plaza Movenpick Media City kitchen. Today, just after 6 months of active operations, the team has 10 functioning satellite kitchens across Abu Dhabi (Abu Dhabi Corniche, Abu Dhabi Bustan) and Dubai (Palm Jumeirah, JBR, Motor City, Media City, Sheikh Zayed Road, two kitchens in Downtown, and one at the Trade Centre). They anticipate their expansion into Kuwait, Saudi Arabia and Europe in 2022. 
The Accor Group synergy and partnership is something else that makes Kitch-In a slightly different beast from all of the other cloud kitchen players in the market. On that partnership, Kuzin remarks, "We approached Accor Group with our vision because we had a strong desire for a strategic partner who would help us compete on a global scale, not just locally. By utilizing Accor's existing framework, Kitch-In has the ability to be much more dynamic, scalable and has the foundations in place for an efficient international expansion." If global expansion is the goal, it is easy to see why Accor Group was sought out for such a strategic partnership; Accor Group is the largest hospitality group in Europe, and the 6th largest hospitality group worldwide, operating in over 110 countries. "Utilizing the existing hotel kitchens from Day 1 definitely distinguished our pace of growth as a start-up," explains Neftci. "Actually, the process for us to expand and utilize these premium kitchen's within Accor's hotels is quite fast. Our operations teams have standardized a playbook which helps us select the best kitchen's based on size, layout and utilization – and once identified, the lead times to becoming operational is much less than a standard cloud kitchen set-up." Looking ahead, it seems additional partnerships are also on the cards for Kitch-In, where the team expressed a desire to partner with schools, hospitals and more.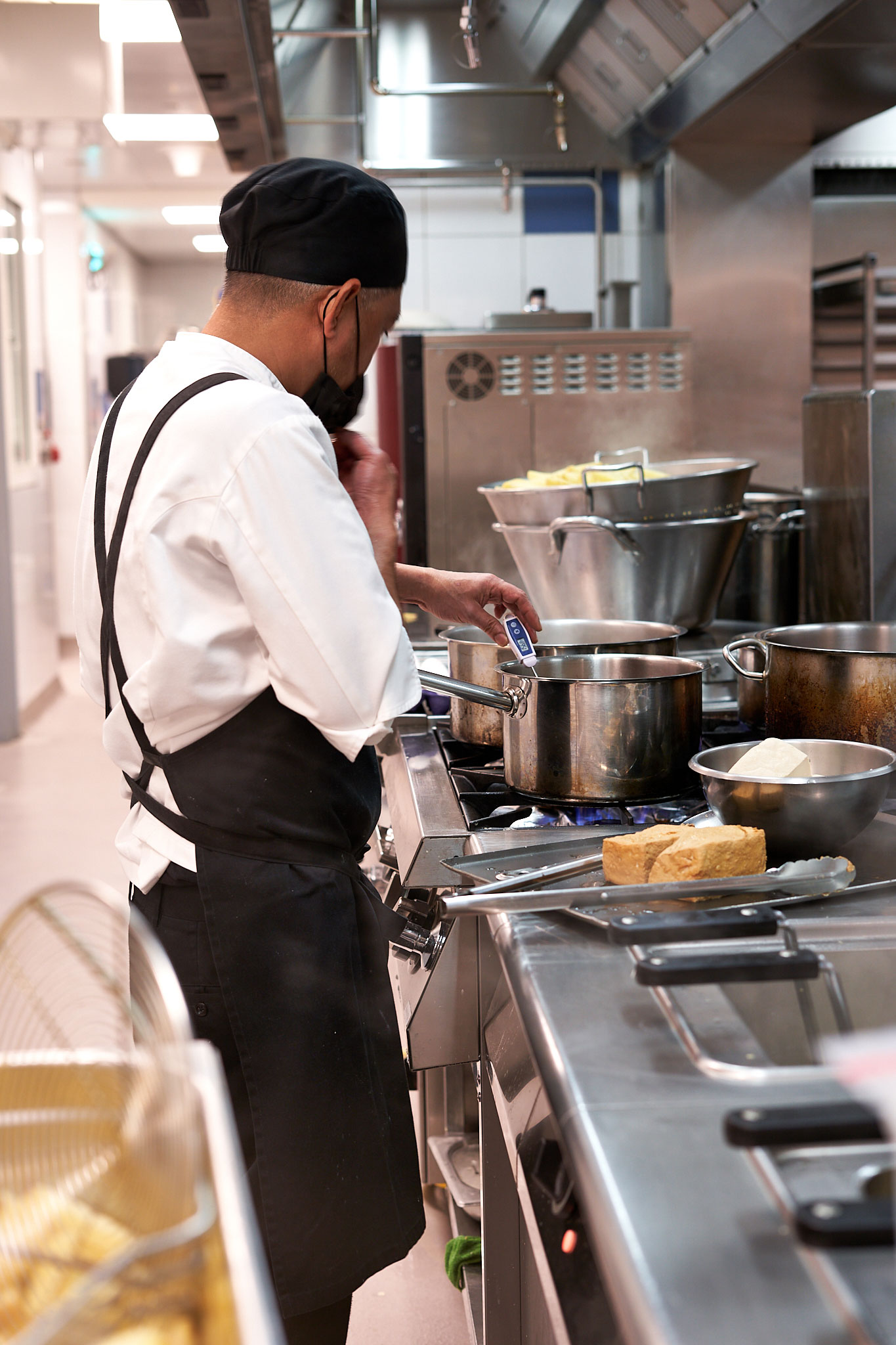 In a world where efficiency, quality and warp-speed are all requirements for success, Kitch-In also is differentiating itself by launching its' own fully digital ordering app. 
Instead of just relying on the common aggregators in the region (ie. Deliveroo, Talabat, etc.), Kitch-In plans on launching their own app at the same time as launching their first fully-digital Kitch-In Food Hall in the DIFC (Dubai) this coming February 2022. Kitch-In's vision is to take this hybrid multi-brand restaurant and online model and expand to new markets following Dubai. By utilizing our own full-stack technology platform and multi-brand software, Kitch-In Food Halls can maintain quality and efficiency across multiple locations. Our Food Halls will be targeting busines districts with high footfall communities like the ADGM (Abu Dhabi) and international markets in Frankfurt, London and Paris. The idea is that diners download the app, place their order and either dine in the sleek, comfortable, communal dining hall with friends and colleagues or choose our take-away option. With transparent, state-of-the-art kitchens, guests can choose from any one of Kitch-In's multi-brand offering through the app, ranging from a variety of brands and cuisines at the same table. Customers then collect their order with a customized QR code. For those in a rush, pre-order pick-ups will also be available. With virtually no waiters, or front-of-house staff, Kitch-In believes that this will be a food-hall of the future. "Designed by a renowned architect originating from Luxembourg, the space will be welcoming, minimal and relaxed, with a clean, sophisticated aesthetic," explains Kuzin. "We want people to feel as though they can stay for hours, enjoy coffee, bring their laptops and have creative sessions – fuelled by Kitch-In." And for those that don't always have time to leave the office, Kitch-In plans on placing over a dozen Food Lockers around DIFC, covering all of the buildings in the financial district, so Diners can order their meals in advance or in real-time and have it delivered for free to the nearest Kitch-In Food Locker. "The lockers are clean, efficient and convenient, and I can't wait to see them go live," says Kuzin.
There are clearly bold plans for expansion for Kitch-In – not just with regards to expansion geographically, but more-so, creative expansion in how this cloud kitchen operates. It certainly has a lot of wow-factors, from the celebrity chef led R&D kitchen to the quick scalability of satellite kitchens using Accor Group's hotels across the Abu Dhabi and Dubai (and soon, more cities and countries), and now this fully-stacked model of Kitch-In bringing their currently virtual delivery-only food-hall into a brick-and-mortar site, alongside their own online ordering platform. That's quite a lot to chew on, but the Kitch-In team seems to take it all in stride. Fuelled by passion, the expert team has 50+ years of experience across global start-ups, Fortune 500 companies, logistics and delivery platforms, as well as their talented culinary force. Today, Kitch-In is in their 7th month of operation in October and has 200 digital restaurants online. Average month-on-month (MoM) growth is 38%, and the average ticket/order size is 90 AED, being on the higher end of cloud kitchens in the region, as well as globally. In a few more months, we will be able to see their Food Hall come to life in the DIFC, and a whole new realm of possibilities awaits thereafter.