FOODICS: the SaaS Powering Cloud Kitchens
Foodics is a cloud-based restaurant management system player that has been around for some time; the start-up was founded in Saudi Arabia in 2014 by Ahmad Alzaini and Musab Alothmani, two entrepreneurs passionate about the F&B industry and technology. At first, the FoodTech business idea was to launch the region's first digital menus, but after speaking with restauranteurs across the Kingdom, the two entrepreneurs quickly found that there was minimal technological innovations to support the operations of a restaurant business. Foodics was born. Foodics' software manages sales, transactions, inventory, employee schedules, and customer relationships among other F&B operations using iPads and tablets as point-of-sale (POS) devices at restaurants. At the time, few customized SaaS options existed for restaurants and F&B chains; this lack of customized product for such a large sector is likely one of the key reasons for Foodics growth success. Foodics signed its first SaaS customer in 2016, and it has been a steady trajectory upwards ever since. 
 
In 2017, Foodics had 50 staff working across 4 offices in Riyadh, Jeddah, Khobar and Dubai catering primarily to 2 markets: Saudi Arabia and the United Arab Emirates. Today, 4 years later – Foodics has presence in 5 countries (KSA, UAE, Jordan, Kuwait and Egypt), has grown 5x in staff to be over 250 personnel strong and operates 7 offices. The Foodics team has grown from operating within over 3000 F&B customer's branches in 2017 to over 17,500 branches in 2021, resulting in a 55% cumulative annual growth rate over the past 4 years. The growth is staggering. 
Consider then that it's not just about the number of F&B customer's branches that uses Foodics software, but how many licenses each F&B brand and F&B branch requires. Licenses, are essentially monthly subscriptions, purchased for every "user" that requires a login and access to the Foodics system. Thus, as a F&B brand grows in staff, and grows in the number of branches in a given market, so does Foodics' license subscriptions. A great example is Foodics partnership with Burgerizzer and Hamburgini, two of the largest homegrown hamburger chains in Saudi Arabia. Foodics grew alongside them from just a handful of branches when they first came onto the scene, to over 60 outlets for Hamburgini and over 100 outlets for Burgerizzer across the Kingdom today. These are just two of many growth success stories, where both businesses are empowering each others growth. Today, Foodics has over 62,000 licenses and growing. All of a sudden, we begin to understand why the Foodics story is rife with potential and is an investors dream.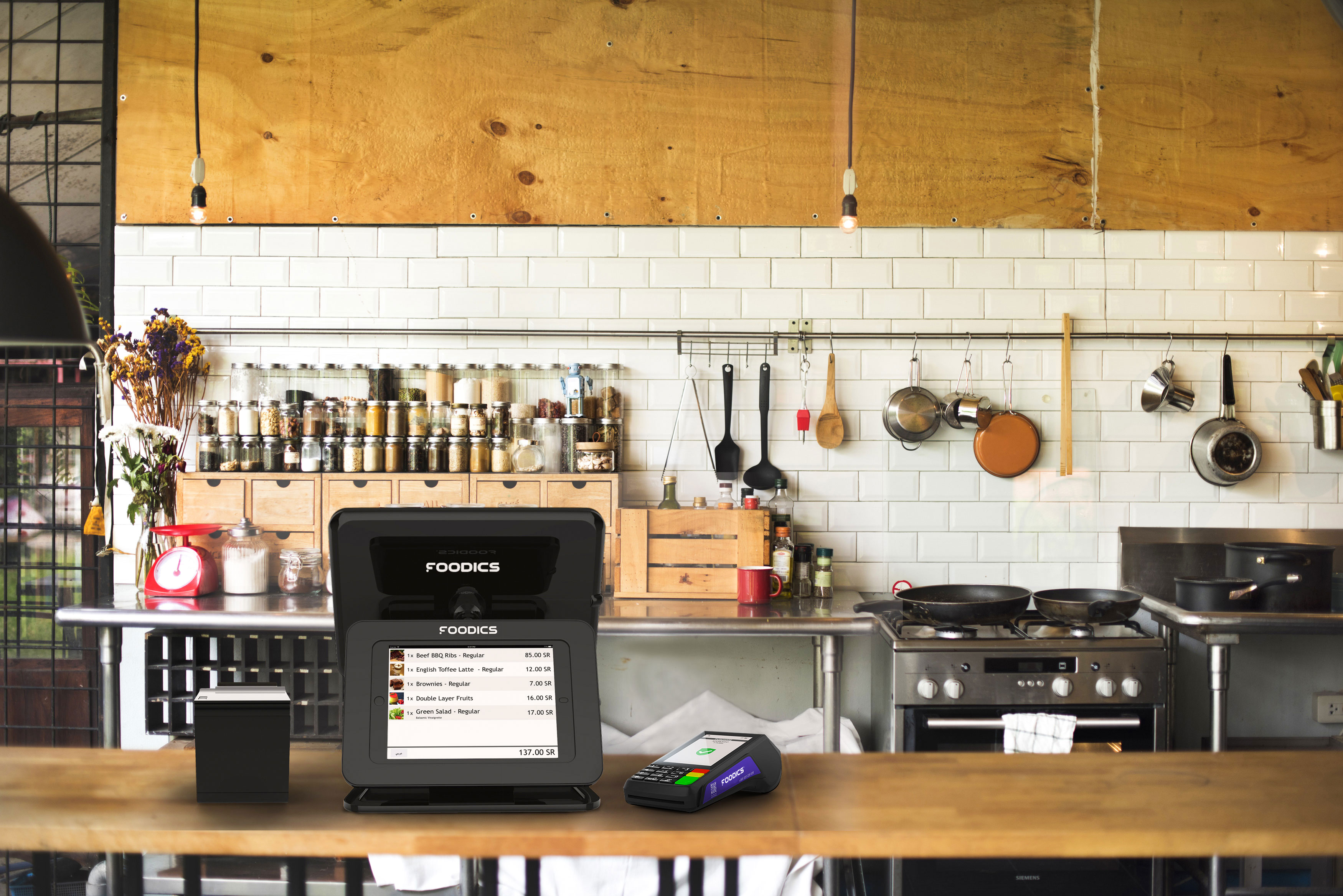 In a country that is really looking to support its small and medium sized entrepreneurial businesses, Foodics says its catering mostly to SMBs, with 80% of its customer base falling in that category; they hope, of course, that their SMB customers become large customers over time, and that Foodics powers their customers' growth success. What's more is that Foodics just got into the Cloud Kitchen business, an industry that is popping up small players across the region looking for speed, efficiency and scale powered by technology. The company says it's bringing its own innovative customer-oriented approach to develop a software that fits the Cloud Kitchen model, because a cloud kitchens' needs are different from that of a dine-in restaurant. Djamel Mohand, COO at Foodics, said, "We only started to cater to Cloud Kitchens less than a year ago. We realized that we needed to adapt in order to integrate seamlessly and offer the ability of multi-brand virtual cloud kitchens to tag its different brands on the orders coming in." Now that the product is ready, Foodics is ready to cater to these Cloud Kitchens – many of which are looking to bring in the right software and aren't looking to develop it in-house. "We're committed to continue working with our cloud kitchen partners to continuously improve the system and evolve, as the industry evolves," states Mohand.  Foodics revamped its UI completely across all of its platforms in 2020, which allows for a customized and centralized dashboard which processes performance data in real-time. That means that a GM of a virtual restaurant cloud kitchen could login to their console and quickly run reports to understand which brands has the highest volume of orders, which kitchens (and neighborhoods) has the greatest order volumes, what are the top selling menu items, and what the average order price is, with a swipe of a finger. To date, Foodics now serves roughly 50 Cloud Kitchens globally, and is growing its cloud kitchen business across the region quickly. As a key industry moving forwards, Foodics seems confident that cloud kitchens will become a major vertical of their business. Only time will tell.