Jerry Inzerillo on His Legacy Role Helping Saudi Build Its Own Tourism Legacy
Jerry Inzerillo is a prominent figure in the travel, tourism and hospitality industry today; many consider him a visionary after 40 years in the industry working for some of the most prominent companies in the world, including Kerzner International, Forbes Travel Guide, Four Seasons, Hilton, and IMG Artists. The more I look into Inzerillo's illustrious career, the more I think it could be made into a Hollywood picture, full of celebrity and intrigue; but then again, he's already had experience in a cameo role in the 2006 James Bond movie, "Casino Royale". 
Perhaps, what's most inspiring is how Inzerillo started out in the business. Jerry first learned about the hospitality industry as a thirteen year-old busboy, waiting tables in New York. "At the time there were child labor laws that said you were not allowed to work past 8pm if you were under 16," says Inzerillo. "When I told my father about an opportunity, I asked my father to lie about my age. He refused point blank, being a man of principle. But, knowing how badly I wanted this, he also told me that I could take the job if I got permission from a judge. Later that day, we headed down to family court in Williamsburg where my father explained our circumstances to him. The judge took my documents and scribbled in my birth year as 1954, which was correct. But, the good judge was thoughtful enough to make the four look like a zero. So if somebody checked my card, they would think I was born in 1950 – 17 years of age and old enough to work!" Jerry's eyes twinkle at the recollection. 
Jerry recalls his first function was on May 2, 1967, at the Gotham Hotel on 55th Street – back in Manhattan. He put in a 12-hour shift clearing tables and taking dishes to the kitchen. For that shift, he was paid US $15.90 in cash, and $2 in tips. "This $17.90 I came home with, was more than I would make in a week of doing odd jobs. From this I learned a valuable lesson that has stayed with me my whole life," says Inzerillo. "A simple act of kindness can change the world! That simple act of kindness from the judge changed my world, and put me on the path to where I am today!" 
After working all over New York in his youth, Inzerillo eventually moves to Las Vegas and becomes a night manager at a local hotel. That New York hustle, a charismatic smile and an attention to detail and customer service has Jerry climbing the corporate ladder at prominent travel, tourism and hospitality franchises. He first founds Morgans Hotel Group before becoming President of the Kerzner Entertainment Group in 1991. For 20 years, Inzerillo not only oversaw Kerzner properties in South Africa, Dubai, Mexico, the Bahamas, and the Maldives, but also headed the establishment of its One&Only and Atlantis brands. Inzerillo was credited with the most media-covered resort launch of all time when The Lost City at Sun City made the cover of Time magazine. 
As Chief Operating Officer of the famed Sun City Resort in South Africa, Inzerillo enjoyed a close friendship with Nobel Peace Prize Laureate and South African President Nelson Mandela. Inzerillo coordinated key aspects of the Presidential Inauguration in South Africa in 1994, and Mr. Mandela is Godfather to Inzerillo's daughter, Helena Zakade Inzerillo. Named by her Godfather, Helena's middle name means "the long-awaited one" in Mandela's native language. 
Of his relationship with Mandela, Jerry has said that Nelson Mandela was the most gracious human being he had ever met; a man who personified grace, dignity, respect and honor. Later in life, Inzerillo was instrumental in the development of the Mandela Presidential Centre in Johannesburg, working closely with Mandela to bring his vision to life. Of that time, Jerry has said, "it was an honor to know him and work with him on the development of the Mandela Presidential Centre." 
Jerry has also worked with numerous celebrities throughout his career in the hospitality industry, understanding the value of building strong and authentic relationships. When asked about his close relationship with many celebrities around the world in the past, Jerry eludes to one of his best-known secrets, "I've been fortunate to have worked with some of the biggest names in the entertainment industry. They're no different from any other guest, except they want to have a little bit of privacy. We've been successful with these individuals because we're discreet and we're professional. If you respect their privacy, they'll continue to come back to you."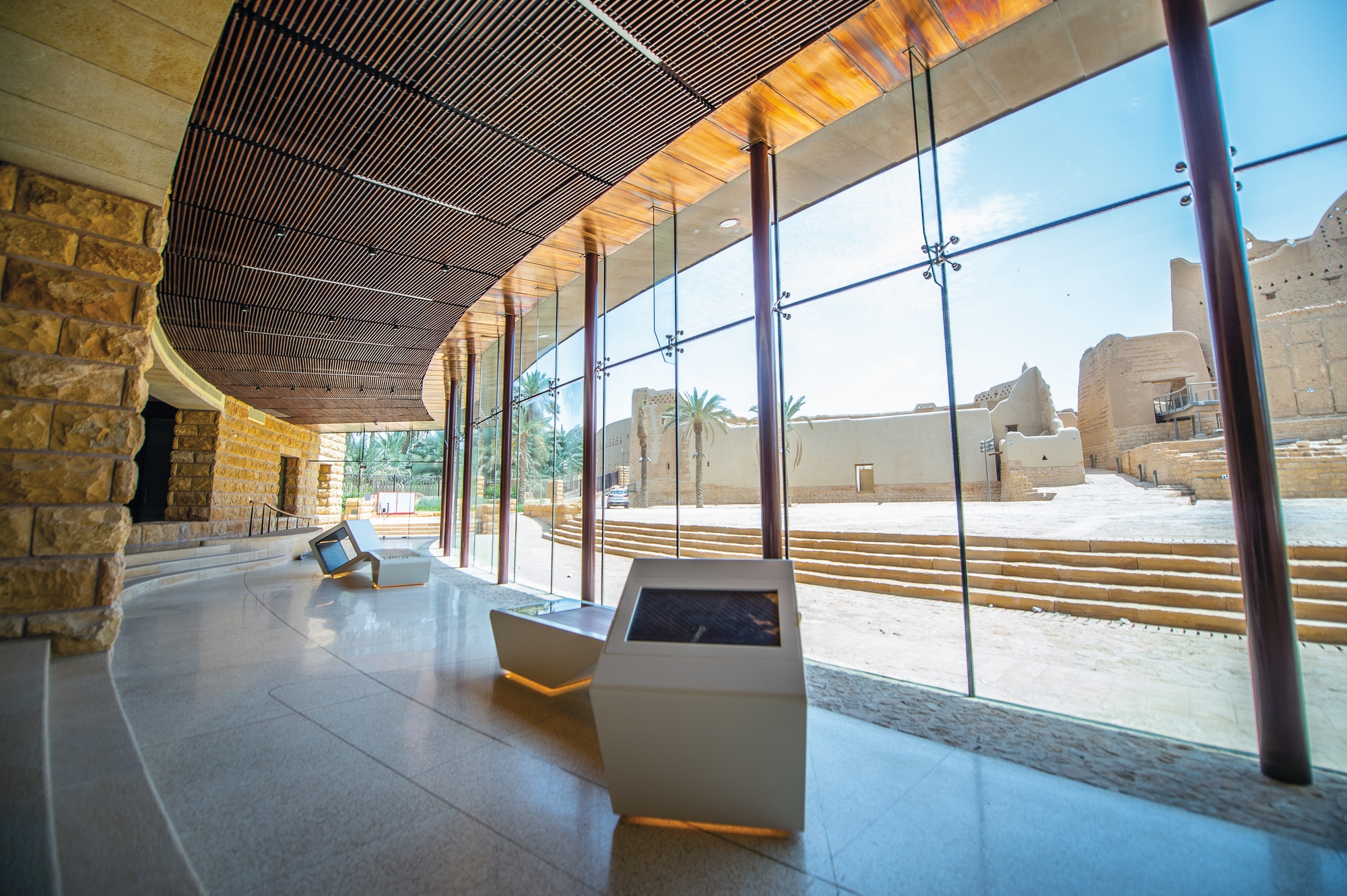 "I learned a valuable lesson [that day] that has stayed with me my whole life: a simple act of kindness can change the world!"
With wisdom stacked upon wisdom, Jerry has built his 40 year career developing world-class establishments across the globe, and has become known for his strategic management of large-scale developments. He has a proven track record of delivering successful projects in Europe, the Middle East, and Asia, and many would consider his ability to create unique and memorable experiences for guests his superpower. In Jerry's words, "at the end of the day, it's not about the product or service you sell, it's about the people you serve. Customer service is not a department, it's an attitude that should be ingrained in every employee. If you take care of your guests, they will take care of you."
Inzerillo was awarded the 'Corporate Hotelier of the World' designation by HOTELS Magazine in 2021 in recognition of his exceptional leadership and contributions to the hospitality industry. His work as CEO and Vice Chairman of Forbes Travel Guide was highlighted, where he had spearheaded the company's global expansion past its North American roots into more than 100 countries worldwide. He has also been a strong advocate for sustainability, innovation, and strong health and safety practices in the hospitality industry. 
But what he finds most exciting about working in tourism and hospitality is how these industries sit at the crossroads of cultures. "When I was a bus-boy in New York, that just meant I was meeting people from the Upper East Side of Manhattan. But then I moved around the US, Africa, and now of course to Saudi Arabia, and I have met people from hundreds of different cultures and backgrounds."
He continues, "Hospitality and tourism bring all these disparate people together creating memories that will last a lifetime, which is something I find very moving." 
Today, he is in charge of Diriyah, a US $63.2 billion tourism development project in the Kingdom of Saudi Arabia. Diriyah is a 14 square kilometer, mixed-use cultural, historic, and lifestyle destination, set to become one of Saudi Arabia's tourism crown jewels. Saudi's Vision 2030 already has targets to have Diriyah welcome 27 million annual visitors by 2030. 
Also Read: Diriyah: The Cultural Capital of Saudi Arabia
Jerry says "Given its status as the birthplace of the Kingdom of Saudi Arabia and the massive cultural legacy is has left behind, Diriyah is the anchor of the Kingdom's identity. The Diriyah giga-project is one of the largest and most complex developments in the world, with the intention of creating of the world's largest cultural and heritage destinations, as well as restoring it as one of the world's greatest gathering places." 
Diriyah Gate Development Authority (DGDA) is a Saudi government organization responsible for leading the transformation of the historical area of Diriyah, into a cultural and touristic destination in line with the Kingdom's Vision 2030 objectives. Inzerillo was appointed as DGDA's first Group CEO in 2018. Inzerillo's legacy project is nothing short of helping Saudi Arabia and the Crown Prince leave his own Legacy mark behind, by reinventing Diriyah into a world-class experience for citizens of the Kingdom and visitors from around the world.
"I am deeply honored to have the privilege to contribute to His Royal Highness' Dynamic vision for the nation," said Inzerillo. "This is truly an inspired time in this extraordinary country. I am particularly grateful to lead a world-class team in the development of this historic site, which will give the world its truest window into the soul and spirit of this land, its welcoming people and their rich history." 
Under Inzerillo's leadership, DGDA is transforming the historical area of Diriyah into the ultimate touristic destination that has put the Kingdom's cultural capital on the world map of leisure tourism for the first time… ever. Diriyah is developing and managing a variety of cultural, recreational, and entertainment attractions, including museums, parks, and performance venues. They have already announced the opening of Bujairi Terrace, a premium dining destination with Michelin-star restaurants and international eateries chosen by Inzerillo himself overlooking the majestic At-Turaif Historical District. Visitors can enjoy Parisian pastries for breakfast at Angelina's, followed by an Italian lunch at Altopiano with a side of authentic Japanese sushi from Hakkasan before sitting down for a traditional Mediterranean dinner at Maiz under the Diriyah night sky. Chez Bruno, Long Chim and Tatel round out the Michelin-starred brands. 
Though the restaurants and shops setting up shop at top of At-Turaif are world class, Bujairi Terrace is organic in its origin, built from the mud, water and straw that Diriyah used in the original construction of At-Turaif. Since December 2022, visitors can reserve a table at one of over 20 restaurants and coffee shops in the district and experience an unique and vibrant mix of interactive entertainment, Saudi artists and musicians that will bring the area to life, immersing diners in the culture and history of Diriyah through live shows and programs. 
Jerry tells us how excited he is about this new generation of travellers, many of whom, he says, are more experienced, sharper and more discerning than ever before. "This generation, especially, is worldly and cultured in the consumption of hospitality brands. They are in tune with brand values," says Inzerilllo. "We are also acutely aware of this generation's interest in responsible tourism. So, we are ensuring that through our sustainability measures, they will be giving something back every time they visit." 
Inzerillo himself is committed to ensuring that Diriyah's development is sustainable and environmentally responsible, and that the area remains accessible and welcoming to visitors across all backgrounds and experiences. Inzerillo was awarded the World Association of NGO's first "Tourism for Peace Award" in 2021 for not only for his visions of Diriyah tourism and hospitality, promoting peace and understanding among people but also for his reimagination of a historical site to transform the world as we see it. "I want to use my gifts to empower the next generation of tourism leaders and to go to societies that are pro-tourism with passionate young workforces, especially both men and women," he explains regarding the Diriyah's master plan of transforming Diriyah into a touristic oasis creating upwards of 55,000 jobs for both Saudi nationals and foreigners. 
"At the Diriyah Company, we approach sustainability in the broadest sense," explains Jerry. "The nature of our giga-project means that we don't just think about environmental sustainability, but also other equally important components of economic sustainability, social sustainability as well as the sustainability of our governance model."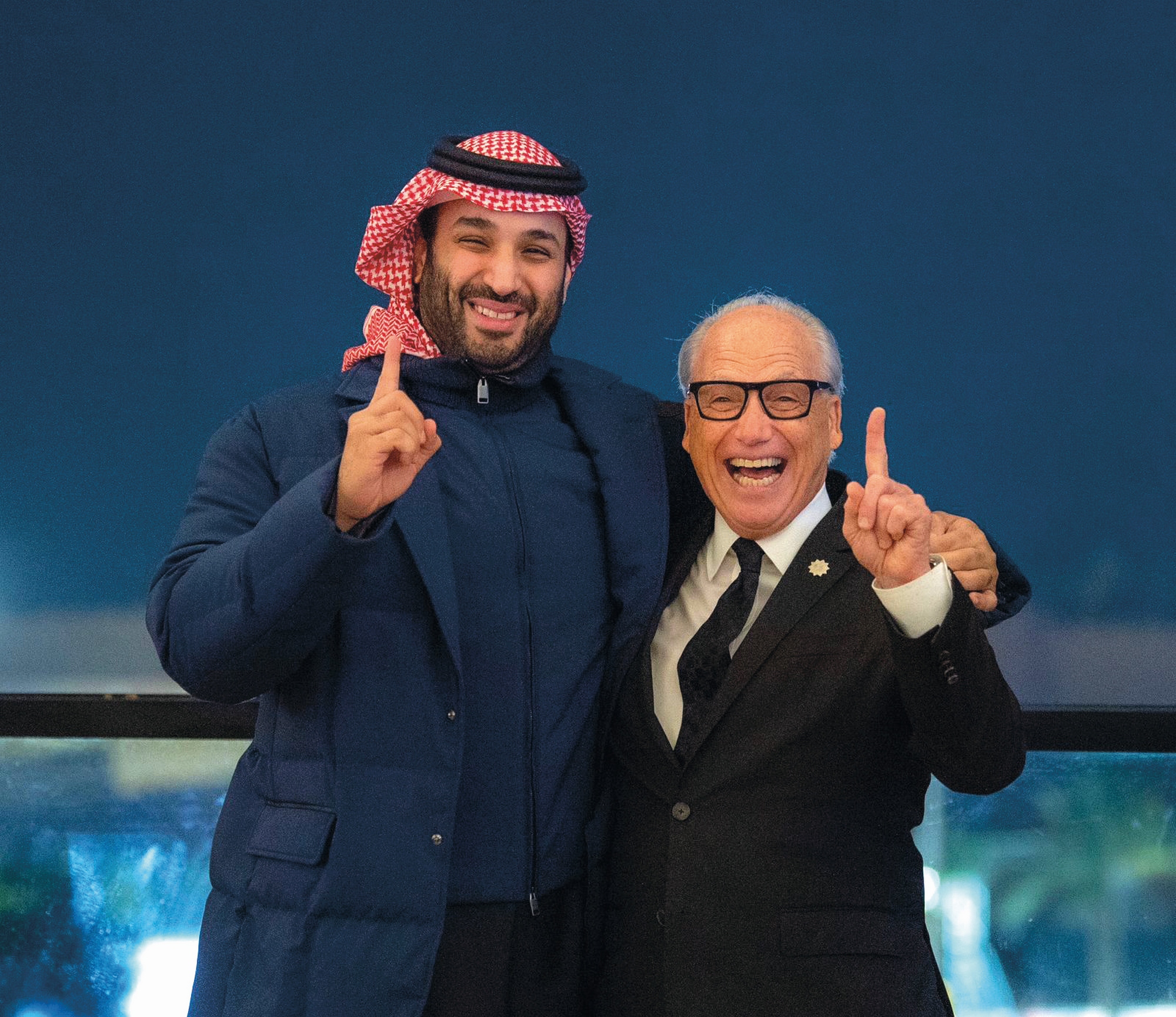 Today, Jerry informs us that they are working on a significant smart city strategy that will do everything from monitor air quality, to promote greater use of public transport and create a walking city within Diriyah. 
And, as only a hospitality guru would, Inzerillo has seen to it that Diriyah's hotel network is second to none, ensuring only the top brands with the best designs and offerings to suite the site have been selected. Among others, Marriott International's EDITION Hotels will offer a unique luxury collection of individualized hotels. The Langham promises to captivate the senses with its sophisticated and gracious hospitality, while Waldorf Astoria will bring a relentless commitment to elegant service, one-of-a-kind experiences, and culinary expertise as, "the greatest hotel of them all," according to Conrad Hilton himself. 
"These hotel groups will combine their expertise with the breathtaking natural scenery of Diriyah and the timeless beauty of traditional Najdi architecture to provide guests with exceptional hospitality services that reflect the city's rich heritage and forward-looking vision," Inzerillo shared at Diriyah's latest hotel unveiling. "We are excited to further Diriyah's position as Saudi Arabia's historical and cultural epicenter by bringing international hoteliers to operate within Diriyah. Each and every hotel brand offers a special, distinctive experience for visitors, all united by a shared promise to provide a unique set of high-quality services measured to global standards for all of Diriyah's guests." 
The Diriyah project is a massive undertaking. "We are essentially building an entirely new city," says Jerry. And he's not exaggerating. Diriyah is working tirelessly to transform 14 square kilometers. "We have several projects under development at the same time, so a series of initiatives have been put in place, including park and ride strategies for workers, bridges and traffic management plans to minimize the impact on the local community." 
One of the key challenges in the development of a city with such a profound history as Diriyah is preserving the rich cultural heritage characteristic of the area. Inzerillo immediately recognized the importance of this history and has made it a key priority for Diriyah to protect and preserve the iconic Diriyah architecture, palaces, and landmarks. Diriyah is also working closely with local communities to ensure that their traditions and customs are respected and incorporated into the development of the destination.
As Jerry reflects back on his forty year career, he sighs. "I have taken some enormous twists and turns during my time and made some big decisions, but every one of those decisions has led me here to this place. Now I am a part of something so much bigger, the transformation and celebration of Diriyah, the City of Earth – Saudi Arabia's most important cultural heritage site." 
He tells me that there are two big things that have struck him and stayed with him since arriving in his current role. First, he says, is the kindness of the Saudi people, and the fierce passion they have for their traditions and culture. "I have yet to meet a group of people more welcoming than the Saudis; this hugely hospitable culture is something I can't wait for visitors to the Kingdom to witness and experience." 
With his strategic leadership style and proven track record, Inzerillo is poised to bring the Saudi vision of Diriyah to life and to create a destination that will be cherished across the globe for generations to come. But he won't be one to take credit for it. When I ask him if he considers Diriyah as a sort of legacy project for himself, on top of an already decorated career, he simply shakes his head and says, "This project doesn't belong to me or my legacy. This belongs above all else to the Saudi people as envisioned by the Custodian of the Two Holy Mosques King Salman bin Abdulaziz and His Royal Highness The Crown Prince Mohammed bin Salman. The fact is that we at Diriyah are the custodians of this magnificent piece of Saudi heritage that we have the privilege of preserving, sharing, and celebrating with the world."
"I have yet to meet a group of people more welcoming than the Saudis; this hugely hospitable culture is something I can't wait for visitors to the Kingdom to witness and experience."
Read Next: Diriyah & the House of Al Saud
Also Read: Explore Saudi's Mega and Giga Projects that are Changing the Kingdom's Tourism Landscape