Dubai Future District Fund: An Evergreen Fund Anchored with AED 1 Billion, and Even Greater Ambitions Ahead
It may surprise many to learn that Dubai is an entrepreneurial city that has relied on innovative ways to attract capital to fund its start-up ecosystem, more so than it is an inherently wealthy city. Dubai is a scrappy city that has historically punched above its weight class, much like the many start-ups it attracts. In a region where sovereign wealth funds (SWFs) are investing anywhere from hundreds of millions to billions of dollars into their start-up ecosystems and launching SWF-backed venture capital funds that are looking to attract start-ups with seemingly unlimited dry powder –Dubai has stood apart. Being a relatively oil-poor city-state compared to its neighbors, Dubai does not have unlimited capital and cannot compete on financing alone. Having only 4% of the country's oil reserves, Dubai has had to use that revenue wisely over the last 4 decades to build the diversified economy it relies on today. Perhaps this is also why the Dubai government has been so innovative in adopting digital transformation strategies to reduce its operating costs, running the government much like running the world's top companies.
Dubai has had to come by both talent and capital by building an attractive city with high standards of living, progressive industry regulations, investor-friendly incentives, and forward-thinking ambitions that attract like-minded ambitious entrepreneurs. During the past 10 years, Dubai's investment landscape has been ground zero for facilitating transactions between start-ups and venture capital firms. In the early 2010's, there were only a handful of VCs start-ups entrepreneurs could go to in the region, and by the end of the decade, there were over 250 different investors across MENA and the globe writing cheques into regional start-ups, with the vast majority of deals taking place in Dubai. Roughly a quarter of investors were international, based outside of the MENA region. And it is likely for this success, that despite there having been whispers of a Dubai government-driven Venture Capital fund in the works for a great many years, that there hasn't been one… until now.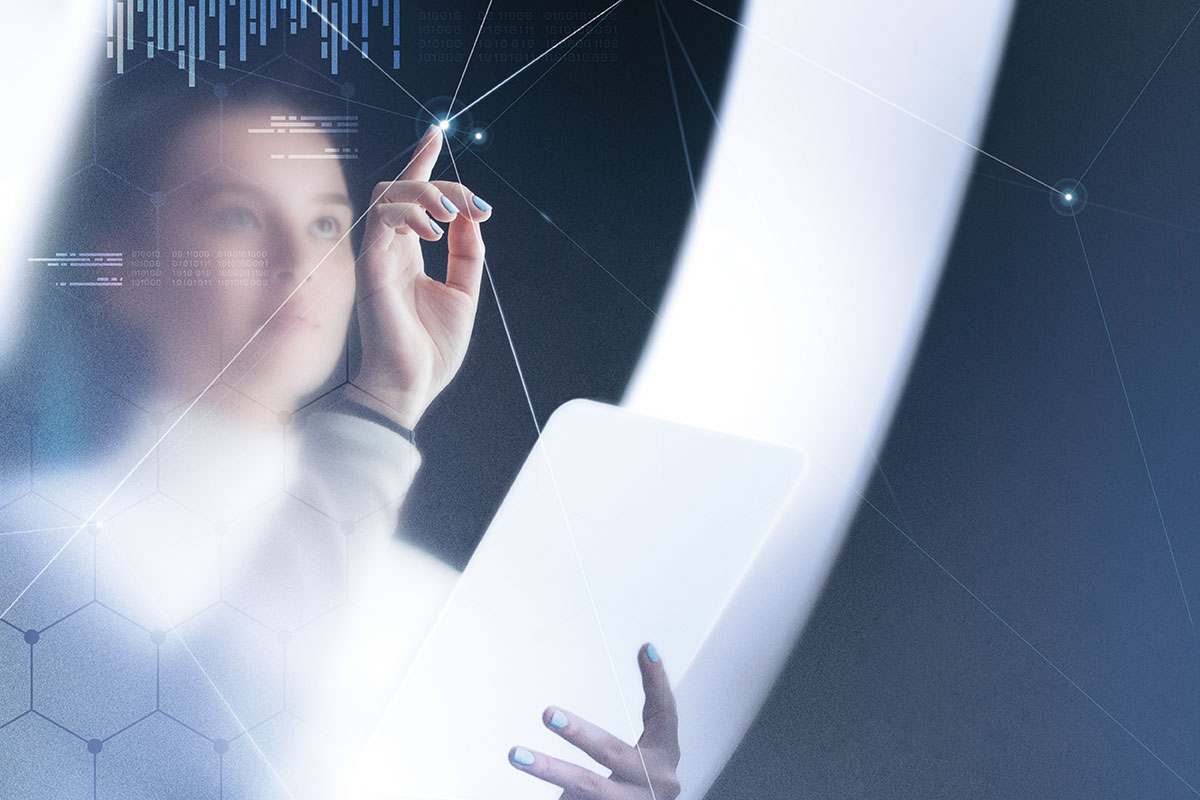 The Dubai Future District Fund (DFDF) was announced in January 2020, and formally established in November 2021 with a whopping AED 1 billion in anchor commitments to the fund. The fund was launched with a vision to support the next phase of development of Dubai's future economy, one that is expected to be largely digital. The committed AED 1 billion has been supplied by Dubai government entities with a mandate to inject additional strategic capital into the Dubai start-up ecosystem for the next phase of its evolution. The government affiliated entities that have supplied the capital, the DIFC and Dubai Future Foundation, are also two of the hubs that have been rolled-up to comprise the new "Dubai Future District". The Dubai Future District (DFD) is meant to be a thriving start-up and growth hub for start-ups, entrepreneurs, venture capitalists, and investors alike, bringing together resources like co-working spaces, R&D labs, regulatory sandboxes and innovation hubs into one space.
The fund is divided into two segments, half (AED 500,000,000) of which is for Fund of Funds to develop and support the Dubai investor ecosystem, and the other 50% (another AED 500,000,000) is ear-marked for direct investments in start-ups. The strategic objectives of the fund are clear:
(1) help seed new venture funds in Dubai to increase capital in the ecosystem, and
(2) help fill funding gaps in the market, primarily in early stages (Pre-Seed to Series C)), across a Future of Finance and Future Economies thesis.
With regards to Fund of Funds, DFDF invests in 3 types of Funds: (a) incumbent regional VCs who've been successfully investing in Dubai and are typically on their 2nd to 4th fund; (b) new and emerging fund managers to add optionality for founders into the ecosystem; and (c) international VCs with presence and investments in Dubai.
For direct investments, DFDF invests in pre-seed to Series C across two thematic pillars. Future of Finance and Future Economies. About half could be co-investments with DFDF's portfolio funds, and the other half is targeted towards funding gaps in future tech innovation startups that the private VCs may not yet be supporting.
VC's and start-ups in the market say that DFDF could not come at a more critical time, as many of the VC funds are at an age where they are holding their reserve capital for future growth of their portfolio companies, requiring the market to raise new funds, especially to focus on the new future economy sectors that Dubai has grand visions for.
We speak to Sharif El Badawi, CEO of Dubai Future District Fund about the role of the fund and the ambitious plans ahead. "What's interesting about this fund, is that it's an evergreen fund, and to our knowledge, the first evergreen venture capital fund of its kind. This means that this fund can be patient in theory, and it is imperative to have patient capital in the market if we are looking to invest and develop advanced technology companies. That said, we still want and need to see strong financial returns – especially in the fund's formative years; but in the long-run, this fund will be able to invest in industries that have long-term return horizons, such as deep tech, space-tech and biotech –which is where the Dubai market is expected to mature into in the coming decade."
In the long-run, this fund will be able to invest in industries that have long-term return horizons, such as deep tech, space-tech and biotech –which is where the Dubai market is expected to mature into in the coming decade.
With regards to direct investments into local start-ups, the first phase of the fund will look at investing into industries with 7-10 year return horizons, such as B2B SaaS companies, and start-ups focused on the future of work, future of finance (fintech and DeFi), and future of health (ie. telemedicine). The second phase of investing will be able to look at 10-15 return horizon bets, such as passenger drones and robotic agtech. El Badawi explains, "It's this second stage of longer-term bets that will begin to show the fundamental difference and value add of DFDF compared to other funds in the region, as there isn't a lot of patient capital unlocked in the region currently."
As we begin to speak about future ambitions for the fund, and its role in helping Dubai achieve its Digital Economy goals, El Badawi gets excited,  "The truth is, we have ambitions to become a US $1 billion fund.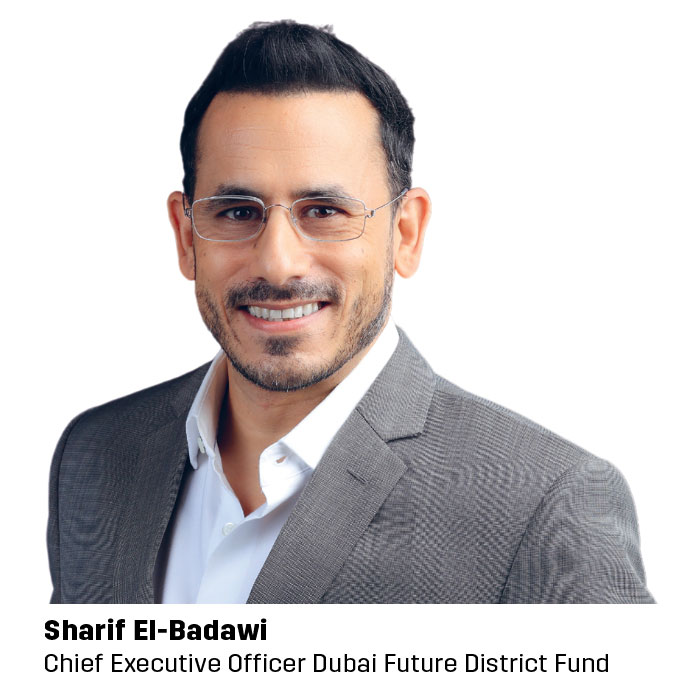 When El Badawi catches my raised eyebrows, he goes on to say, "It sounds like a lot of capital, and it is – but it also isn't. It's committed over a 6 year period, so not all capital needs to be seeded right away. We're also looking at innovative ways to incentivize the private sector to support investments into our VC fund." When asked about these incentive schemes, El Badawi shares that with the introduction of mainland Corporate Tax in 2023, opportunities to encourage the private sector to invest in venture capital can become available, such as a Corporate Tax Exemption Scheme for VC investments. These are common tax-exemption schemes used in other parts of the world, where corporate taxes can be partially or wholly waived for companies investing directly into certain types of funds or charities. "Why not implement this for Venture Capital in Dubai and the UAE? This way, Dubai can consolidate its VC efforts, and the private sector in Dubai won't have to launch their own Corporate VCs but instead can pool their resources together under the DFDF to execute on the grand digital economy vision already in place."
The DFDF began deploying capital in January 2022, and has funded 5 funds, and made 8 direct investments in start-ups. "We're on target," says El Badawi.
Now it is perhaps just a matter of time before we hear an announcement of DFDF becoming a billion dollar fund. Not too far down the road after that announcement, will likely be DFDF's first announcements of investing in long-term future tech bets. What those innovations and start-ups might be, is anyones guess.