The Path to Humanity's Sustainability Lies in Opteam's AI Optimization
If you're like the majority of people, you probably don't put much thought into the built environment each day. Most of us take the homes we live in, the buildings we shop and eat in, and the offices we work in for granted. We seldom stop to realize that all of these buildings that we live, work and play in, require regular maintenance to operate, whether it's as simple as changing out lightbulbs, or replacing the entire HVAC system. Each building has their own social, economic and environmental footprints. In fact, it turns out that 40% of global energy consumption is attributed to operating the buildings and facilities scattered across the world. The construction and operations of buildings are also responsible for one-third of all GHG emissions each year. Looking forward to 2040, the International Energy Agency says that air conditioning, whether to cool (37%) or heat (12.4%) our spaces, will be the largest energy consumption factor for our global built environment.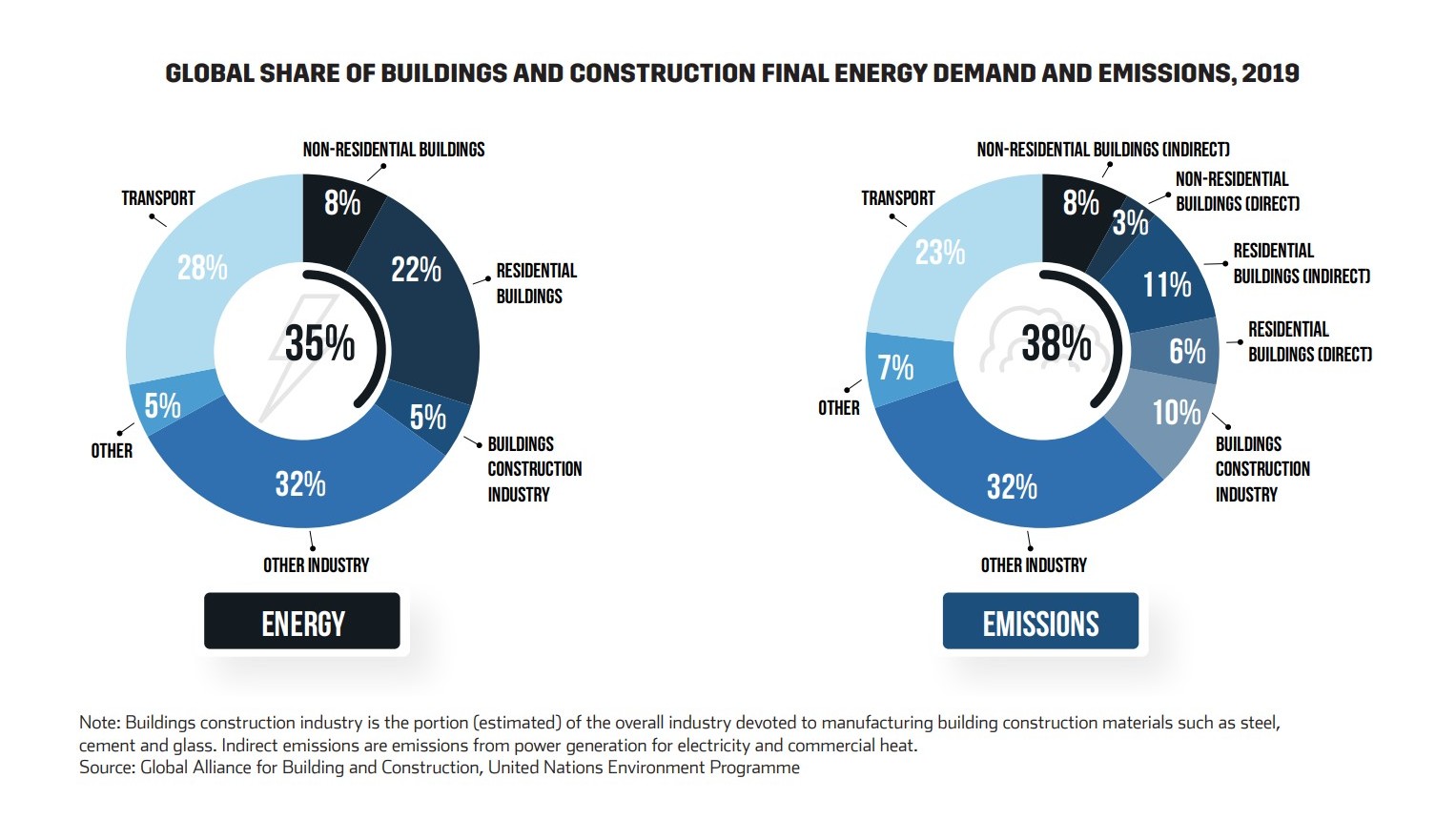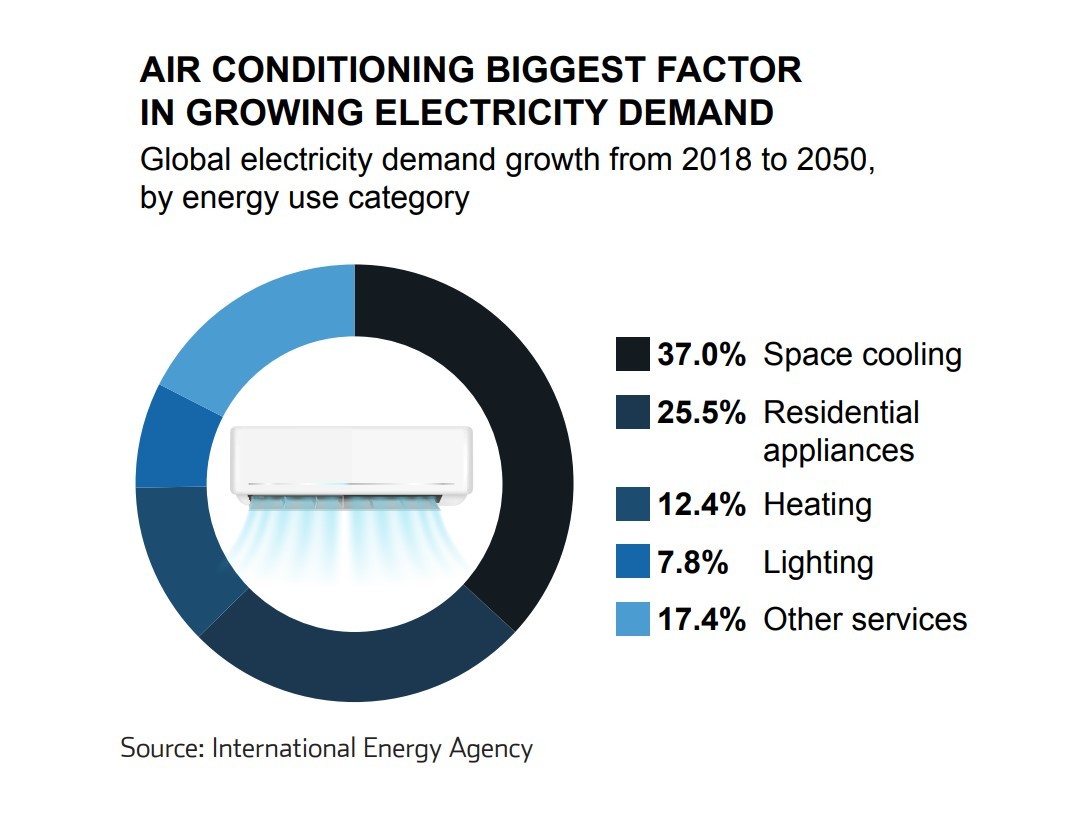 On top of that, buildings like humans, have lifespans. And like humans, depending on how well the building and all its parts are taken care of, a buildings' lifespan can be extended. The average building today has a lifespan of anywhere from 30 to 50 years; but that's with regular maintenance and repair. Windows, roofs and pipes can last up to 30 years, though it depends on the climate and external conditions in which it operates. Flooring, and well-used spaces like kitchens and bathrooms have typical lifespans of around 10 to 15 years – again, depending on how much usage it gets. Generally speaking, buildings and facilities are actually deteriorating faster than they are being maintained today. Some argue that this is largely because built assets are being managed passively, largely relying on imprecise data points, such as 'expected lifespan' of their assets to determine when and how to repair or replace them. Thus, too often, the wrong assets are being replaced based on age, and the ones that should be renewed are being expensively maintained.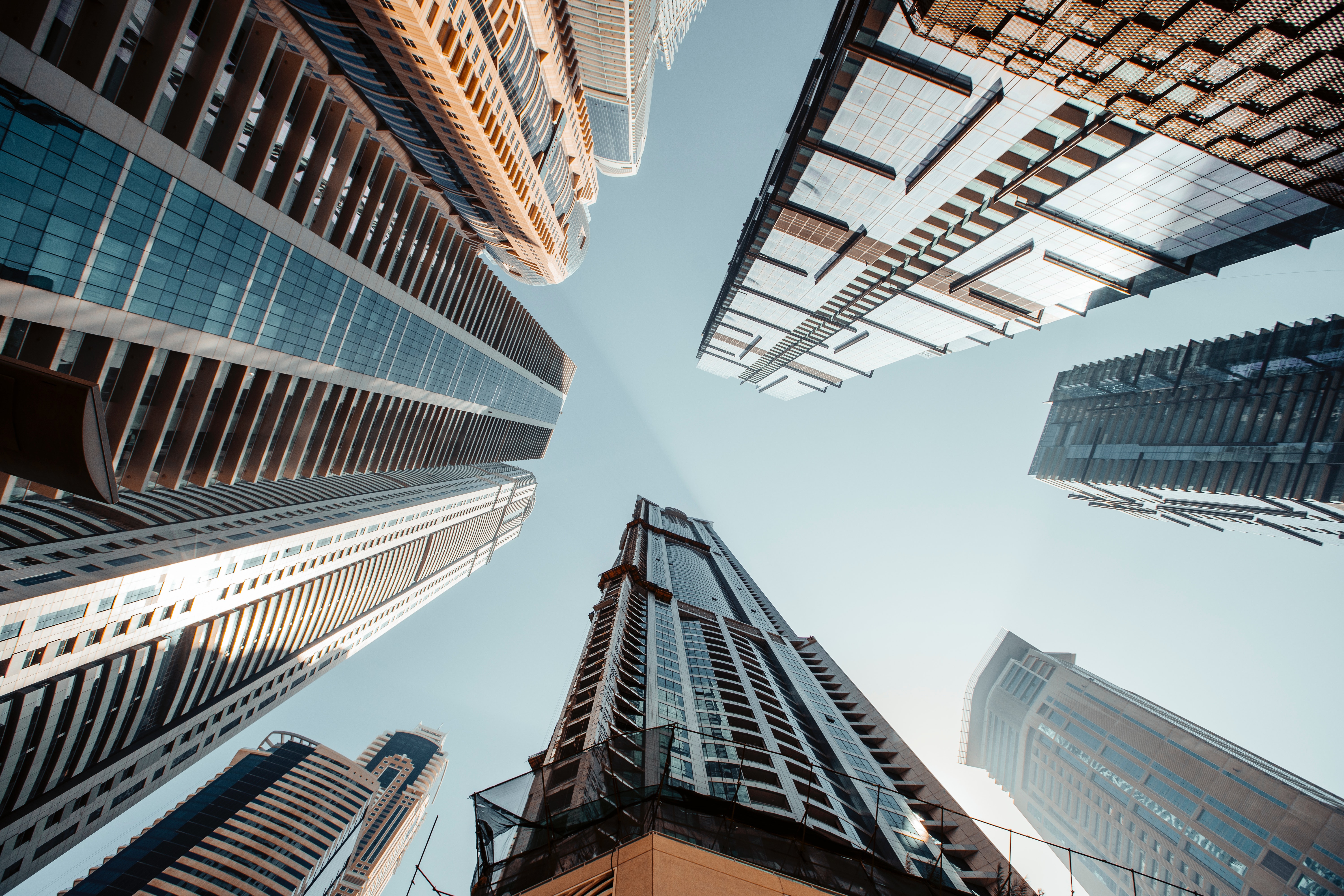 It is precisely this set of problems that Ahmed Hegazy and his father Dr. Tarek Hegazy came together to develop a forwardthinking solution, Opteam, a predictive AI SaaS platform to be used by asset managers. The vision was for Opteam to utilize big data-sets, computed with the help of artificial intelligence and predictive analytics to help maximize asset performance, asset management, and sustainability. When you look into Ahmed and Dr. Tarek's background and experience, it seems almost inevitable that they would pair up to try and commercialize such a service. Dr. Tarek is a respected researcher and thought leader, with 20 years of experience researching Artificial Intelligence for asset management. He has had a distinguished career as a professor, currently teaching Construction Engineering and Management at the University of Waterloo in Canada; we also found he had authored an engineering textbook in 2002, aptly titled "Computer-Based Construction Project Management." Ahmed came from a software business background, working for one of the world's top 10 largest software companies, largely in sales and commercial divisions. It seems like an inevitable match.
Ahmed explained, "Opteam got started in 2020 when my father and I wanted to tackle one of the biggest issues facing the world today, called the infrastructure gap. Simply put, companies are spending too much money on repairing and renewing their assets, while the overall condition of their assets are deteriorating faster than they should. Inefficient asset planning is evidenced by the astounding fact that up to 50% of every dollar spent on preventative maintenance is completely wasted. We wanted to see if we could utilize my father's 20 years of research and figure out a way to utilize and commercialize those insights to build an intelligent asset management solution, that would provide strategic recommendations based on real-time data."
Opteam's intelligent AI solution automatically optimizes the renewal and upgrade planning for the assets. Opteam uses predictive intelligence technology which is able to understand asset data and predict each asset's future state and behaviour. Opteam's intelligent AI also then simulates trillions of possible spending decisions in an instant, to identify the most effective combination of decisions for each asset.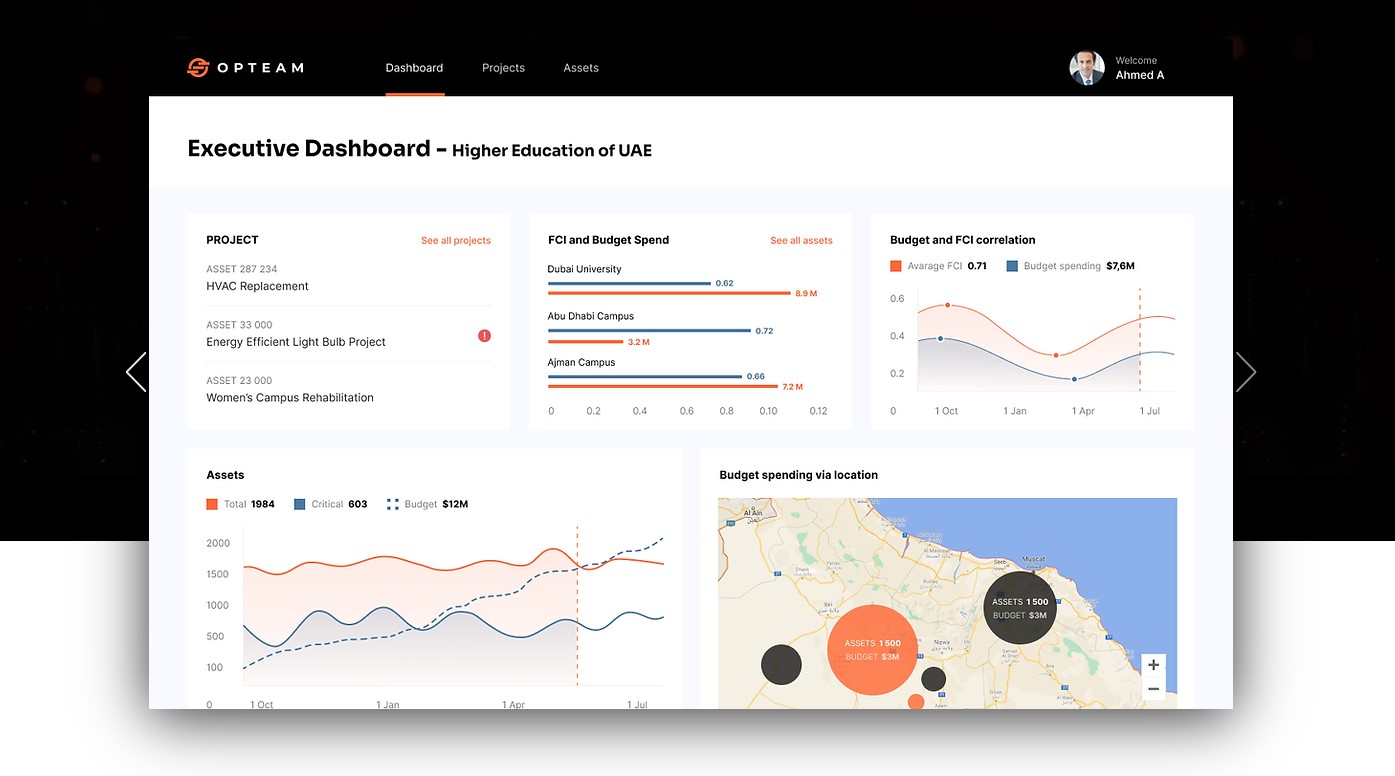 Dr. Tarek elaborates, "optimization will outperform human decision making every time, resulting in an average 15- 20% increased lifespan of the asset, a 10-20% reduction in maintenance cost, and up to 30% improvement in sustainability." Ahmed adds, "we also wanted to use artificial intelligence, so that the more data we input and the more utilized the solution, the smarter it gets over time. This also means that Opteam's lifespan, sustainability, and cost optimizations for assets should improve over time, as the AI continues to learn and continues to optimize." To illustrate that example, Ahmed explained that one of his customers called asking for help, as their energy and operating costs had significantly jumped in recent months. When Opteam received the consumption data, the team quickly realized that the site's HVAC systems across the facilities had deteriorated faster than expected due to being higher than normal usage. This then caused the HVAC system to consume much more energy than their peers. Opteam then decided to teach its AI to understand these new parameters, and the AI learned to ask a new question: "What is the cost of maintaining that asset with its current consumption vs the cost of upgrading it to a more energyefficient system?" Opteam's AI recognized that upgrading would be both the cost-effective and most sustainable strategic decision to make. "This was a game-changer for us," says Ahmed, "because this shifted the conversation from one around sustainability and CSR to a conversation around operational and financial efficiency.
And it seems that the AI can be taught to learn just about anything. Another project Opteam worked on was for an airport. The airport had lots of data to work with, and they certainly wanted to optimize their asset management for better efficiencies – but as an airport, they were most interested in improving their security. "So we decided to teach the AI how to recognize that certain assets impacted security more than others," Ahmed explains. The AI then was able to learn that spending money on a faulty metal detector, for example, would support its objective more than if it were to repair a monitor screen or airport bathroom sink. The Opteam installation resulted in security improvements across 8 out of 9 metrics, outperforming all other security enhancing initiatives at the time. Ahmed continues, "what we learned is that we can combine several objectives and layer them simultaneously for the AI to consider how to allocate operational and capital spend. Sustainability, lifespan and security can all be measured and maximized through intelligent planning."

As for the startup's growth journey, Ahmed says that though they've been approached by many interested investors, the founders decided to self-fund to start. At this stage, Opteam are continuing their rapid growth and building a strong foundation for their customers and their technology to scale. Ahmed adds, "but we do imagine we will start fundraising sometime next year."
Those funds will likely go towards helping Opteam scale their solution and offer it across the GCC and the greater MENA region. "The GCC and North Africa are heavy investors in infrastructure. We see massive potential to expand our AI offering to the region. Our plan is to start with the UAE, move to Saudi and across the GCC, then expand throughout MENA. We also want to expand across industries, taking on utilities, retail, oil & gas, manufacturing and more." Ahmed continues, "we know this is the right time for us. The UAE has an aim to boost its GDP by around 35% (US $96 billion) using AI technologies. In addition, the UAE is heavily dependent on asset-intensive industries. The country has roughly 37% of the region's petroleum and gas industries, chemical industries, energy, water and garbage projects right here within its borders. This gives us good assurance that Opteam's AI asset optimization is in the right place at the right time."
Recently, Opteam.ai was accepted as a Microsoft partner, allowing Opteam access to Microsoft's cloud and AI technology to further fortify Opteam's AI engine. "The possibilities to evolve are endless," says Ahmed, "and we're very excited for what's to come!"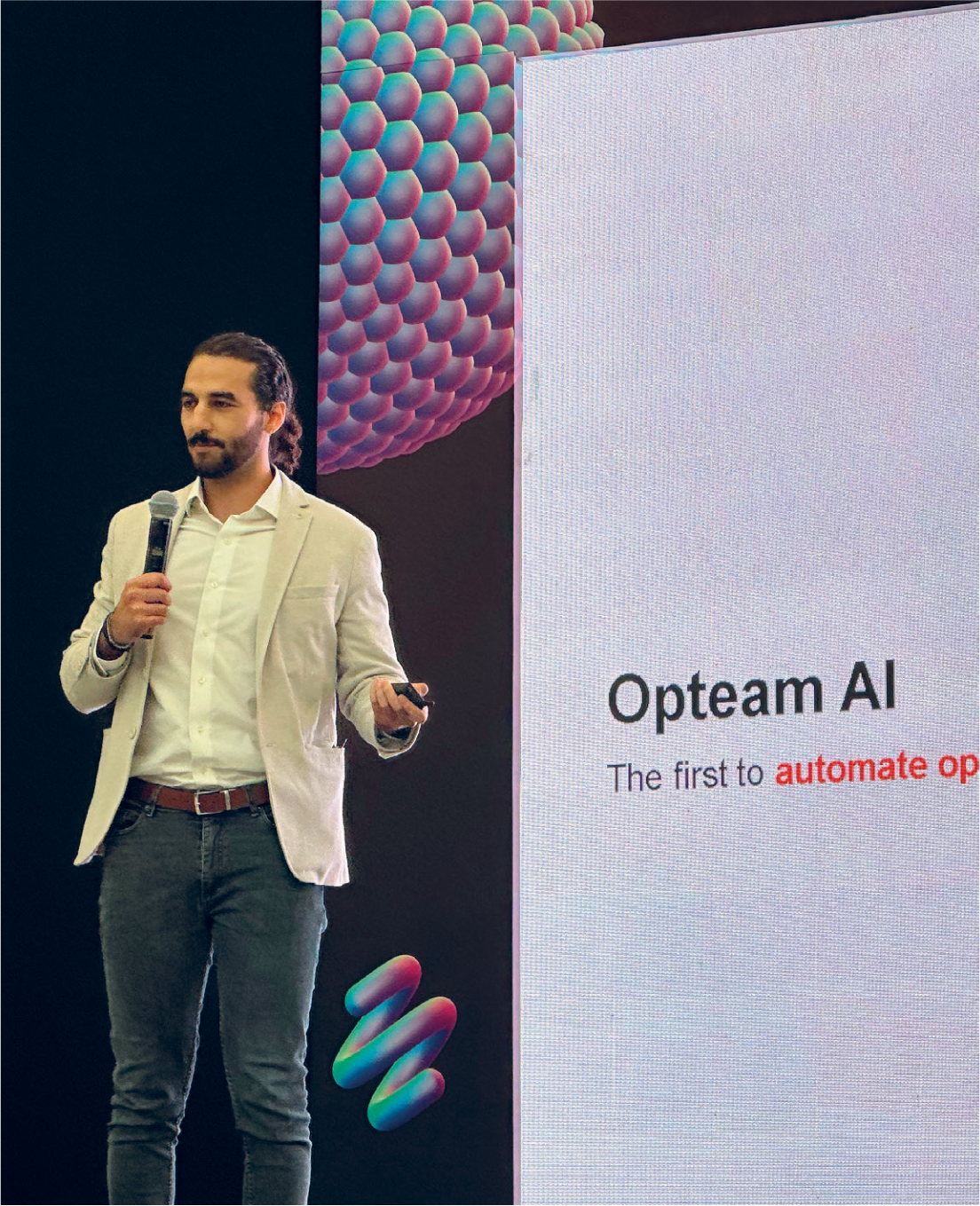 Read more about Sustainable Innovations and Startups in the MENA region in our comprehensive report here.