Why The World Needs Tourism to Recover... ASAP
Tourism is a leading economic driver for most countries around the world. In 2019, travel and tourism accounted for 10.4% of the global GDP ($9.2 trillion USD), though the share was halved to 5.5% global GDP contribution in 2020 due to the pandemic's restrictions on mobility. The World Travel & Tourism Council expects the sector's contribution could reach $8.6 trillion by the end of 2022, just 6.4% down from pre-pandemic levels. Travel and Tourism also contributes to 8% of employment around the world, contributing to 330 million jobs worldwide.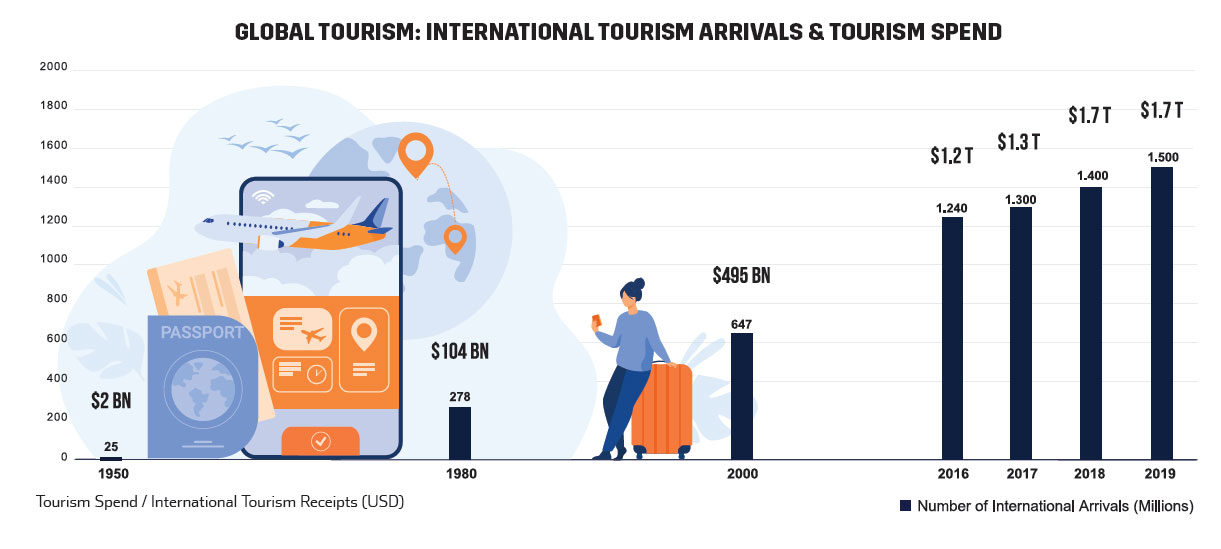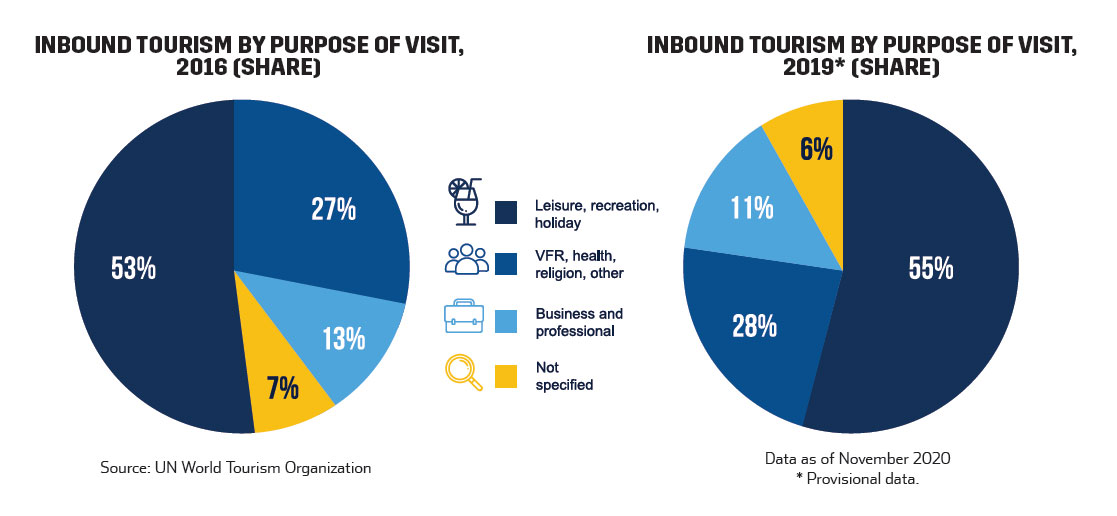 Tourism has come a long way over the last 7 decades. In 1950, there were 25 million international tourist arrivals (ITA), and $2 billion USD in tourism spend globally; in 2019, before the pandemic put heavy restrictions on global travel, there were 1.5 billion international arrivals and over $1.7 trillion in tourism spend. For many countries around the world, tourism is a key economic driver. In Macau, China for example, tourism contributes to 48% of the country's GDP. In the Middle East, tourism accounts for up to 12% of Jordan's GDP. The number of countries earning more than US $1 billion from international tourism revenues nearly doubled since 1998.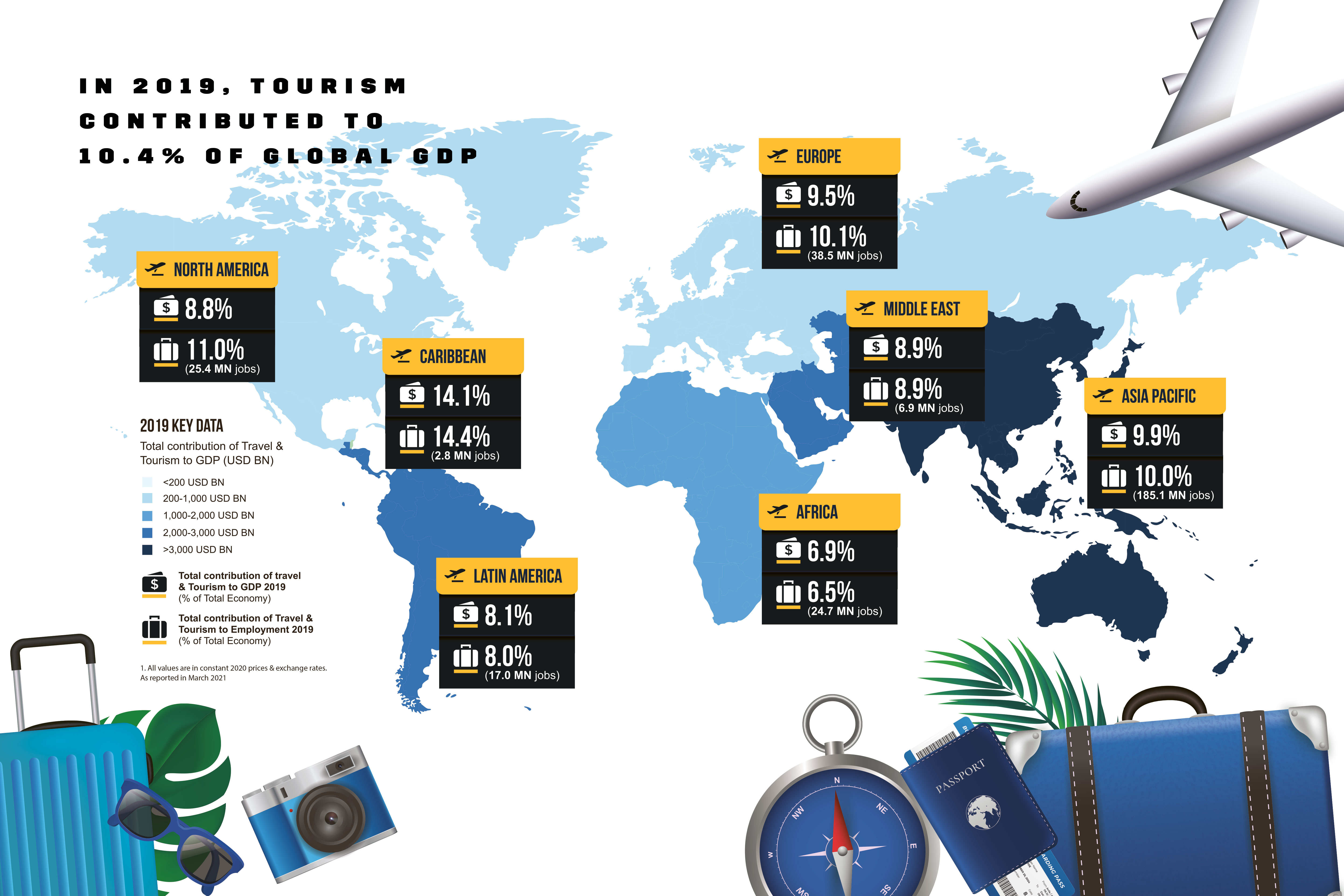 Most international travel is driven by Leisure Tourism, for recreation and holidays, which accounted for 55% of all travel in 2019 (which grew from 53% in 2016). The next largest segment was VFR (visiting friends and family), health and religious tourism – which accounted for 28% of all global travel in 2019. 1 in 10 international visits were business trips. The only region where leisure travel is not the predominant reason for a visit is the Middle East, where VFR, health and religious tourism leads. The Kingdom of Saudi Arabia has much to do with the latter, as it welcomed 17 million religious tourists for Hajj and Umrah pilgrimages in 2019 alone. Pre-pandemic, tourism grew the fastest in the Middle East region, in both number of international arrivals and in total tourism spend, where Saudi Arabia remains the 2nd most visited country in the region.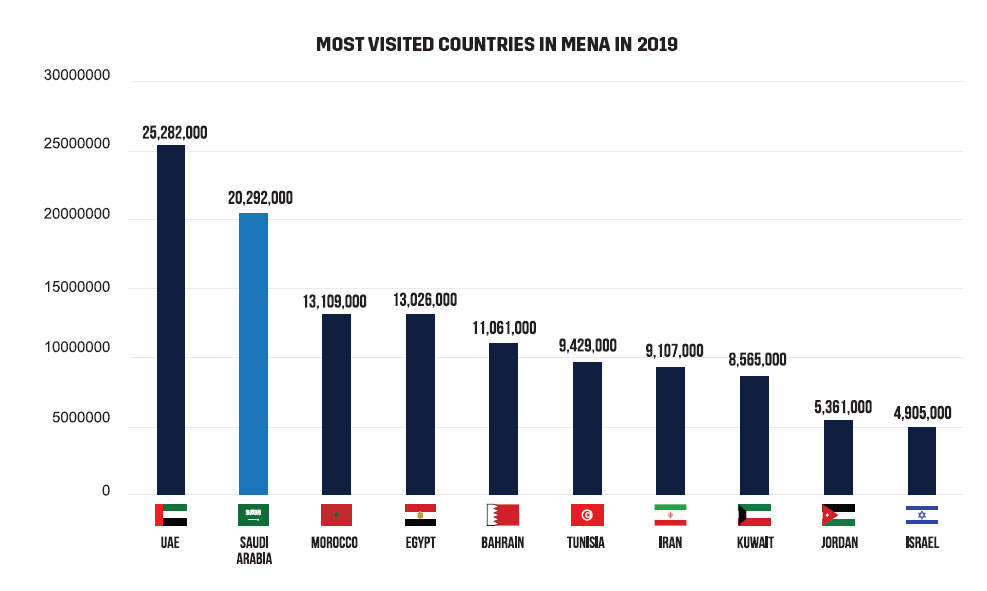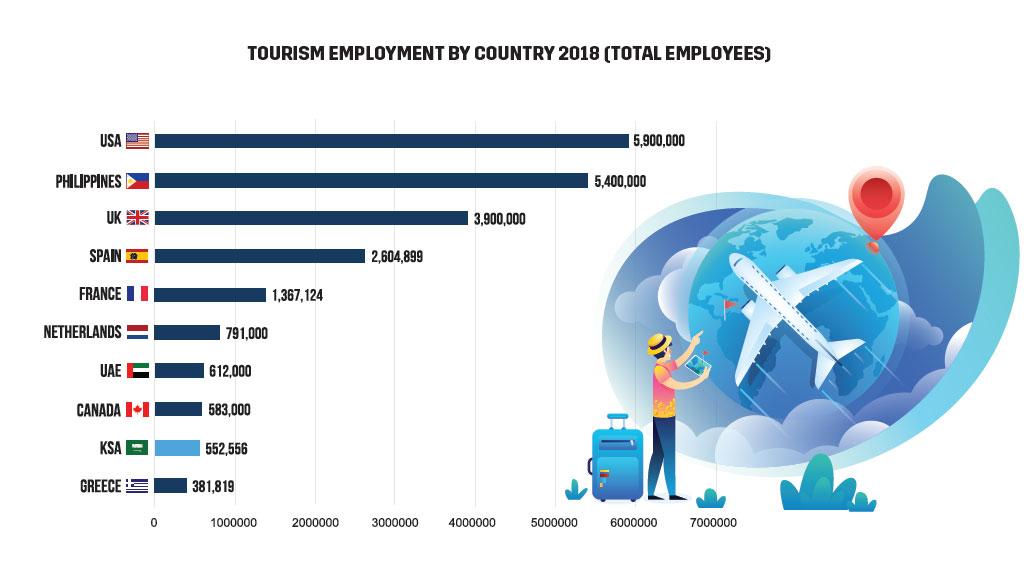 Tourism is also responsible for 1 in 12 jobs around the world today, employing 330 million people around the world. In 2018, Saudi Arabia employed over half a million people in the tourism sector, which is similar to the number of people employed in the tourism sector in Canada.