VentureSouq and VC's Growing Role in Sustainability
Venture Capital (VC) is a relatively young form of investing, being an asset class largely legitimized in the 1970s. VC is a type of funding provided to startups which often don't have access to bank loans due to their risky nature; thus, VC provides this riskier capital, for a startups' high growth potential with above-average returns and partial ownership. Its development can be credited to Georges Doriot, a pioneer in the field and the "father of venture capital", who formed the first modern VC firm back in 1946: the American Research and Development Corporation (ARDC). Doriot formed ARDC with his colleagues: MIT President, Karl Compton; Massachusetts Investors Trust chairman, Merrill Griswold; and Federal Reserve Bank of Boston president, Ralph Flanders. ARDC's first investment of US$70,000 was in 1957 when it funded the Digital Equipment Company (DEC) for a 77% stake, which proved to be successful as the company's value later increased to US$355 million after going public in 1968. Prior to that, wealthy families were the main source of risk capital. In the 1960s and 1970s, venture capital was focused on electronic and technology startups, mostly based in California which became known as Silicon Valley due to the region's large number of silicon chip manufacturers. In the 1970s and 1980s, VC firms enjoyed successful exits of some of the biggest companies today such as Apple, Electronic Arts (EA), and Microsoft.
Many companies that were initially funded by VCs at their earliest stages now form a core part of our everyday lives from how we communicate (Facebook, Instagram, Zoom), to what and how we shop (Souq, Shopify), to how we travel (Airbnb, Careem) and beyond. VCs have been funding all types of new technologies from FinTech to generative AI; and over the past 10 years some of these firms have increasingly been looking at technologies that have an intentional direct impact in sectors including climate change, food security, supply chain, healthcare and financial inclusion. These fields have been historically underfunded, but the current mix of technology capabilities, consumer and enterprise priorities and a host of very tangible and immediate global challenges accentuated by the pandemic, set the ground for these technologies to grow exponentially over the course of the next ten years.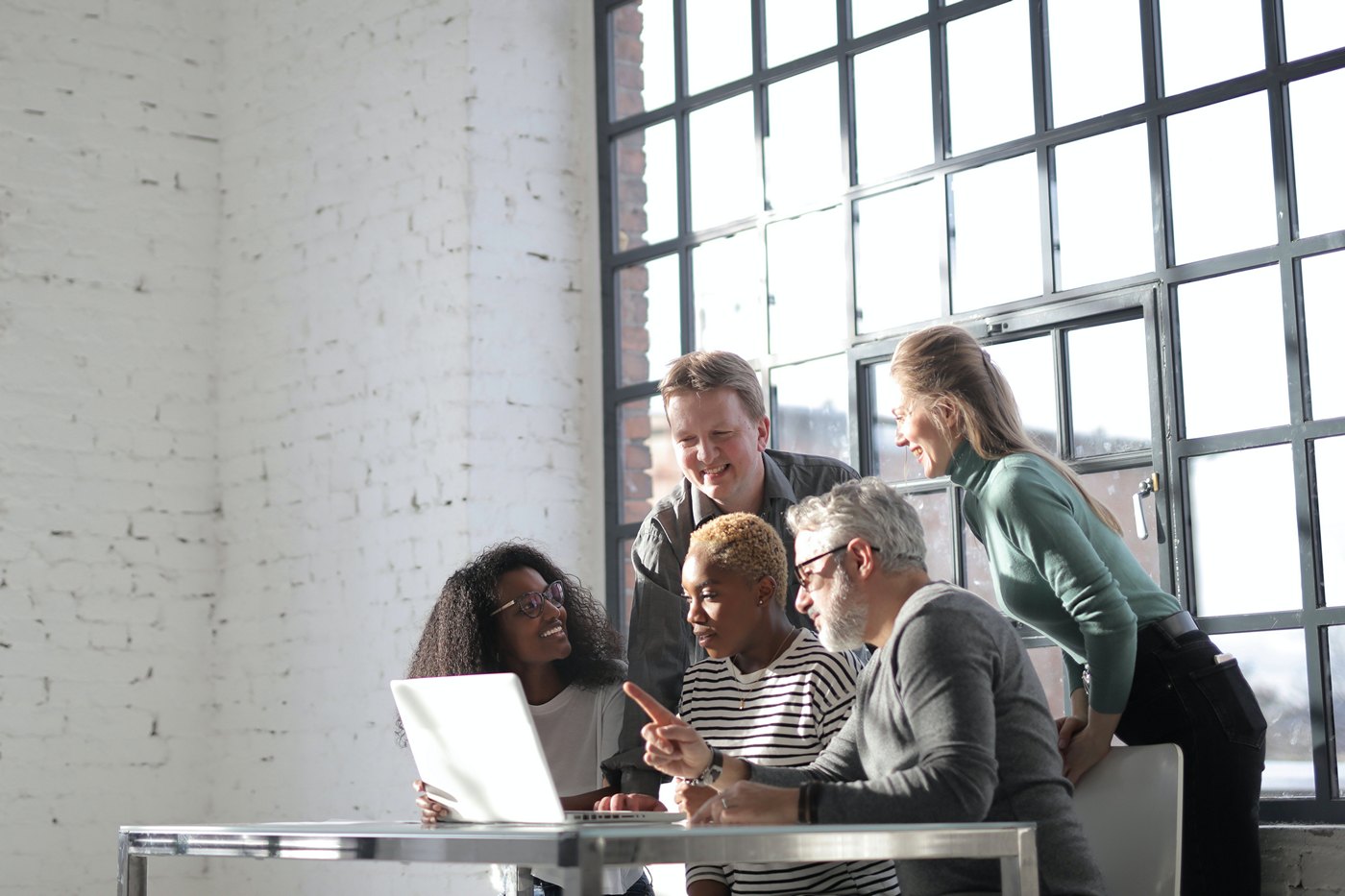 Climate tech is one of the fastest growing sectors today, both in terms of the number of startups being founded in this category, as well as the number of investors and climate funds being launched in 2021 and 2022. Climate tech (a sub-set of cleantech), refers to technologies used to address climate change by reducing greenhouse gas emissions (GHGs). According to PwC's State of climate tech 2021, over 3,000 climate tech startups have been identified, with US$87.5bn invested over H2 2020 and (over a 12-month period). The average deal size has almost quadrupled to US$96million in H1 2021 up from US$27 million a year before. The number of climate tech unicorns today is somewhere north of 78; mobility and transport startups represent the largest number (43) of climate tech unicorns, and happen to be the segment of climate tech startups that are also the most well-funded. In the GCC, one VC firm has chosen to adopt a dedicated investment thesis focused on supporting ventures that will have a meaningful long-term impact. VentureSouq's Conscious Collective beta fund has invested in founders who are harnessing technology to address critical economic, environmental, and societal issues, in addition to applying ESG screening mechanics on investments made.
Sonia Weymuller, Co-Founder and General Partner of VentureSouq explains, "it's important to draw the distinction here between investing with an ESG lens and what we term 'conscious investing.' The former analyses a company's operational practices with regards to its social, environmental and governance engagements with all its stakeholders; this can apply to any company irrespective of its mission or product and often is a reflection of how responsible the company's leadership chooses to act. The conscious investment approach we've adopted takes this a step deeper and focuses on the products or services the company offers, screening for products that intentionally create positive environmental and social outputs. Because the impact the company has is inherently embedded in its business model, as the commercial KPIs grow so does the scale of the impact it has."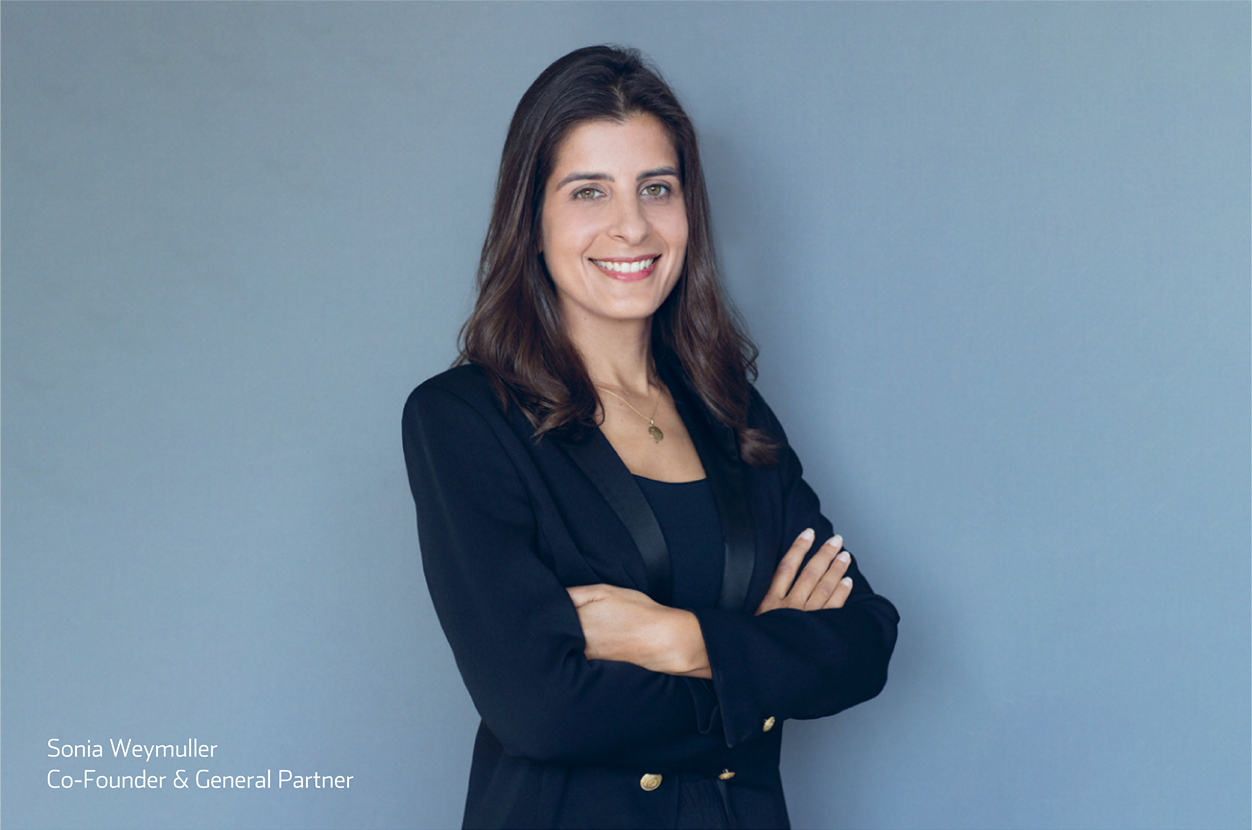 VentureSouq is a venture capital firm that focuses on earlystage high-growth tech startups. Launched in 2013 in Dubai, its initial purpose was to fill an investment gap it saw at the time, which helped them grow into the largest syndicate of investors across the GCC. Sonia points out "Our belief then was that there was an untapped pool of aggregate capital sitting with young professionals in the region interested in the tech angel investment space." As the firm evolved over the years it grew alongside the regional ecosystem's development spurts with the team executing across every segment of its value chain – working with educators, accelerators, family offices, corporates and governments. Fast forward to today, VentureSouq has built a thematic venture capital platform with a current focus on FinTech and climate tech.
VentureSouq views FinTech as a building block and unifier for a fragmented regional market; it was with this premise that the firm launched VentureSouq's FinTech Fund I, the first sector-specific fund in the region focused on FinTech across MENA and Pakistan. The US$50 million fund is backed by regional LP powerhouses including Jada Fund of Funds, Saudi Venture Capital Company (SVC), ADQ's DisruptAD, Mubadala Investment Company, Bahrain's Al Waha Venture Capital Fund of Funds, and OFC, the Middle East investment arm of The Olayan Group. Its focus is on earlystage Fintech and SaaS companies across multiple sub-sectors including payments infrastructure, alternative credit, digital banking, Proptech, Insurtech and personal financial management.
VentureSouq also sees FinTech as a key area in conscious investing, particularly in emerging markets. FinTech companies can serve to build and power a new set of financial inclusion services for consumers and enterprises, from basic banking to lending or insurance, across different segments of the economy.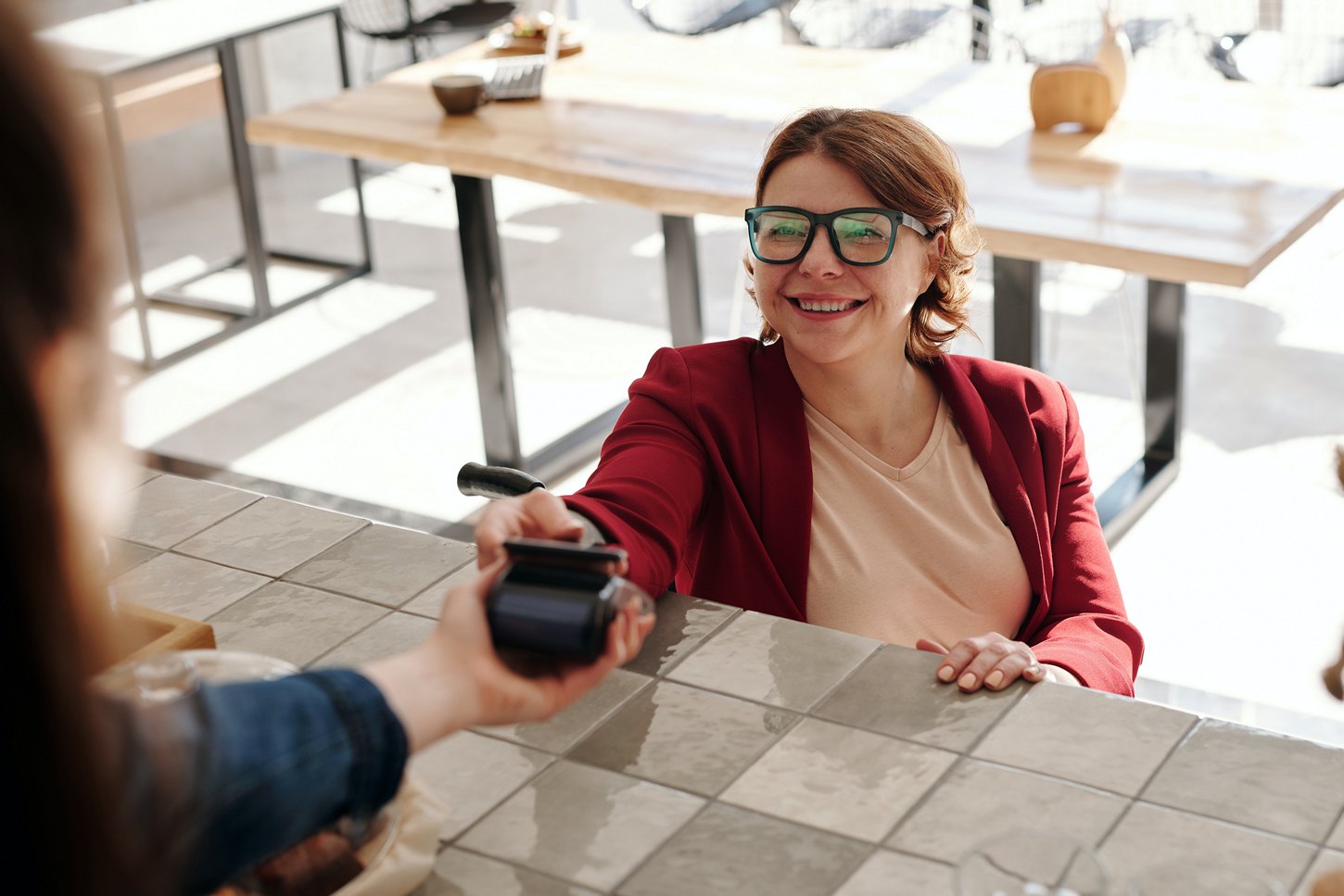 In 2020, shortly after kicking off its thematic FinTech investment mandate, VentureSouq launched its Conscious Collective beta fund to bring together a collective of mission-driven investors and family offices aligned in motives and purpose. Sonia explains "The conscious investing realm is still relatively nascent in this region with many still adopting a two-pocket thinking approach to their capital: one pocket for philanthropy and another dedicated to for-profit investments. This is the myth we have been on a mission to dispel, and we decided to take a two-pronged approach to address it: by investing and by educating." The Conscious Collective's investment strategy looked at early-stage tech companies that used technology to address important societal, economic and environmental challenges. The aim was to empower regional investors to generate positive impact in social and/ or environmental aspects as well as creating financial value at-par with other companies in the venture asset class. The capital has been deployed into 17 companies from 11 countries across climate tech, HealthTech, Financial Inclusion and the Future of Work, most of which have received recognition from global top-tier experts, corporations and financial organizations.
Furthermore, education has always been integral to VentureSouq's ethos to raise awareness and build a nurturing environment that helps startups thrive. The firm collaborated with StartAD, the Abu Dhabi-based global accelerator based out of NYU Abu Dhabi in 2020, to launch the Conscious Investor Fellowship (CIF), the first pan-regional investor program focused on impact investment. It has provided over 200 hours of content focused on the conscious investment space. Sonia adds "The purpose of this now annual Fellowship has been to nurture and activate the next generation of senior-level conscious stakeholders and capital allocators from across the region. 50% of each annual cohort is made up of female decision makers - the diversity and inclusion piece of this educational program has been key to us: we believe the future of investing must be reflective of our society as a whole in order to be empathetic towards today's most immediate challenges and to truly catalyse innovation so that it benefits and reaches every layer of our societies."
VentureSouq today has a portfolio of over 250 companies of which 70 are part of its Global Conscious Portfolio and have raised over US $1 billion in funding. Sonia believes "the climate tech space is reaching critical capacity, with still much room for growth in order to fill the $5.5T gap required annually to meet our collective netzero ambitions by 2050. MENA's participation in this space has been historically underrepresented and we believe there is a substantial opportunity to strengthen its position by channelling the region's capital to address food insecurity, climate vulnerability and financial resilience globally." The data seems to indicate the same, as climate tech startups are currently showing some of the fastest paths to unicorn status, comprising 4% of all unicorns to date, with a 287% year on year growth. The global economy is at an inflection point: climate change has become both a material risk and a meaningful opportunity. It is high time for VCs to empower founders who are harnessing the power of technology as a multiplier for positive environmental impact at scale.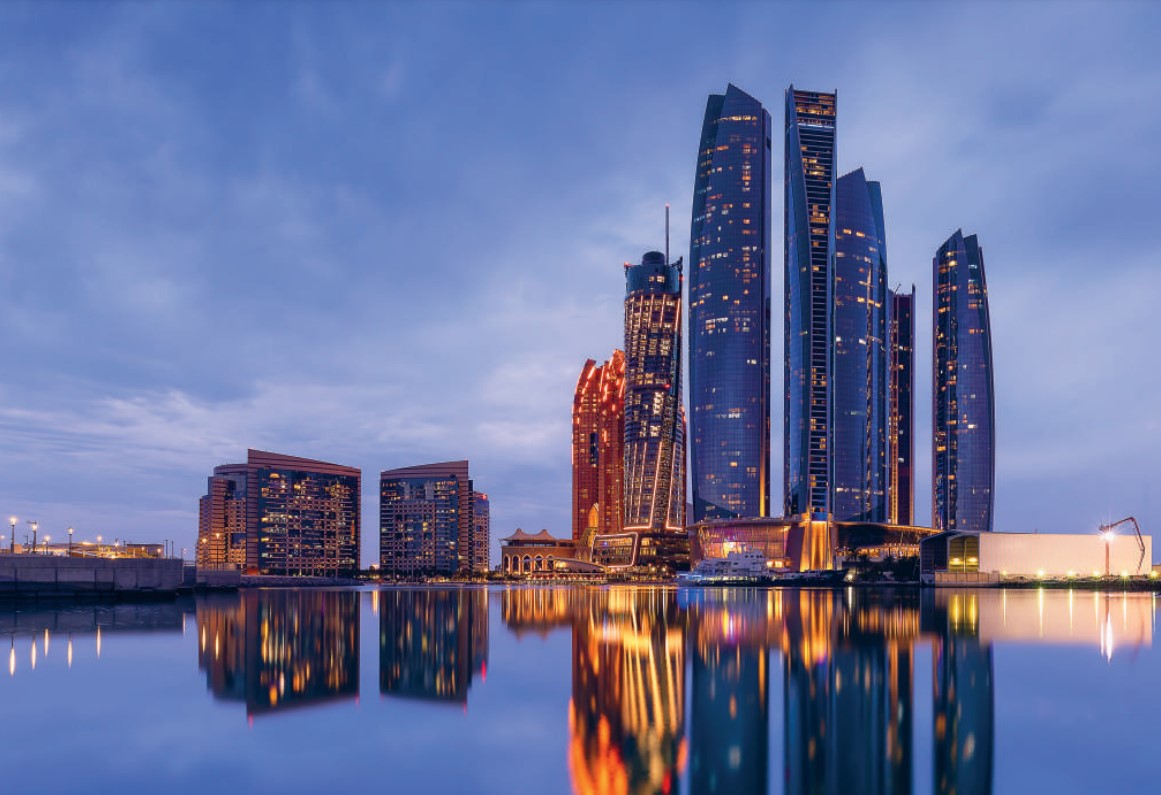 Read more about Sustainable Innovations and Startups in the MENA region in our comprehensive report here.