Norway Has Had around 20 Attempts at Car Production, All Displayed in the Norwegian Vehicle Museum
The first Norwegian-produced truck had an electric motor and was manufactured in Staværn car factory in 1919, but the battery was too heavy, and the company switched to gas-powered engines. In 1991, Think Global started production of electric cars but filed for bankruptcy in 2011 and ceased production in 2012. The only electric car manufacturer that hasn't shut down is Buddy Electric, which was established in 1992, but has only manufactured around 1,500 electric city cars with a range of 12 to 37 miles.
Norway has never had a major manufacturer, but that might change with the growth of Paxster, an electric vehicle manufacturer for postal delivery. The vehicles are 2.3 meters long, about one-fourth the size of a delivery truck but can carry 240 kg of cargo. The company produced its first prototype in 2013 and worked with the Norway Post to test it with the delivery of mail and newspapers. Production of vehicles started in 2015.
Paxster has sold vehicles in Norway and the UK and is planning to expand to Germany and Sweden. The batteries were developed specifically to endure harsh winter conditions. The vehicle comes with heating elements such as heated grips and seat covers made of wool. It can be equipped with winter tires to give it better traction and be used year-round. Its large battery takes 9 to 10 hours to charge and has a range of 43 to 68 miles.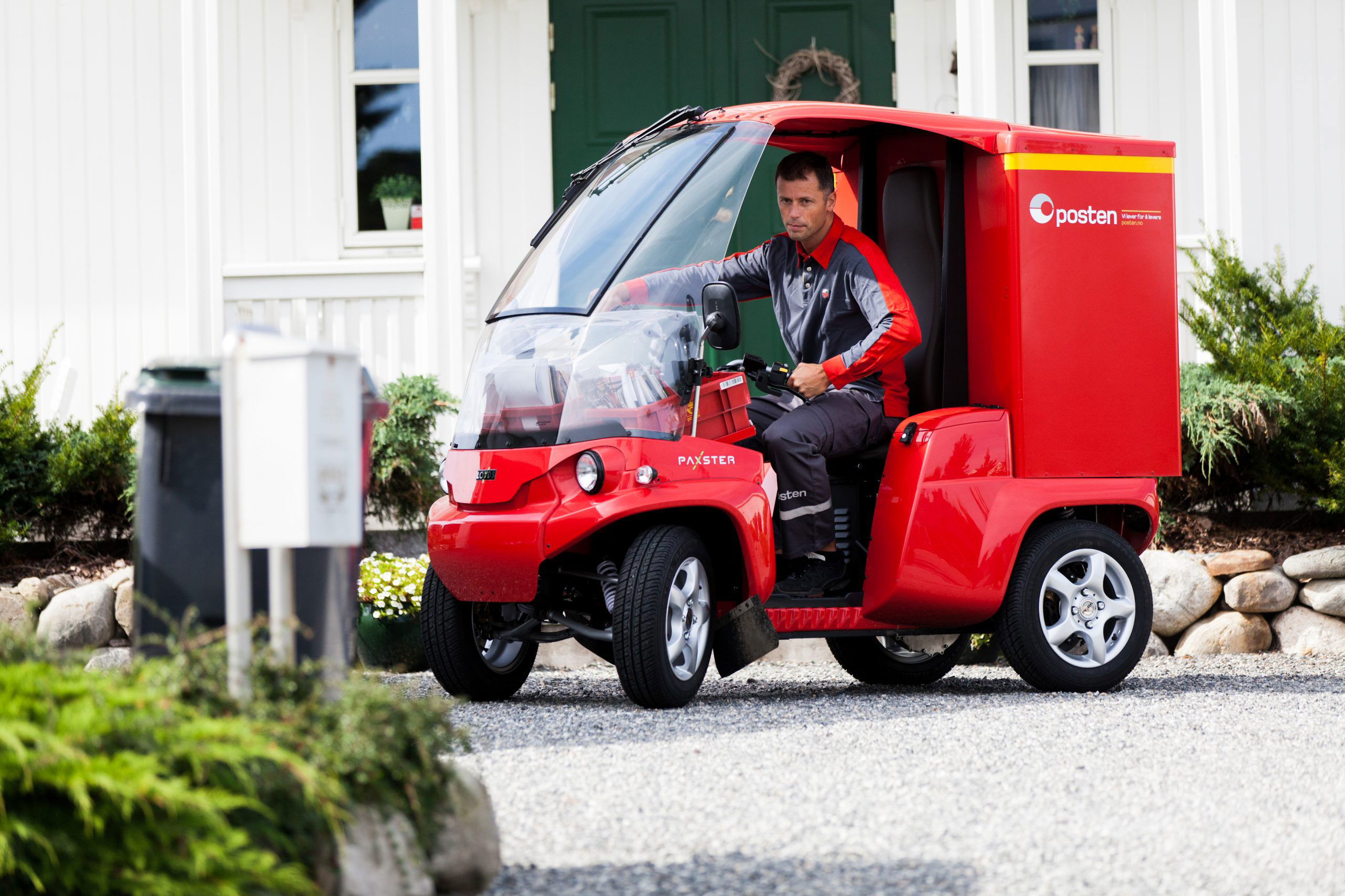 There are currently two models: Delivery 1000L and Cargo 1250L. The Paxster XL will be launched in the second half of 2022. Vehicles are customizable and customers can choose to add heaters or coolers, cameras, and industry-adapted solutions. The food and beverage truck, for example, comes with two sections, one that is refrigerated and one that is heated to ensure that the quality of the product stays fresh.
Paxster also sells used vehicles but transforms and rejuvenates them. 95% of the materials that are used are recyclable. The vehicle's small size helps it consume less energy, and makes it easier to park and drive through traffic in urban areas.