KLC Virtual Restaurants: the Cloud Kitchen that wants to do it all…
KLC Virtual Restaurants is currently the largest virtual restaurant group in the GCC. Today, KLC hosts over 50 brands, all home-grown by KLC's in-house design team in Kuwait. The virtual restaurant company's first-mover advantage has helped it gain a stronghold in its home market of Kuwait, and believes it has both the experience and the entrepreneurial spirit to become the regional champion. KLC's origin story is one born out of "necessity" as Mubarak Jaffar, Founder and CEO puts it. "Our family had a restaurant business in 2009 that was, quite simply, struggling. We needed to pivot in order for the business to survive, and the virtual brand restaurant concept was born at a time where very few comparable business models existed in the world." KLC began as a single-brand virtual restaurant company designing meals specifically for the 'food for delivery' market segment, in the early years of the delivery market. In 2016, KLC changed tact and became a multi-brand virtual kitchen – with a mission to become the largest virtual restaurant company in the GCC.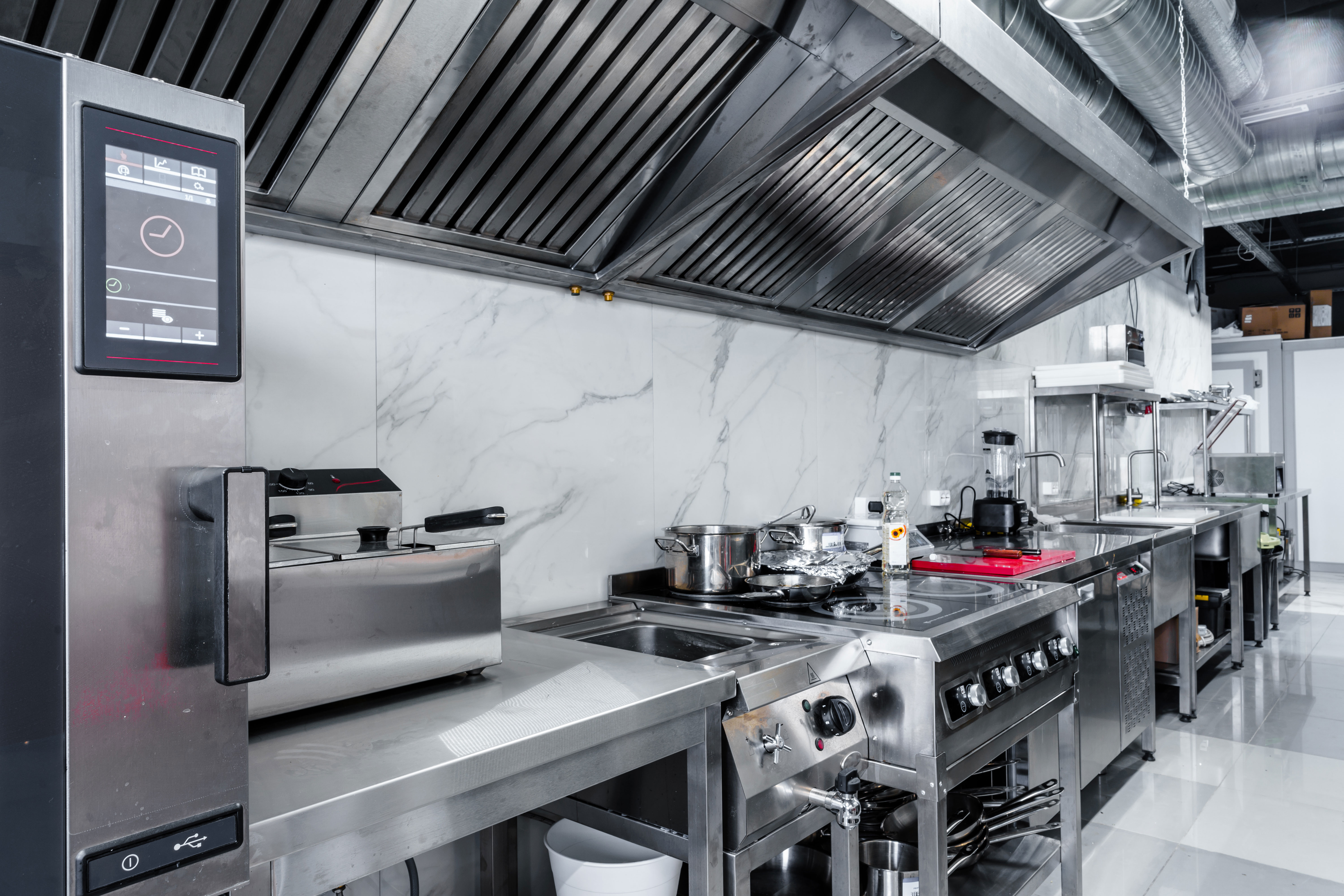 KLC's business model is known as the fully-stacked multi-brand cloud kitchen model. It's a powerful and demanding model, as it takes on all of the operations of running such a business in-house, from sourcing ingredients, to making the food, and finally delivering the various meals to customers' doors. KLC uses a hybrid model, using both their own 100 strong delivery car fleet, and that of aggregators like Talabat. When asked why KLC partners with aggregators when they already have their own fleet, Jaffar explained, "if you want to succeed in the delivery business, you really can't cut out the aggregators. It would be like trying to start a shop that cut-out malls and high-traffic shopping destinations. In the end, you would only be limiting yourself. We believe in viewing aggregators as partners, and we focus on building these relationships to aid in the growth of the business". Today, aggregators fulfil 70% of KLC's deliveries, while the remaining 30% is fulfilled by their own fleet. "It's been an advantage to have our own fleet of cars, as some aggregators tend to mostly invest in motorcycles – and recent regulations have limited movement of motorcycles in some neighbourhoods of Kuwait."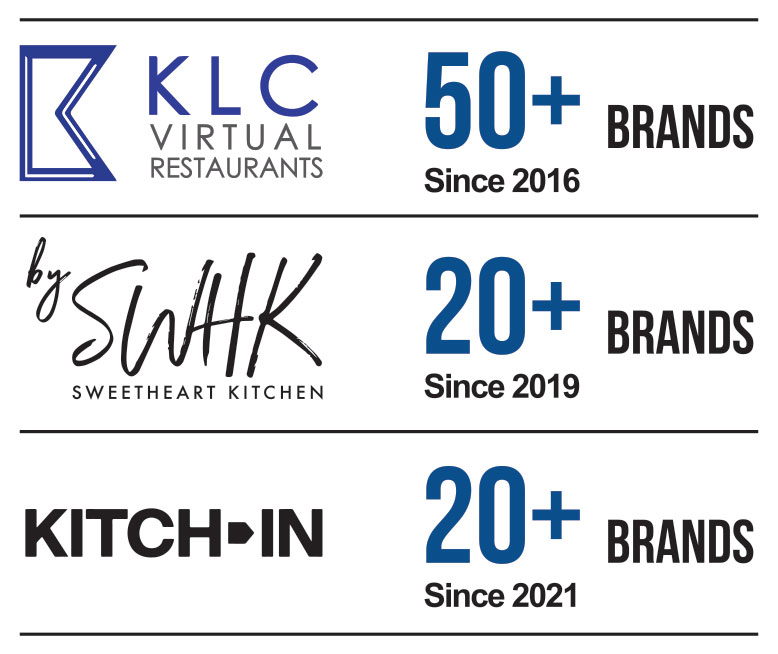 KLC is adamant that they don't become franchisees of outside brands, though they have been asked by prominent international brands many times. They insist on being the masterminds behind each new virtual restaurant concept, carefully assessing what's available in the market, and addressing the gaps in consumer demands, one neighbourhood at a time – and developing menus that are developed to fill those gaps in the market. When KLC's Business Intelligence and Research (BIR) team uncovers gaps in the market for Mexican food or Breakfast foods, for example – designers in the KLC Studio quickly set-out to become the first to deliver these foods in the market. Meeting customer demands while simultaneously ensuring lean operations is a balancing act for these multi-brand cloud kitchens. On one hand, you get economies of scale with more brands and meals being prepared in each kitchen site; giving the company an opportunity to order raw materials and ingredients in bulk, which in turn helps to drive down costs across all of its brands. On the other hand, the food concepts that are in "high-demand" are often cuisines that don't yet exist in the market, and many of these cuisines require specialty ingredients that can be expensive, especially in smaller quantities as a brand builds its customer base. This is a problem faced and addressed regularly by KLC, especially as it intends to have at least one virtual restaurant brand for every type of cuisine under its portfolio. "Though we are targeting to grow more brands in our portfolio, at the end of the day it isn't about the number of brands, but the attention to the quality of the food and customer experience that delivers sustainable growth," says Jaffar.
The 5 years that Jaffar spent at the largest food delivery player in the region, Talabat, after his family acquired it in 2010 has given him an inside-look at understanding the downstream food-delivery business. It wasn't long after Talabat was sold to Rocket Internet in 2015 for $170 million USD that Jaffar completely restructured KLC's business model to go from a single cloud kitchen restaurant model to a fully integrated multi-brand model. We ask him about this and he responded, "Talabat showed us that technological trends influence customers; Talabat helped pioneer the online ordering trend in the MENA region. We could see a clear shift in customers' attention towards food delivery in 2016-2018 and it became hard to find a restaurant that wasn't on Talabat for delivery services. This was the driving factor in our choice to transition to focus on the multi-brand virtual restaurant model.  
KLC has grown relatively quickly in Kuwait, growing from 1 brand to 50 virtual cuisine concepts across 18 kitchen sites in 5 years without any outside funding. For a multi-brand virtual restaurant that creates and owns all of its brands – versus sourcing concepts and importing menus from outside – that's fast. As a first-mover in the virtual restaurant space in the region, KLC has been able to carve out a comfortable lead, but newcomers are popping up across the region seemingly daily, and growing at a feverish pace. KLC began its expansion into the UAE in 2020, in partnership with Kitopi, the region's first cloud kitchen unicorn, which offers Kitchen-as-a-Service (KaaS) and currently provides this service to over 200 F&B brands across the region. Today, 25 out of 50 of KLC's restaurant brands are being created and dispensed from 3 Kitopi kitchens across the UAE, and KLC says expansion across the Emirates continues. The Virtual Restaurant company plans to launch all 50+ of their restaurant brands in the UAE within the next twelve months. "When players like Kitopi came onto the scene, it was very beneficial 
to us, because they helped to educate the market about cloud kitchens and virtual restaurants," mentioned Jaffar, "before then, I don't think many people understood what KLC was doing."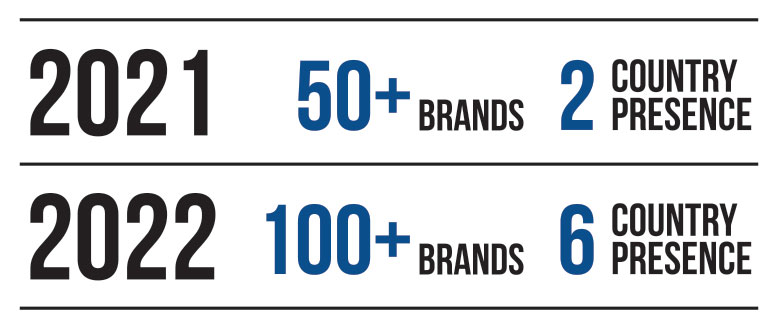 The aggressive entry into the UAE is understandable, as the virtual restaurant market continues to become a saturated and extremely competitive battleground. Entry into the UAE was timely, just as COVID19 hit the region; but unlike Kuwait, the UAE considered food delivery an "essential service" and ensured they kept operating throughout COVID lockdowns and curfews. Kuwait, on the other hand, was another story. KLC shut down operations for 3 weeks straight for the first time since starting operations during lockdowns in Kuwait in 2020. More recently, in March 2021, Kuwait stopped all deliveries for around 45 days after a nightly curfew was implemented. All of this, and more, has led to Kuwait now facing a major labour crisis; as many people were forced to leave the country during 2020 when delivery companies were forced to halt operations, labor supply dried up. Now that operations are ramping up – there are no drivers or chefs to be hired, and harder still in these "pandemic times" to bring labour from abroad – making scaling the business a challenge in Kuwait today. In contrast, KLC has been consistently growing month to month in the UAE at a stable and sustainable pace. Despite all of these challenges faced during the pandemic, Jaffar says, "2021 is the best year for the company to date across every metric – in terms of revenue, number of orders processed, and in terms of profitability."
Today, KLC operates its 18 kitchens in Kuwait, and operates out of 3 Kitopi kitchens in the UAE. The company has over 100,000 monthly orders punched in across their locations in Kuwait and the UAE, and is currently achieving one of the highest average basket sizes in the industry worldwide, at over $20 USD per order. KLC plans on having all food cuisine types covered by the end of this year, and plans to double the number of brands under their umbrella by the end of 2022 to have over 100 restaurant brands in their name. KLC's geographic expansion ambitions include further expansion into the United Arab Emirates, followed by a concerted effort to enter Saudi Arabia, Qatar, and Bahrain – and to complete GCC-wide coverage by the end of 2022. 
Perhaps most interesting of all, is KLC's plans to further integrate its operations downstream, by launching their own food-ordering and delivery app, called "One Eatery". One Eatery will host all of KLC's virtual restaurants in one place, expected to total over 100 brands by the end of 2022, and provide one seamless food ordering, payment and delivery solution for KLC's loyal customers. When asked what strategic advantage this app will bring to Consumers, and to KLC, Jaffar replied, "It's about having a direct channel to your customers. We plan on continuing to work with our aggregator partners, but as many of our customers, especially in Kuwait, become increasingly loyal to multiple KLC brands and menus, we can offer them advantages on our own platform, that we can't offer on that of an aggregator platform". By rolling out "One Eatery" out across the GCC, KLC targets to have 20,000 daily orders across the region by the end of 2023 across all platforms. Jaffar continues, "One Eatery will allow customers to order from multiple brands, rather than make a separate order each time. The purpose of the app is to create a one-stop-shop experience customized to the preferences of our loyal customers."