Arab app VUZ among the first entertainment immersive apps available on newly launched Apple Vision Pro headset
VUZ (360VUZ), the leading VR-enabled immersive social and video mobile app based in Los Angeles and Dubai, has announced its collaboration with Apple to be featured as one of the first apps available on the recently launched Vision Pro headset, as mentioned in the company's LinkedIn post.
"Dreams do become a reality! 🙌
Excited about Apple and VUZ and for VUZ to be one of the 1st Entertainment Immersive Apps on Apple Vision Pro. Very honored that VUZ was invited to Apple Headquarters to meet the partnership and development teams for amazing potential. Apple today unveiled Apple Vision Pro, a revolutionary spatial headset."
— posted by VUZ, June 5th, 2023 - www.linkedin.com/posts/360vuz_apple-x-vuz-vision-pro-xr-ar-vr-activity-7071725271040614400-59Xw
Founded in 2017 by UAE-based entrepreneur Khaled Zaatarah, among VUZ's investors are Dubai Future District Fund (DFDF), Vision Ventures, IMPACT46, 500 Global, KBW Ventures, and HALA Ventures.
Related: Dubai Future District Fund: An Evergreen Fund Anchored with AED 1 Billion, and Even Greater Ambitions Ahead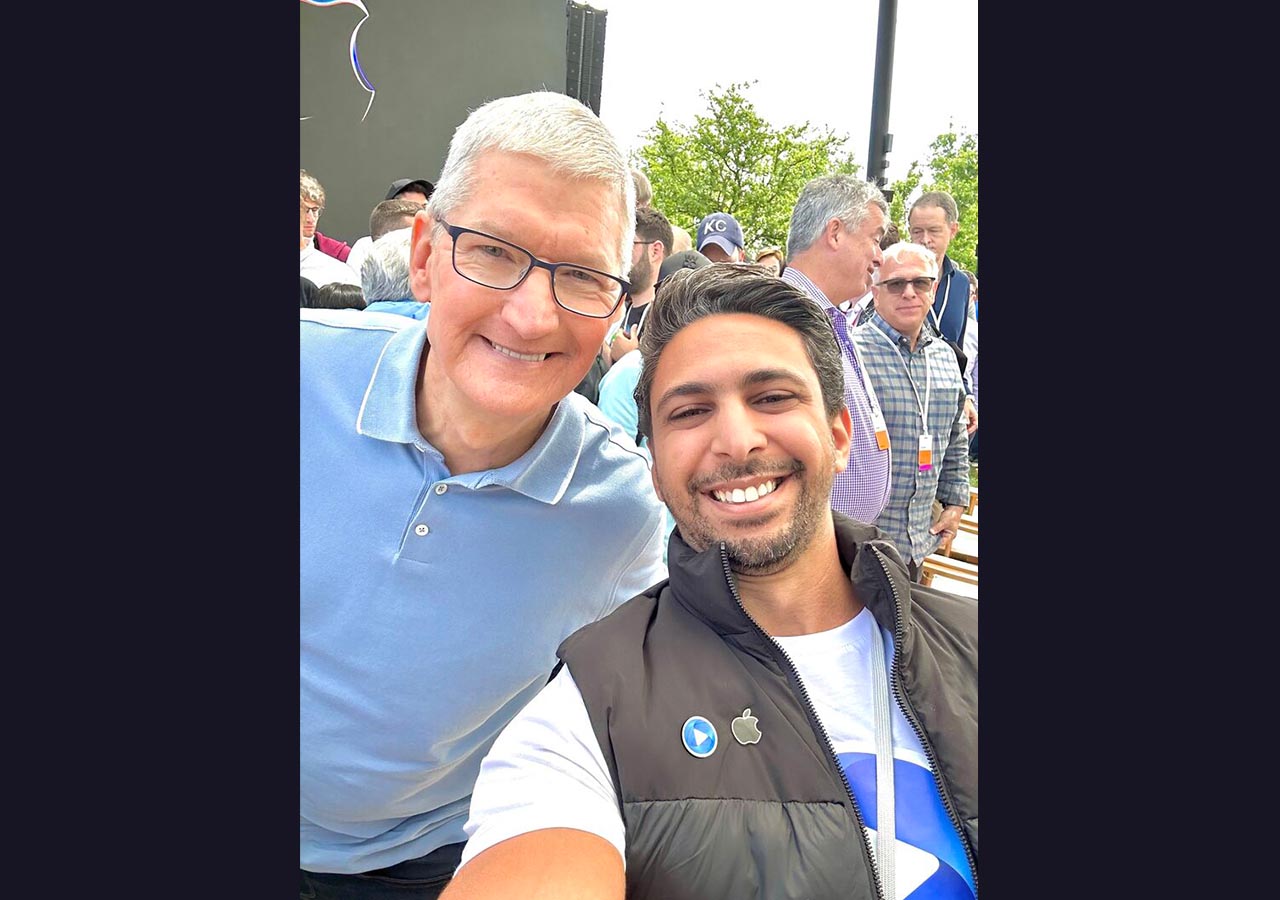 Photo: UAE-based entrepreneur and founder of VUZ, Khaled Zaatarah, takes a selfie with Apple CEO Tim Cook at WWDC23 on Monday. Source: VUZ's LinkedIn.
---
Related: Envisioning the Future of MENA Startups: Vision Ventures' Investment Approach