Kitopi, Dubai's Latest Foodtech Unicorn
As Dubai's resident 'Kitchen Utopia,' Kitopi is turning heads in the MENA F&B industry with its double entendre name standing for 'Kitchen', 'Operation', and 'Innovation'. And rightfully so; it's attracted major investment from global venture capitalists like SoftBank Vision Fund, Lumia Capital, Rise Capital, Endeavor Catalyst, Venture Souq and Global Ventures.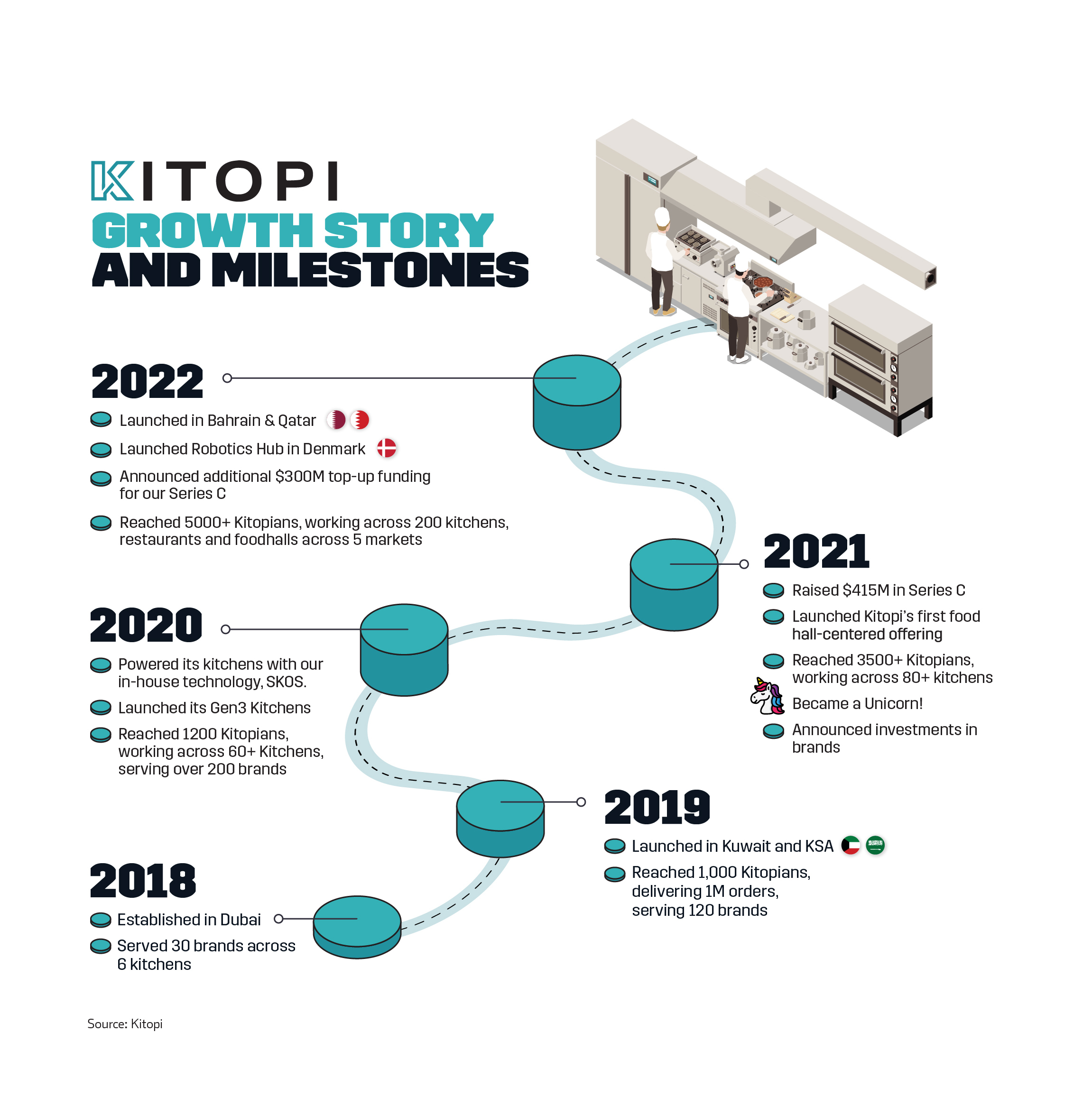 Kitopi was founded in 2018 by business strategist and social entrepreneur, Mohamad Ballout, along with several of his close friends Andres Arenas, Bader Ataya, and Saman Darkan. The idea for Kitopi first came to Mohamad a few years back when he was between projects. Mohamad had just exited BMB, one of the largest confectionary businesses in the Middle East, which he also co-founded. Mohamad was interested becoming an investor working closely with entrepreneurs in several ventures, mostly related to the F&B industry. "Speaking to (restaurant owners), I realized that the majority of them had a similar issue – scaling. Increasing their delivery reach meant opening up new outlets, and traditional brick-and-mortar outlets were so expensive. I started to ask myself if perhaps there was a solution through which they could achieve growth more efficiently?"
Co-founder and CTO, Saman Darkan, had experience in digital transformation and a few startups of his own; after talking through several different options with Mohamad they finally landed on the idea of cloud kitchens. At the time, cloud kitchens existed primarily in a real estate model, rented out as shared kitchen spaces. "But we were interested in solving the end-to-end process for restaurants, through what we called a 'managed cloud kitchen platform,'" says Mohamad.
After connecting with and bringing aboard Chief Growth Officer, Bader Ataya, as well as then Chief Product Officer, Andres Arenas, Kitopi launched with a mission to "Satisfy the world's appetite". Kitopi's main purpose was to partner with restaurants and F&B brands to help them expand their delivery reach and scale across borders, taking care of the entire end-to-end operations from sourcing ingredients to delivering food. Launching in Dubai was an easy, strategic decision to make considering its growing startup ecosystem and culture. "Securing the right talent was important to us and, as we all know, Dubai is home to a multinational, diverse, and young workforce. Our geographical location also made hiring or relocating the best talent from abroad easier and more attractive." Dubai has also made meaningful strides in becoming an easy-tooperate in, entrepreneurial hub. Dubai has streamlined government services, moving the vast majority online, enhancing incentives for local businesses in the last few years. The country has also introduced a diverse line of work and residency visas that has helped to alleviate barriers for many businesses that are just starting off.
Kitopi was launched in January 2018 as a "managed cloud kitchen platform" - partnering with restaurants and F&B brands, to help them expand their delivery reach and scale across borders, taking care of the entire endto-end operations from sourcing the ingredients, to delivering the food. "There was no blueprint that previously existed; our plan was to focus on hiring and training the best people and building our own cloud kitchen proprietary in-house tech - which we call SKOS (Smart Kitchen Operating System)." This technology predicts customer behaviour so that the Kitopi team can focus on providing exceptional customer experience and prioritize quality.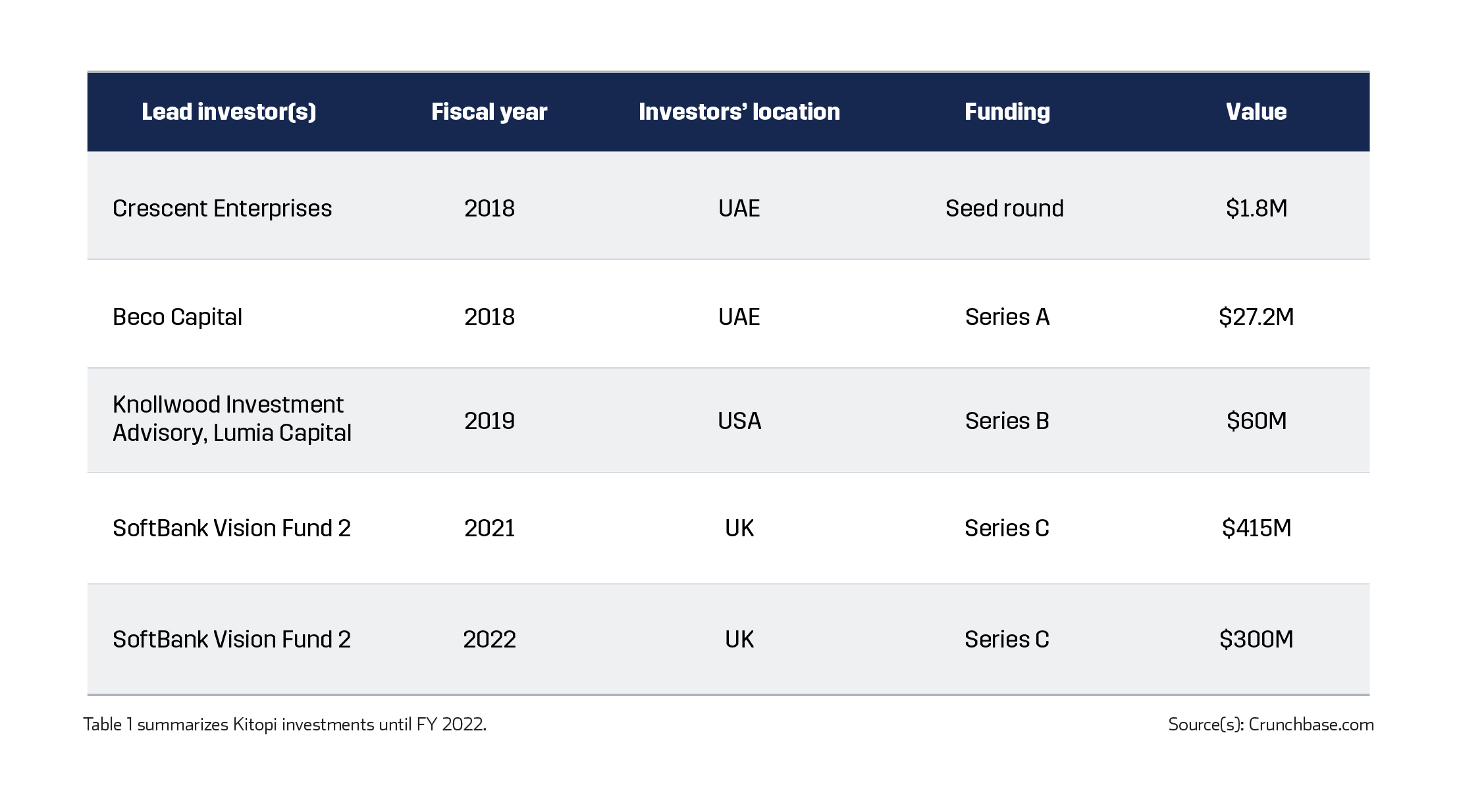 The start-up raised roughly US$ 89 million through seed and series A/B round funding in 2018 and 2019, followed by USD $415 million in its series C funding, marking SoftBank Vision's first investment in a Middle Eastern company. Thanks to SoftBank's exceptional venture, Kitopi had reached unicorn status within 3 years of its launch as the 3rd and fastest growing unicorn of the Middle East. The cloud kitchen raised an additional USD $300 million in April 2022 and has now expanded into 200+ locations across UAE, KSA, Kuwait, Bahrain, and Qatar with plans to globalize into the UK and USA in the near future.
Like most businesses in 2020, Kitopi, too, saw a minor blip in sales during the pandemic because people were hesitant to order food via delivery, due to fear of spread of covid-19. To adapt to the pandemic and help communities who had to wait days for groceries due to the demand, Kitopi temporarily launched Shop Kitopi, an online grocery store that taps into its existing supply chain to deliver food items all over Dubai, in under 60 minutes.
Kitopi has recently capitalized on their mission to appeal to their customers' culinary palettes as well as their ethical concerns, ensuring that good food and hospitality does not come at the expense of 'going-green'. Kitopi announced its sustainability mission on Earth Day last year with industrial technology that detects food waste and eliminates it as they hope to reduce food waste to 0% across all of its kitchens by 2023. Earlier this year, they also opened up a Robotics Hub in Denmark which will play a major role in achieving this. "We're constantly exploring ways in which we can continue building technology to find new and improved ways of simplifying operations." Says Saman, "which will allow for our people to do what they do best – which is make delicious food!" Kitopi sees several more tech advancements on the horizon as they move forward with their ambitious plans for expansion within global markets while delivering exceptional customer experiences.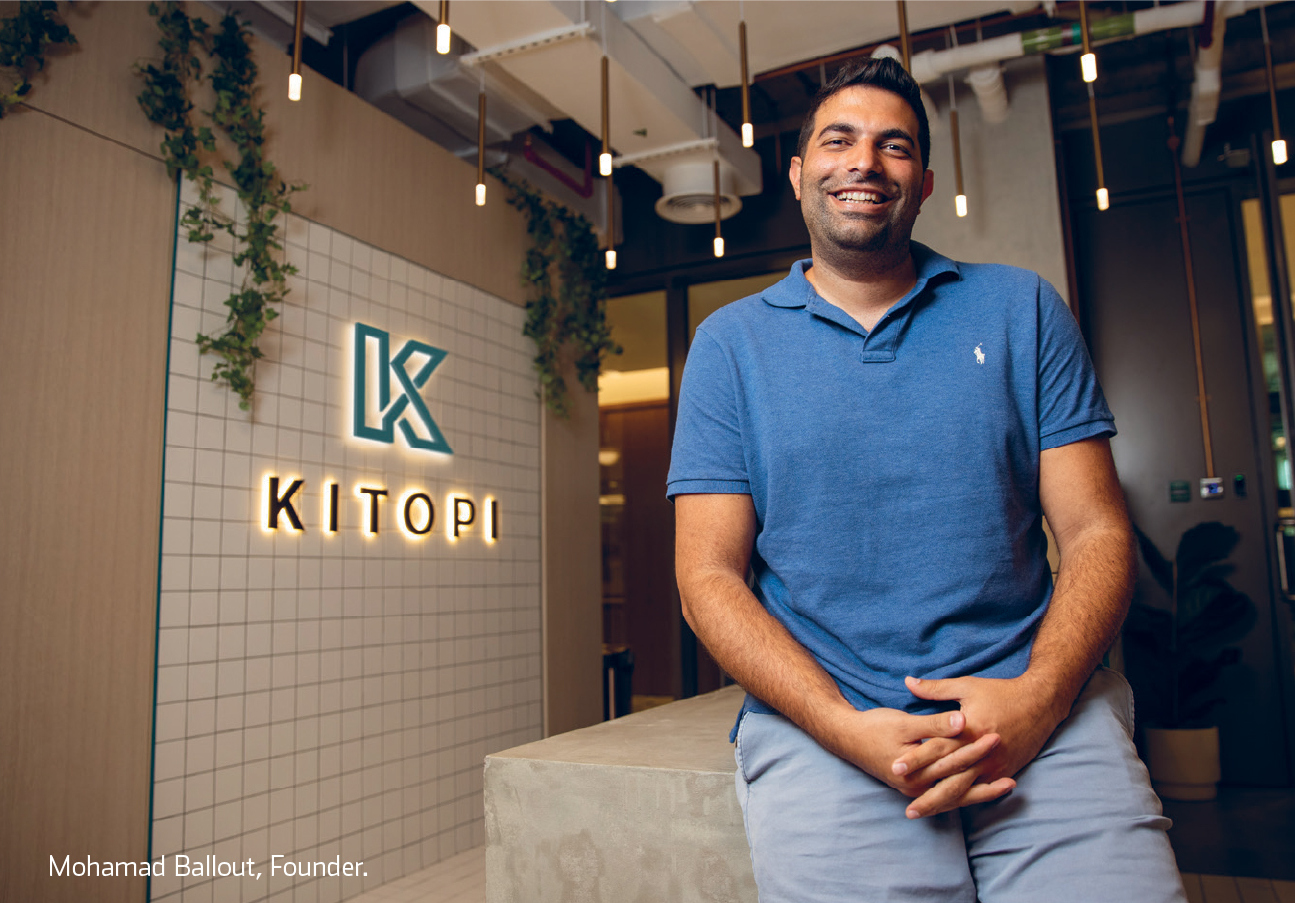 Learn more about Dubai's Expanding Digital Startup Ecosystem in our latest special report here.