In 2015, Wallbox's Eduard Castaneda and Enric Asuncion shared a vision of propelling the EV revolution forward
Enric, now the CEO of Wallbox, had been the Programme Director of Charging Facilities at Tesla Motors in Europe, based out of Amsterdam; and this is where he realized that existing charging options in Europe quite simply did not meet users' needs.
Wallbox was created with the vision to design the best possible EV charging solutions in Europe, to aid in the accelerated uptake and adoption of Electric Vehicles. They designed their first charger, the Commander, and launched Wallbox from a warehouse outside of Barcelona, Spain. Since then, Wallbox has expanded beyond residential charging, and is now a leader in energy management solutions. Wallbox's smart EV charging solutions help EV owners improve how and when their EVs are charged, and improve how energy is managed, used and stored.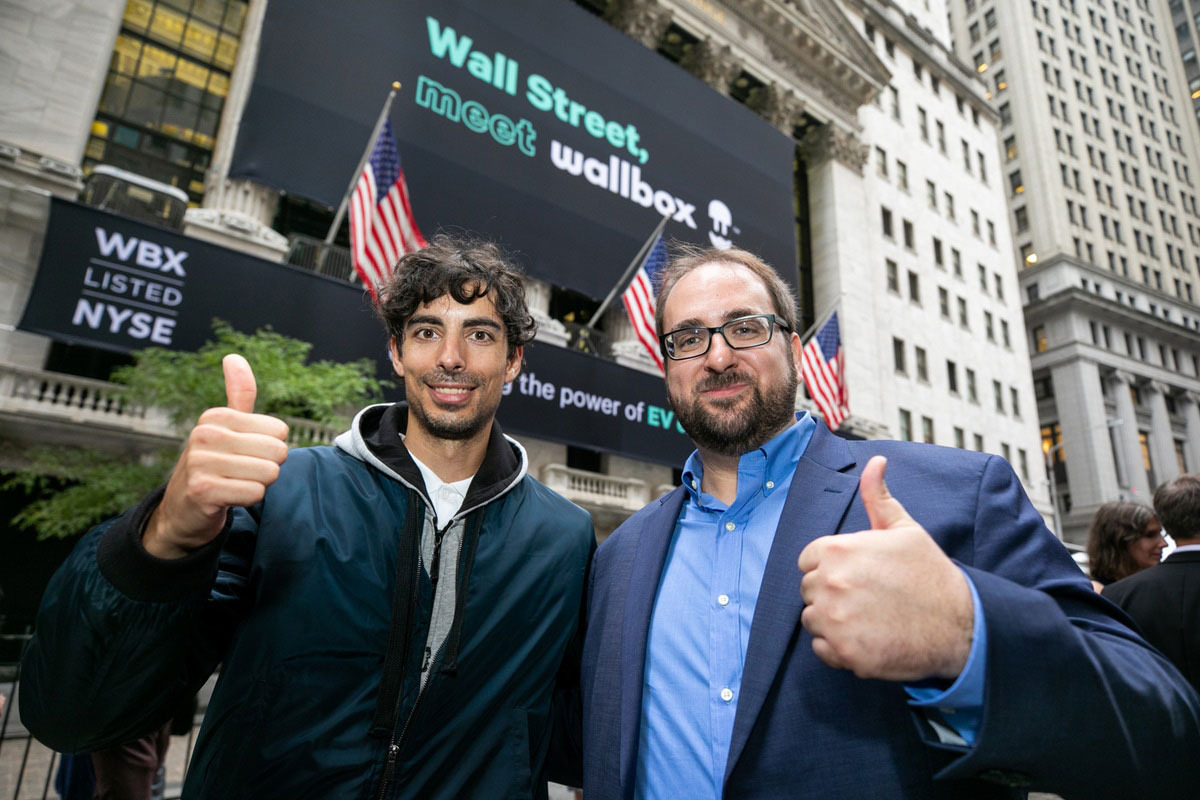 Fast forward six years later, and Wallbox is valued at US$1.5 billion, and has grown to over 700 team members and 9 offices, selling to over 80 countries worldwide. Since its launch, it has sold more than 100,000 units and manufactures six powerful chargers: Pulsar, Pulsar Plus, Quasar, Copper SB, Commander 2, and Supernova. Some of them include features like gesture and face recognition, power sharing, scheduling, and RFID card compatibility. Wallbox CEO Enric believes that the adoption of EVs and the production and consumption of renewable energy are two trends that will merge in the coming years, leading to a shift in the way that energy is generated and stored around the world.
Perhaps that is why Wallbox is committed to the development of new technologies and allocates 50% of its costs to research and development. It aims to tackle barriers faced by the energy sector worldwide and has two laboratories in Barcelona and the United States. Its 100 engineers enable the production of 200,000 chargers annually. Apart from manufacturing hardware, Wallbox also has the myWallbox platform that connects charge point users and providers and allows users to regulate energy on a seamless mobile application, without an active internet connection. This has been an important advancement and solution in the European market especially, where many individuals and EV owners live in multi-storey buildings with basement parking – where internet access is largely not available. In addition to this, Wallbox's EV charging solution for multi-unit parking has done well, as installation comes with no long-term contracts, monthly fees or complicated billing and reimbursement schemes. Apartment complexes have been able to install the solution where many different EV users can unlock and utilize the charging unit with direct billing going to each individual user. This is likely one of the key reasons Wallbox has been so successful – as many EV manufacturers have not had time to invest in EV charging solutions for apartment dwellers.
Thus, it comes as no surprise that some EV automotive OEMs have begun to partner with Wallbox to provide charging hardware for their customers. In 2022, Wallbox partnered with Nissan to deliver Nissan electric vehicle owners with a seamless one-stop shop solution for their home charging needs. Starting in July 2022, Nissan EV owners in the USA will be able to purchase Wallbox's Pulsar Plus level 2 home charger and schedule installation through the NissanUSA.com website – streamlining the installation process for Nissan Leaf and Ariya cross-over owners.
Wallbox also plans to add public charging to its portfolio. In 2020, it acquired Electromaps, an application to find public charging stations. Generally speaking, Enric has said the company is interested in continuing acquisitions, as Wallbox's growth targets requires them to double their workforce in the first 2 years. He's said that it can often be easier to buy companies with teams of talented engineers than to hire organically.
In mid 2021, Wallbox closed a SPAC with Kensington Capital, which raised just over $330 million USD to help finance and fully fund Wallbox's business plan for the following four years. Wallbox subsequently IPO'd on the NYSE in October 2021. Wallbox aims to become free cashflow positive by 2025 with an expected $1 billion USD revenue target in the same year. In 2021, Wallbox more than tripled its 2020 revenues from US$24 million to $79 million. Today, Wallbox has sold more than 100,000 EV charging units and connected more than 150,000 public charging stations to its network.
The company believes that bi-directional EV charging is opening up energy management opportunities for EV owners, and sees Wallbox becoming an all-in-one provider of renewable energy solutions with the charger at the center. In 2021, Wallbox partnered with SunPower to help meet growing demand for integrated EV infrastructure into solar-powered homes. With nearly 40% of EV drivers also having solar power set-ups at home, the strong consumer overlap seems to have made the partnership a no-brainer. Undoubtedly, this will be future direction for Wallbox, as they seek to bring more renewable energy into their EV charging products and energy management solutions.