The Kingdom's Thirst for Sport & Entertaiment
The focus on sports and entertainment are critical pillars for the Kingdom of Saudi Arabia, as these industries not only create a vibrant and attractive society to live and play in, but also contribute real economic opportunities. 
The Saudi population are also hungry for sports and entertainment, as an estimated $22 billion USD is spent by Saudis on tourism and entertainment outside the Kingdom every year. Both the development of the Saudi Sports Economy and the Saudi Entertainment Economy are largely greenfield investments for the Kingdom, 
with massive opportunities for economic growth. This comes in the form of new jobs for Saudi youth, as well as an attempt to retain some of those tourism dollars spent by Saudis outside the Kingdom, and instead contribute towards the country's 
non-oil GDP growth.
The Entertainment Economy 
Entertainment is a heavy hitting industry around the world, typically contributing to somewhere between 2% and 3% of global GDP. When we think of an "Entertainment Economy", we think of all the music festivals, concerts, film festivals, Cirque de Soleil and other live events, cinemas or VR gaming and arcade rooms, comedy festivals, rollercoasters and amusement parks, karaoke bars, water parks, and similar activities you might see around the world. 
Countries like the USA, China, Japan and the United Kingdom lead in entertainment spending, with the average entertainment market size across all global economies being $41 billion. Should Saudi Arabia be able to achieve American-sized entertainment spending per capita at >$2000 per capita per year, Saudi could create an annual entertainment market worth over $70 billion USD in a short period of time. And it seems, the Saudi government is invested in this strategy – considering the development of the entertainment economy as a critical piece to attracting more domestic and foreign tourism. Just a quick scan over the giga and mega projects announced in the Kingdom in the past five years alone will show a great focus on developing entertainment facilities and venues, as well as various sports complexes. The General Entertainment Authority was established in 2016 to regulate and develop the sector and has since implemented a number of initiatives to support its growth, along with the Public Investment Fund, which has spearheaded this change by investing in key entertainment-led projects.
Upcoming giga projects, which include entertainment components, are expected to be completed in various phases until 2030. Qiddiya Entertainment City, which has been described as the Kingdom's "capital of entertainment, sports, and the arts", is one of the key entertainment-led developments. The mega project broke ground in 2018, and its first phase is expected to be completed by 2023, the year in which the world's largest "Six Flags" theme park will open its doors in Qiddiya. The theme park will cover 334 km2 which is about three times larger than Disney World Florida. Additionally, Qiddiya will be home to additional experiences and attractions, such as a world-class water park, a motorsports speed park, and a championship golf course. The entertainment city expects to welcome 17 million visitors annually by 2030 and contribute SAR 17 billion (approximately $4.5 billion USD) to Saudi's GDP. Venues to host entertainment events continues to grow. Between 2017 and 2020, the number of entertainment venues in the Kingdom has leapt from 154 to 227.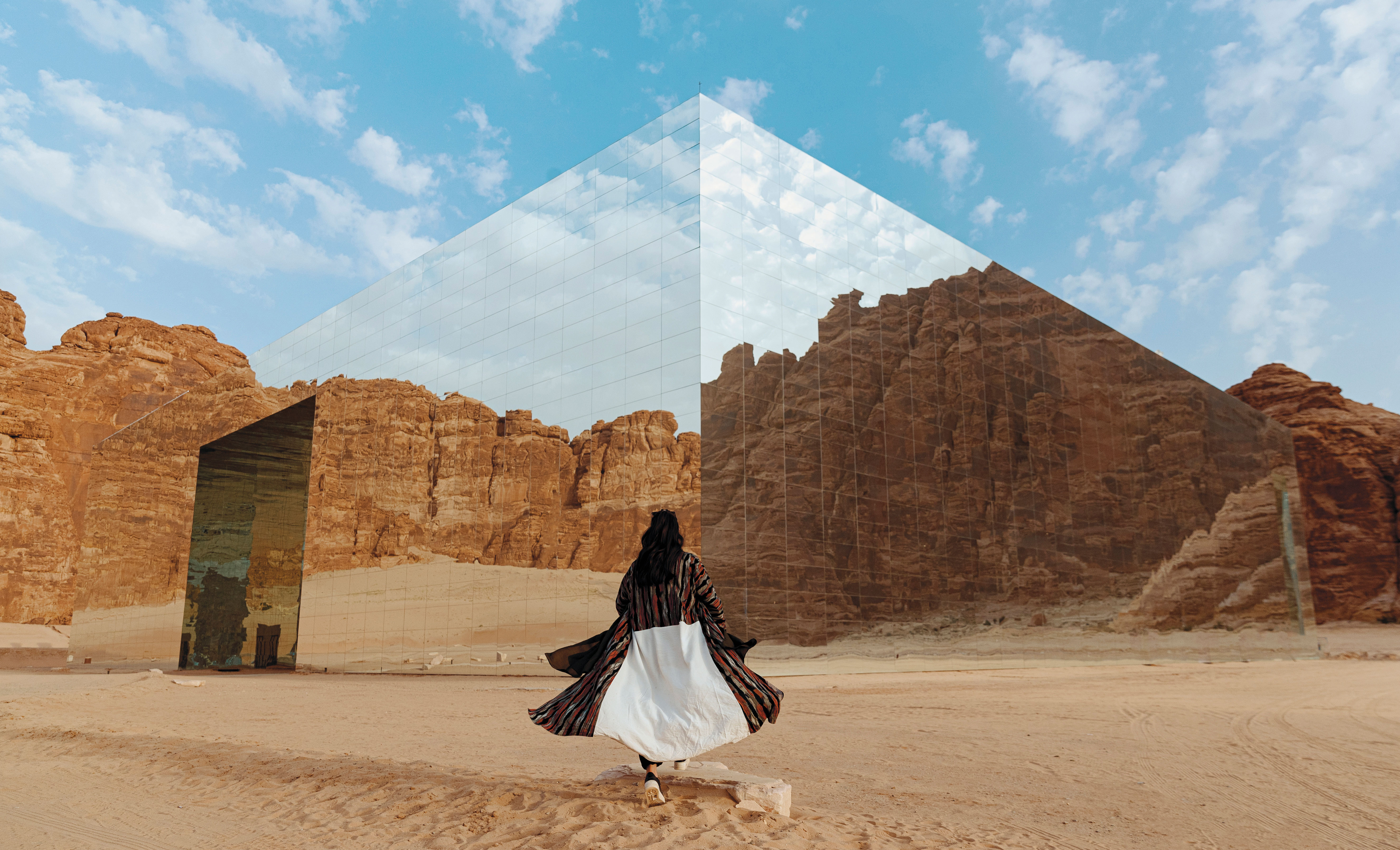 TV & Film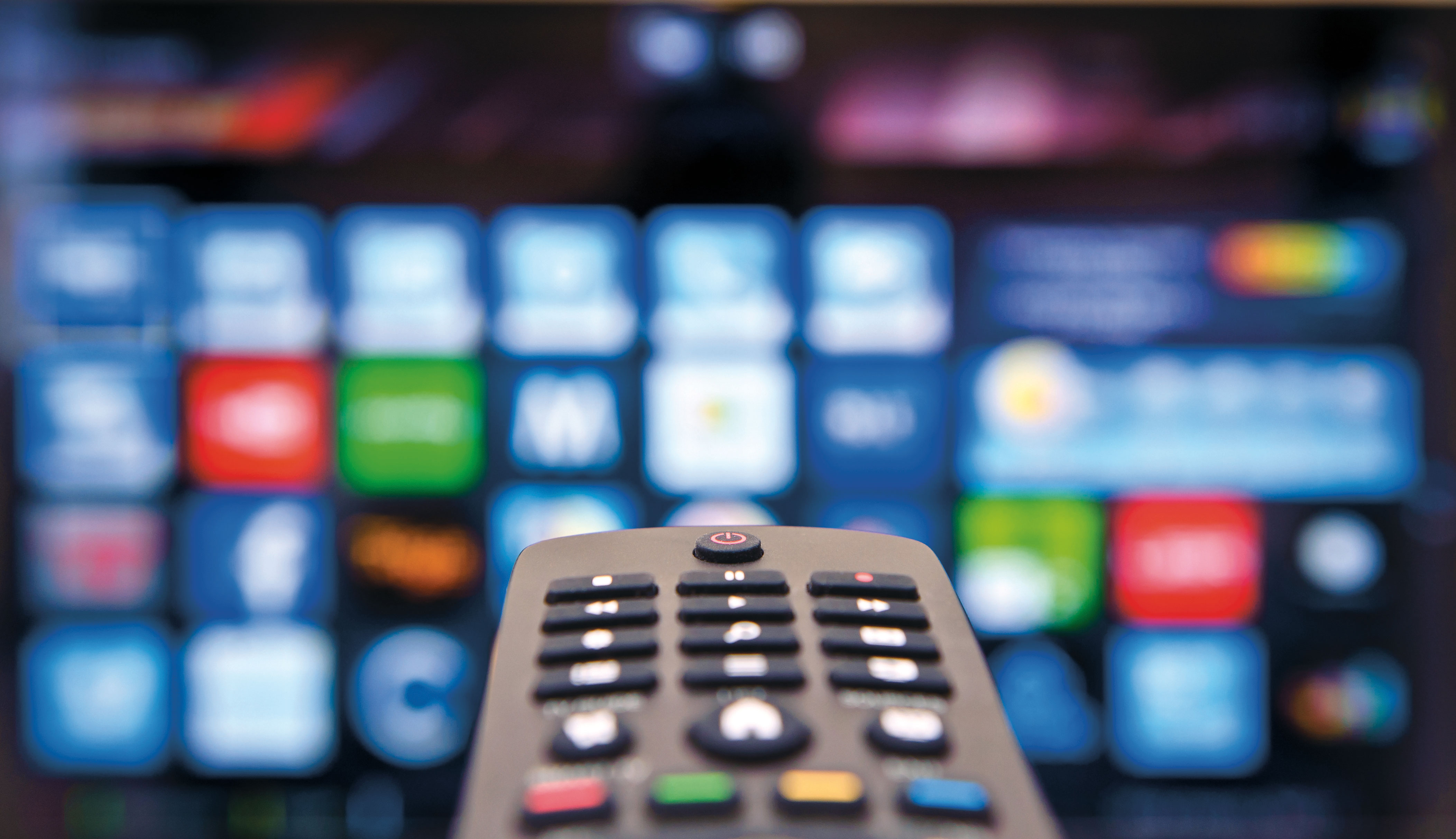 Separate to the giga and mega tourism development projects announced, the Kingdom has also recently announced $64 billion USD of investments in the Saudi TV & film industry. The plan is to use these funds to finance and attract film and TV projects to the Kingdom, such as Hollywood films and creating localized content for Netflix, and launch initiatives such as the Red Sea International Film Festival in Jeddah. 
This is not only an immense investment, but also a significant turnaround effort by the Kingdom, especially when we stop to think about the fact that there had been a 35-year old ban on cinemas and movie theatres in the Kingdom, that only lifted in 2017. The first movie theatre, in over 3 decades, was opened to the Saudi public on April 2018 in Riyadh. The industry has witnessed an increase in international operators in the Kingdom such as AMC Cinemas, as well as Muvi Cinemas, the first home-grown chain, which now leads in terms of screen count in the Kingdom. 

Today, just 4 years after the cinema ban has lifted, there are over 430 screens in the Kingdom, and more than 2000 additional screens expected by 2030. Beyond cinemas popping up across Saudi Arabia, there are Hollywood Films also being shot in the Kingdom, and an International Film Festival being organized that took place in December 2021 with over 138 titles from 67 countries.
In 2019, the General Entertainment Authority launched the Al Hosn Takeshi's Castle show, a 13-episode comedic series, produced by Banader Gulf Media. It is the Arab version of the popular Japanese game show, where players try to overcome obstacles to storm the castle and defeat Count Takeshi. The series will showcase Arab architecture and cover 300,000 square meters of space. The show was endorsed by HRH Crown Prince Mohammed Bin Salman in an effort to engage Saudi youth and support the entertainment industry. 25,000 people signed up in Riyadh in less than eight hours after the opening of registration.
Festivals & Experiences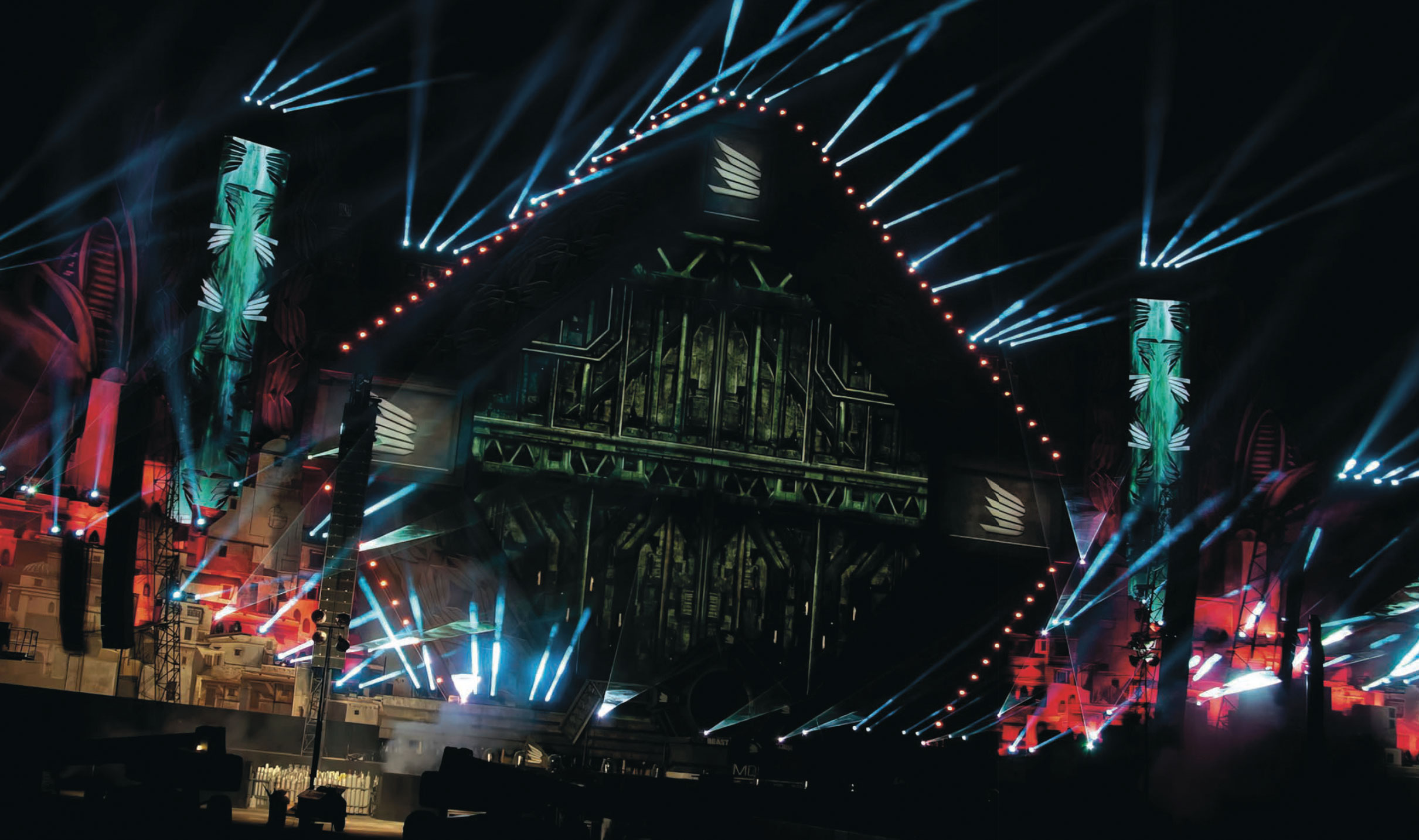 For an entertainment industry to be sustainable, Saudi Arabia must go beyond having world-class venues and inaugural film festivals; the Kingdom must create a consistent stream of experiences that entice tourists, both domestic and foreign, to come back over and over again. To that effect, the Ministry of Tourism and the General Entertainment Authority launched something called the 'Saudi Seasons' in 2019. 'Saudi Seasons' is an entertainment festival that consists of 11 seasons held in different Saudi regions and takes place throughout the entire year. The program had welcomed 30 million visitors and held more than 3,000 individual events by September 2019. Riyadh Season, a five-month festival which took place from October 2021 to March 2022, is one of the most popular of the seasons, attracting over 10 million visitors. It covered 5.4 million square meters across 14 entertainment zones, each with its own concerts, exhibitions, and art galleries. These zones, themed "Imagine More" include Riyadh Boulevard, Safari, Winter Wonderland, and a Combat Field.  The initiative is in line with Vision 2030's aim to increase the number of international and domestic tourists. More than a million international visitors, 1.6 million visitors from inside the Kingdom and more than 8 million visitors from within the city of Riyadh attended the city-wide festival. 
Music festivals are another exciting new element of the Saudi entertainment scene. This was another industry that was opened recently in the Kingdom. Since the legalization of public concerts in 2017, the four-day MDLBeast Soundstorm Festival has taken Saudi by storm. In December 2021, 732,000 people attended, making it one of the top 5 biggest music festivals in the world after Donauinselfest in Austria, Mawazine in Morocco, and Montreal International Jazz Festival in Canada. The number of attendees tops that of the world's largest electronic music festivals, making it the biggest worldwide. Over 150 EDM DJ's including Martin Garrix, Armin Van Buuren, and Steve Aoki performed at the festival, and local and regional artists such as Wael Kfoury and Nancy Ajram were given a platform to perform.
There are also more traditional entertainment initiatives set out by the General Entertainment Authority. Each year, Saudi Arabia invites Muslims from all over the world to participate in the largest Quran and Athan competitions each year; it's an opportunity for them to display their voices and to recite the Quran and raise the Athan. For foreigners who don't quite understand what this is, think of it as a talent show for imams and Muslims around the world  who have a beautiful ability to sing the "call to prayer" and other verses within the Quran. Prize money can be in excess of $1 million USD for the winners. In 2019, over 21,000 individuals from 162 countries applied to register in the competitions.
The King Abdul-Aziz Festival for Camels, which aims to preserve this heritage, is an annual cultural, economic, and entertainment festival backed and sponsored by the king and crown prince. It is the world's largest camel festival with more than 100,000 tourist visits daily. It takes place annually between December and January. Participants compete in 19 categories for overall prizes that exceed $66 million.  The sixth edition in 2021 was the first year that women were allowed to participate. Among 38 female contestants, 10 Saudi women jockeys qualified in the first round.

Developing the Entertainment Eco-System
An entire new industry does not develop overnight. Many stakeholders must communicate and collaborate together, and the use of technology can certainly help smooth the growing pains. The examples of such tech-enabled applications include the 'Enjoy Saudi' and the Furas Platforms. 'Enjoy Saudi' is a communication platform that displays a calendar of more than 50 entertainment activities in the Kingdom. It provides information about events, dates, location, tickets, and ratings. It covers events in Riyadh Season, entertainment centers and activities, festivals, and live shows at restaurants. Another platform that has been made part of these initiatives is the Furas or "Opportunities" platform, that offers and facilitates real estate site investment by entertainment projects and events organizers. Organizers can temporarily rent gardens, arenas, beaches, plots of land and facilities. The platform also aims at benefitting entrepreneurs and investors, and small and medium enterprises in the entertainment sector.
To support the talent development needs for the entertainment industry, Saudi Arabia's first entertainment academy was established by MINA Education and Development & Bunyan Development Ltd. In 2019. The Saudi Entertainment Academy, supported and operated by the GEA, trains and offers specialized courses and diplomas, and provides job opportunities in the entertainment sector. With the expansion of the entertainment industry, the academy plans to meet the large demand of skilled and qualified employees in the sector. The courses are accredited by the University of Côte D'azur and Paris Academy from France. The Academy offers diplomas in entertainment centers management, design and maintenance, crowd management, video games IT developer, and entertainment centers safety. 
It also provides short courses on welcome and event protocol activities, customer care, marketing and promotion, and conference and event organization.
Additionally, the Small and Medium Enterprises General Authority, Monsha'at, formed and launched the first entertainment business accelerator. It aims to support startups with high potential in the entertainment sector to raise quality standards and increase SMEs GDP contribution from 20% to 35%. Some of the services that it offers are market research, business model development, ensuring innovation according to Disney's methodology, and technological application in the sector. The Accelerator's revenue exceeds SR 1.6 million and 45% of the participants are women. It has funded 12 enterprises and has more than 65 employees and 68 workshops on its calendar. One of the startups it has invested in is Sobol, a company that provides jobs in the entertainment, tourism and food and beverages sector, and provides candidates with training courses. Another startup is Fiver Colors, which is specialized in television and film production and provides services such as photography, graphic design, and rental of professional equipment.
The Saudi entertainment sector is forecast to reach $1.17 billion USD in 2030 from just $23.8 million USD in 2020; the growth is both formidable and daunting. The speed at which Saudi Arabia is scaling its entertainment offerings seems to indicate pent up demand, driven primarily by Saudi's young population. From cinema launches to music festivals, fashion shows and theme parks – in just a handful of years, Vision 2030 has transformed life and leisure in the Kingdom, and there are 8 years left to go.