Meydan Free Zone And Noon Team Up To Support SME Growth in Dubai
Meydan Free Zone, a UAE-based business setup services provider, has inked a memorandum of understanding with Noon, a Saudi Arabia-headquartered digital marketplace, to support SMEs in the Emirate of Dubai.
Through this strategic partnership, Meydan Free Zone clients will receive a smooth onboarding experience onto Noon's seller portal called Noon Seller Lab where they will also be able to obtain essential customs codes from Dubai Customs, which is mandatory for companies involved in import and export activities in Dubai. They will also get an opportunity to tap into Noon's customer database, and they will also be given a Noon gift voucher as a token of appreciation for joining the platform, subject to meeting specific criteria.
On the other hand, Meydan Free Zone will offer Noon sellers its seller onboarding services through Meydan Marketplace, an e-commerce platform that connects buyers and sellers in the region. Plus, it will extend its beyond setup services to its trade licence holders, enabling them to open bank accounts with over 26 local and international banks with a guaranteed IBAN. Moreover, with permits issued by the free zone, businesses will be able to legally work with mainland companies and open offices on the mainland.
"Meydan Free Zone has always cultivated strategic alliances to provide a springboard for growth, innovation, and success for all who dare to dream big and grow from Dubai," said Hamed Ahli, Head of Free Zone, Meydan Free Zone. "Through this partnership, we aim to provide our clients with the best possible resources and support to establish and grow their businesses on a global scale."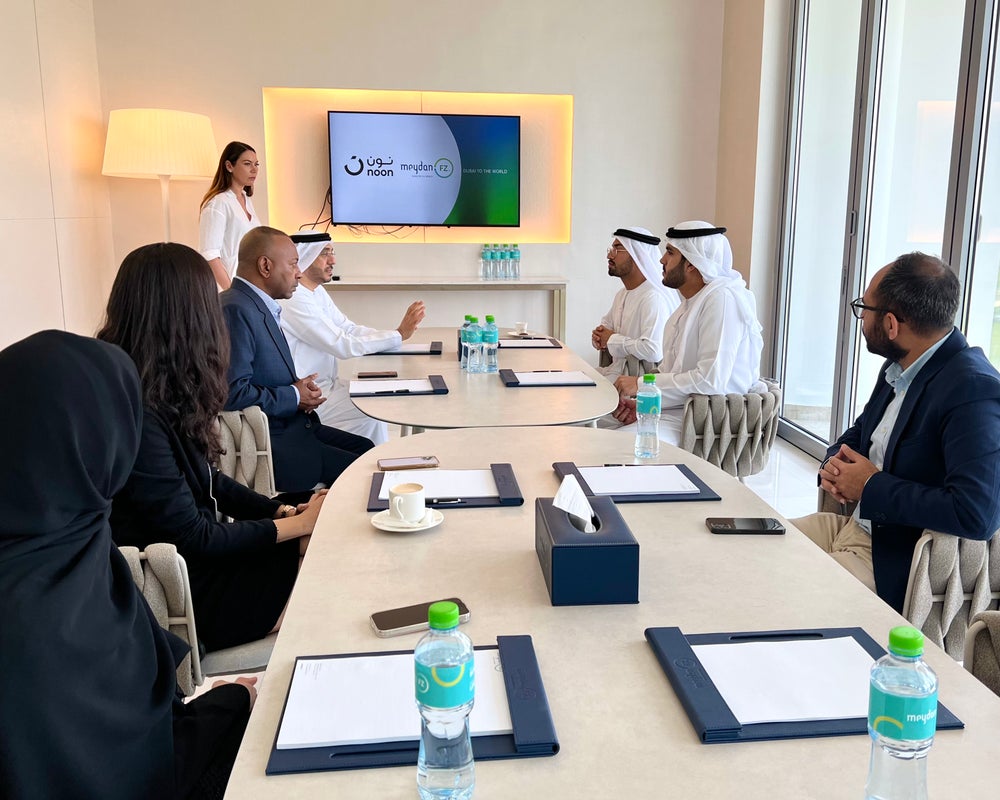 Source: Meydan Free Zone and Noon