InstaShop, the One-Stop-Shop Fuelled by Dubaians' Culture of Convenience
Fed up with the inconvenience of remote grocery shopping in Dubai back in 2015, Greek entrepreneur John Tsioris said to himself, "I'm done with this, let's create an app and take this experience to the next level." John reimagined his suboptimal and frustrating past experiences to create an effective and efficient business model for an online ordering and delivery platform he called InstaShop.
The grocery-on-demand start-up was first launched in Dubai but expanded across the rest of the UAE and into Qatar, Egypt, Bahrain, Lebanon, and Greece. Originally a marketplace for ondemand grocery delivery, InstaShop has also now expanded to cater to florists, pharmacies, butcheries, bakeries, and pet shops. "The Middle Eastern market continues to prove how fertile it is for ventures such as ours. When it comes to e-commerce in particular, Dubai is dominantly positioned, given the fastpaced lifestyle of its residents, putting convenience at top importance and making product-market fit an easier job for delivery related startups," says John. There seemed to be no question that Dubai, with its Arabian culture prioritizing convenience in a serviceoriented society, would be a perfect starting ground for such a startup idea.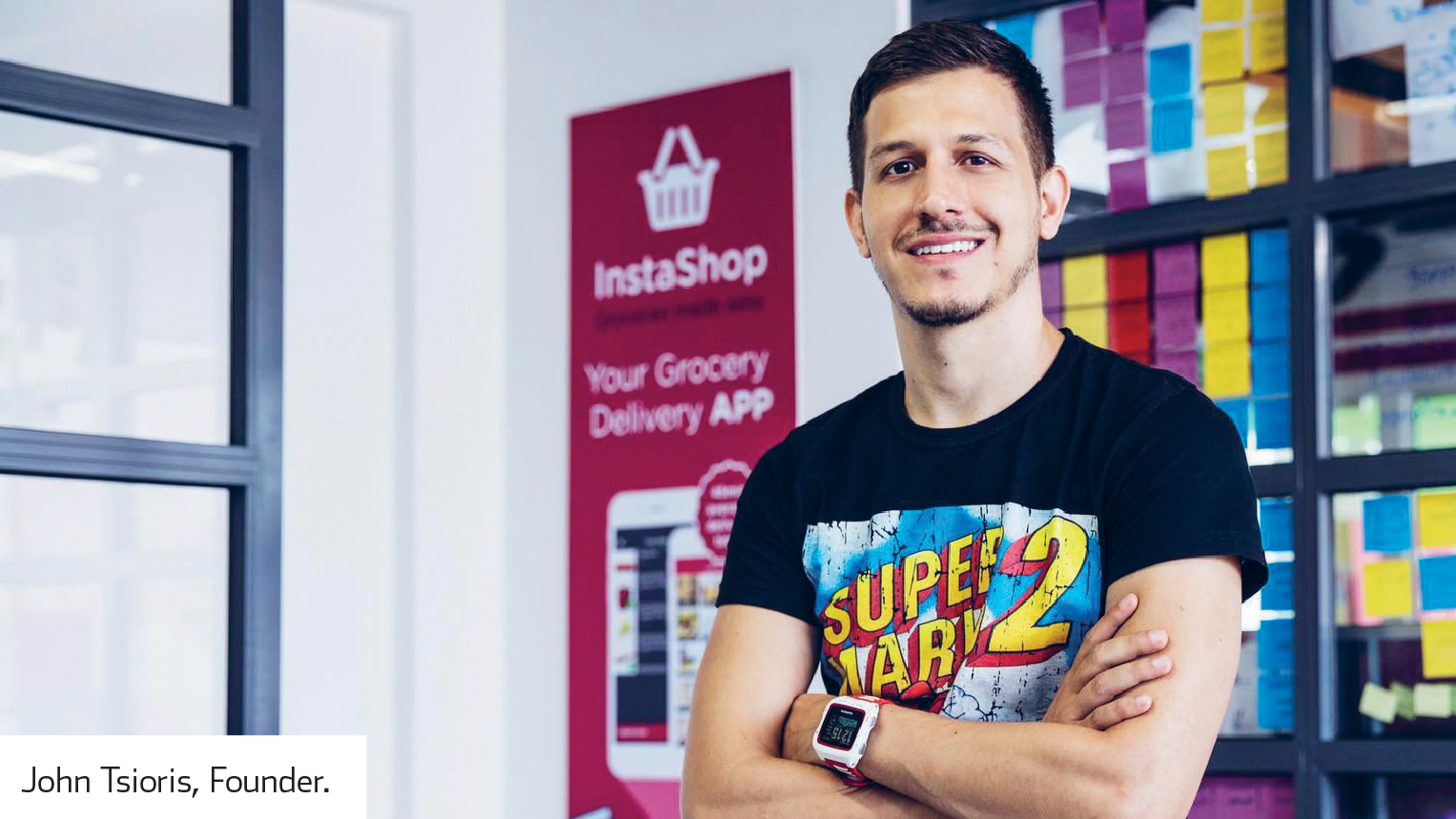 John moved to Dubai in 2013 as a marketing intelligence manager at a Fortune 500 consumer goods company, but it didn't take long for the young entrepreneurial-mind to start craving something more stimulating than a well-paid 9-to-5 job. Two years later, John had successfully navigated the commercial capital of the Middle East and connected with co-founder Ioanna Angelidaki to pursue what was soon dubbed "one of the most promising UAE startups of the year," according to Forbes Middle East.
InstaShop was first introduced as a minimum viable product (MVP), and within a month had developed a simple iOS application where the user could place an instant order. InstaShop started with just US$ 365 thousand from two VCs, Dubai-based Jabbar Internet Group and Greek VC Venture Friends; both also backed its first seed round of funding worth US$ 750 thousand a few months later. 2016 simultaneously saw the opening of InstaShop's first office as well as its first Forbes award, "Digital Business of the Year." Shortly after completing a year of its launch, InstaShop had partnered with more than 20 supermarkets providing for a pool of 60,000+ shoppers through its iOS and Android mobile apps. The next few years would bring more awards, more offices, and more success! Currently, InstaShop caters to more than 850,000 active users as of Q1 2022.
In most interviews concerning InstaShop's journey, John is a man of few words. "We just put our heads down and work hard - the results speak for themselves." Within a year of establishment, the startup had garnered the attention of one of the UAE's first unicorns, Souq.com (now Amazon). In 2016, Souq.com announced its investment in InstaShop with seed round funding at an undisclosed amount for a 'significant stake' in the startup. Co-founder and CEO of Souq. com, Ronaldo Mouchawar, is known to invest in early-stage e-commerce startups across the region, maintaining that his company can take a strategic investor role, while helping young and innovative startups and their founders find capital, an area that he says he struggled to do in his early years.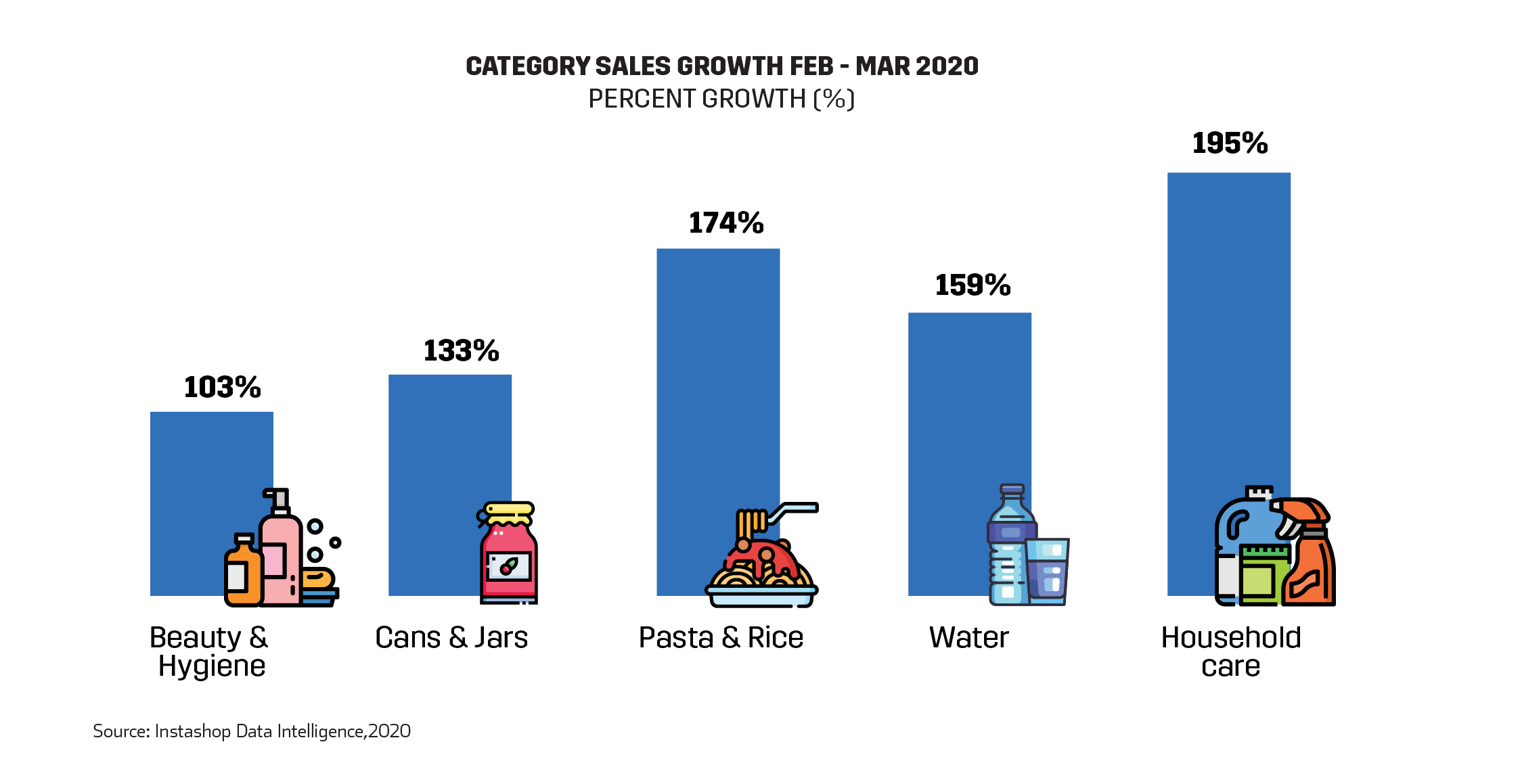 For a few years following InstaShop's founding, grocery delivery had low market recognition and penetration, which made it very difficult for supermarket owners to comprehend its benefits to their business and to the end consumer. "I can surely say that there was no paved way for InstaShop to walk, as grocery delivery is very different from food delivery," explains John. When the pandemic hit in 2020, though, all forms of e-commerce in MENA grew significantly where it had once been lagging behind the rest of the world, and e-grocery specifically became the fastest growing segment in the sector. "Being one of the first companies to specialize in this particular segment of e-commerce in the UAE, in a way – we played a significant role when it comes to professionalising grocery delivery."
As a provider of all things food, grocery, pharmacy and medication, Instashop saw major growth when corporate hypermarkets and department stores like Carrefour struggled to deliver for the millions of consumers stuck at home. "There is no one challenge that a company needs to solve to be successful; in fact, if you want to be the best in your industry, you need to constantly evolve," says John. Within just a few weeks of the pandemic hitting the region, InstaShop's daily delivery numbers had doubled while basket value and app downloads had increased by 61% and 70% respectively. The UAE in particular witnessed a pronounced increase in online grocery shopping, with 40% of UAE consumers shopping online in December 2020; in comparison, the global average for online grocery shopping is 30%. Over half (54%) of InstaShop consumers in MENA said they plan to use these service in future, indicating the stickiness and the power of providing 'convenience'.
As pandemic revenues surged, InstaShop soon caught the eye of global food delivery market leader, Delivery Hero, who acquired the company at a US$ 360 million valuation in 2020. "The acquisition came right after the peak of Covid-19, a very difficult time for us, but at the same time a period that proved the potential of the company we built and how much higher it can reach."
Berlin-based Delivery Hero had previous acquisitions of deliveras.gr and efood in Greece, but its purchase of InstaShop marks one of the largest deals among startups with a footprint in Greece, as well as one of the largest exits in MENA. InstaShop remains an independent brand with its established leadership, but the partnership allows it to expand further across the MENA region while Delivery Hero ventures deeper into the grocery vertical. The acquisition also allows InstaShop and Delivery Hero a jump-start over American Instacart and other online grocery delivery players who have not ventured outside North America yet. As an aside, US-based Instacart has raised over US $2.9 billion, and only has a footprint in the USA and Canada. John points to InstaShop's fast growth to international markets being a critical component of its success and later acquisition; he makes the suggestion that this kind of growth and international expansion mindset may not have been possible had he not started InstaShop in Dubai. John remarks, "there truly is a globallyminded nature to entrepreneurs in Dubai, that isn't as pronounced in the rest of the world."
John also appreciated "how welcoming Dubai is towards investors and this is consistently proven by the attraction of reputable international investors acquiring Dubai-based startups for the largest tickets in the region to date." He adds, "being a world-class financial and innovation hub, it's clear Dubai is doing something right with regards to catching the attention of foreign investments, which is critical for local startups to also have access to additional funding sources at later growth stages, as well as viable exits."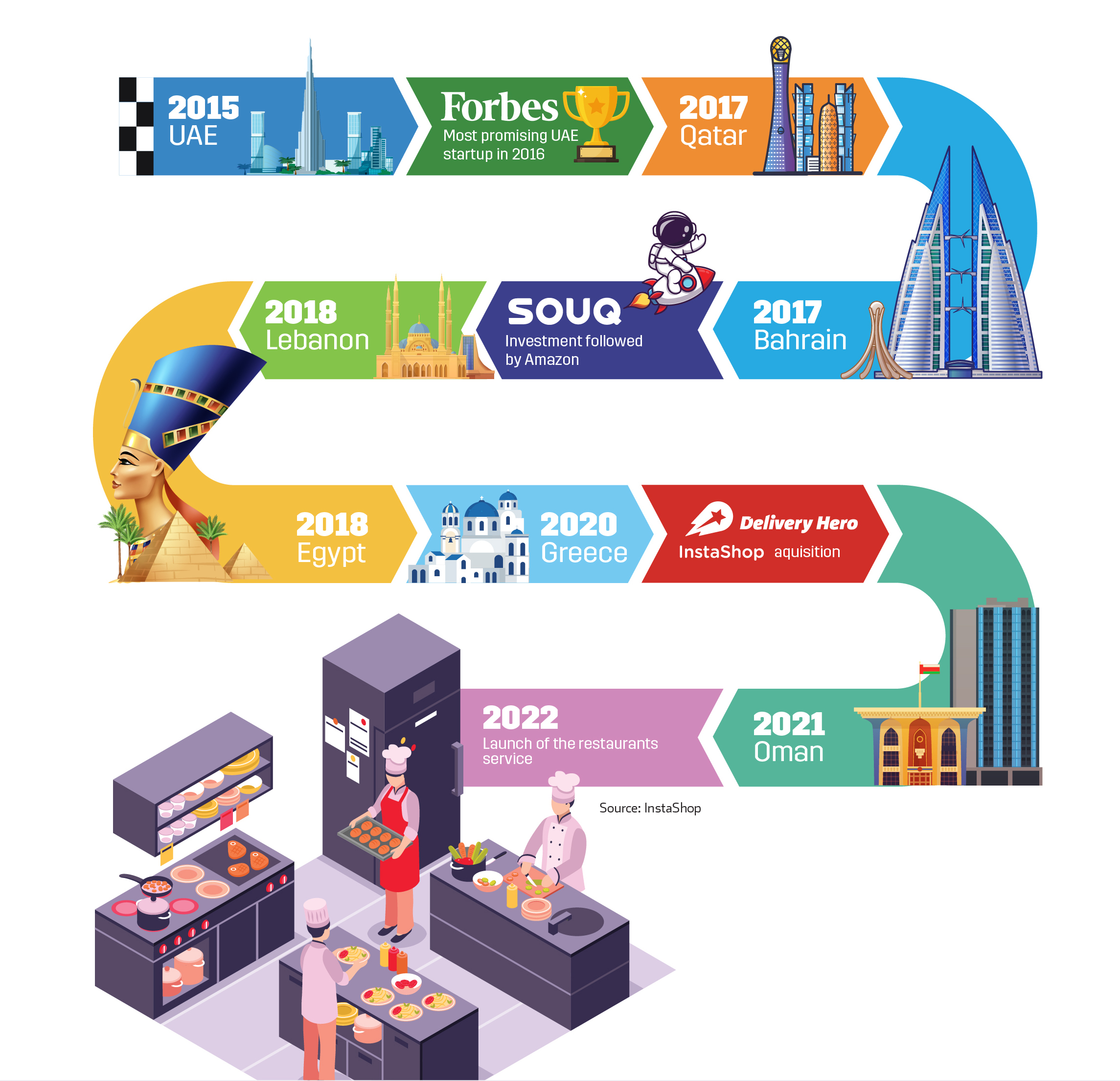 Learn more about Dubai's Expanding Digital Startup Ecosystem in our latest special report here.