Unlocking the Potential of SAUDIA's Role in the Growth of Saudi Arabia's Tourism Industry
We are incredibly proud to be a part of this Special Report published by Entrepreneur Middle East and Lucidity Insights covering the opportunities within the new Saudi Tourism Sector. There is much happening within the Kingdom, and we wish to help spread the word and create both global and local interest in the journey Saudi Arabia embarked on in 2016. We at SAUDIA have taken it upon ourselves to ensure we become 'The Wings of Vision 2030', not just because we believe it to be a sound corporate strategy for ourselves, but because we believe SAUDIA must rise to the occasion should the targets set forth within the Vision 2030 be achieved.
Saudi Arabia's Rizing Horizons
Growing religious tourism from just south of 20 million in 2016, to 30 million annual pilgrims by 2030 is a major undertaking in and of itself. Opening Saudi Arabia to the world, and offering leisure tourism and entertainment as brand new industries built from scratch, is another ambitious journey entirely. In 2019, SAUDIA carried nearly 37 million passengers into the Kingdom. When we consider the ±80 million visitors the Kingdom is targeting for the multiple leisure tourism destinations across the country, above and beyond the religious tourism visits, and the task at hand becomes clear. It isn't just a question of increasing our capacity to shuttle more passengers to and from the Kingdom; or growing the number of destinations in our network – which has already grown to 110 destinations worldwide; but it is about the level of service required, the connectivity and seamless customer experience we must offer to many of those that will be visiting Saudi Arabia for the first and hopefully not the last time.
As SAUDIA is often the first and last impression our country makes on our newfound visitors, everyone at SAUDIA must take our role seriously. Our new state-of-the-art Jeddah Hub airport is just part of that vision realized, and we look forward to sharing with you many more initiatives underway at SAUDIA and within the Kingdom that are working towards this united goal within this report.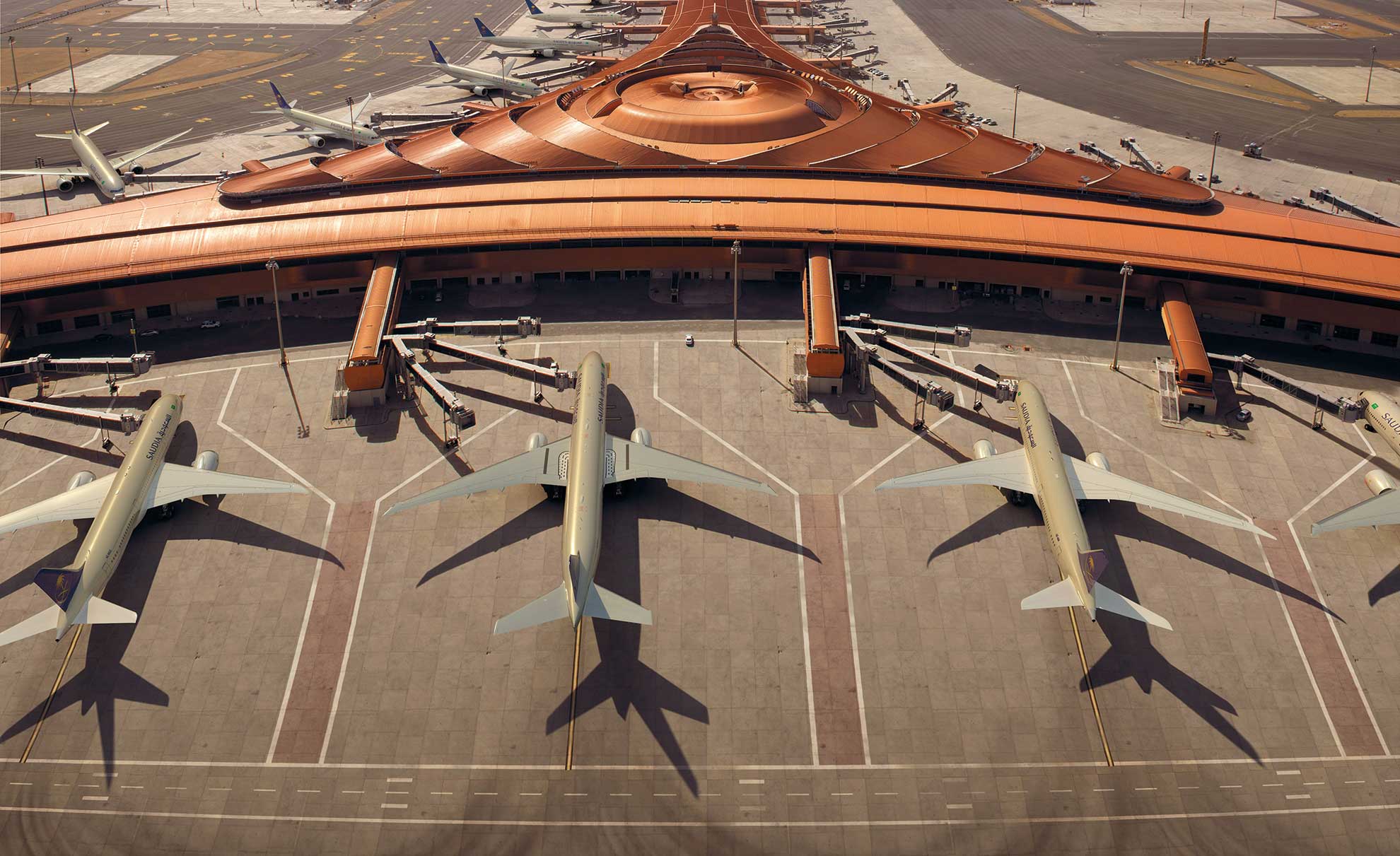 Our 75 year history as the national carrier for the Kingdom mirrors that of the country's in many ways. Just as the country must diversify and expand, so must SAUDIA. And we embark on this journey with great excitement and aim to undertake this transformation humbly – for the benefit of many generations to come.
Take the first step in exploring Saudi Arabia's tourism with SAUDIA – read the full report here.