The Strategic Drivers for fintech in KSA
Compelling macroeconomics, demographics, tech-adoption rates and user behaviors should get global fintech entrepreneurs and investors curious about Saudi Arabia; but it's the concentrated and coordinated financial, regulatory and structural drive to develop a fintech industry spearheaded by the Saudi government that provides ample food for thought. So what are these strategic drivers propelling Fintech forward in the Kingdom?
What's Driving Fintech in Saudi?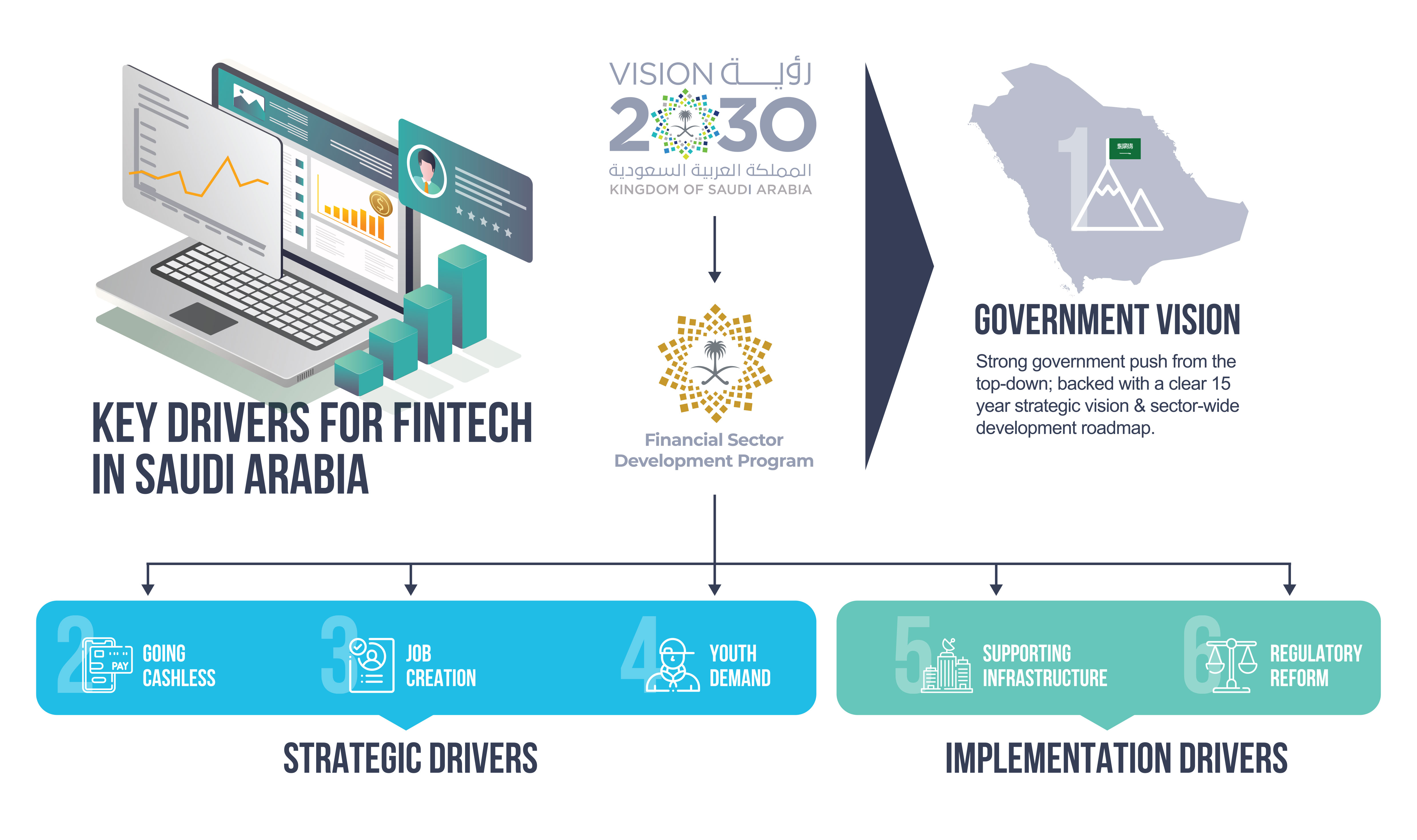 [DRIVER 1] The Saudi Vision 2030: A concentrated Rocket Boost for the Saudi Fintech Industry
The Saudi
Register & Read for Free
Just login or create a free account to enjoy our content