Where Sports & Culture Meet at the Diriyah E-Prix
The first time I saw trailers for Netflix's "Drive to Survive", I was a bit skeptical. I'd never been interested in motorsport before despite seeing names like Sebastian Vettel and Lewis Hamilton scattered across my Insta feed and random e-news outlets. But I'll be the first to admit that I am quick and easy prey for social media hype and all things trending. I recall logging into my Netflix account to see what it was all about. Two years later, and I'm binging through Season 5, while following weekend races on the 2023 F1 calendar. 
"Formula 1: Drive to Survive" is a Netflix documentary series that gives a behind-the-scenes look at drivers, teams, and races of the F1 World Championship. Morning Consult recently revealed that more than half of F1 fans identify the 'Drive to Survive' show as a driving factor in their becoming fans of F1. It's more than that though, because Formula One engages new souls to the sport as a whole, opening the door to the many other aspects of formula racing – from F2, to F3, and F4 as well as the Formula E Circuits.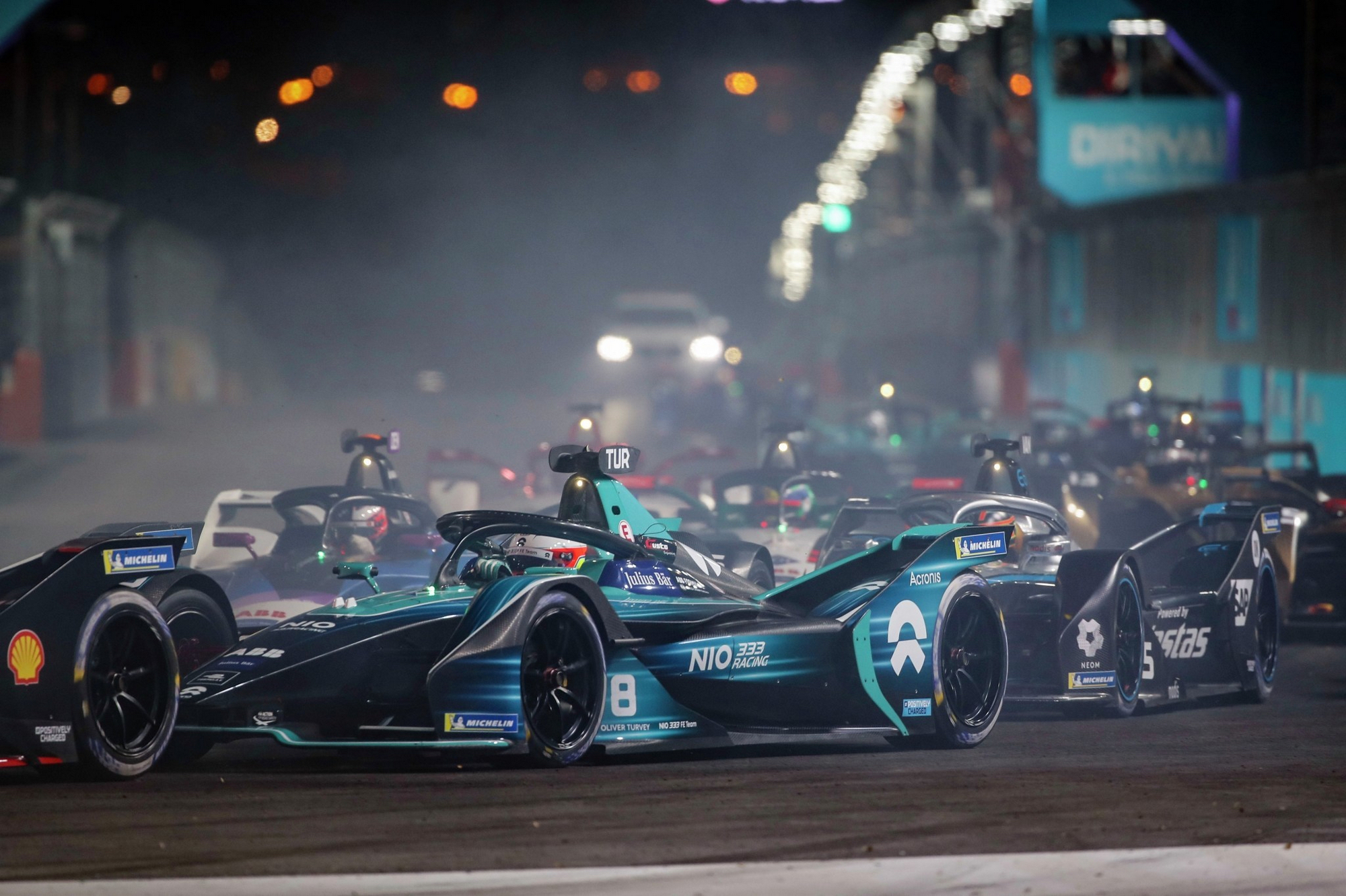 Photos Courtesy of Diriyah E-Prix
Formula E is a highly competitive fully electric racing series that debuted in 2014. Today, 22 world class drivers race for 11 teams and some of world's biggest racing machine manufacturers, battling it out on the streets of iconic cities across the world including Portland (USA), Hyderabad (India), and Diriyah (Saudi Arabia) as well as F1 favorites Monaco, Mexico City, and more.
Unlike other formula racing, Formula E requires that teams and drivers battle it out on a level playing field with identical tires, batteries, and aerodynamics along a race weekend format similar to that of F1. However, the most distinctive Formula E cars provide unique features like attack mode and fan boost, making Formula E a new and exciting journey through motorsport. As of 2022, the FIA revealed that Gen 3 Formula E cars have been allowed an extra 20 kW of power to play with. Talk about taking it from 0 to 100 real quick, Formula E drivers take off at lights out accelerating from 0 to 100 in just 2.8 seconds - this means we can expect to see drivers racing at speeds up to 320 km/h throughout the 9th season coming in 2023. 
The 2022 Formula E season saw a new qualifying format with the fastest drivers going wheel-to-wheel in a flying-lap shoot-out to decide the Julius Baer pole position along with 3 additional championship points. If you've ever watched a Formula One race, you know just how coveted and pivotal that pole position may be for securing victory on race day.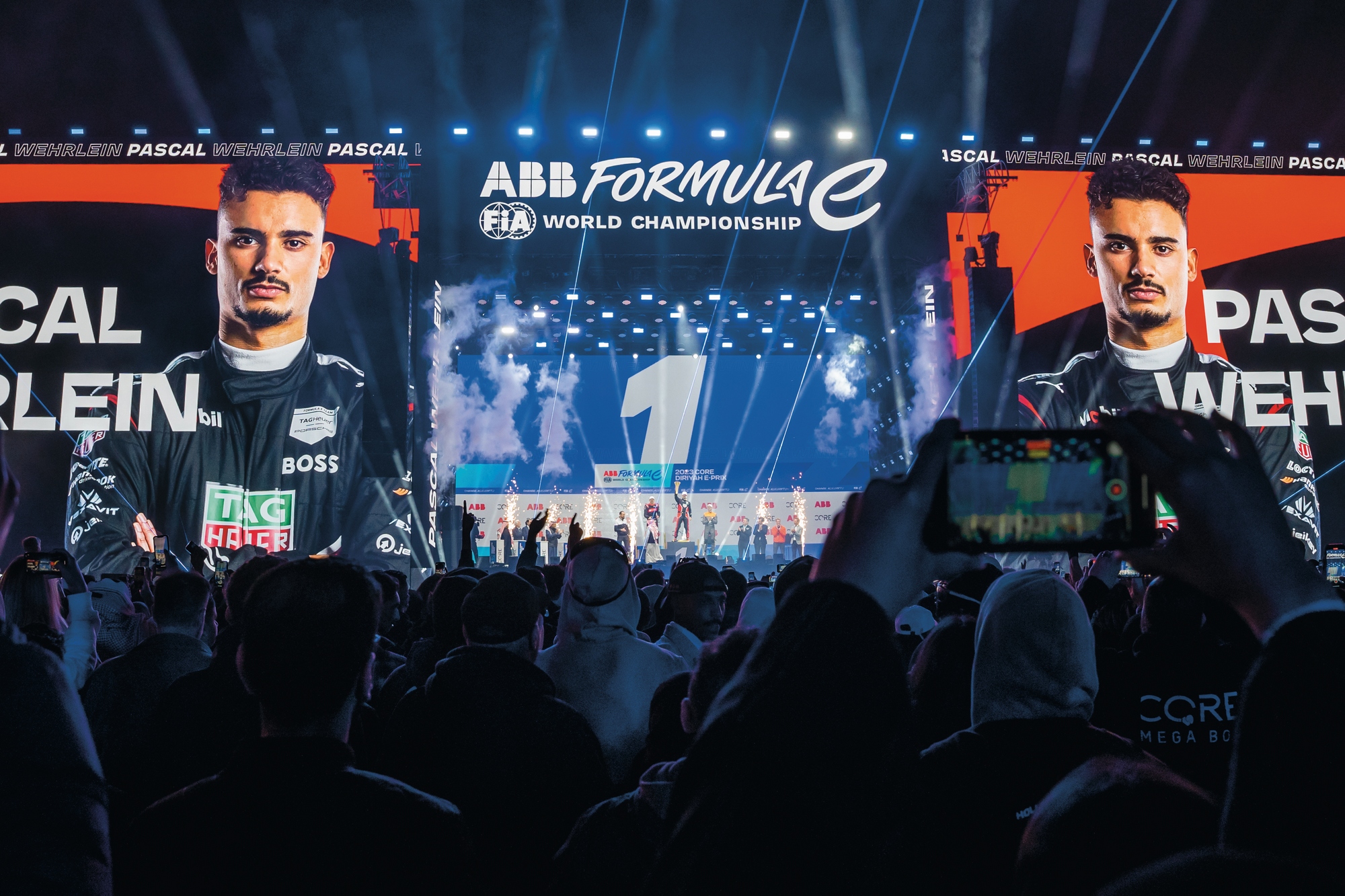 Attack mode is an extra power mode unique to Formula E that gives drivers an extra 30 kW of power after driving through an activation zone off the racing line, almost like the concept of DRS in F1. Here, though, there's risk versus reward at play, as drivers might lose out on time or positions initially, but the added power allows them the chance to make those and more positions back, moving themselves up the grid if they've got what it takes. The extra power lasts for a set period of time, this duration as well as the number of activations required varying between circuits with said information only revealed on race day. That means skill and strategy go hand in hand as drivers and engineers work together to get the job done. With little prep or practice beforehand, knowing just when to activate attack mode can often mean the difference between a podium win or facing defeat.
Fan Boosts gives – you guessed it – fans like you and me the chance to vote for our favorite drivers to unlock a short 5 kW power boost in the second half of the race. So if you want to help your favorite driver make that critical overtake or defend like a lion against the cars behind it, you can place your vote ahead of each race on the Formula E website. 
Season 8 of the Formula E World Championship saw 20% and 10% year on year (YOY) increases in cumulative audience and live viewership in 2022, respectively. Total viewing hours increased by 58% YOY, and I personally wouldn't be surprised if a new Netflix series following the Formula E circuit shows up on the platform in the coming years. 
The 2023 ABB FIA Formula E World Championship calendar is the most ambitious schedule yet featuring 16 races in 10 cities across the world. The 2023 season kicked-off in Mexico City on January 14th, while Race 2 and 3 took place in Diriyah, Saudi Arabia on the 27th and 28th of January. CEO of Formula E, Jamie Reigle, has made it clear how important it was for Formula E to return to the streets of Saudi Arabia as drivers are especially in tune with the Diriyah race circuit and had voiced their desires to race there again. Reigle explained, "Saudi Arabia's partnership with Formula E is very strong, and based on trust, mutual respect and common goals."
Diriyah debuted itself as the championship's first night race in the 2022 season, putting on a unique show. The Diriyah ePrix race is held at Riyadh Street Circuit on a 2.495 km track featuring 21 turns. It's terribly exciting how Formula E is able to fit so many corners into such a short track, making for a wild ride along several elevation changes. With a circuit this challenging, it's no wonder the Diriyah race is a driver favorite on the calendar!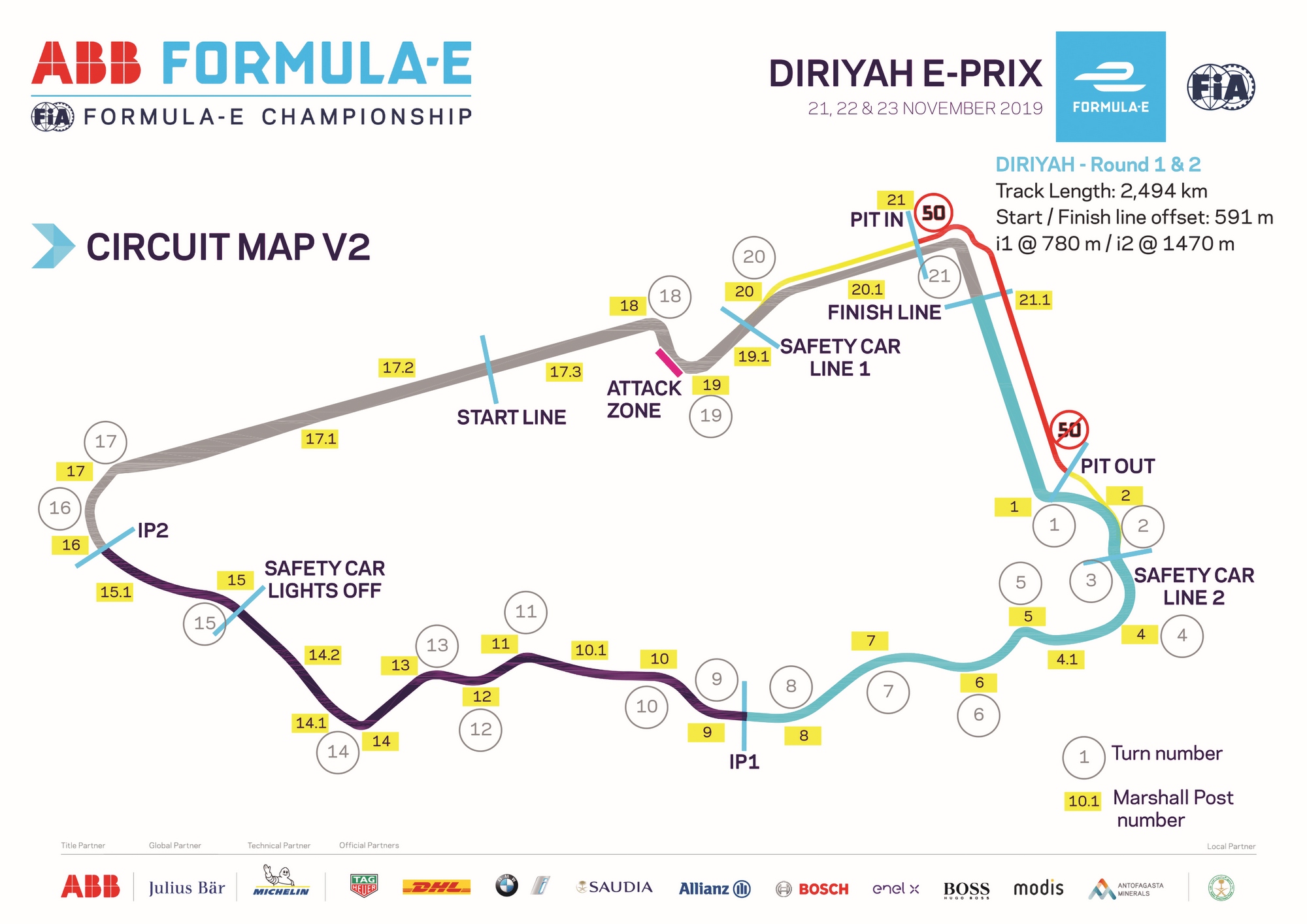 Even more exciting is that 2023's January race showcased a new and improved Gen3 vehicle, which reduced its weight by 60 kg and increased the power by 100 kilowatts, with many changes under the hood, new tires and new batteries. The 2023 season also introduced three new teams, with Maserati, McLaren and Cupra all joining, bringing their own brands and partnerships to the table. On top of all of that, the Formula E themselves have launched their new brand identity this year as well. Lots to take in for old and new fans alike. As for the races at Diriyah, if that all weren't exciting enough, international sensations like French Montana and John Legend headlined the concerts thereafter. This year, Porsche's Pascale Wehrlein took first place, followed by Andretti's Jake Dennis, and Jaguar's Sam Bird, for both the 2nd and 3rd races that took place at Diriyah.
For those coming from abroad, Diriyah is home to some of the world's most exclusive and eclectic hotels including the Langham, Faena, and Corinthia, Diriyah promises a stay like no other in this desert gem. Enjoy a French breakfast at Café de L'Esplanade, a local Saudi Arabian lunch at Takya, and dinner under the Diriyah lights at Bruno's, all while exploring the sand dunes of the desert, At-Turaif's traditional mud houses, and the Najdi-style palaces in its iconic backdrop. From Formula E races to amazing eateries and killer views, this cultural capital of Saudi Arabia just might have it all.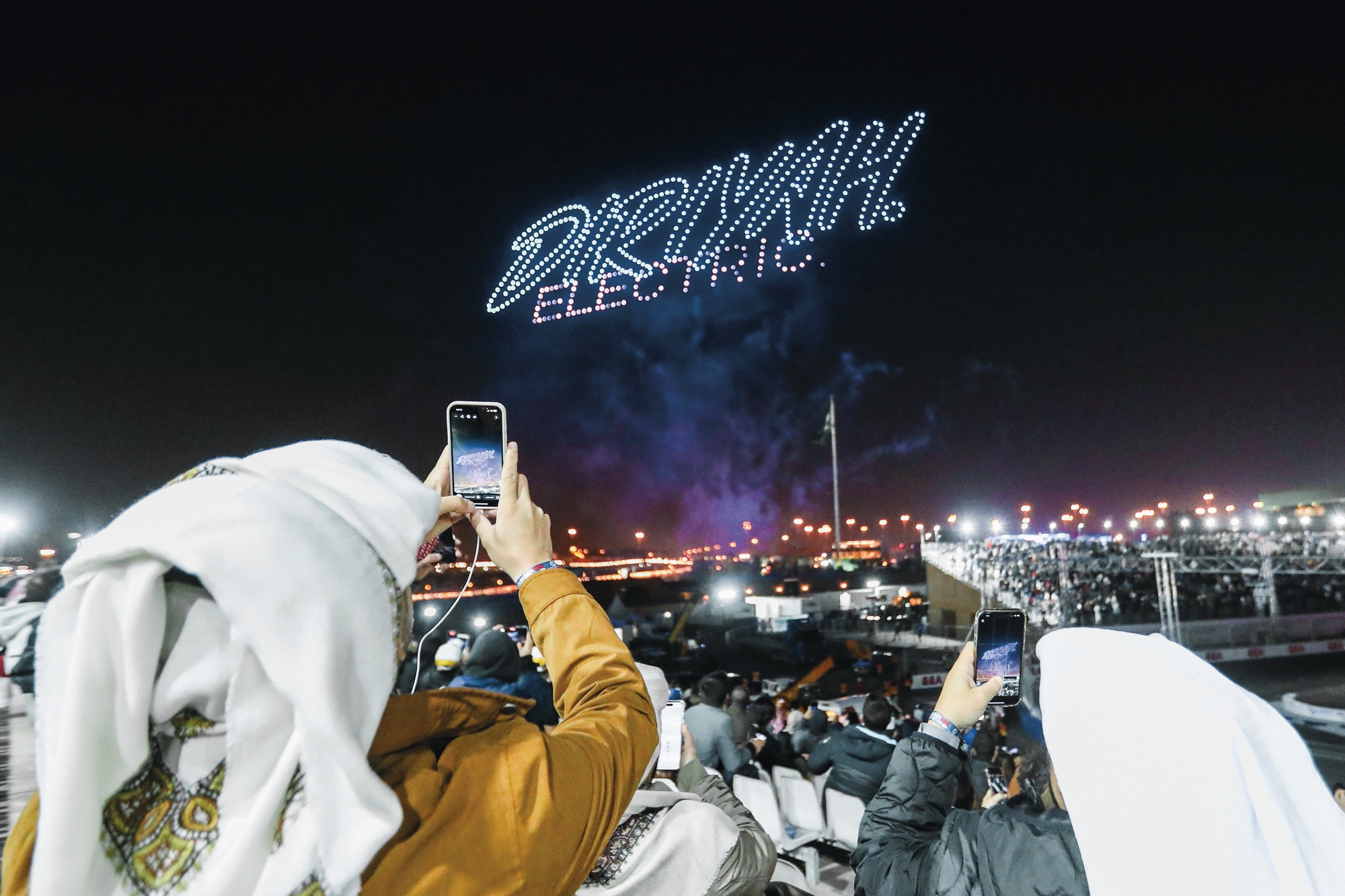 Related: Bringing the F1 Grand Prix and Motorsport to the Shores of Saudi Arabia