Sitting Down with the Saudi Tourism Authority
The amazing transformation underway in Saudi is immediately apparent to anyone who visits. It's not just about concerts, cinemas and entertainment events. It's about a sense of optimism and pride in the country and its cultural heritage that permeates almost every aspect of life.
It's about art and creativity. It's about fine dining and outdoor recreation. It's about fashion and youth culture. And, at its heart, it's about unprecedented opportunity.
Tourism is at the very center of this new energy. Despite being a global destination for trade and religious travel for centuries, the opening of Saudi to leisure tourism in 2019 marked a fundamental change in the way the country sees itself and its relationship with the world. From being one of the least known destinations in the world, Saudi has thrown open its doors and emerged as one of the most dynamic tourism economies.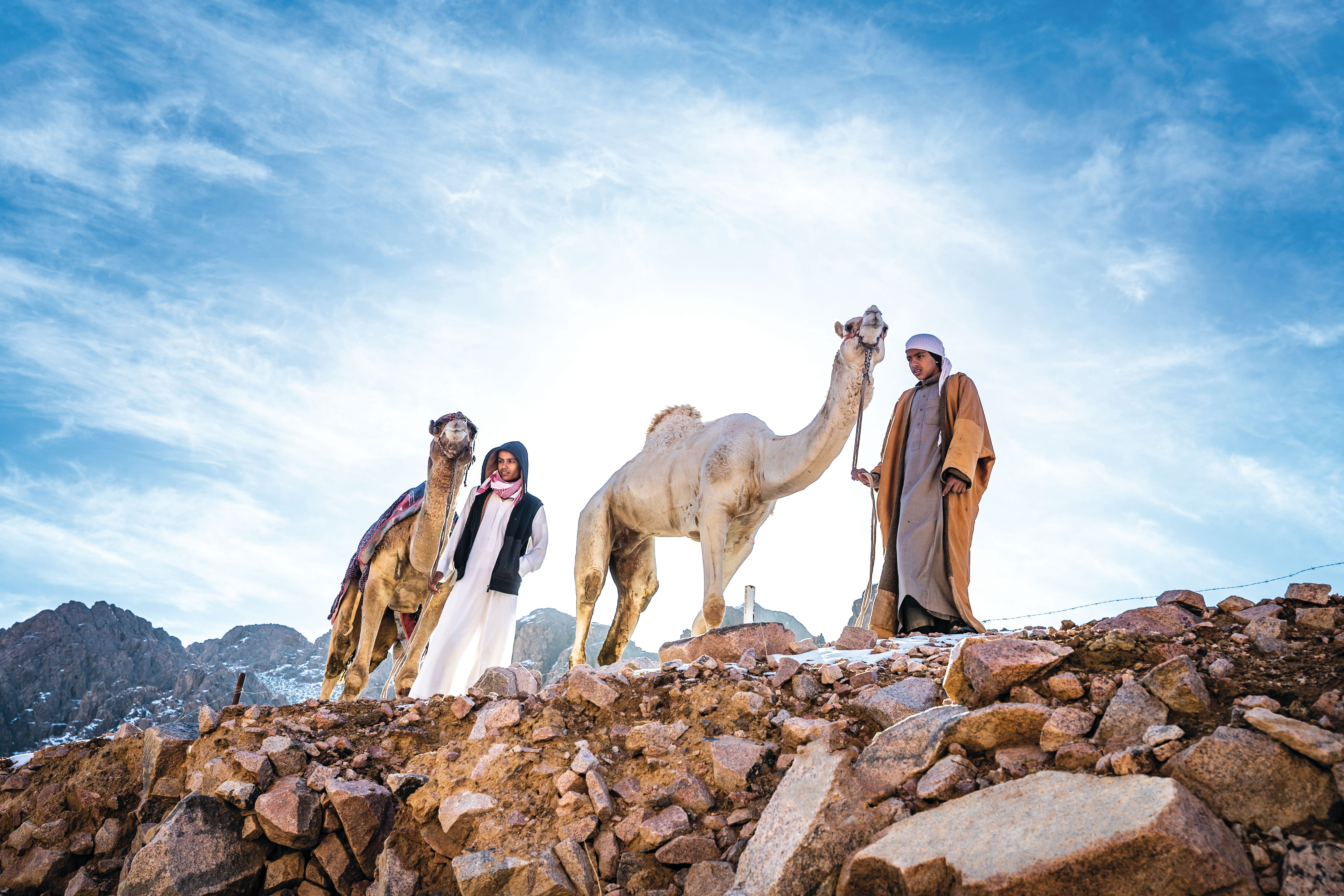 Remarkably, this emergence occurred when global tourism was brought almost to a complete standstill by the COVID-19 pandemic. For the Saudi Tourism Authority (STA), the cessation of travel was less a hindrance and more an opportunity.
"While the travel and tourism sector was paralyzed by the pandemic, Saudi kept moving," says Fahd Hamidaddin, the CEO and Member of the Board at STA. "Although the priority was to save lives, we were also committed to protecting livelihoods and saving jobs by building a culture of domestic tourism."
The immediate opportunity was that, unlike more established destinations, Saudi had no real domestic tourism economy to fall back on. Indeed, the country was as little known to Saudis as to most international visitors.
Throughout the pandemic, STA delivered a sustained program of promotion in close collaboration with the country's destination management companies (DMCs), opening up destinations relatively unknown to domestic travelers. The results were significant. Between 2020 and 2021, Saudi saw a 37 percent increase in new DMCs entering the market, supported by a 43 percent increase in domestic leisure tourism, all without a concomitant spike in COVID infections.
At the same time, STA invested significantly in positioning itself internationally, with a global promotional campaign across the thirty target source markets that comprise some 80 percent of international travel, raising awareness of the destination from 5 percent to 11 percent among travelers and challenging popular preconceptions of the country. STA opened 16 overseas offices and engaged with more than 300 international partners to amplify awareness and boost conversion.

Saudi's successful navigation of the pandemic has firmly positioned the destination as tourism begins to recover. According to UNWTO data, Saudi's inbound travel figures have reached 72 percent of pre-pandemic levels, compared to a global average of 33 percent outpacing APAC (7 percent), Europe (47 percent) and the broader Middle East (37 percent).
Saudi has much to offer international travelers, especially those seeking to understand the cultural heritage of the wider Arabian world.
"Saudi is the authentic home of Arabia. It is the home of the old: of the sanctuaries of Arabia, the birthplace of the Arabian language. And it is the first place of the new - the capital of youth and the engine of growth. Saudi has the privilege, and the responsibility, to champion understanding, inspiration and invitation for the whole region," says Fahd Hamidaddin.
A truly year-round destination with stunning UNESCO World Heritage sites, vibrant marine ecosystems, breathtaking landscapes, temperate highlands and a diverse range of cultures and traditions, Saudi is also emerging as the leisure and entertainment hub of the region.
Saudi's growing calendar of entertainment events has been particularly successful in attracting short-haul visitors from the GCC. Long-haul travelers, however, seek a more varied and immersive experience: an opportunity to experience a destination that few have explored and which maintains a degree of exotic mystery. Saudi delivers in this area too.
Indeed in the first quarter of 2022 more than 50 percent of inbound travelers came from Europe, the Americas and APAC, evidence of both the global appeal of the destination and the breadth of its offer. 
At the core of STA's success has been the holistic view that the organization takes to tourism. STA works with international partners to build awareness and boost demand while partnering with local DMCs to improve and expand the product offering, while also measuring visitor feedback at every touchpoint to establish what is working and where more attention needs to be placed.
"Our focus is on establishing a leading global destination by purposefully engineering social, cultural, economic and environmental imperatives," says Fahd Hamidaddin. 
That means putting residents first as the ultimate beneficiaries of tourism, protecting cultural assets, preserving and enhancing natural environments, and creating long-term career opportunities for people seeking new avenues to prosperity.
"By involving our local communities in our plans, we give them the opportunity of owning their country as hosts. Tourism becomes a part of their lives and livelihoods. It's not tourism happening to them - it is inspiring them to stand proud and be a part of shaping how their country is moving forward," he says.
Strong government support, the establishment of a Tourism Development Fund to support investment and the success that STA has achieved in converting awareness to actual visitation have proven compelling incentives for local entrepreneurs to explore growth opportunities in the tourism sector. Small-to-medium-sized businesses across the country are beginning to think differently about the future, recognizing the immense growth opportunities within the tourism sector.
"Saudi is making a bold play on tourism for the future. Our ambition is for the long-term, which is why we are investing more than any other country in the world to create world-class tourism assets, attractions and events. We are driven by a commitment to partnership and private sector enablement as we pursue an accelerated growth path," says Fahd Hamidaddin.
"No DMO can succeed in isolation. We are building partnerships for the future. Partnerships founded on shared values, mutual benefit and a common vision for the future of our sector. If you're in tourism, you need to be in Saudi."