PayTabs Egypt: In Conversation with GM Hany Soliman
PayTabs, an online payment solutions provider, was established  in Saudi Arabia in 2014, with the vision of evolving into the leading digital payments solutions player in MENA. PayTabs, to date, has raised US$25.3 million, the 8th largest amount by a Fintech in Saudi Arabia, US$20 million based on publicly disclosed information. Much of their  funding was raised early, so PayTabs could forge ahead with its expansion plans across the region. By the end of its first year of operation, PayTabs was established not only in Saudi Arabia but also expanded to include offices in Bahrain, United Arab Emirates, and India, and continued its expansion across the GCC. In 2017, key discussions on the possibility of entering the Egyptian market were held at PayTabs' headquarters. Egypt was undoubtedly a game-changing market for PayTabs; it had three times the population of Saudi Arabia, and nearly double the population of all six GCC countries combined. In 2018, Egypt had a 28% smartphone penetration rate8, translating to 27.8 million Egyptians using smartphones daily that was 7 million more smartphone users than what existed in Saudi Arabia at that time. In short, entering Egypt could nearly triple PayTabs' total addressable market, overnight.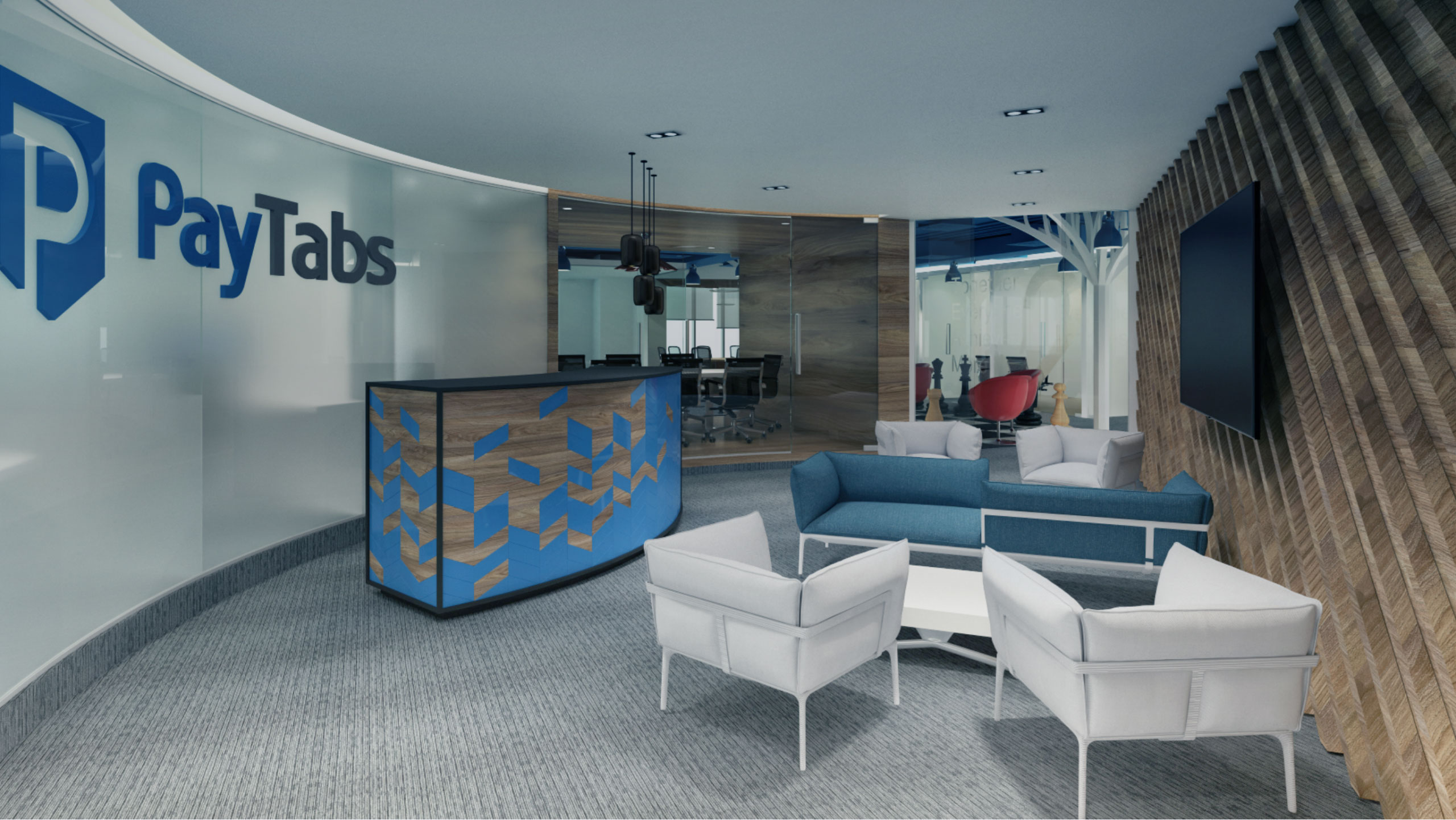 PayTabs' team members had been travelling to Egypt to scope out the market for nearly a year; but after several rounds of discussions with  potential  partners, and other key stakeholders in Egypt, PayTabs put a halt to their Egypt go-to-market plans. At the time, the firm acknowledged that the market was just not ready. In 2018, the payment framework was shaping up, and for many of the stakeholders PayTabs had been speaking to, this was the first time they had considered mass implementation of a payment solution. It was too risky, so PayTabs Egypt was delayed.
Fast forward, in April 2020, it was announced that PayTabs was finally entering Egypt; it was just two weeks after the country had implemented nation-wide curfews from 7pm to 6am each night considering the fast-spreading Coronavirus Pandemic. This time though, PayTabs had decided not to penetrate a new market alone and announced that it would be entering the Egyptian market with the support  of its strategic partner, EFG Hermes, the leading financial services corporation in Frontier Emerging Markets (FEMs), with its home base in Cairo. This was the first Joint-Venture formed by PayTabs, as it looked to expand into new markets. 
This was, by all measures, a sensible partnership. The regional fintech leader brought its intellectual property and entrepreneurial spirit, full of ambition and a fast-paced, growth mindset driven team with a service that had product-market-fit and countless proven use-cases across other Middle Eastern markets; in other words, an investor's dream. EFG Hermes provided financing, clout, and opened the right doors for PayTabs to penetrate the market quickly, a strategic advantage that could prove critical for the team's success in the market. For EFG Hermes, the partnership was part and parcel of its strategy to expand its Non-Bank Financial Institutions (NBFI) platform and its plans to invest in promising fintech start-ups, particularly where it could add value. In return, PayTabs found in EFG Hermes a reputable parent company that could open doors to all the key players in the market.  EFG Hermes also took the stress of fundraising cycles off the table for the PayTabs Egypt team, who could now focus on simply ramping up the business across Egypt. 
And what about the regulatory environment that had been opaque a short while prior? The Central Bank of Egypt (CBE) had made progress on that front as well. In May 2019, a couple of policies were issued around cashless payment methods, including payment service providers (PSPs). In March 2021, CBE had come up with further measures for financial inclusion which helped in tapping the unbanked population. Furthermore, the first batch of fintech start-ups were inducted into Egypt's first FinTech Regulatory Sandbox to start testing their products and services in the market under the watchful eye of the Central Bank of Egypt, to determine what policies and regulatory infrastructure would have to be put in place – both to support the emergence of the fintech industry in Egypt, and to ensure the protection of both consumers and the existing financial ecosystem.
PayTabs Egypt's market entry was unexpectedly timely, entering at the onset of COVID-19 restrictions, leading to nation-wide lockdowns, where the government was asking people to stay home. To encourage people to stay and shop online from home, the National Telecom Regulatory Authority together with mobile phone operators provided Egyptian customers with free data and minutes (30x the charged balance) for e-transactions and e-payments. This further propelled brick and mortar businesses that were forced to close shop for the time being, to take their offline businesses online. Some were simply using social media and trying to sell their goods and services on Facebook and Instagram, and so PayTabs Egypt responded with enhanced 'PayLinks' that could be shared with customers via WhatsApp, or QR codes. PayTabs Egypt also made it incredibly easy for merchants to sign-up by launching a "Zero Fee for 3 Months" program, waiving all fees for setup and transactions for all new and existing merchants. Campaigns such as these found further backing in terms of the Central Bank of Egypt introducing a new initiative asking all digital payments players to waive all set-up and transfer fees.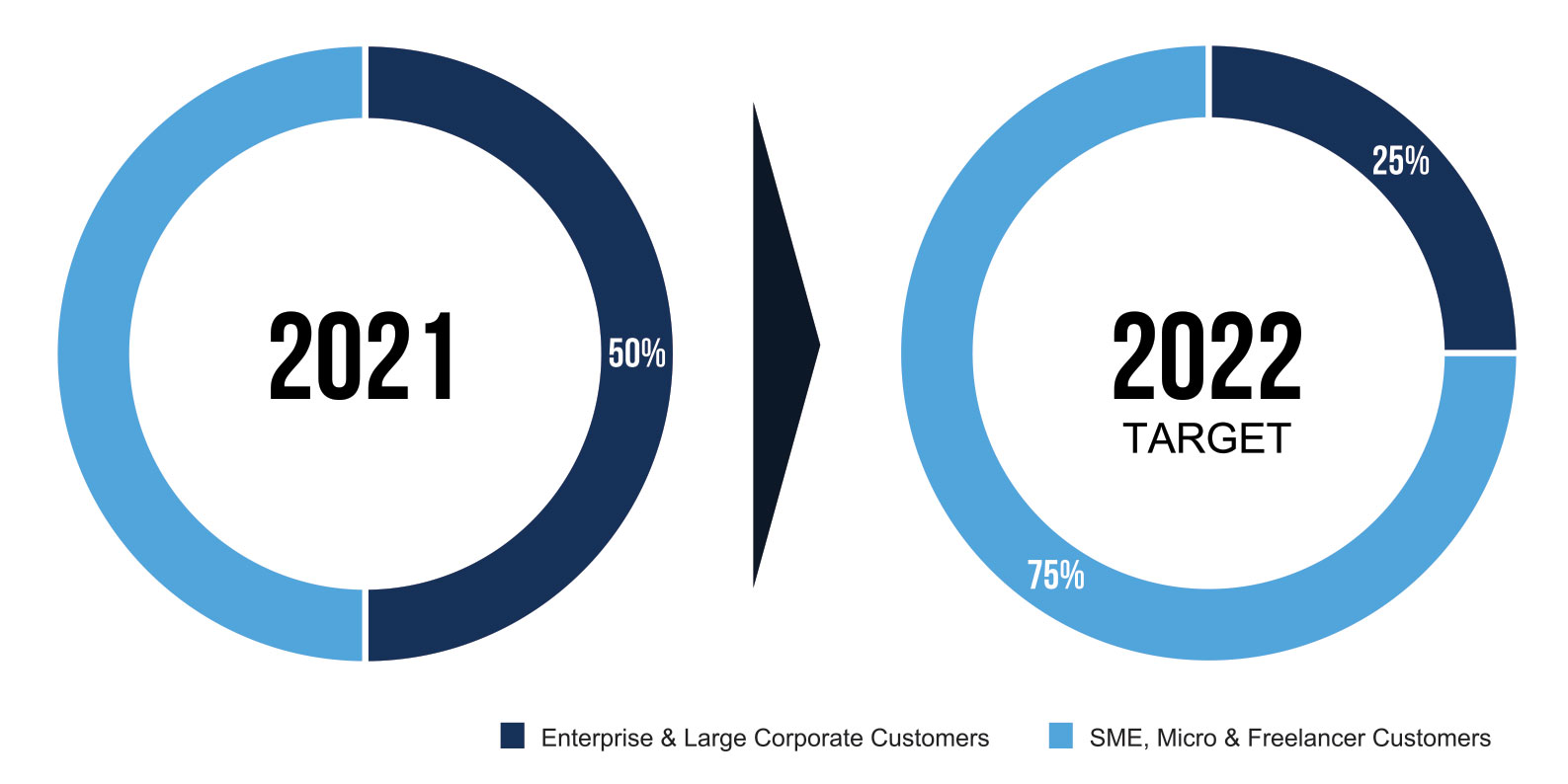 Another critical development in the early days of the pandemic for the Egyptian fintech sector was the CBE expanding the limit on contactless payments from just EGP 300 (±$19 USD) to EGP 600 (±$38 USD) per transaction. In March 2020; this helped consumers to utilize contactless and digital payments for more  transactions and helped build consumer confidence. There were also special regulations mandating that mobile e-wallets could only hold a maximum balance of EGP 10,000 (±$600 USD), a maximum daily transfer of EGP 6,000 (±$382 USD), and a maximum monthly transfer of EGP 50,000 (±$3,000 USD). Despite these restrictions, the CBE announced that annual transactions via mobile phone wallets increased 300% in 2020, hitting a whopping EGP 100 billion (±$6.4 billion USD). Earlier this year, in April 2021, off the back of releasing its 3rd edition of the rules governing mobile phone wallet payment services, the CBE raised the daily withdrawal and transfer limits through mobile phone wallets further to EGP 100,000 (±$6,365 USD) for individuals, which is expected to substantially increase digital transactions in 2021. 
Speaking to Hany Soliman, the General Manager of PayTabs Egypt, he makes clear that "PayTabs Egypt is not just a payments company, but a payment gateway solution." This is a subtle, but clear distinction. "We aren't looking at hardware solutions, like Point-of-Sales (POS) machines. We want to be the player known to address the customers' pain-points and the one providing intuitive, low-cost, scalable software solutions that can operate on our merchants' existing phones, tablets, and computers." Perhaps that's why PayTabs Egypt and its partner banking institutions have applied for a SoftPOS license, aiming to be amongst the first PSPs to bring a software application, downloadable on merchant's smartphones to turn them into POS machines that will accept contactless card payments. As we write this story at the end of September 2021, one of PayTabs' partner banks in Egypt, the National Bank of Egypt (NBE) was awarded the SoftPOS license, and the roll-out of 'PayTabs Touch' is expected to commence in December 2021. 
PayTabs Egypt also focused on reaching the underserved or unbanked populations in Egypt. This is aligned with the National Payment Council's ambitions, which is a strategic government entity trying to get Egypt's estimated 84 million unbanked population9 into the financial ecosystem with the support of fintech start-ups. Though today PayTabs Egypt's customer breakdown is roughly equally distributed between large enterprise clients and small or micro merchants, by the end of 2022, Soliman says he hopes the distribution will be much more weighted towards the small and micro-merchant customers. A small but very quickly growing sub-segment of PayTabs Egypt's small and micro-merchant customer group are individual freelancers. PayTabs Egypt seems to be popular amongst freelancers who are working in everything from website design to yoga instructors, photographers, and personal trainers. "We see a great opportunity within this self-employed category of entrepreneurs," Soliman remarked. 
By the end of 2022, Soliman also promises that PayTabs Egypt will be well established not just in Cairo and Alexandria, but in other cities across the country. When asked how they plan to accomplish mass micro customer acquisition in the coming months, Soliman replied, "By re-purposing the Agent Banking Model, which came to fame in Kenya in recent years." In the Agent Banking Model, financial institutions used existing retail networks – from shopping malls to gas stations, to extend the bank's services to the financially excluded pockets of the population. When implored to elaborate, Soliman laughed and said, "Well, without giving away all our strategies, let's just say, we're carving out a proposition inspired by the same model." 
Whatever PayTabs Egypt is doing, it seems to be working. The company inked deals with International Group for Investments (IGI)  and Inertia Egyptian real estate company,   to become the first player to help facilitate instalment  payments and facilities management fees between residents, developers, and facilities management companies via online transactions earlier in the year. PayTabs Egypt also took their payment solutions further to include  schools and universities across the region and customized them to fit the Egyptian market needs. They found that after speaking to many universities in the market, they not only needed help collecting tuition payments, but had reconciliation issues, requiring better integration on the back-end ERP systems of the academic institutions. Furthermore, parents having more than one child want a clean and intuitive front-end where they could see all tuition payments made and pending for all their children, even if they attend different schools. "That's what PayTabs Egypt is here to do," said Soliman; "We're not just here to be a click-and-pay or cookie cutter payment service provider, we are here to understand what our customers' pain points are, and to address them with customized payment solutions tailored for them."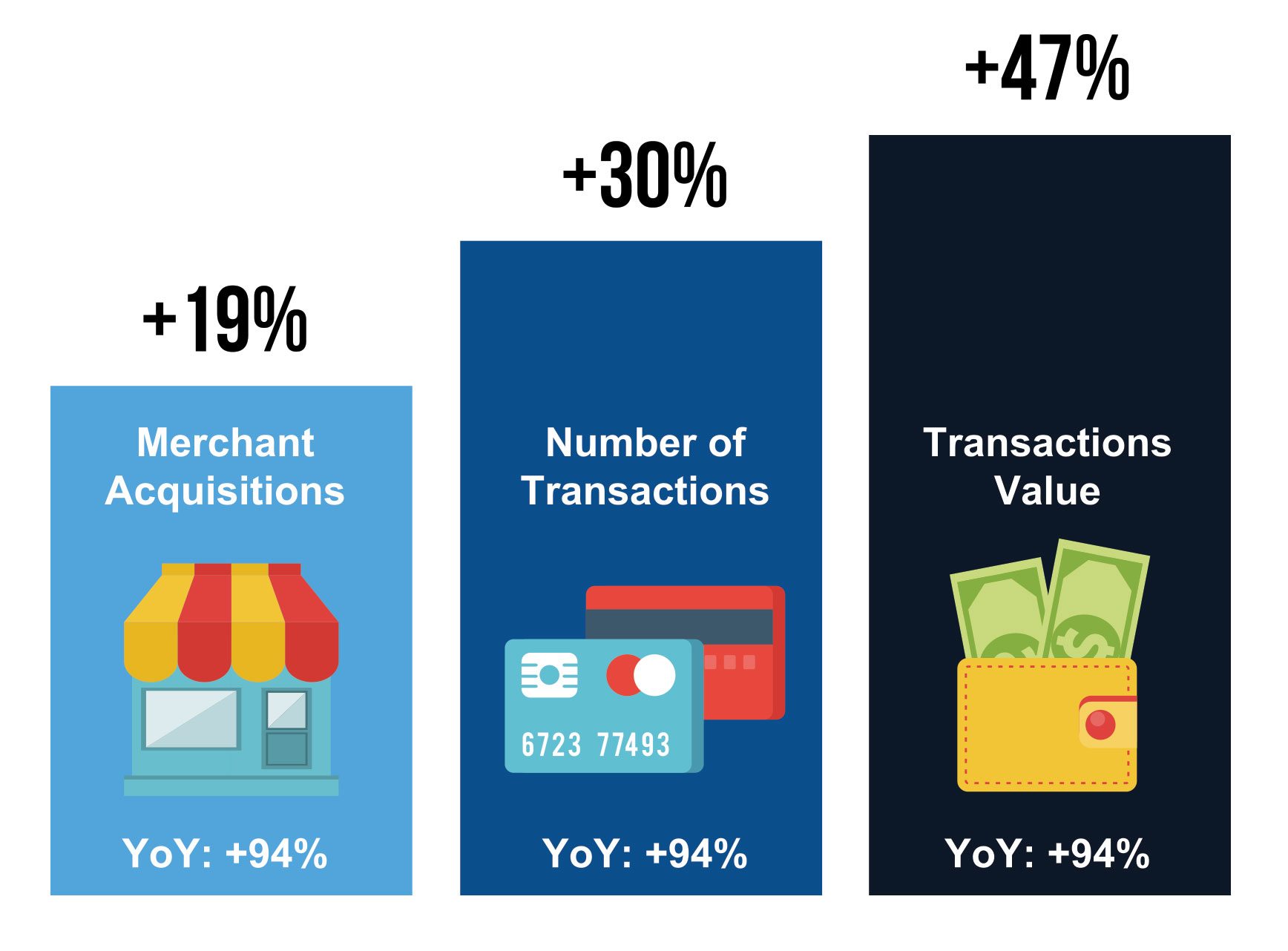 In 2021 so far, PayTabs Egypt is achieving double digit monthly growth across the key metrics: 47% average month-on-month (M-o-M) growth in transaction value, 30% average M-o-M growth in the volume of transactions, and 19% average growth in the number of merchant acquisitions. The Year-on-Year (Y-o-Y) growth is exponential: with transaction values having increased nearly 700% from the same period last year. Time will tell who takes the lion's share of the payment solutions market, as more entrants are hungrier than ever to enter Egypt, a country poised for growth – but it seems likely that PayTabs Egypt will be capturing a larger piece of the pie, for now.