How Sweet it is to be Sweetheart Kitchen…
Sweetheart Kitchen is a relatively new kid on the block, having arrived on the Dubai cloud kitchen scene in 2019; but the team is anything but inexperienced. Sweetheart Kitchen Founder & CEO, Peter Schatzberg, has launched several iterations of the multi-brand virtual restaurant and this is his latest venture. He launched his first virtual kitchen in 2013 in New York city, and then in Berlin in 2018. "One of the things I'm most proud of are the learnings from each iteration of the model, and the retention of our leadership team through all of our challenges," says Schatzberg. "Sweetheart Kitchen is Version 3.0 of my Virtual Kitchen vision; our COO has been with me since Version 1.0 in New York, and our Executive Chef and CTO joined us in Berlin.  All three are part of the leadership team we have today in Dubai". Sweetheart Kitchen didn't just come to Dubai with a seasoned team, it also came with a sizeable war chest, having raised EUR 7.5 million before opening in September 2019, which was followed-up with an additional EUR 15 million 2 months into operations in November 2019. The virtual restaurants company has now raised EUR 36.5 million in total fundraising to date.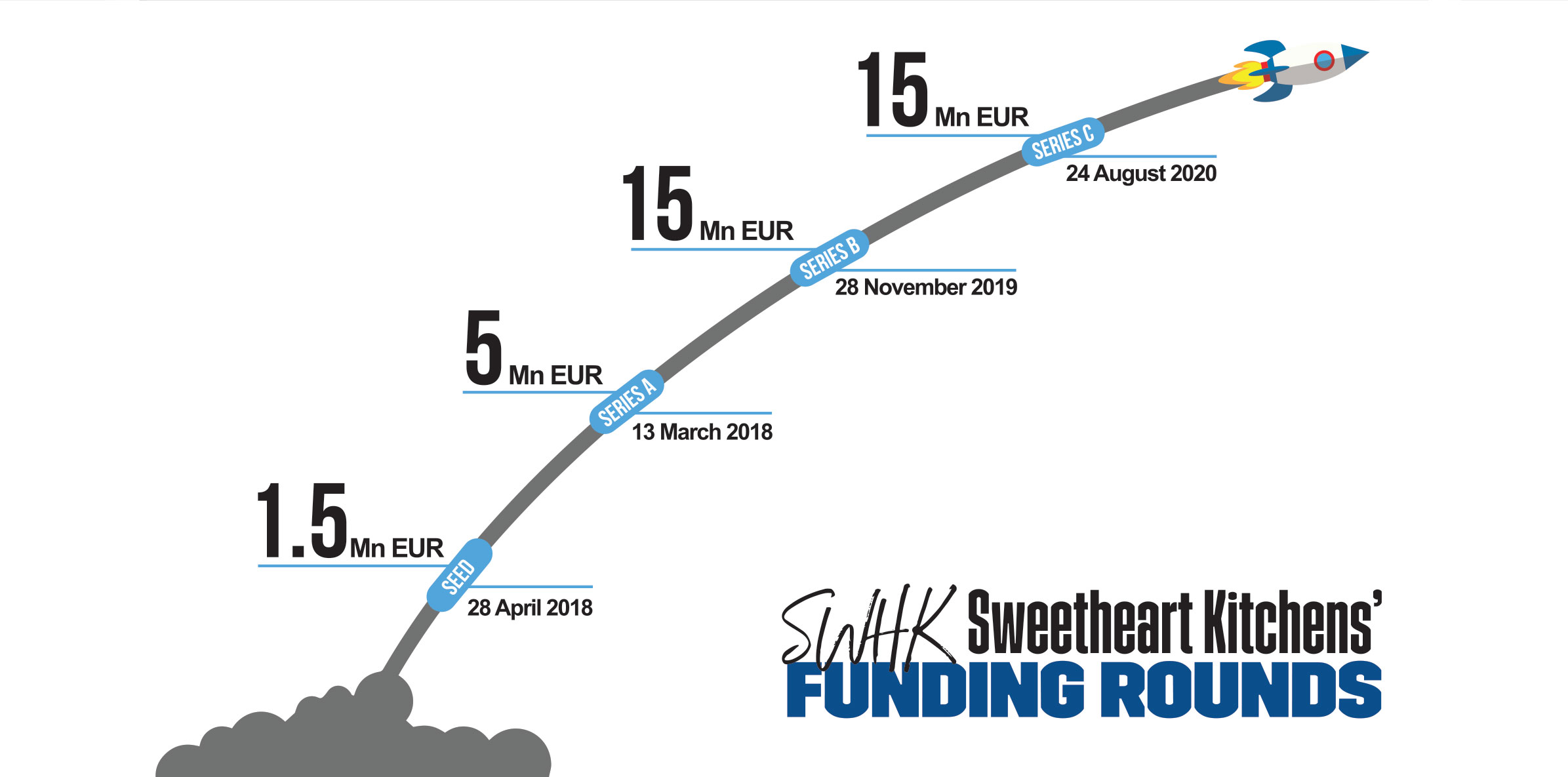 Sweetheart Kitchen is a multi-brand virtual restaurant cloud kitchen model. Sweetheart Kitchen creates all their virtual restaurant brands in-house, prepares, cooks and portions out meals in a central kitchen using their own kitchen staff, and then cooks and packages all delivery orders using their own satellite kitchens and staff. The only part of their business that they outsource is the last-mile delivery, which Sweetheart Kitchen leaves for the food ordering and delivery platforms such as Talabat and Zomato to manage. "We plan to be on all of the platforms in a few months from now, now that we have compatible tech with the aggregators, who have also become better adapted with the Sweetheart Kitchen multi-brand model," says Schatzberg.
Sweetheart Kitchen says they are in a league of their own, a function of the proprietary technology and processes they refer to as the "six sigma kitchen". They claim that their process innovation coupled with their technology results in the fastest lead times in the world, with the least amount of process variation, ever achieved by a kitchen. "Even while processing over 300 items (200 orders) in a single hour from one kitchen, lead times average six minutes, with a standard deviation of two minutes." Adib Samara, VP of Branding and Marketing shares that "our innovation also results in less than 1% food waste, another metric we lead the industry in."
In a world where data is the new gold, Schatzberg says "we have turned food into data, whereby we measure the time it takes to prepare each customer order from the moment it arrives to the moment the delivery driver picks it up. We measure inventory levels, expiration dates (to ensure the freshest food inventory) and all procurement, and automate inventory transfers and production decisions using algorithms." In essence, Sweetheart Kitchen is removing all decisions that would ordinarily be made by employees to achieve operational excellence and to reduce human error wherever possible. Though the pandemic meant a number of strategic pivots and a period without opening units, Sweetheart Kitchen is continuously looking to grow its footprint and enhance product quality and the customer experience through technology. 
Today, Sweetheart Kitchen produces over 7,000 daily meals across UAE and Kuwait. Its' 16 kitchen units operate 24/7 and each unit has between 6 and 10 employees. Employees are responsible for preparing anywhere from 500-1,200 orders per day, an achievement that would be impossible for a brick-and-mortar restaurant kitchen. It is the process innovation and technology stack that allows Sweetheart Kitchen to be one of the most productive and efficient kitchens in the world. Another advantage that Sweetheart Kitchens possesses is its' centralized commissary, hub-and-spoke style model, where centralized procurement and production create not only operational efficiencies but precise portioning, food consistency, and helps to ensure quality control.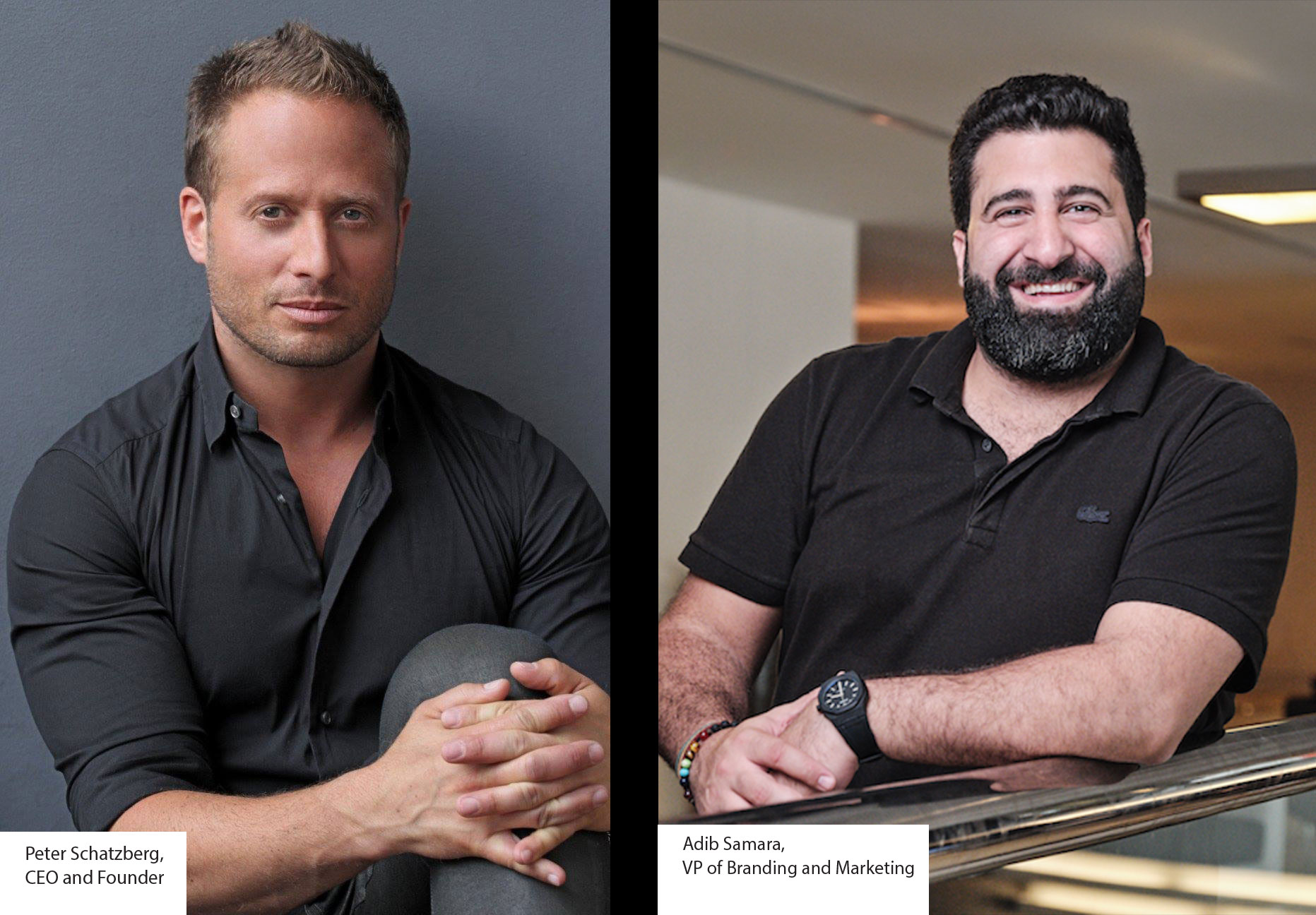 When asked whether or not the pandemic has enhanced their business, Sweetheart Kitchen's Adib Samara says, "there is a public perception that food delivery players and virtual kitchens benefitted from the pandemic.  In reality, the players in this industry require tremendous scale for success and the pandemic slowed the scaling of new units.  Long term, the pandemic served to accelerate the existing global trend towards food delivery, but it was not advantageous to our business in the near term." 
So instead of aggressively expanding during the pandemic, Sweetheart Kitchens turned inward. Samara says, "the pandemic forced us to take a step back, to slow down and evaluate our business in order to tweak it for profitability. Now, we've proven that our kitchens achieve unit economics with average revenues in excess of $1.5M, and we are moving forward with rapid scaling. To the extent that the pandemic forced us to mature at an earlier stage than normal for a startup, it was a productive time for us."  Today, Sweetheart Kitchens has 20 brands, whereas they had over 30 in pre-covid times. After a lot of A/B testing, Sweetheart Kitchen removed brands that were not resonating with customers. In other instances, they improved brands with mediocre performance and cultivated "Hero Brands". "We realized during the pandemic that the number of brands in the portfolio is not a good measure of success but rather the number of Hero Brands that is critical," says Samara. 
Schatzberg continues, "instead of fashioning new blades, we sharpened the blades we had – so to speak. With this focus on operational efficiency and improving our profitability, we grew volume by 600% year-on-year (YoY); revenue run rate is up 500% versus last year. We've really reached a level now where we are polished in Dubai and in Kuwait." When asked why Sweetheart Kitchen, and many others, entered Kuwait before Saudi Arabia, Schatzberg laughed as he said, "we all made a mistake!" He continued, "Kuwait is densely populated and has embraced food delivery, so everyone believed it would be an easy market to enter. Unfortunately, the pandemic was an especially powerful force in Kuwait, and the many COVID related policies that still endure today has made it difficult to scale and operate in the country. Saudi Arabia was previously seen to be a more challenging market, but as reforms have come into place in the Kingdom – that doesn't seem to be the case any longer."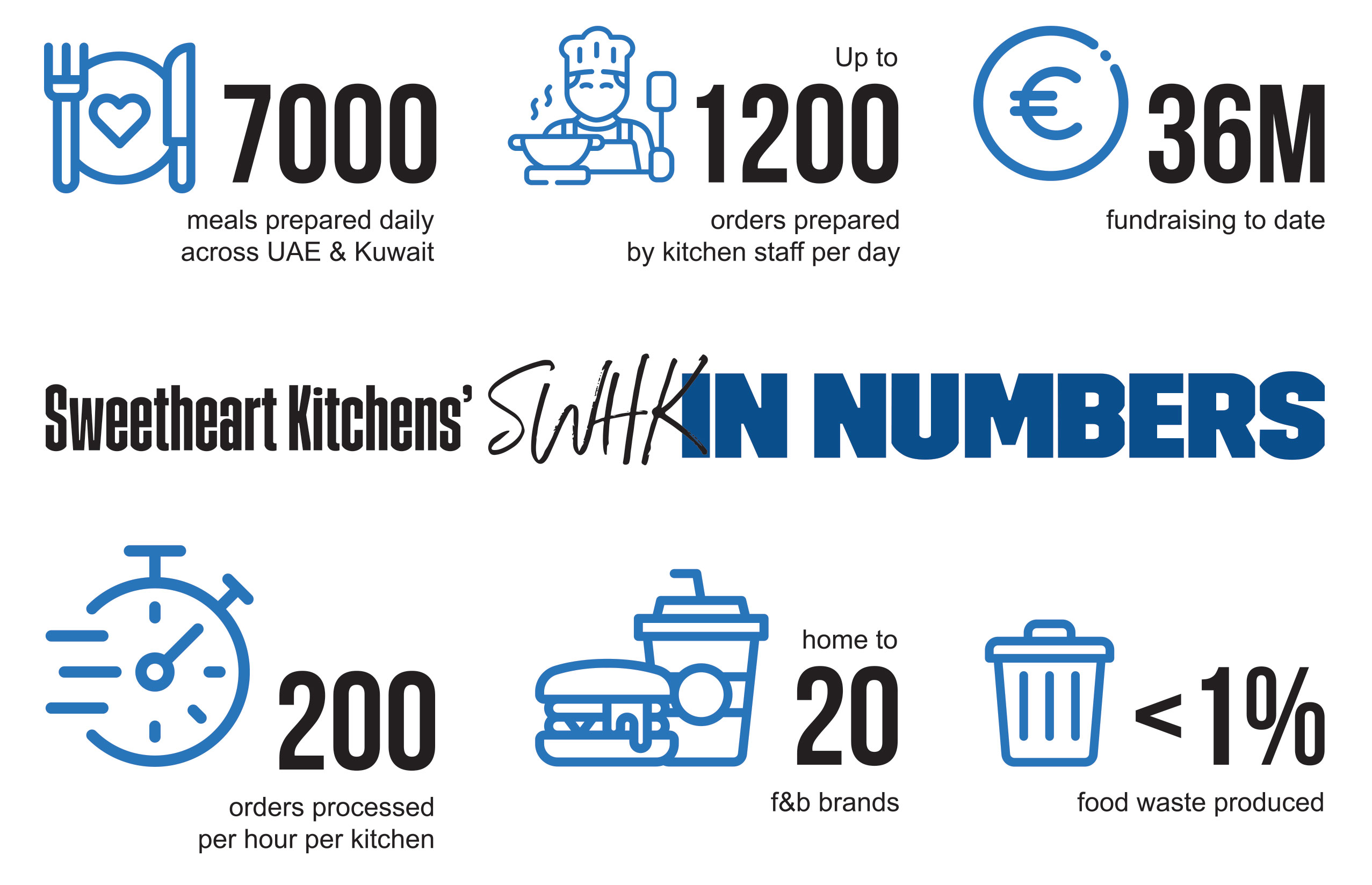 When asked what's next, "Saudi Arabia and Singapore" was the answer. Lastly, I asked Schatzberg if he would consider becoming a fully-stacked cloud kitchen with its own online food aggregator and delivery fleet – he gave an eloquent answer.  "We focus on what we do best, which is the creation of virtual brands offering the consumer tremendous value for their money as a result of our economies of scale in procurement and production and our efficient technology stack and process innovation.  We are not logistics experts nor are we online marketing / demand aggregation professionals, so we leave that to the platforms, who have already achieved this successfully at a global scale.  We stick to what we do best, which is operational excellence and efficiency.  I prefer to build a system where all elements of the business were initially designed to work together.  Then we drop that system into any market with any aggregator and logistics infrastructure in a turn key manner.  We have come close to perfecting that system through trial and error, and now we have a model that is ready for international scaling."