An Insider's Look: An Aviation Entrepreneur Tells Us How Saudi Arabia Has Changed Over the Past 10 Years
Shashank Nigam was one of the 2.5 million business travelers shuttling in and out of Saudi Arabia regularly on business in 2016. Mr. Nigam has worked with over 75 airlines as a global aviation entrepreneur, specializing in enhancing customer experience (CX) and relationships. He is also a citizen of the world; born in India, raised in Singapore, and having lived for periods of time in both Qatar and the Uganda, he now resides in Whistler, British Columbia, Canada with his wife and two daughters. From an airline and tourism vantage point, he's seen it all – and having also worked directly with SAUDIA (formerly Saudi Airlines) throughout the past decade on various CX initiatives, he has a unique perspective to share. As I spoke to him over Zoom, he had a fresh face that reminded me that it was early morning in that part of the world. He smiled warmly as we exchanged pleasantries, and I couldn't help but notice that he was bundled up in a cozy farwa, a traditional Bedouin overcoat. No doubt, a souvenir from his recent family trip to Saudi Arabia.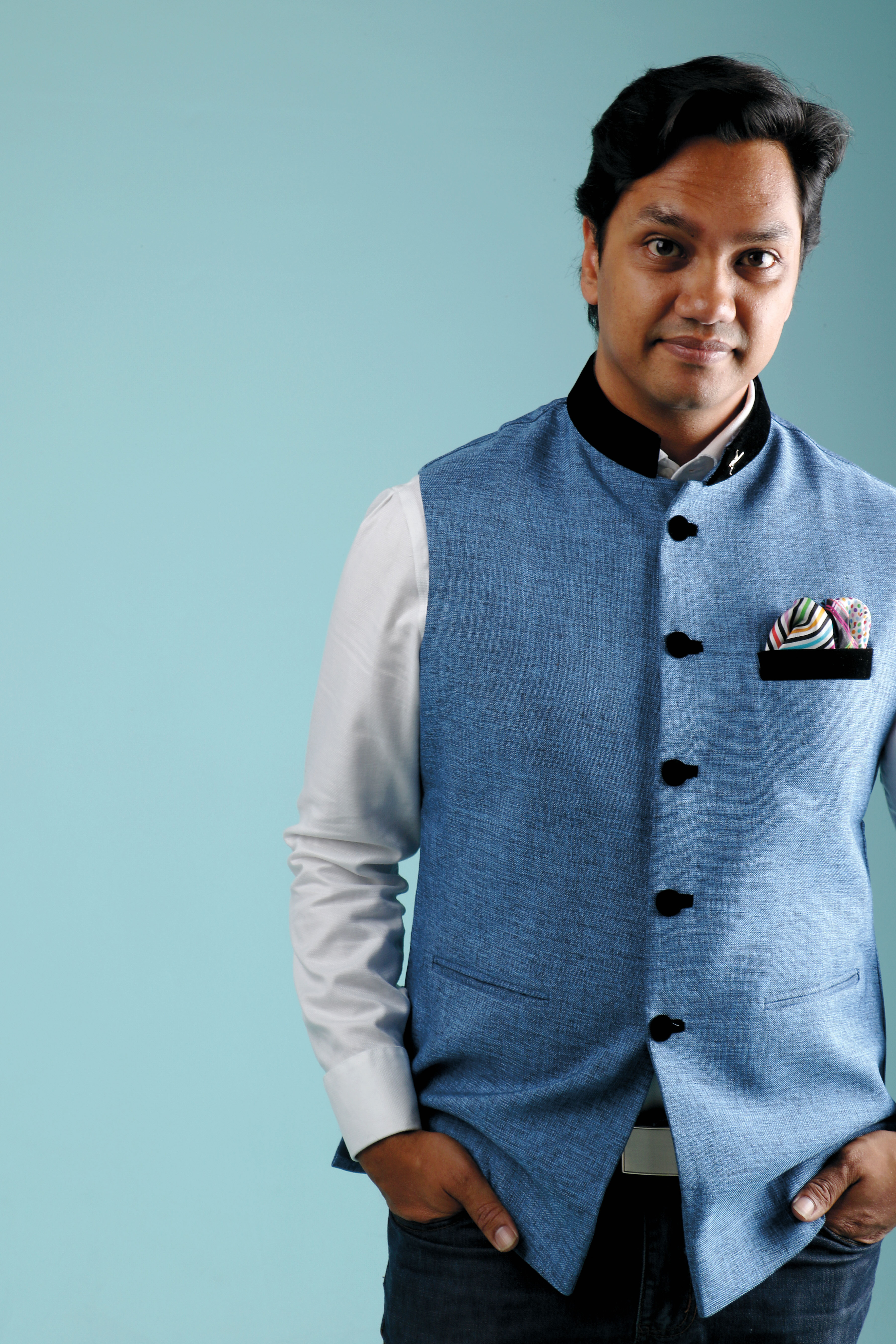 Shashank's business trips to Saudi began in 2012, four years before the words 'Vision 2030' would even be whispered. "I'll be honest with you, back then – I didn't even want to stay in Jeddah or Riyadh for a single night if I could help it," he said. "If I had to take the red-eye and fly-in at 5am and fly out the next morning at 1am, I would do it." This wasn't an uncommon account of how business travelers felt when they traveled to Saudi Arabia up until recently. Many complained there was nothing to do besides work and sleep. So, many sacrificed the latter to fly back to their home countries as soon as possible. It was rare to hear of anyone traveling to Saudi except for work or to visit family. It has only become more common in the past year or so, as the pandemic restrictions have eased – to hear of people extending their business trips over weekends to enjoy extracurricular activities in the Kingdom.
"I remember dreading the experience, starting and ending with the airport experience." He continued, "flying into Jeddah back in 2012 to 2018, it would take me two and a half hours to get out of this tiny little airport. Customs line-ups were long and arduous, and the customs officers – all young boys at the time – often seemed more interested with chatting amongst themselves than processing us through. Then, after all of that, I remember waiting at the baggage carousel for what seemed like forever. It was maddening." 
Fast forward then to December 2021, when Shashank decided to see how Saudi Arabia had changed during the global pandemic hiatus. He had been hearing for some time now about all the transformations Saudi was undergoing from his clients in the region. He must have heard a great many things, because this time he not only came himself (for the first time in 4 years), but brought his wife and two daughters along for the journey as well. "I was nervous about bringing my family with me, but at the same time – after the pandemic, we were all also itching for an adventure." 
Around the world, people have been talking about a 'pre-covid world' and a 'post-covid world'. Similarly, even prior to pandemic lockdowns closing borders around the world, people working in Saudi Arabia had started talking about the 'pre-Vision 2030 Saudi' and the 'post-Vision 2030 Saudi'. The difference is palpable. It wasn't just about women being able to drive, or the relaxation on the requirement on women's dress or the removal of gender segregation at the workplace – all of which, I might add, as a woman traveling to Saudi Arabia since 2014, are massive positive changes to an expat woman's lived-experience in the Kingdom. But beyond those news headlines, there seems to be a new air of promise and change in the Kingdom, fueled by young people's energy and a change in mindset when doing business. Though an entire generation's mindset cannot be changed in a mere five years, there are clear signs of change in daily interactions which start at the airport when you fly in.
"I was pleasantly shocked," says Shashank. "When I arrived to the new Jeddah Hub this time, it looked like any other modern airport from Changi (Singapore) or Doha (Qatar). When we walked off the plane, we were greeted by a four-story aquarium equipped with sharks and marine life – something my daughters loved," he said with a grin.  Shashank is referring to the aquarium installed at the new Jeddah hub airport, that stands 14 meters tall and houses over 2,000 rare fish. The new airport has the capacity to handle 30 million passengers annually in its first phase, with additional phases planned for the future. The airport comes equipped with a driverless electric train and an 18,000 sqm indoor park, along with a fish pool that contains several kinds of coral reefs transplanted from the Red Sea shores of Saudi Arabia. The Jeddah airport also is home to an inter-faith prayer room for all passengers to utilize at their leisure. 
"Instead of long wait times, my family and I were greeted with over 50 customs counters, all staffed with Saudi women, greeting and shuffling people through the queues in an orderly manner. It was clear that they had been trained well, exchanging pleasantries with my wife and children, and ushering us through with genuine smiles. My wife was very impressed."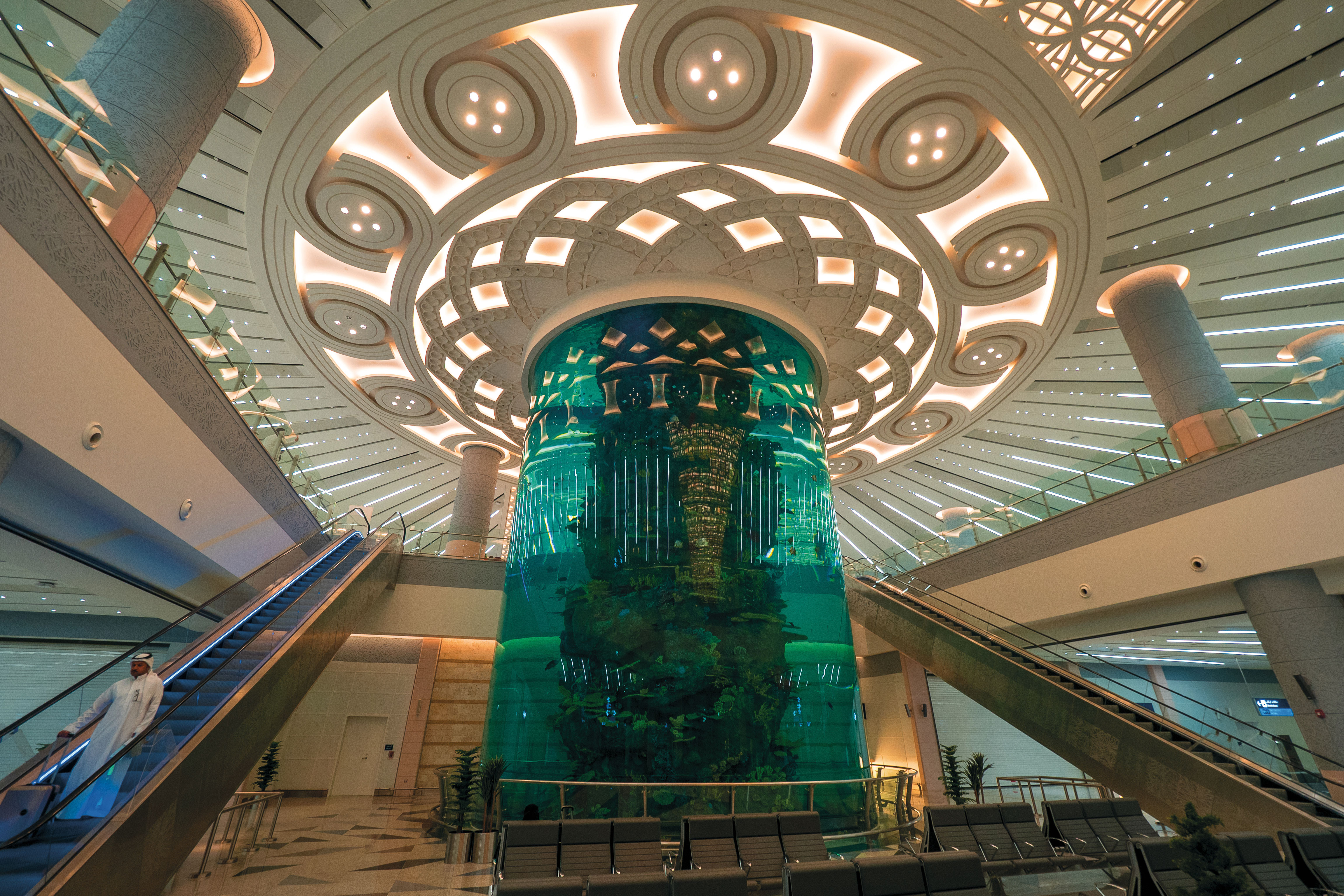 A product of his profession, Shashank shared that this attention to detail and customer service was something he paid attention to everywhere he went. It was exactly this detail-oriented visitor experience that he and his wife experienced that made them extend their family holiday by a few days. And this is exactly the type of last-minute extension, and added tourism dollars, the entire Saudi leisure tourism strategy is hoping for: delight visitors and get them to stay longer than originally planned, and come back and visit again. 
When I asked Shashank what he thought about the entrepreneurial opportunities in the Kingdom, he replied, "First and foremost, Saudi Arabia and its people have a natural hospitality, opposite to the cold capitalistic nature of a place like New York city, as an example. This makes doing business in Saudi enjoyable from an entrepreneurial experience point of view. Add to that the hunger and drive that the Saudis currently possess to significantly transform the Kingdom in a very short period of time – this translates into big audacious goals, backed with significant resources to achieve them. There is rarely an instance where budgetary constraints impact results, and as an entrepreneur – this is a major upside of working with the Saudis." It is true that many go and work in Saudi Arabia, as the Kingdom are willing to pay top dollar for top talent, products and services. While much of the rest of the world are still reeling from the recession and economic hardships caused by the Covid19 pandemic, Saudi Arabia is investing more than ever into its' economy, to develop new industries and develop its people. 
On the way back home, Shashank flew SAUDIA's long-haul flight from Jeddah to Washington D.C. "I know I didn't expect Saudi Arabia to have Duty Free shopping on par with what you might see in Seoul, and a lounge as inviting as Virgin's Clubhouses. My wife appreciated the Chocolate and Date Bar too, where a date-tender explained to us the five different dates sourced from various regions of Saudi Arabia, and then paired them with teas and coffees from the same regions." 
From start to finish, it seems Saudi is figuring out how to delight visitors at every turn. And the Jeddah Hub, of which we speak of most, is not the only new airport in the Kingdom. Since 2014 the Kingdom has more than doubled the number of domestic and international airports to 35 – expanding its total annual passenger capacity from 47 million to well over 100 million passengers. One by one, these airports are all bringing a new and improved visitor experience to those that travel to the Kingdom. Who knows, there might be a 'date-tender' waiting to serve you some cinnamon and cardamom teas with a special albino date on your next visit to Saudi Arabia.