Qiddiya: The Capital of Sports, Entertainment & Art
Qiddiya is set to become the capital of Entertainment, Sports and the Arts in the Kingdom. Announced in 2017 and expected to first open to the public in 2023, Qiddiya is a $8 billion USD investment toward making Saudi Arabia a wonderful place to live, work and play. Situated just 50km southwest of Riyadh – or an hour's drive – Qiddiya is located at the foothills of Jabal Tuwaiq mountain range. When all phases are complete in 2030, the new site is expected to house venues for music festivals, water parks, sports stadiums, the world's largest Six Flags Amusement Park, a championship golf course, a skate park, equestrian grounds, a performance arts center, hiking trails, adventure activities like ziplining and mountain biking, and also become the permanent home to the F1 Saudi Grand Prix racetrack. 
Qiddiya is hoping to be much more than just a collection of amusement parks. Qiddiya's 367km2 site makes it 16% larger than the country of Malta. This site in Saudi Arabia is nearly 15 times the size of Yas Island, the entertainment district in neighboring Abu Dhabi, and double the footprint of Disney World in Florida. The project aims at meeting the need of young local Saudis, that have a severe lack of leisure entertainment options in the Kingdom today. Visitors can expect to find more than 300 leisure and entertainment facilities when finished.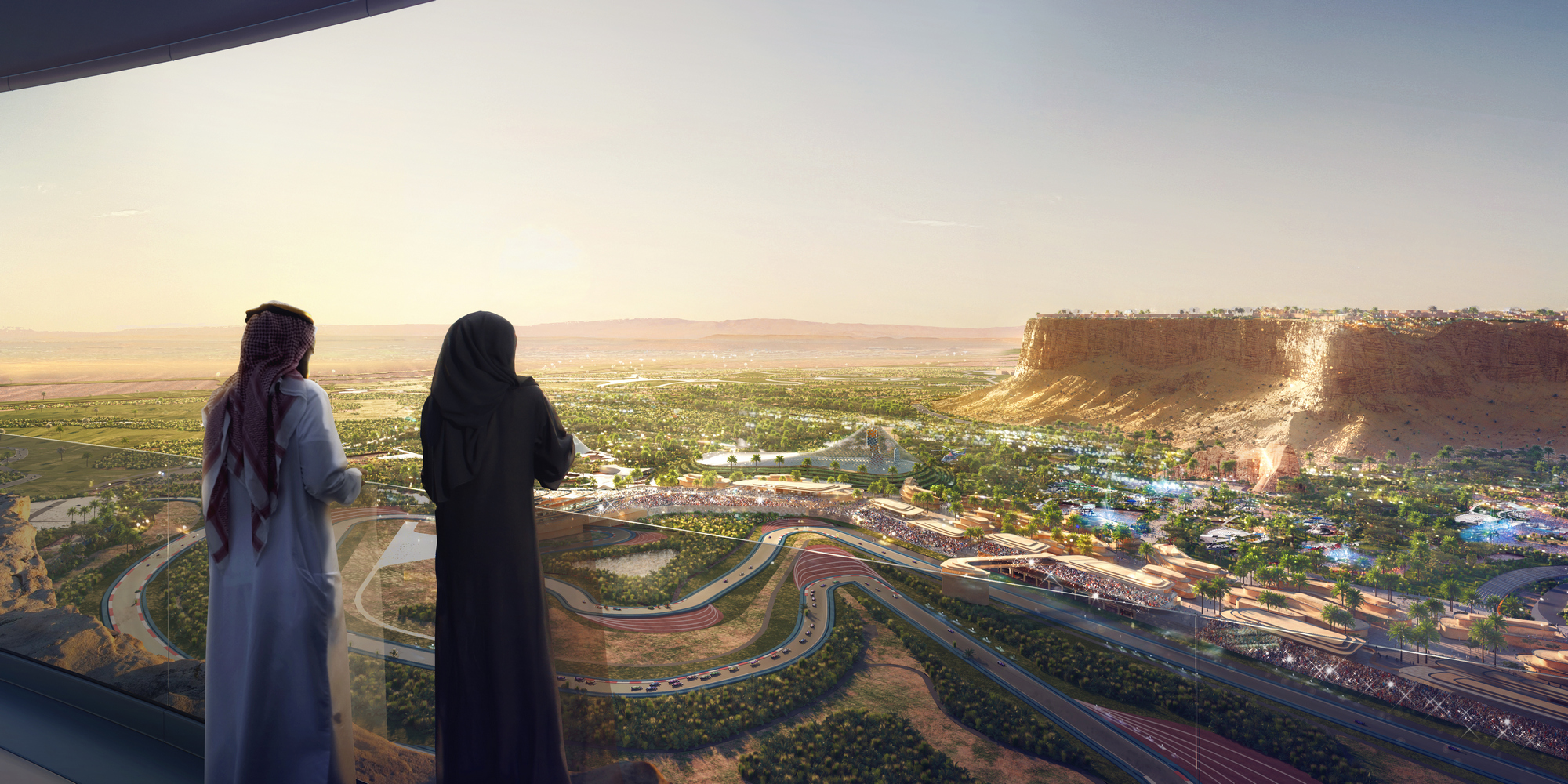 Photos Courtesy of Qiddiya
Among the activities and services Saudis will be able to find there will include theme parks – such as the world's largest six flags amusement park presently being built along with a water park. Qiddiya will also be home to arts and cultural activities, allowing visitors and residents to learn about Saudi culture and art, dance and much more. Sports and recreational facilities will also be provided for swimming, sports clubs, health and wellness. We can't forget about the Championship golf course being designed by Jack Nicklaus as well. A major component of Qiddiya will be the motorsport programs, from amateur off-roading sports to on-track racing at every level. By 2023, Qiddiya expects to house the permanent home to the Formula One Saudi Grand Prix race track. Amateur rally, motorbike and go-karting teams are expected to have regular training and track race days here. Qiddiya also has ambitions to provide outdoor and environmental activities, housing animal parks, desert gardens, camping experiences, and outdoor adventure activities such as hiking, stargazing and ziplining. There are also plans for a snow park within Qiddiya as well. 
$1 billion USD is going towards developing the Six Flags Amusement Park. Six Flags Qiddiya will be the largest of its parks in the world, larger than Six Flags' parks in the USA, Mexico or Canada. The most anticipated ride is called the Falcon Flight, inspired by Saudi's national bird – it will be the longest and fastest roller-coaster in the world. Another $750 million USD was awarded to build Saudi Arabia's first and the region's largest water theme park, to be equipped with 22 rides and attractions including 9 world firsts. The park is also exploring ways to reduce water pressure on certain rides to reduce water evaporation by half.
Qiddiya Investment Company is also investing in the development of local sporting teams. Two of Saudi Arabia's biggest football clubs, Riyadh's Al-Nassr and Al-Hilal teams have netted SAR 100 million a year deals from Qiddiya. This investment was considered a strategic move to further develop these teams and garner greater audiences to come watch matches as the new 40,000 plus seat stadium, being completed on-site at Qiddiya. The new stadium will become the venue for all home-games of the Riyadh-based teams.
The project broke ground in 2018, and is expected to let its first visitors in in 2023.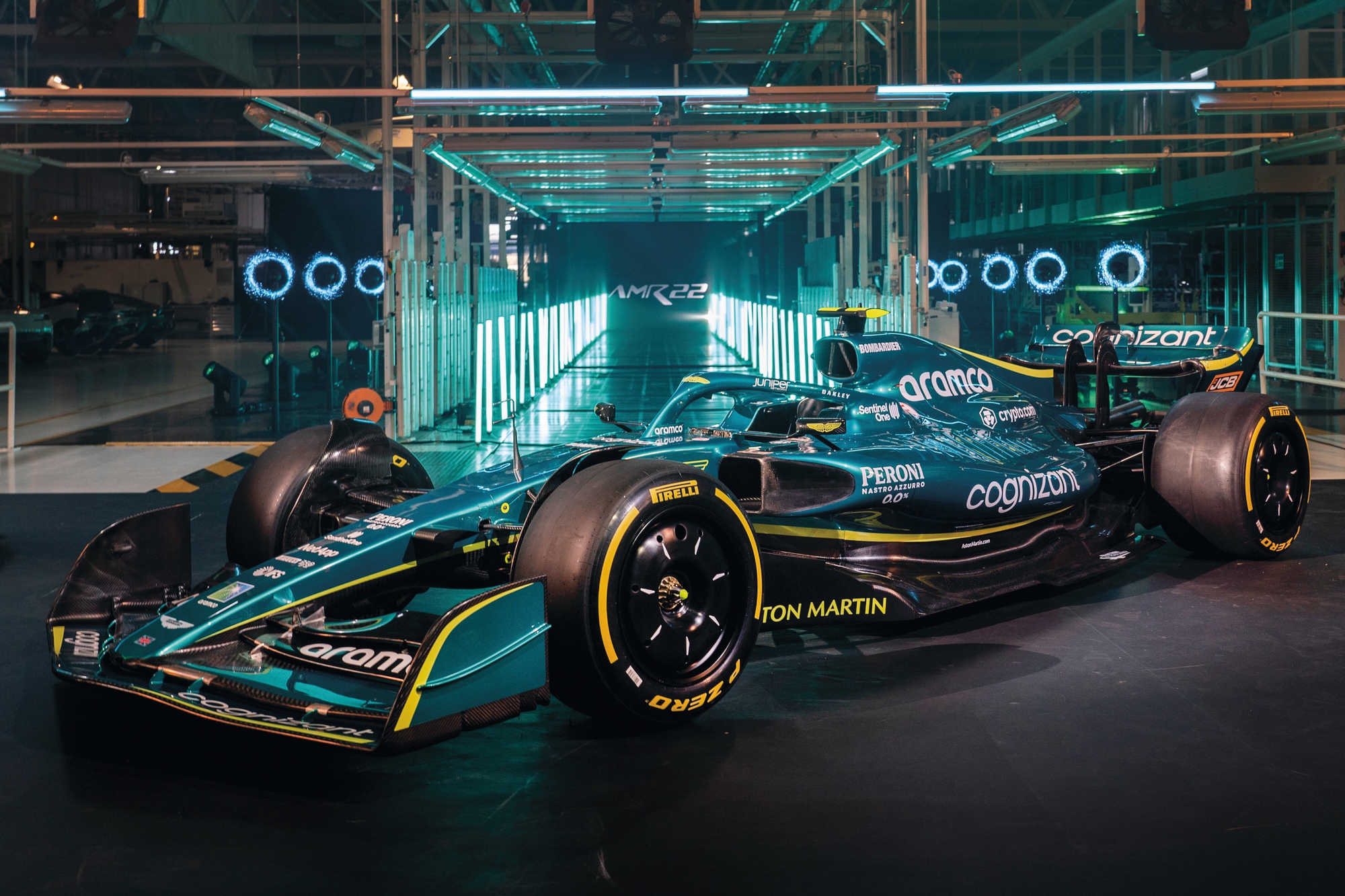 "This is a super exciting project. It is the world's biggest venture when it comes to entertainment, sport, the arts, all together and integrated. This has never been done before. So the complexity of it is exciting. But above and beyond that, it is this opportunity to be part of the transformation of the country. To change the perception of the Kingdom of Saudi Arabia around the world. To bring more happiness to the people of Saudi, to meet a demand that exists for entertainment and leisure in the country."
 – Philippe Gas, CEO at Qiddiya Investment Company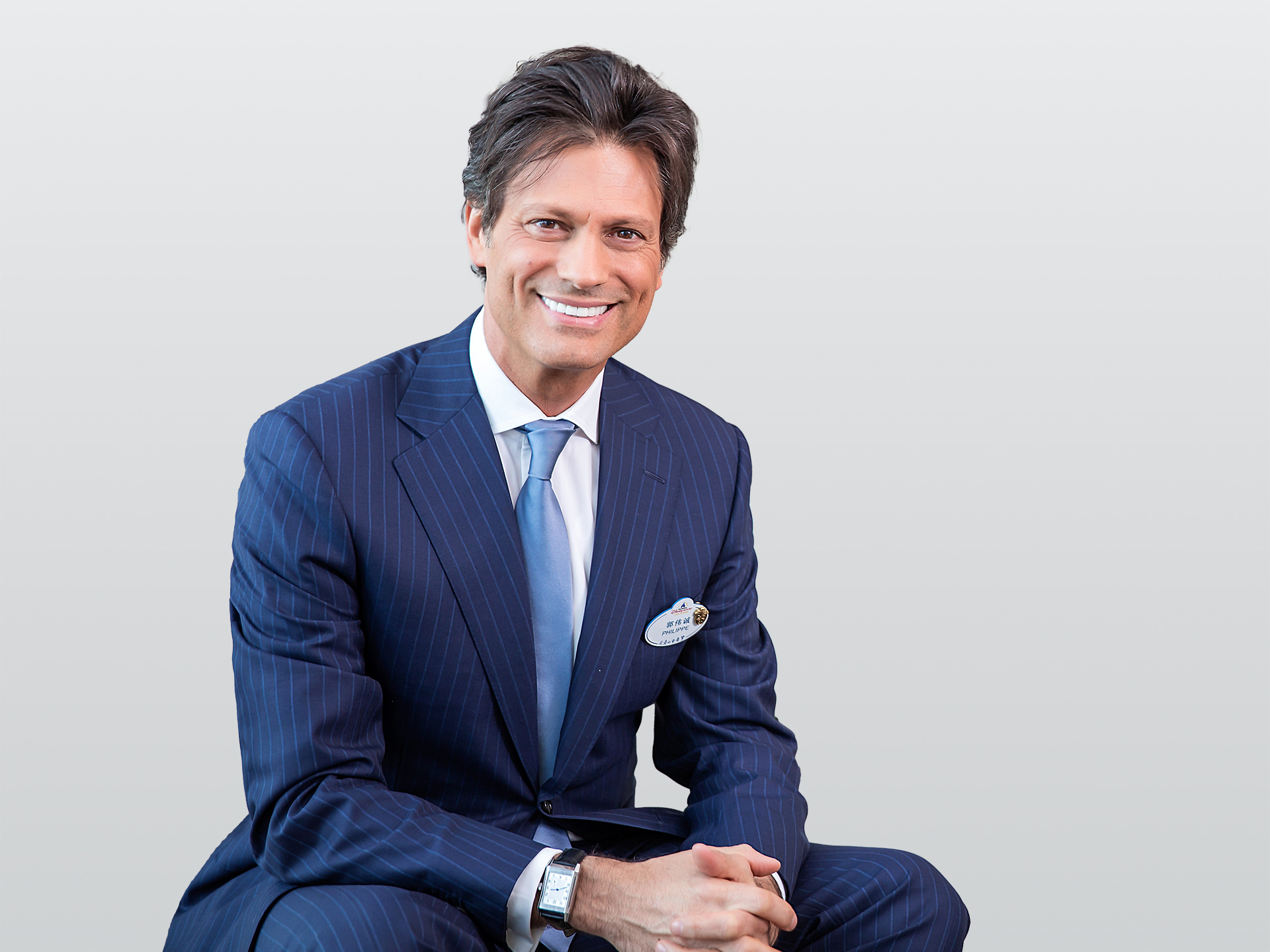 Read Next: Explore Saudi's Mega and Giga Projects that are Changing the Kingdom's Tourism Landscape