5 Graphs that Explain EV Purchase Drivers Across the World
There is no doubt that more and more individuals around the world are making the switch to drive electric cars. 
But in each market, EV manufacturers face different concerns from customers, which directly relate to that country's appetite towards switching to electric vehicles. 
Here are 5 graphs that explain how consumers across key markets in the world perceive EVs and the most important drivers to decide to drive one.
1. Chinese consumers have the greatest appetite for EVs; while Japanese consumers have the greatest distaste for combustion engine vehicles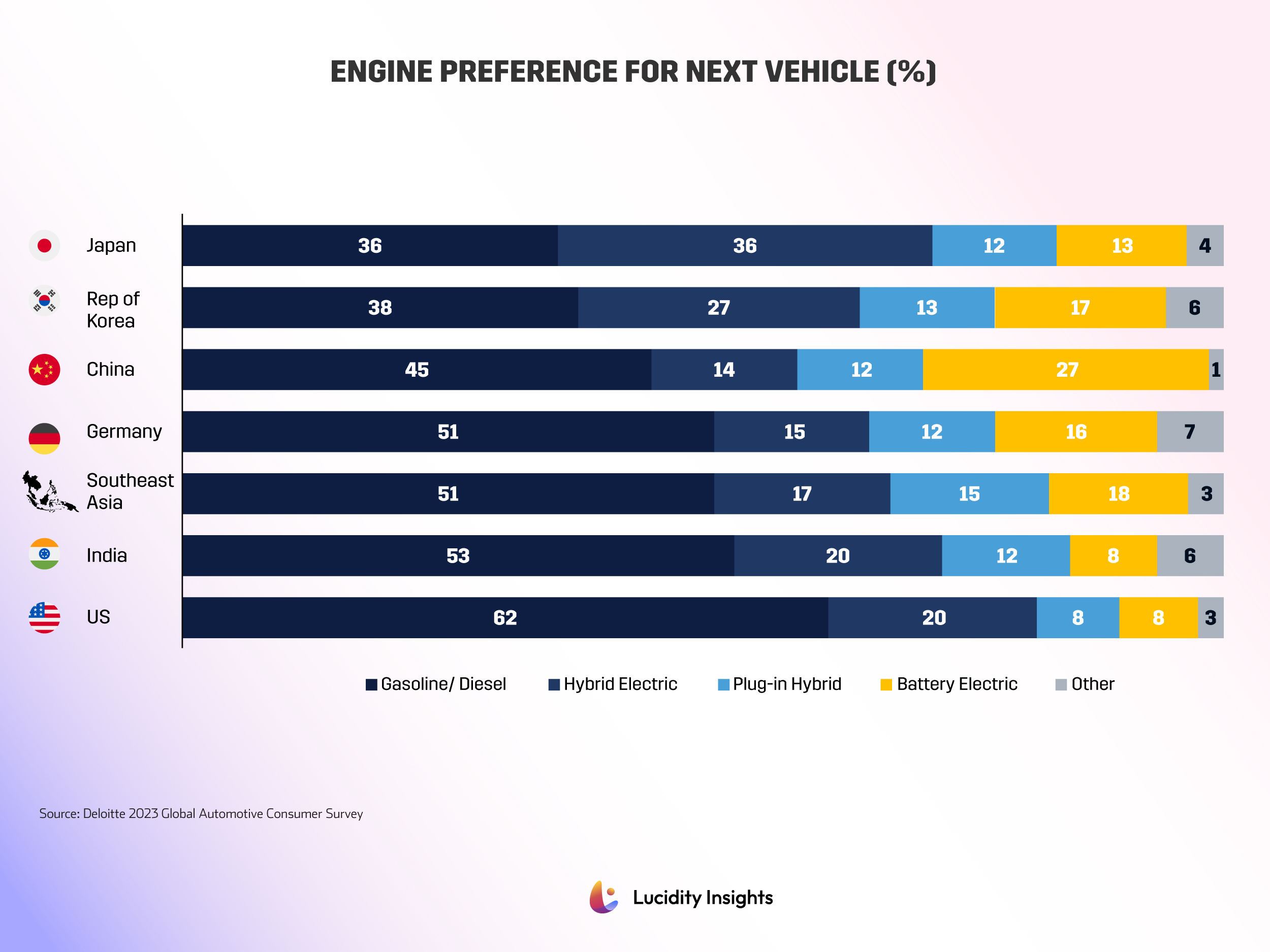 Infobyte: Engine Preference for Next Vehicle (%)
2. When looking at EV purchase d
Register & Read for Free
Just login or create a free account to enjoy our content