Work Smarter, Eat Better with Deliverect
Deliverect is a Belgian SaaS company, founded in 2018, that simplifies online order management for establishments across 40 markets.
The company was founded by Jan Hollez, Zhong Xu, Jelte Vrijhoef, and Jerome Laredo as their personal contribution to the hospitality sector, but the inspiration behind it first came from Zhong's father, who migrated from China to Europe in the late 80's. Working in Chinese restaurants to earn money to complete his PhD, Zhong's father saw firsthand the pain-points faced by local restaurants and built a PoS (point of sale) system for Chinese restaurants in Belgium. A young entrepreneur himself, Zhong later entered the hospitality industry with a mission "to help the food industry thrive so that they can focus on what they're best at - serving great food and being the glue of society." This led Zhong ultimately to becoming Deliverect's co-founder and CEO.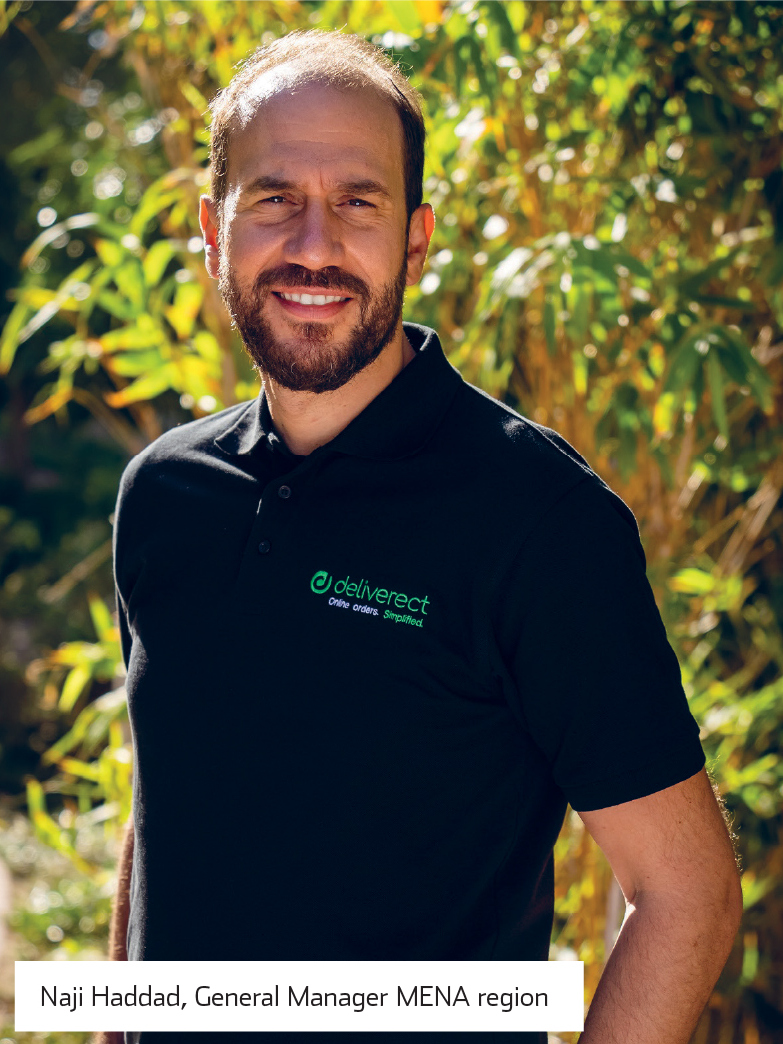 In 2010 before Deliverect, Zhong and Hollez founded POSiOS, an ipad-based PoS system for European restaurants. POSiOS was acquired by Lightspeed in 2014 and its success story soon became the origin story of Deliverect. "Deliverect was born in 2018 as a way to bridge the gap between delivery platforms and POS systems."
Following its 2018 launch, Deliverect raised over $20M in Series A and B funding rounds and fulfilled over 3.5 million orders before its decision to go global was announced in 2020. A major driving factor for this decision was the covid-19 pandemic when businesses and customers worldwide were plagued by lockdowns and social distancing. As restaurants were forced to put a hold on dine-in services, Deliverect facilitated the switch to online ordering by waiving sign-up fees and implementing monthly subscription fees as many restaurants were unable to make yearly commitments in the unpredictable economy. CEO Zhong spoke to us on Deliverect's adapted mission at the time, "In the current climate in particular, we help restaurant businesses get onto all these different online channels, so they can generate revenue by selling online." Dedicated to the hospitality industry, the Deliverect team wanted to provide a lifeline for businesses to minimize losses and generate revenue after the major hits they took during the pandemic. "This is why we do it," says CTO, Hollez, while recounting a business dinner with one of Deliverect's clients, when the client insisted on paying for the meal to thank Deliverect's team "for getting them through the pandemic."
The latest fundraising rounds were used to optimize Deliverect's technology for restaurant-personalized dashboards with several updates to the system. Deliverect Insights identifies key patterns in restaurant performances and numbers so teams can strategize effectively. Deliverect's SaaS provides product, restaurant location, and delivery platform comparisons for customer satisfaction. The 'Pickup Manager' functionality connects customers and drivers for smooth communication during deliveries. Following these updates and others in 2021, Deliverect reported that restaurants adopting its software exhibited a 25% increase in sales, 30% increase in online orders, and 80% decrease in transaction failures.
Since its establishment in 2018, Deliverect has experienced high demand for its solutions and continued global expansion and growth year by year. Deliverect has expanded to 32,000 locations, across 40 markets, in 2022 as compared to 5,877 in 2020 and 160 in 2018. Similarly, the number of transactions has increased from 130,000 in 2018 to 88 million in 2021, a whopping cumulative annual growth rate of 295%! Business has grown by 384% in the MENA region alone this year, and the company celebrated its 200 million order milestone in October this year.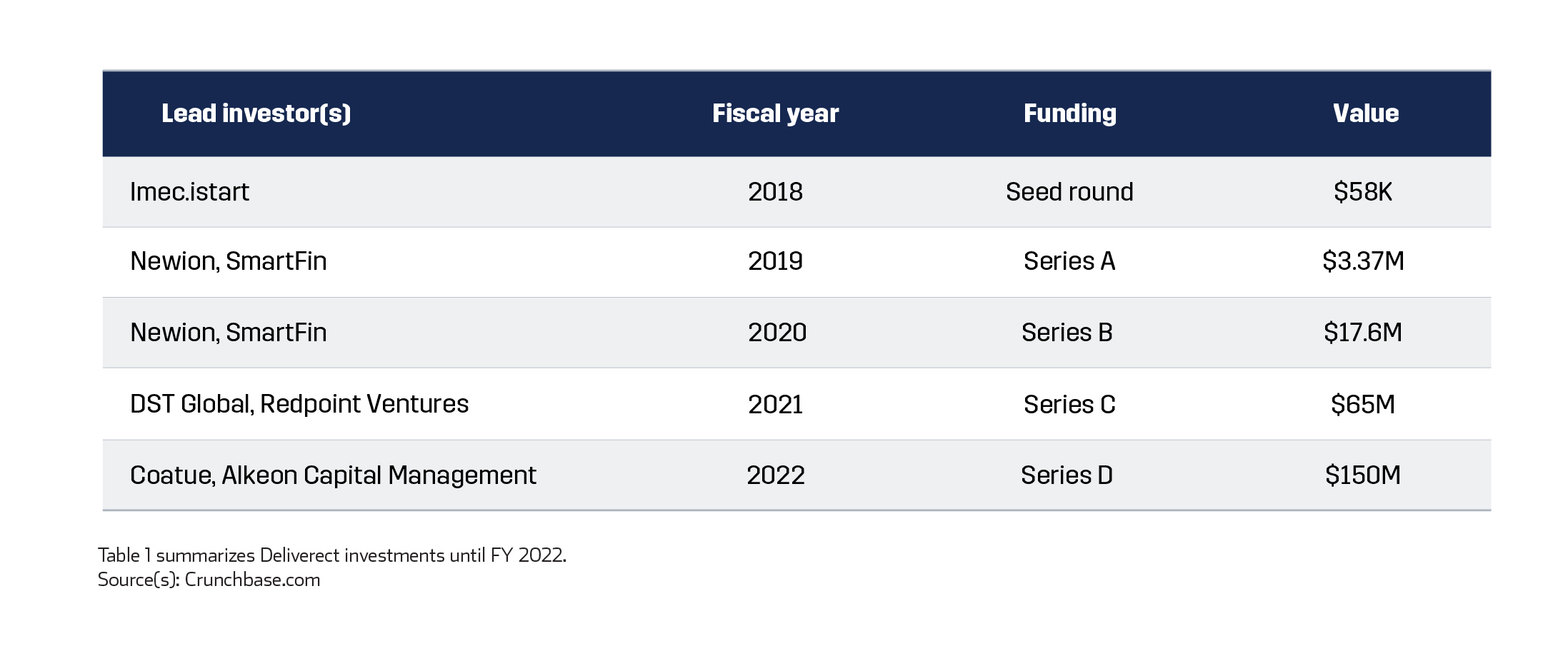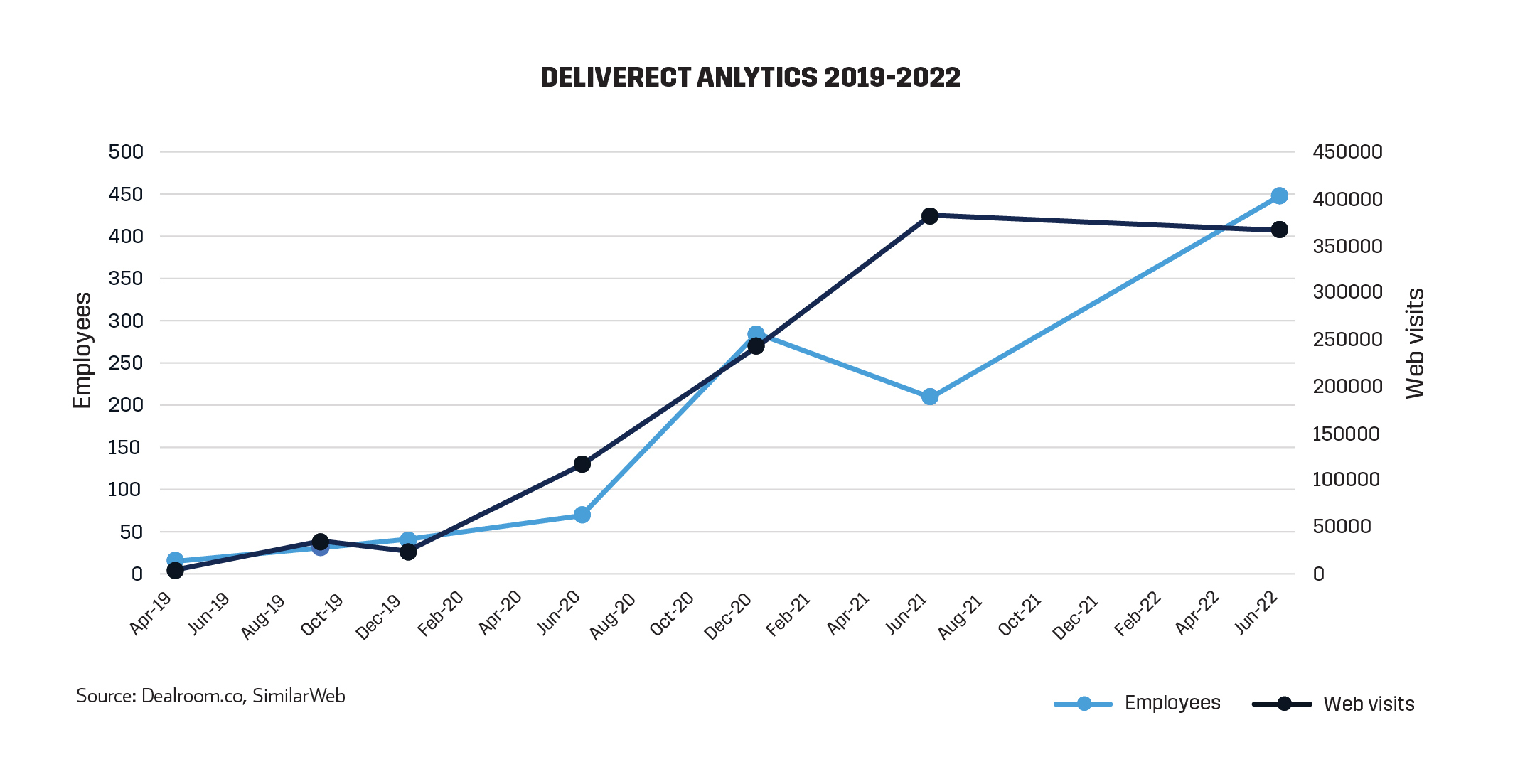 In January this year, Deliverect announced its newly minted unicorn status which came after the company's most recent series D funding of $150M, bringing the valuation of the startup to over $1.4 billion. As Belgium's first unicorn of 2022, Deliverect has also been listed internationally in the "Top 250 Fintech Companies" and "Top 100 Cloud Companies" among 17,000 entries from 26 countries across the world. The company has also recently been nominated by the Flemish government for EY's Scale-Up of the Year.
As for their plans for their recent fundraising, Deliverect launched Deliverect Marketplace – which was previously known as its App Store – is a first-of-its-kind online ecosystem of food industry partners. It connects hospitality players such as stock management, kiosk, POS, order & pay, food delivery services and now virtual brands, so restaurants can streamline costs and efficiencies, generate incoming leads, boost sales, and more. The Deliverect team also plans for engineering and technology advancements in anticipation of a portfolio expansion beyond restaurants to include grocery and convenience stores by 2023. They also see Deliverect's expansion growing into North America.
Speaking of their journey of coming to and establishing an office in Dubai, Naji Haddad, Deliverect's General Manager for the MENA region, says the Deliverect team was attracted to Dubai because of its reputation of being "a hub for innovation and a gateway to the region, fostering a unique ecosystem for startups to grow." Naji elaborates, "as a major player in the hospitality industry, Deliverect goes wherever the F&B sector is strongest, which also happens to be in the UAE and KSA."
Naji explains that after assessing the Dubai market, the Deliverect team saw extreme demand for the solutions they provide and major opportunities to engage with industry leaders. Deliverect was also impressed with Dubai's ambitions to build a smartcity, and the technologically savvy population of entrepreneurially minded people. Recently named as "The Most Supportive Environment for Entrepreneurship" by the Global Entrepreneurship Monitor (GEM), Dubai continues to offer the most supportive ecosystem for startups and scale-ups like Deliverect. On attending the Unicorn Breakfast at the biggest tech conference in Dubai each year, GITEX, Naji was most taken by the significant support shown by the Dubai government for the sector's overall growth.
Deliverect recently commissioned a survey conducted by Censuswide, investigating the effect of recent increases in the cost of living on the F&B sector globally. Findings revealed that with price hikes, people put more thought behind how they spend their money and are likely to cut back on other activities such as buying clothes (44%), going out for drinks/ dinner, (47%) and travelling (43%). However, 57.34% of consumers are now purchasing three or more takeaways or delivery orders per week, in comparison to 49% prior to the inflation increase.
Naji says, "the F&B sector here in Dubai is one of the strongest in the region. What I take to be encouraging in the survey results is that evidently people are continuing to prioritize and enjoy the convenience of takeaway and food delivery." Given Deliverect's plans to invest in technology and expand its product portfolio and scaling to serve hundreds of thousands of establishments, it is eyeing delivery numbers to further grow, as people stay in more.
Learn more about Dubai's Expanding Digital Startup Ecosystem in our latest special report here.