WEMP | Creating a community driven crypto space for women
WEMP (Women Empowerment Token) is a Community-Driven, Decentralized, DeFi / Social Cause Token. WEMP's mission is "to support and empower women globally, while providing a platform to expose more women to crypto." Social tokens are somewhat of a new innovation in the crypto world and have opened a space for a type of cryptocurrency that is based around a brand, creator, or a community. In the case of WEMP, it is all about building a community for a social cause; to bring more women into the crypto world through educating and empowering them with financial independence. WEMP aims to create an ecosystem that provides a wide range of initiatives and benefits, to not only give women their place in the male-dominated crypto space, but also to create an environment that fosters success, new opportunities, as well as serves as an inspiration for female artists, entrepreneurs, and women in general.
And not without good reason. In the USA, as it stands, more than two thirds of crypto investors are men. The gender gap of the crypto world seems to mirror that of the tech and finance sectors, with reports showing that the crypto investment gap actually exceeds the existing gap within traditional investments including stocks, ETF's, mutual funds, and real estate14.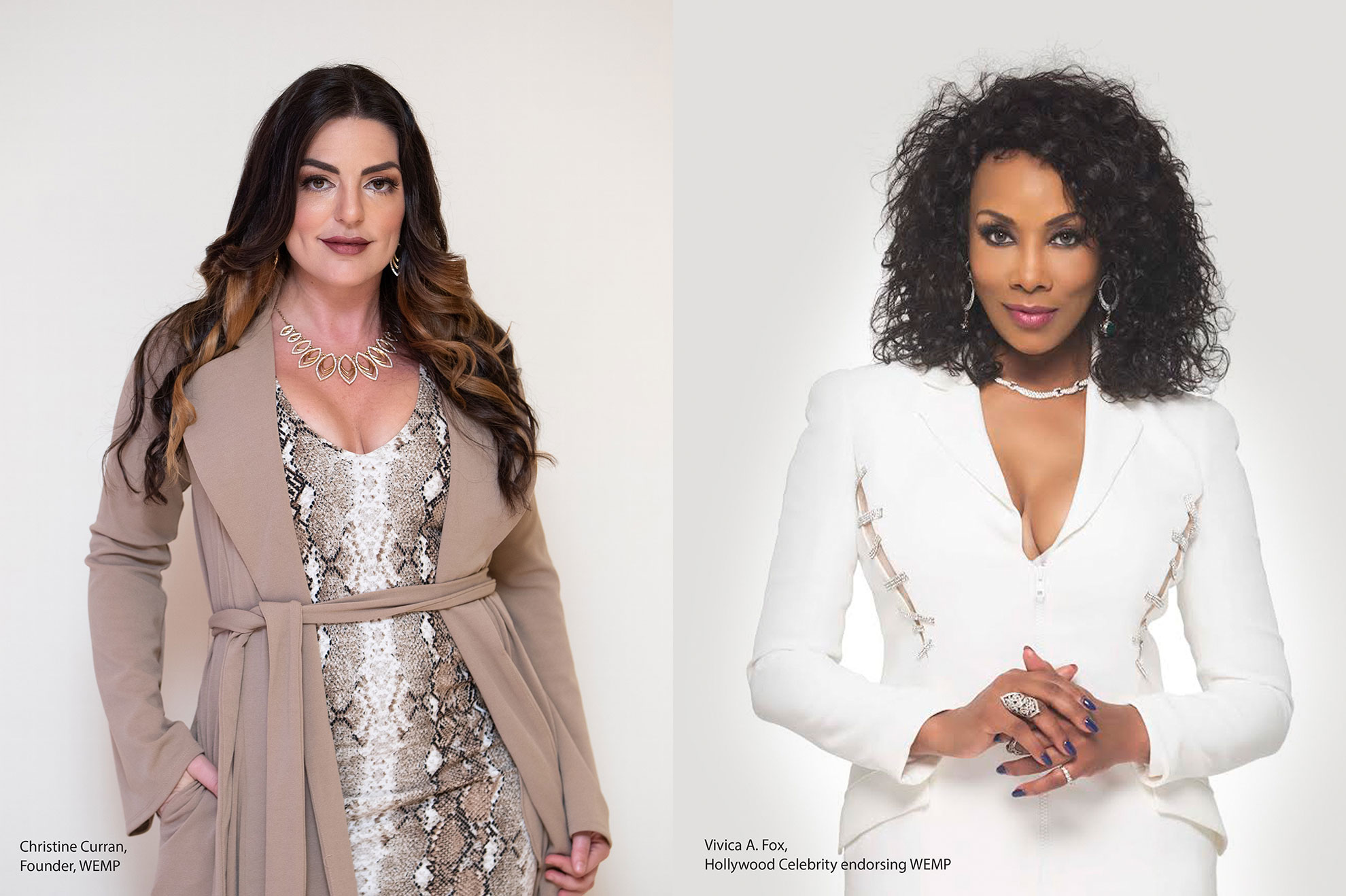 So how can a token be used as a social cause? For a start, WEMP ensured that their first 99 token holders were all women. They also fund women entrepreneurs and women supported charities by allocating 1% of every user transaction to each cause.  On a monthly basis, the community then votes and donates a portion of the funds to the chosen charity and two women entrepreneurs to support their existing business. Such initiatives mean that even as a holder of the token, users are helping the advancement of women. Furthermore, WEMP provides free resources to help women develop deep knowledge and learn about the crypto world in addition to hosting and promoting NFTs created by women.
Since its launch in October 2021, WEMP token has had significant exposure; advertising billboard in Times Square, New York City and announcing their official marketing partnership with Vivica A. Fox, one of the most talented and widely respected Hollywood icons. They will also be sponsoring the WNBA's LA Sparks, for the upcoming season.
 
The founder of WEMP is Christine Curran, a successful entertainment entrepreneur. When the pandemic hit, Christine was in the middle of creating an Oscar style award show for female influencers in various categories, called the "Influential Model Awards" (IMAs). Christine was mentored into the world of crypto by long time friend and business partner, Jarrod Knowles. She quickly realized the value of what crypto offered and felt it would be a strong addition to the global IMAs event to have a token for women by women. She shared that "Having a global currency that coincides with a global event seemed like a win-win and that's how WEMP was founded."
WEMP will be the global currency for the IMAs event happening later this year. It will be used to buy tickets for the event, the livestream, merchandise and to vote for a favorite influencer to receive the "Fan Award". Beyond this, they plan to branch out to be a currency option for different businesses around the globe. South Beach Wine is the first retailer already accepting WEMP as a payment option. 
WEMP was 'fair launched' which means that there was no private sale or ICO. Even the Development team burned their tokens in order to participate fairly in buying and earning the tokens they hold. In line with their community ethos and that of wider decentralized finance, any decisions governing WEMP are also made by the token holders.
The token can currently be purchased through exchange platforms UniSwap and BitMart, and soon investors will also be able to buy the Women Empowerment Token on the Binance Smart Chain. WEMP has an interesting feature to provide automatic rewards for token holders; for every user transaction, 2% WEMP rewards are granted to the holders' decentralized wallets proportional to the amount of WEMP held .
When asked what will drive investment in the WEMP token, Christine told us, "The Influential Model Awards nominees have a combined following of over 100M+. The exposure for WEMP and the amount of people that will be able to use WEMP as a currency to be part of the award show will definitely drive investors to the token.  Besides that, the mission to empower women and create mass adoption benefits everyone in the crypto space. The more users the higher the market cap for the industry. And of course, for those who are all about helping others, we feel our charity and female entrepreneur component will drive massive support as well."
WEMP is certainly making strides in their first quarter of operation, but whether these efforts will be enough to increase women's participation in the crypto world remains to be seen. To learn more, go to Wemp.World.