The Cloud Kitchen Unicorn Named Kitopi
Kitopi is a household name these days in the Cloud Kitchen business. This summer, Kitopi officially became the first FoodTech unicorn in the region when it successfully raised US $415 million in a series C led by SoftBank's Vision Fund 2. It also became the region's fastest start-up to reach unicorn status to date, in just three years. Though details of the valuation are undisclosed, a Bloomberg report officially noted that Kitopi had crossed the US $1 billion valuation mark. Mohamad Ballout, Co-Founder and CEO of Kitopi said, "I think that with SoftBank coming in here, we're the first of probably many more investments they're going to do, and other great investors coming in as well. It's also great to see sovereign wealth funds jumping in to back homegrown concepts. You don't see a lot of that happening, so that's also something we're proud of."
Kitopi seemed to have speed as part of its strategy since day one. Having launched in 2018 in the UAE, the enterprise needed less than a year to expand to Saudi Arabia; Kitopi then began 2019 by closing its Series B funding round with $60 million in its war chest. COVID19 was a growth engine for Kitopi; more and more people were looking to order restaurant quality food at home, and F&B chains didn't have the geographical reach they wanted. Kitopi was an obvious choice. Indeed, in 2020, Kitopi announced 300% growth year-on-year. Today Kitopi operates 60 kitchens in the UAE, Saudi Arabia, Kuwait and Bahrain, and sources ingredients for, prepares, and cooks meals for over 200 F&B chains' delivery-only business. Shake Shack, Papa Johns and Luca all have turned to Kitopi to ensure their high-volume delivery business is completely outsourced and managed by Kitopi. Virtual Restaurants carrying multiple brands under them, like Kuwait's KLC Virtual Restaurants, also have looked to Kitopi to help them expand into new markets.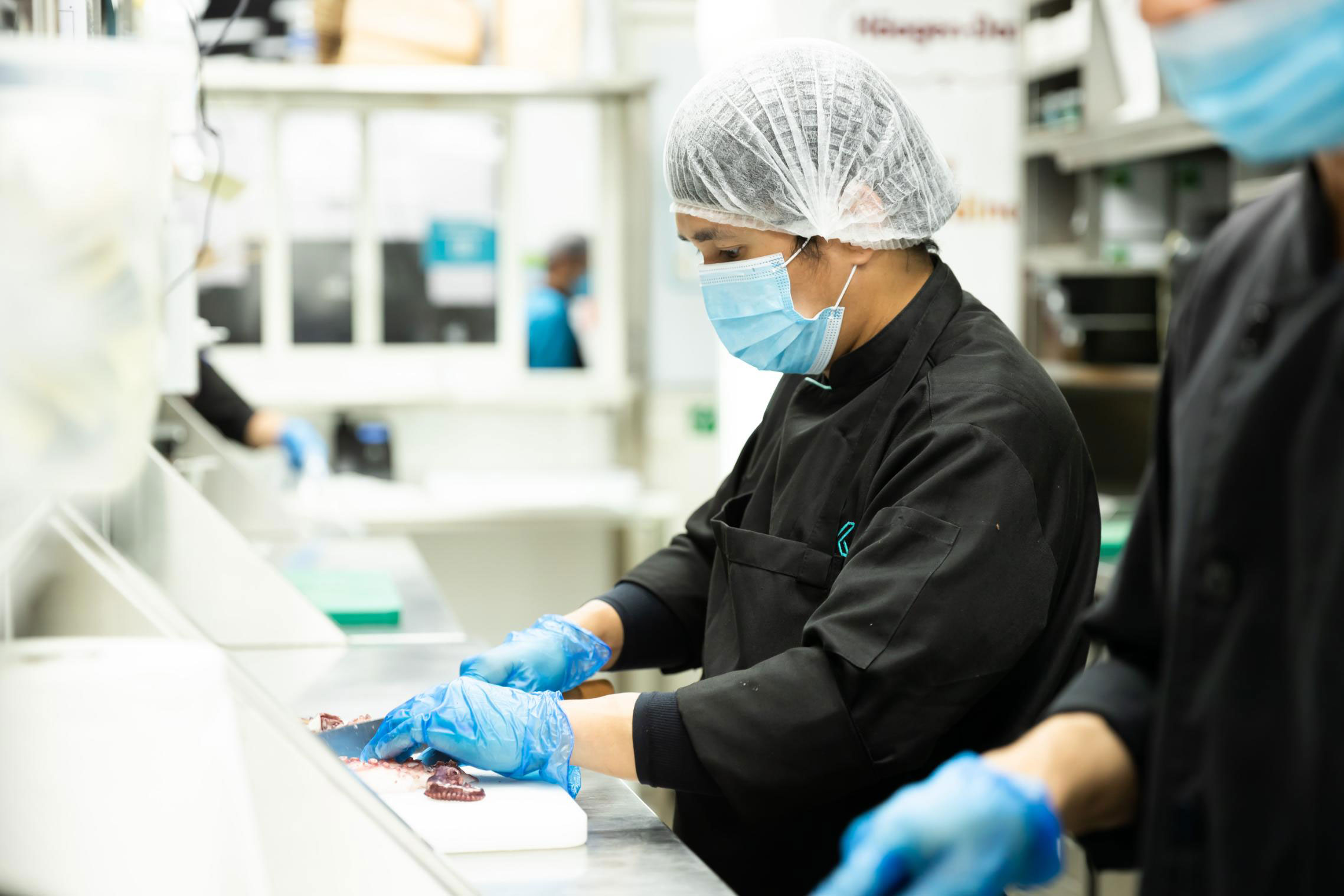 Ballout insists that this is not a Founder-led enterprise, but a company led by 25 strong entrepreneurs. "We're proud founders, but Kitopi is not a founder-led business – we have a top leadership team of 25 people, and they're all heavily involved with our success story. All 2,500 of us are heavily involved, but it's a leadership-led team versus a founder-led business, which allowed us to move much, much faster."
Though the beginning of the pandemic brought a dip in online orders, that seemed to change relatively quickly. "While it continues to be a tough time in many parts of the world, what the pandemic has done is help the F&B industry leapfrog to the digital age, in what otherwise would have taken them years to do," Ballout notes, "Cloud kitchens are the future, as they not only help restaurants scale beyond borders quickly, but provide customers access to their favourite brands from anywhere in the world." The pandemic also allowed the Kitopi team to innovate new business verticals, such as Shop Kitopi. During a time when customers were struggling to get daily essentials, Kitopi launched its grocery business that allowed our customers to order all of their essential groceries and other food items from anywhere in Dubai, and receive it in 60min or less.  
In a world where new cloud kitchens seem to be popping up on a daily basis, Kitopi says they are choosing to focus on their competitive advantage, which is their proprietary Smart Kitchen Operating System (SKOS). SKOS is a suite of applications that optimize the performance of its cloud kitchen operations in real-time. Since launching SKOS, kitchens have been able to double the order volume, while reducing prep time by 40%. The system also makes use of data science to predict when drivers will arrive, and how long an item would take to cook – then auto sequences which items to cook first, thereby enhancing speed. 
As for what's next, Ballout says the plan is to continue to innovate and expand Kitopi's infrastructure, as well as grow strategic restaurant partnerships. Dubai will remain its global headquarters, but Saudi Arabia is set to be the regional headquarters overseeing the Middle East. With a war chest filled with over US $400 million, we can only begin to imagine what might come next.