Industry 4.0 and the Circular Economy: How re.life, a Recyclables Trading Platform, Is Generating New Value from Waste
Recycling is the process of turning waste into new products that can benefit the community and the environment. It can reduce emissions associated with manufacturing processes such as producing virgin plastic and keep waste out of the environment. However, simply recycling a portion of our waste is not enough anymore, especially as our landfills increasingly pile up with waste. The world now seems to be in a neverending cycle of buying products, throwing them away, only to buy similar new products again. Gone are the days when we would only procure products and materials out of necessity. As a result, today we have homes, driveways, offices and storage units full of stuff, and we still continue to buy more.
Globally, 400 million tonnes of plastic waste are produced each year, and 40% of the food produced is wasted, resulting in about 10% of greenhouse gases. Between 75 and 199 million tonnes of plastic are currently in our oceans. According to the World Bank, GCC countries such as Kuwait, Bahrain, and the UAE produce more than 1.5 kilograms of waste per person daily.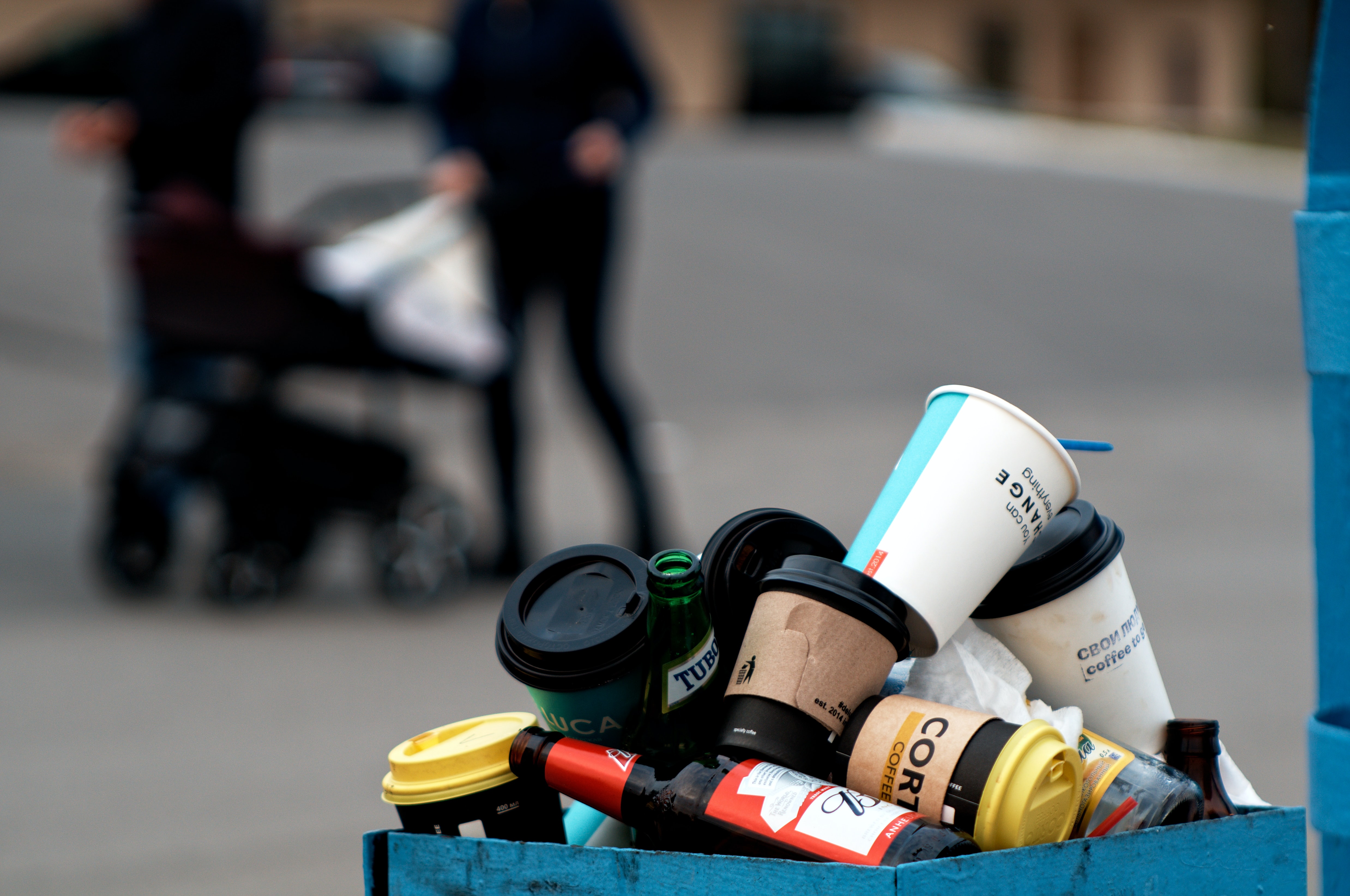 Several Gulf nations have already begun investing in waste management technologies to increase collection and recycling efforts. Sharjah, for example, has already achieved an impressive landfill diversion rate of 76%, which is the highest in the Middle East and marks new possibilities for a zero waste to landfill future. Sharjah's success has made it clear that technology will continue to play an important part in not only reducing the waste to our landfills but also help us find new ways in which we can extract value from our waste.
While efforts to minimise waste production, increase recycling and reduce landfill dependence continue, there is another side to the equation: utilising recovered materials and recyclables. With the right platform, reintroduction of material into the circular economy can be more efficient, conserve resources and give rise to economic benefits. re.life, a UAE grown digital ecosystem, is addressing this opportunity through its re.life market platform by connecting buyers and sellers of recyclables through a virtual B2B marketplace. re.life market is creating mutually beneficial relationships while accelerating reintroduction of material into the circular economy. At the same time, re.life market is enhancing business impact for existing traders in the recyclables trading industry. The platform also supports other businesses to contribute to the circular economy and generate a new income stream by selling specific types of recyclable waste to buyers. Perhaps a wood cabinet manufacturing company produces significant amounts of wooden waste, which cannot be used to create any more furniture. Artisan woodworkers might be looking for just those types of wood pieces to craft home décor products. Similarly, metal waste can also be sold to recycling centres that melt the metals down to produce various products, or mixed fibres can be sold so they can be processed and spun into new fabrics and ropes.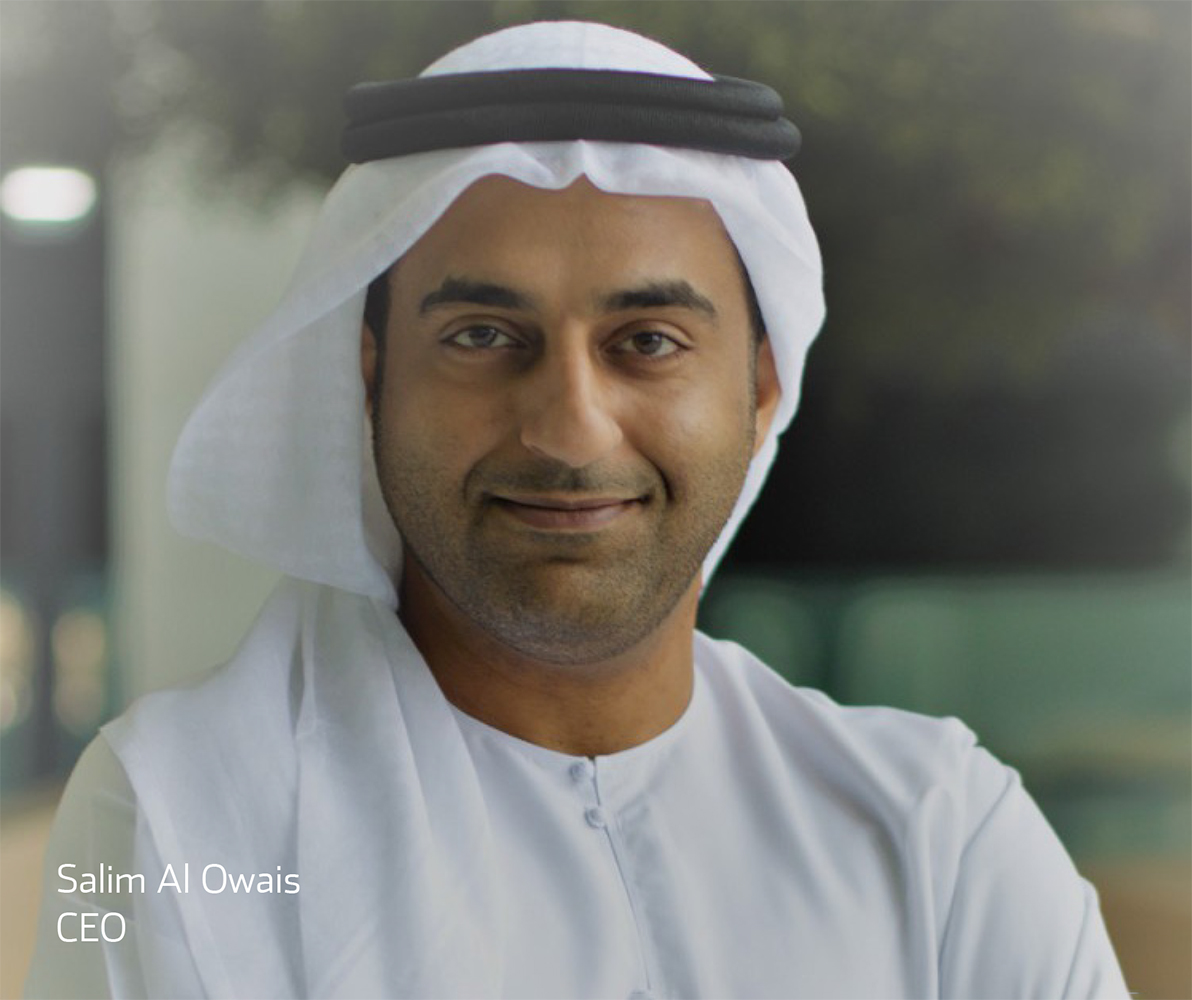 re.life's CEO, Salim Sultan Al Owais, explains, "As a UAE-based startup, we began with industries that had immense potential for local impact. Our strategy for re.life as an ecosystem was to create new and sustainable efficiencies by leveraging the benefits of digitalisation." He states that re.life began by solving the challenges in the logistics industry and then the recyclables trading industry and that "Through platforms from our ecosystem, our goal was to simplify business-to-business (B2B) and business-to-consumer (B2C) transactions, while meeting the growing demands of a digital economy which values convenience, efficiency and immediacy as fundamental decision drivers."
Speaking about re.life market, Salim emphasized that the platform's goal was to disrupt the recyclables trading industry and eliminate many of the pain points that buyers and sellers face through the traditional market. With re.life market, buyers now have visibility on the market and can place bids through a fair and transparent bidding process. At the same time, sellers on re.life market have the opportunity to command higher prices for recyclables, depending on demand.
Traders need to meet business requirements, while effectively and conveniently contributing to the circular economy. re.life market offers various transaction types, eliminating high middlemen fees, while ensuring transparency and adding new value to trading relationships.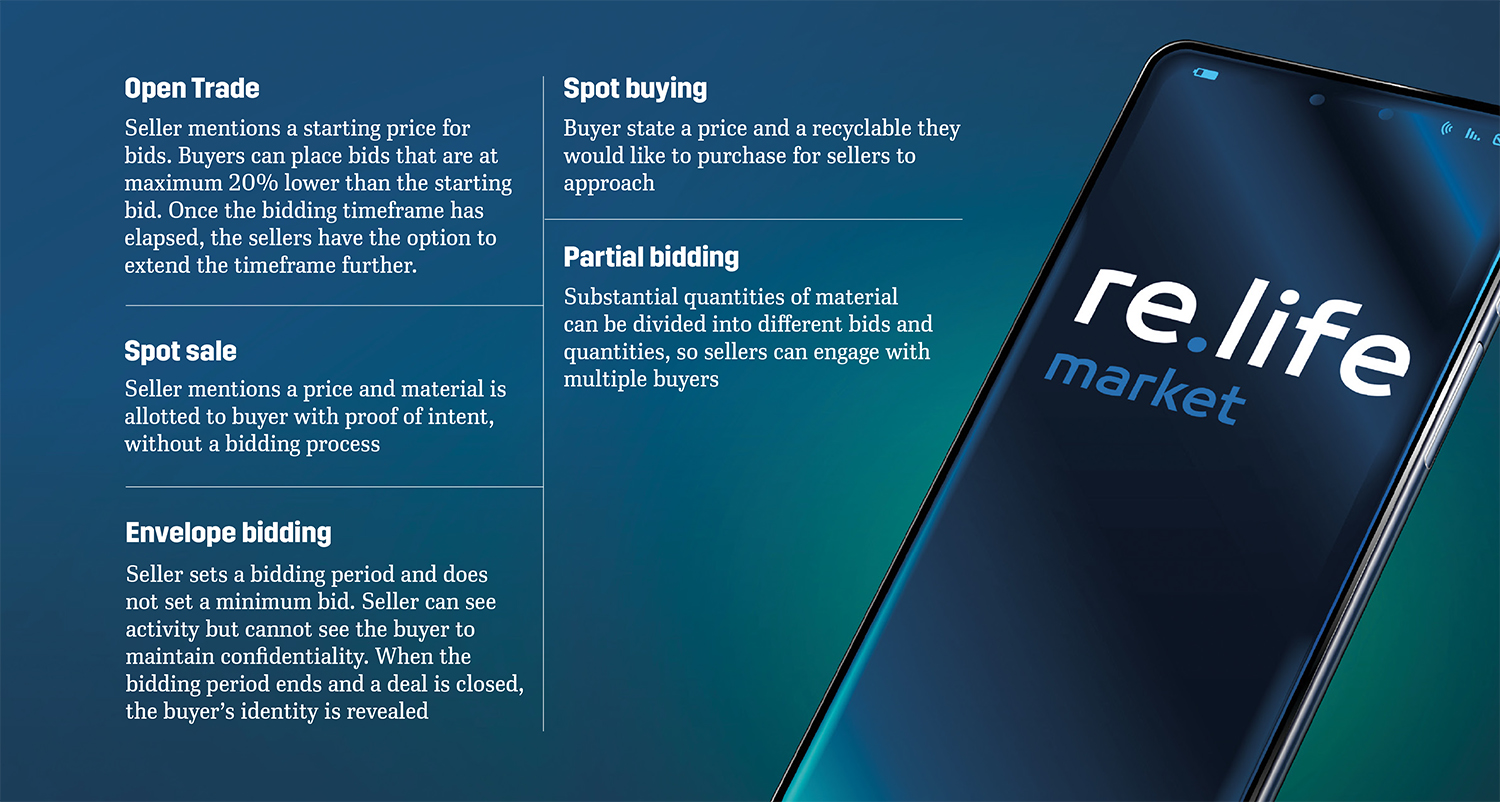 re.life market currently has over 300 regular buyers and sellers. Salim adds, "Not only does re.life market speed up the recyclables trading process, but it also adds a new layer of transparency and promotes more sustainability-centric thinking. In addition, it offers real-time visibility on the market landscape and commodity prices so that buyers are able to purchase commodities that are in short supply in the traditional market."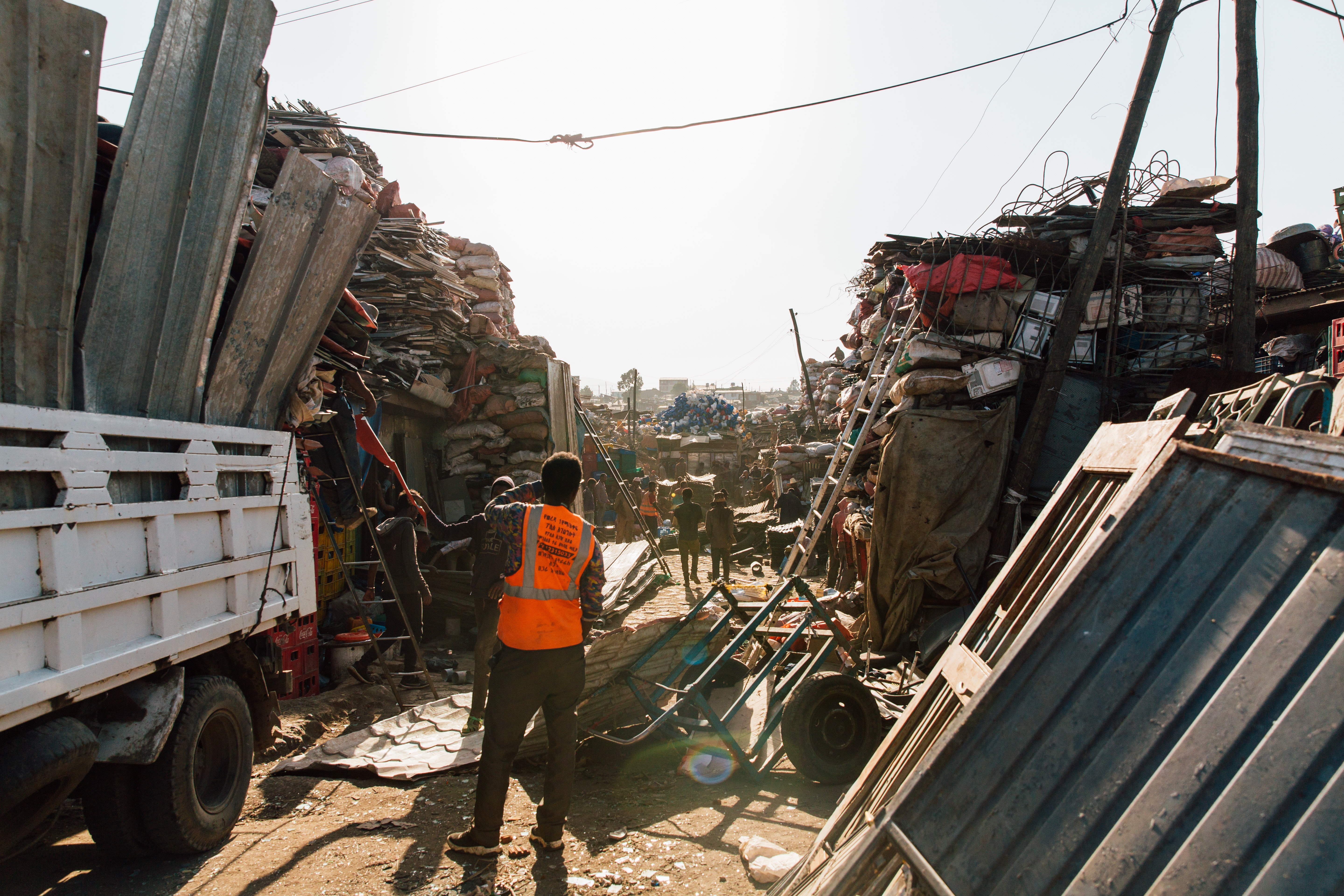 The most traded items on the platform have been large volumes of scrap metal (ferrous and non-ferrous metal), OCC Cardboard, recyclable plastic, mixed fibres, rubber, e-waste and other recovered material. Salim elaborates, "Many organisations have expressed a willingness to learn more about how they can turn their business waste into a new revenue stream, and this has resulted in very interesting discussions on how certain materials can be recycled and turned into new products." Organisations such as Emirates Recycling L.L.C, Interplast Co. Ltd., BEEAH Group, Al Sifah Metal Scrap TR. LLC, and Zero Waste UAE have all been using the platform since its launch.
Through its digital ecosystem, re.life also has the re.life collect platform, which is like the Uber for moving services both for private individuals as well as businesspeople. re.life collect is a one-stop platform for moving companies, businesses and users to access affordable and reliable logistics services, with the platform charging a small commission on each transaction. re.life collect offers B2B services through crossborder deliveries and last-mile deliveries, and B2C services through home moving, installation of furniture, and bulky waste collection and disposal. A team of inspectors look over unwanted disposed items upon collection to decide whether they should be recycled or safely disposed. In line with the UAE's zero-waste agenda, the item will be taken to the closest waste recycling facility where it will be processed, treated, and regenerated into a form that further benefits the economy. If an item is found to be at the end of its lifecycle, it will be taken to one of the UAE's waste treatment plants.
Currently, re.life only operates in the UAE but plans to expand to the rest of the region once it has identified and researched potential markets. It has also recently set up an office in India as the first step into international recyclables trading. Salim explains, "re.life operates in line with the UAE's plans to become a sustainability pioneer in the region by actively contributing to the Emirates' Zero Waste and Net Zero 2050 initiatives. In addition, there are a number of factors that make the UAE a popular business destination for startups like re.life. These include its business-friendly environment, strategic location as a global trading hub, world-class infrastructure, and favourable government policies in promoting trade and investment. The UAE also aims to become the most business-friendly country in the world and is well positioned to capture a return to pre-pandemic growth levels across sectors, thereby unlocking new opportunities for companies doing business. This makes the UAE the perfect platform from which re.life can grow and expand our operations."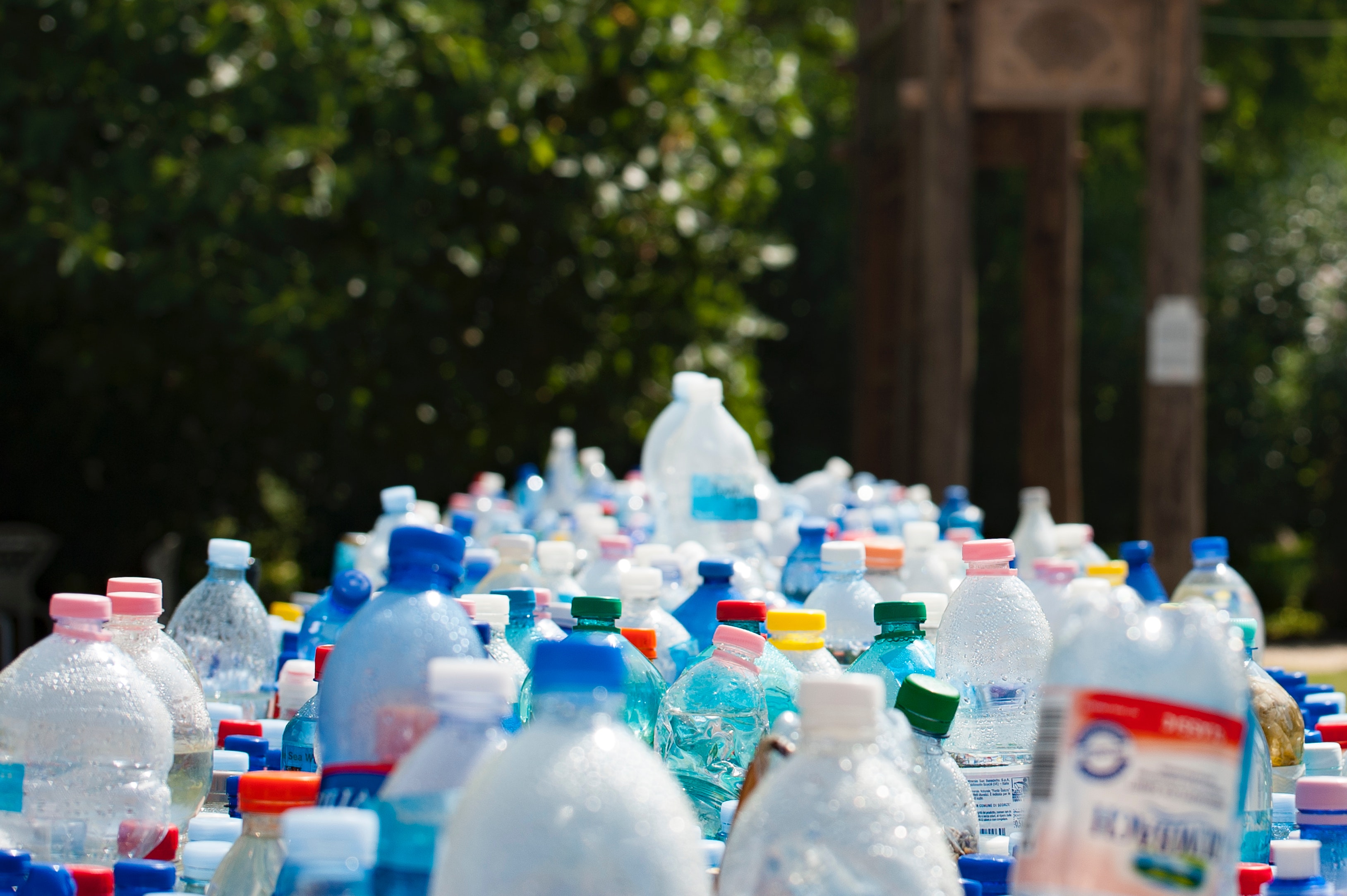 In an ever-changing world, businesses should constantly explore new ways in which they can reduce their impact on the environment. By utilising the latest technological innovations, they are also able to evolve, adapt to new challenges and be resilient against disruptions in the industry. On a final note, Salim adds "At re.life, we draw on the disruptive nature of digitalisation as the catalyst for crafting smart, streamlined solutions to everyday consumer and business challenges. Our evolving portfolio of innovative digital services and platforms is designed to tick all the right boxes as the world re-evaluates how to operate in this shifting, dynamic landscape. Through re.life, we are championing a new way of living and working that uses online platforms to establish a digital ecosystem that empowers people to make informed decisions, from their homes to their businesses."