ICICB, an Investment Management Company betting big on the world of Crypto, Blockchain, and the Metaverse
The world around us is changing at a faster rate than it has ever done before. There are major breakthroughs at every phase, and what was once deemed impossible is now the norm. ICICB is a global investment management company that primarily focuses on funding breakthrough projects that will shape tomorrow's future, which is why the company has several investments in blockchains, cryptocurrency-related projects, and the Metaverse. The company now holds multiple licenses in FinTech, blockchain, digital banking, crypto exchanges and hedge funds, as well as in medical and other more traditional industries. ICICB holds 24/7 presence in 26 countries with 114 offices and 52 subsidiaries. ICICB is now worth more than US $2.6 billion and manages US $10 billion in assets, just three years after its inception in 2019. 
The group also has launched several projects internally in the crypto-space, including the ICICB Blockchain. It's a secure, fast, and highly scalable blockchain, laying the foundation for the emerging industries of AI, Gaming and the Metaverse. It uses energy-efficient proof-of-stake and Segwit protocols. Segwit is one of the key elements that sets ICICB's blockchains apart, as Segregated Witness (Segwit for short) is the process of increasing the block size on the blockchain by removing signature data from transactions. When certain parts of the transaction are deleted, space or capacity is freed up to add more transactions to the chain. ICICB's blockchain will utilize the deterministic master node list, a structured form of master nodes derived entirely from chain data. This introduces new transaction structures and allows the network to register and update master nodes in the chain. As other nodes derive their master node lists from these on-chain transactions, all nodes will reach the same consensus on the current effective master node list. According to ICICB, the above-mentioned crucial modifications in the development of the blockchain will enable it to efficiently process 30,000 transactions per second, making it one of the world's fastest blockchains, to date. Though there are a handful of blockchains that have zero transaction fees (i.e. Nano), ICICB's blockchain's transaction fee is nearly negligible at $0.0000008 per transaction. This would put ICICB's blockchain, once launched, as one of the fastest and lowest cost blockchains out there. 
ICICB envisions developers using its blockchain as the base infrastructure from which DeFi, Fintech and decentralized apps (dApps) are launched.
Speaking to the Chairman, Airton Arruda, he explains, "we believe that the affordable transaction fees make ICICB user-friendly, particularly when we consider our upcoming gaming and metaverse projects." 

Arruda continues, "ICICB Group's vision for the future revolves around providing high-quality products and services based on the use of artificial intelligence, metaverse and blockchain applications. We seek to fund companies that share a similar vision for the future, a more sustainable and decentralized future, driven by innovative people and technologies. That is why Atari and The Luxury Bank are among our investments." The Luxury Bank is a global luxury lifestyle and technology group that provides luxury lifestyle management services to a global clientele. The Luxury Bank plans to launch a decentralized virtual reality (VR) platform that aims to redefine the entire user experience by incorporating augmented reality (AR), VR and blockchain. "It is amongst our first foray into the Metaverse," says Arruda. "Imagine a world where you can meet, shop, work, go to school, play, and be who and what you want, while teleporting or traveling in time whenever you want. We invested US $10 million into The Luxury Bank to develop 'Luxandia' - a Metaverse platform like Second Life, but with immersive graphics and many additional features. Luxandia is not just a shopping VR platform, but an expansive 3D social realm full of exploration, discovery and creativity."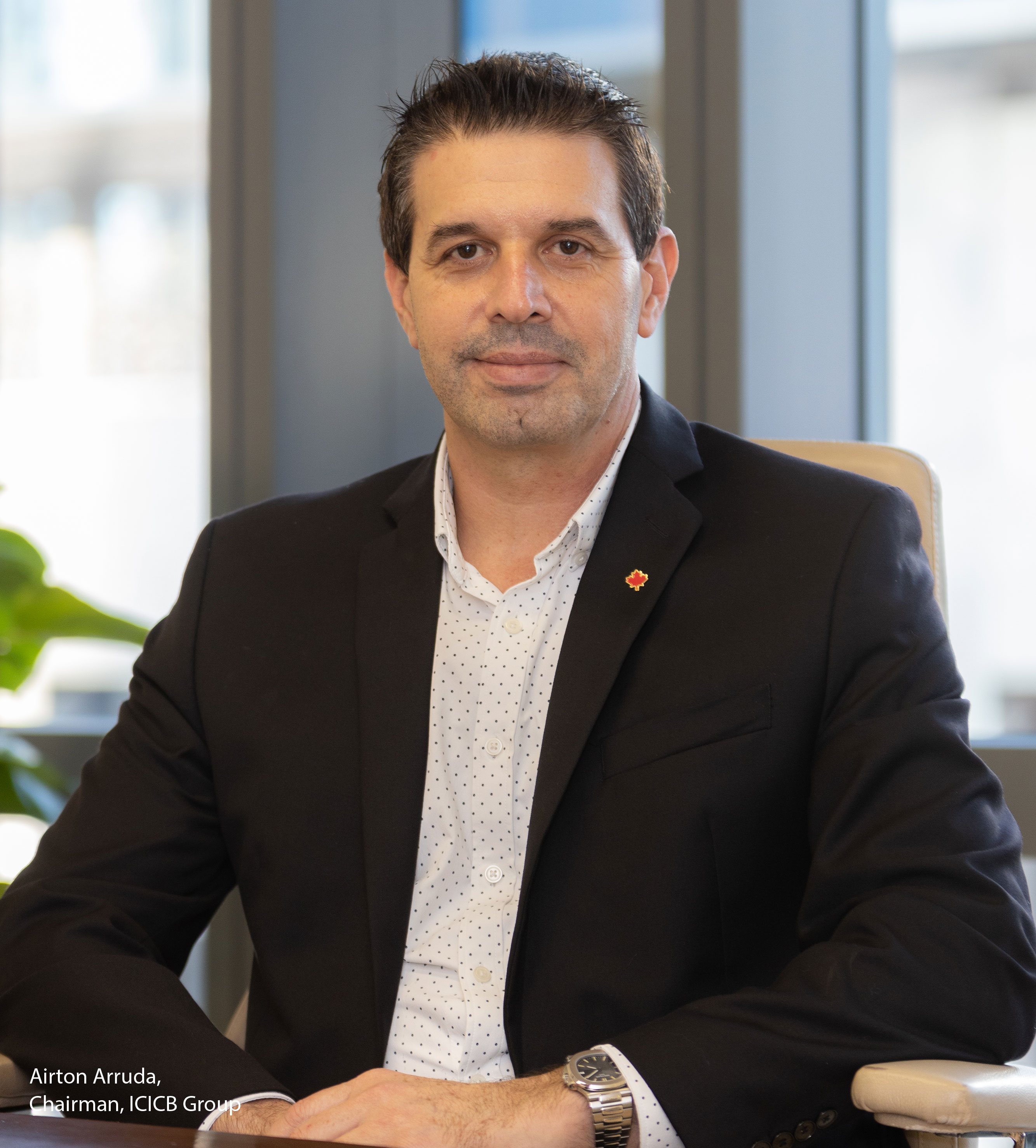 The partnership with Atari is fueled by that drive for innovation as well. Atari was founded in 1972, establishing itself as a leader in the gaming industry year after year, developing beloved games such as Asteroids, Centipede, Missile Command and Pong. Arruda added, "ICICB's partnership with Atari is not just about crypto. Atari has engaged in a licensing agreement with our group for the development of the Atari-branded Hotels, which was announced on March 10, 2021. The Hotels will have Atari playgrounds, several event spaces, co-working areas, good restaurants and bars, a bakery, movie theatre and gym. It will be one-of-a-kind hospitality, centered on gaming culture, integrating the past, present, and future of gaming entertainment. The design of the hotel targets both business travelers and those seeking pleasure and entertainment by mixing luxury with fun." As for the crypto part of Atari, ICICB owns 50% of the Atari Chain and the Atari Token. Atari Token is a decentralized cryptocurrency created to become a reference token for the interactive entertainment industry. It seems that the Atari token will be used as a means of payment for ICICB-owned virtual world entry and access to new games. Arruda adds, "Our goal for Atari Token is to be used as widely as possible throughout the interactive entertainment industry, providing developers and publishers with new options for exploiting their products, integrating smart contracts, protecting in-game assets and the like." 
ICICB is a complex investment management firm, both developing projects in-house, and acquiring or investing in outside players. The Investment Management firm has big plans for 2022, including introducing its crypto trading app, which will allow users to trade (buy and sell) crypto and utilize it in peer-to-peer payments and transfers. They also plan to mint their own ICICB Coin, along with the launch of a cryptocurrency-powered metaverse casino, developed on their own blockchain. "At the end of the day," Arruda says, "I'll be delighted if in 5 years people see the ICICB logo, and see the company as a firm that makes innovative investments in the future, and for making the most out of the opportunities that present themselves today."