Coinovy | A one-stop wallet solution for everyday crypto-users
Coinovy is a multi-purpose digital financial platform, that enables customers in more than 150 countries to manage all their crypto needs in one place. Users can send, receive, exchange, earn, store, buy, and cash-out the most popular cryptocurrencies on an easy-to-use app. It offers an all-in-one wallet system on which transactions are settled in a speedy time of less than 60 seconds. And what's more, it is a multi-currency wallet, so users don't need multiple different wallets to store their digital assets.
Coinovy provides a bridge for the crypto and traditional economies by enabling accessibility, security, and liquidity. Their mission is to offer 'simple, transparent, and speedy transactions within an ecosystem that has been created to give people the power to move digital value securely through the traditional or crypto worlds.' 
It offers features that put beginners' minds at ease in terms of how to use crypto in everyday life and how to keep digital assets safe and secure. It does this by allowing users to withdraw cryptocurrency to a Coinovy VISA debit card which can then be spent in local fiat currency at any location that accepts VISA. It can even be linked to Apple Pay, making payments even more convenient. 
Coinovy also gives users an International Bank Account Number (IBAN) which makes cross-border transactions seamless and easy for users to transfer funds across the globe. Users can even get a loan up to $5000 with 1% interest, using their cryptocurrency as collateral on Coinovy's platform.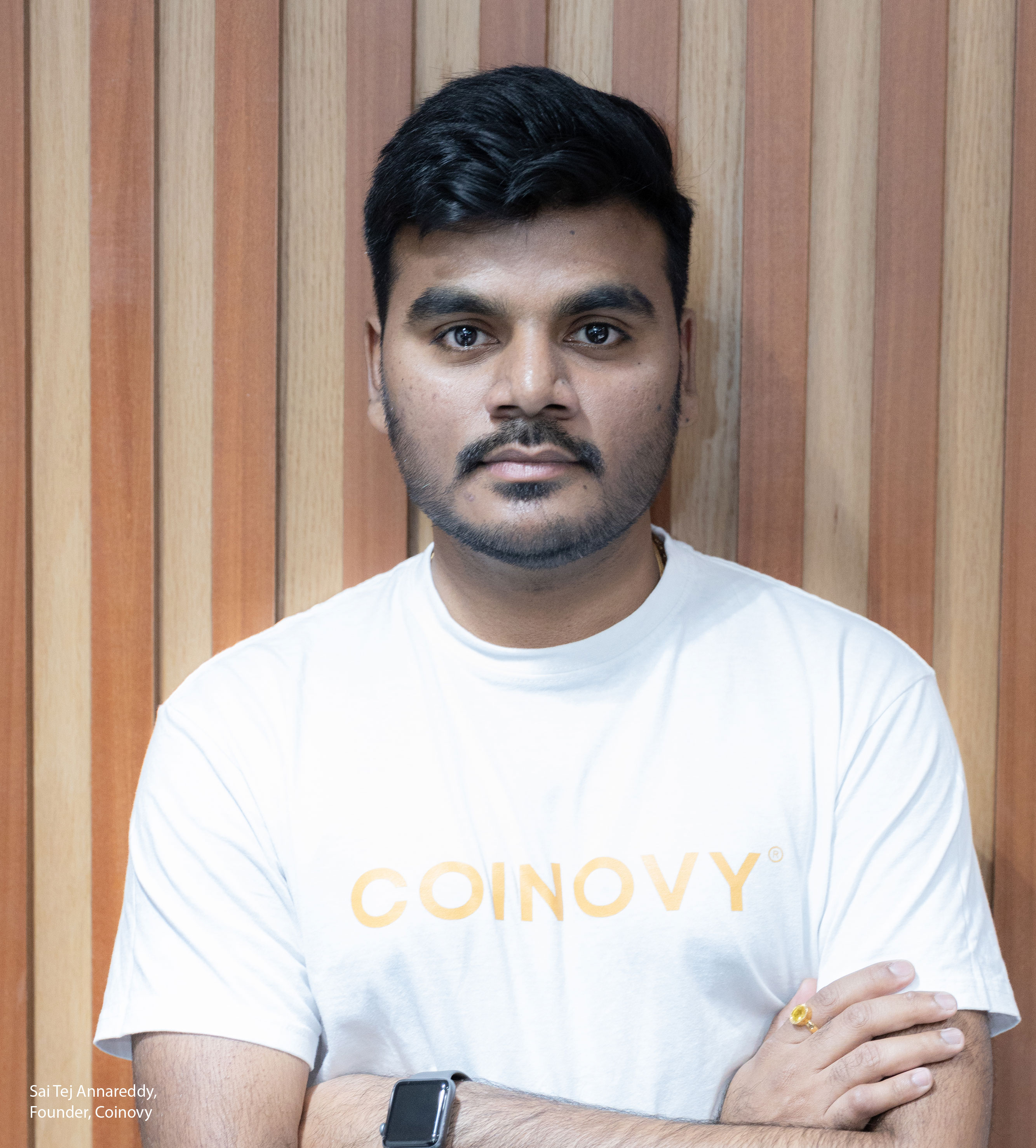 When it comes to security, Coinovy partners with BitGo, an international leader in institutional digital asset custody. So, any stored crypto is protected by BitGo's Digital Asset Insurance of $100 million and can compensate users in cases of security threats or losses.
Although it is designed to make entry into the crypto world as easy as possible, Coinovy has plenty of advanced capabilities for experienced crypto users too. One of the most touted features is the Prediction analytics tool which is available as an add-on subscription. This provides users precise forecasting for predicting crypto coin movements and blockchain dynamics. The AI algorithm tracks more than 150 assets and boasts an accuracy of over 90%.
Coinovy also functions as an exchange platform by letting users buy, sell and swap cryptocurrencies. They have 100+ exchange pairs accessible instantly, which means users can choose to swap coins for other types of available coins or withdraw into any bank account globally.
The platform is powered by its own native utility token called C2F which is deployed on the Ethereum network and is compliant with the ERC20 token standard. It is used to reward users for their contributions and is a means of payment. While other currencies are accepted as payment for all operations on the platform, holders of C2F will receive a discount. The platform even allows for token staking (locking in tokens to receive rewards) which provides an alternative way of earning for users who prefer not to trade.
There are two features in particular that make the platform unique: CryptoBridge and Token 2 Coin (T2C). Coinovy provides a bridge, or a connection for the ability to trade on different blockchain ecosystems. A bridge is important in order to allow for interoperability - for transactions between two distinct blockchains to occur. The Coinovy CryptoBridge is between two of the world's leading blockchains – Binance Smart Chain (BSC) and Ethereum, so users can get the best of both blockchains by essentially choosing to trade on the blockchain that gives the fastest transaction time and the most lucrative liquidation of their crypto-tokens. 
Token to Coin (T2C) is the other pioneering feature that provides the option of exchanging tokens with coins. This means that new token companies can list on Coinovy, and their token holders can get access to liquidate and utilize their products. With security provided by BitGo and simple fund access through Visa Debit Card, these companies are also enhancing their brand by building upon the high credibility and trust of Coinovy.
Coinovy is trying to become a one-stop-shop when it comes to cryptocurrency trading and spending, and they are certainly solving the issue that many crypto users complain about having to visit different platforms for different services. Coinovy want to simplify fintech. They want to attract the masses into the crypto space as well as giving bank like features to people without bank access. Given that around 1.7 billion16 adults globally do not have access to financial services, this is something that crypto has the potential to change. To this end, Coinovy is currently partnered with United Africa Blockchain Association (UABA) to help promote crypto adoption throughout the region.
Coinovy was founded in 2019 by Sai Tej Annareddy along with co-Founders, Dhaval Parekh and Bhavin Kachalia who have brought together combined 45 years of varied experiences covering everything from custom blockchain solutions, running & managing a blockchain and crypto company, to AI, FinTech and digital marketing.
It is interesting to note that Coinovy is looking to be not only to be B2C focused, but also a B2B solution provider through bitium.io, its own desktop crypto wallet. This feature is already launched for businesses who are now interested in accepting cryptos and increasing their user base.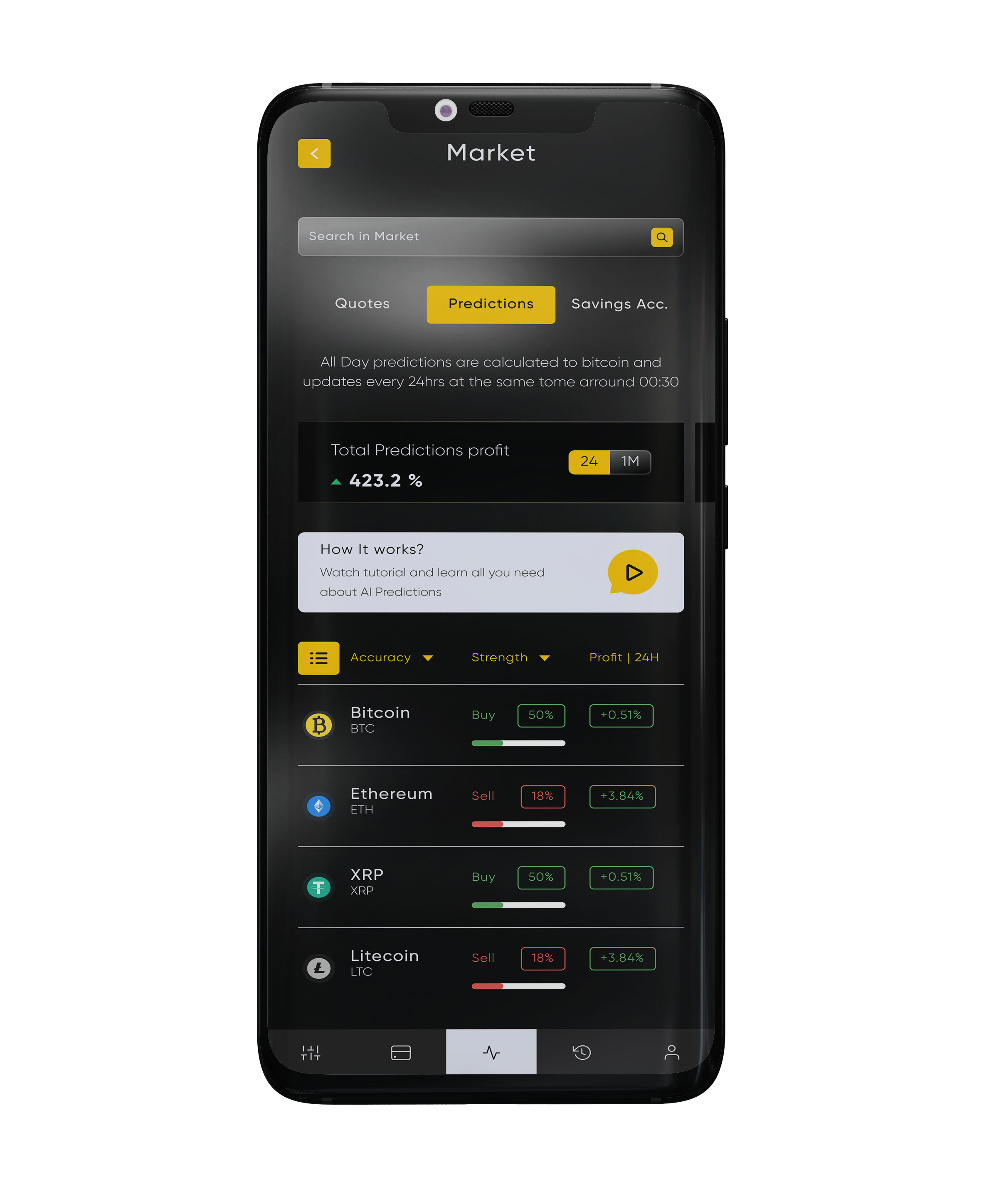 When it comes to global digital asset compliance, Coinovy are not only prepared but welcome regulations. Features such as IBAN's are only available to users after they register and complete Know You Customer (KYC) details. Sai Tej has said that "Coinovy is not here to challenge the current financial infrastructure, but we are seeking every possible way to connect with the existing infrastructure, such as banking, payment solutions, and governments by integrating crypto into it. We are believers in DeFi, but with a cap and a check on it."
Coinovy could very well be what the crypto world is looking for, an all-rounder, nearly all in one solution which makes the crypto ecosystem more accessible and functional to everyone across the globe.