Saudi Arabia's Mandatory Shift for Smart Devices to Use USB-C From 2025
Starting on January 1, 2025, USB Type-C will be the industry standard connector for the majority of electronic products in Saudi Arabia. The change will save more than SAR 170 million and substantially lessen electronic trash.
The introduction of USB-C charging connections for all electronic devices will occur in a two-phase rollout, according to the "Saudi Standards, Metrology and Quality Organization and the Communications, Space, and Technology Commission". Mobile phones, tablets, digital cameras, e-readers, portable speakers, and other devices will all be covered by the first one, which will start on January 1st, 2025. Beginning on April 1, 2026, the second phase will involve laptops.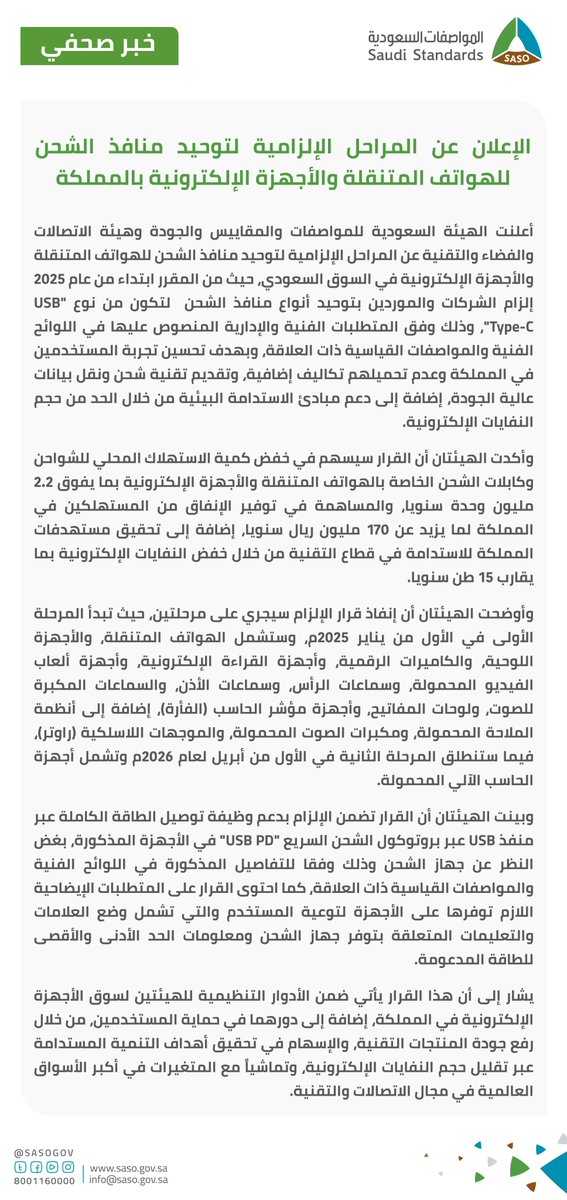 The adoption of USB-C charging ports for all electronic devices offers several advantages. User convenience, efficiency, and sustainability improve, while business device management is simplified.
Various gadgets, including laptops, tablets, and smartphones, have already largely adopted USB-C as a standard. The connector allows quicker charging and data synchronization and offers better power delivery and transmission rates.
Source: TechMagazine