Amenli, an Egypt-Based Insurtech, Raises $1 Million in Equity Funding for Expansion
Leading insurtech startup Amenli, successfully closed a new $1M equity funding round led by Alter Global, a leading international VC firm focused on emerging markets represented in the region by Heba Ahmad, with participation from Qatar Insurance Corporation's (QIC) corporate VC arm Digital Venture Partners (DVP), one of the biggest insurance groups in the MENA region.
Allen Taylor, Partner at Alter Global, shared regarding the decision to venture further into the Egyptian ecosystem "We are excited to partner with Shady and the Amenli team and to announce our second investment in Egypt," shared Allen Taylor, Partner at Alter Global. "We are impressed with Amenli's vision to revolutionise Egypt's largely underpenetrated insurance market, which currently stands at less than 1%. Amenli has built the technological infrastructure to create strong distribution and product innovation advantages, thereby enhancing the insurance experience for both individuals and SMEs alike."
Amenli is a leading Insurtech startup, licensed by the Financial Regulatory Authority in Egypt (FRA), providing a wide range of affordable and accessible insurance products to serve individuals, families and SMEs and liaising with insurance companies to handle client claims in an efficient and swift manner.
The fund will allow Amenli to introduce new products targeting both existing and new customer segments to satisfy their unmet insurance needs as well as develop new distribution channels to maximize efficiency and reach.
Furthermore, Amenli will focus on dominating the B2B2C space, capitalizing on their own Insurance API, to solidify its position as a trusted and innovative leader in the industry and remain on track to achieve its 2024 vision.
On their vision and how Amenli fits their strategy, Lars Gehrmann, Group Chief Digital Officer at Qatar Insurance Company (QIC), said "As per Digital Venture Partners (DVP)'s Corporate Venture Capital (CVC) commitment to fostering insurtech innovation through early-stage investment within MENA, we're thrilled to empower Amenli's growth and innovative approach to insurance in Egypt and beyond".
The decision to raise funds comes at a pivotal time for Amenli which has grown 5X compared to the same period last year as a result of its focus on product offering and Amenli's core platform technology increasing efficiency and impact.
With positive unit economics across the retail business, including individuals and SMEs, and exceeding targeted gross profit margins by 100% in H1 2023, Amenli is now directing its efforts towards expanding the business, achieving profitability, and generating positive cash flow.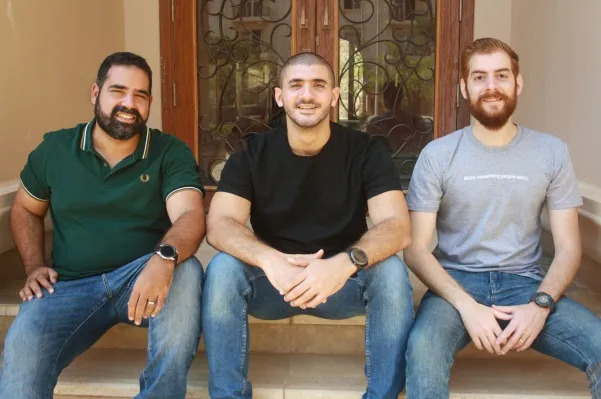 CEO and Co-Founder of Amenli, Shady ElTohfa emphasised the significance of this strategic step, stating, "This funding round is a substantial validator and a strong vote of confidence for Amenli, particularly amidst the current investment and economic environment. The backing of these prominent investors- Alter Global, QIC DVP and Basil Al Moftah, who all possess extensive experience in the tech and insurance sectors regionally and globally, has reinforced our belief in the strength of our vision and in moving forward with our plans for Amenli's expansion and growth." 
Othmane Bennis, Head of CVC at DVP, further emphasised the technological capabilities of Amenli by adding, "Shady and team have demonstrated relentless execution capabilities in establishing a leading insurtech. By leveraging technology and a digital-first model, and building on the strong traction they have in Egypt, Amenli is set to rapidly expand insurance access across underserved markets, driving financial inclusion and protection in the region."
ElTohfa announced that "During the upcoming phase, we are focused on expanding our team, strengthening our product offerings and building a robust brand to deliver unmatched value to our clients. Our dedicated efforts revolve around providing tailored insurance solutions to our client base, empowering them through accessible payment options such as BNPL, convenient onboarding and KYC process, and ensuring a seamless claims process."
---
Send us your press releases to shareyournews@lucidityinsights.com