According to the CEO of Sharjah's Sheraa, the Company Plans to Establish a Fund to Invest in Potential Start-Ups
The Sharjah Entrepreneurship Centre (Sheraa), a government-backed entity aimed at fostering the entrepreneurial ecosystem in Sharjah, plans to establish its own fund to invest in promising start-ups, according to its CEO Najla Al Midfa.
Sheraa's inaugural fund will focus on early-stage companies involved in diverse sectors like education technology, clean technology, sustainability, manufacturing, and creative industries.
Initially focusing on supporting founders and building credibility as an incubator, Sheraa has reached a new stage.
"When we started, we wanted to build a very founder-friendly ecosystem and aimed to support as many founders as possible. Simultaneously, it was also our own journey to build credibility and trust as an incubator," Ms Al Midfa said.
"Now we are at an inflection point where people know who Sheraa is, they know our integrity and they recognise what Sheraa and Sharjah can offer to start-ups and entrepreneurs. We believe we are at a stage where we can say we want to invest in your [start-up's] journey, continue to have skin in the game and be a part of your growth."
Currently, Sheraa facilitates funding access for start-ups through corporate partners but does not take equity in the supported ventures.
The forthcoming fund aims to support sectors traditionally overlooked by venture capitalists, avoiding duplication of investments in areas like e-commerce and FinTech.
While specific fund details remain undisclosed, Sheraa's focus is on disruptive yet neglected opportunities in the market, aligning with its mission to foster entrepreneurship and innovation.
Sheraa-supported start-ups have already made a significant impact, raising $160 million in capital, generating over $200 million in revenue, and creating 1,600 jobs.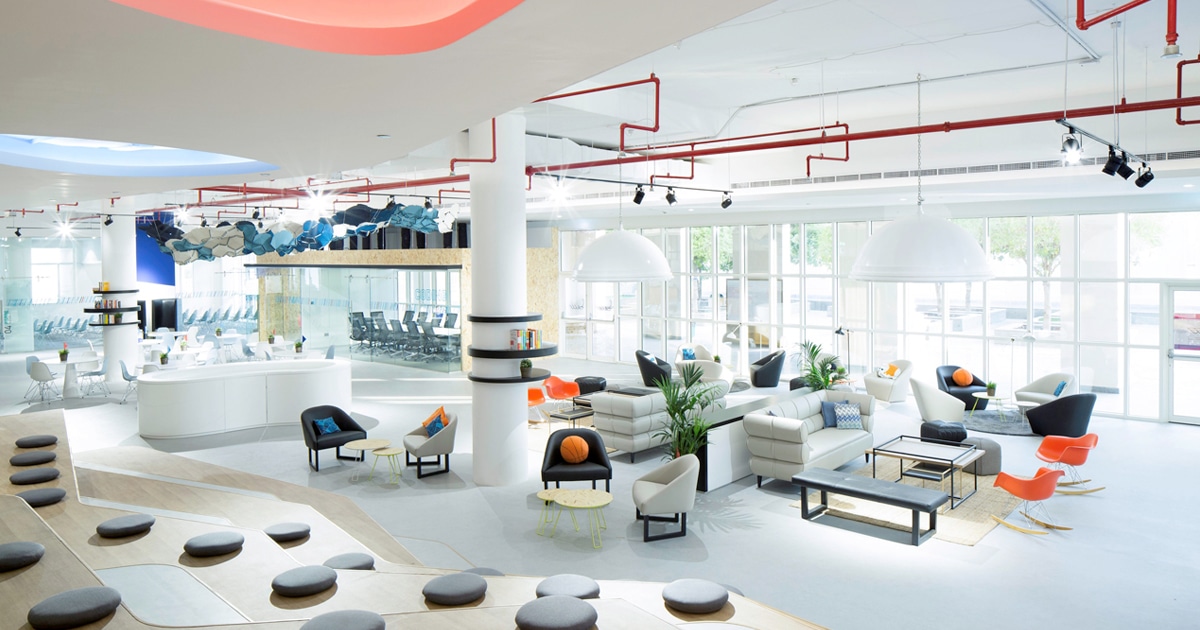 Sheraa, a startup support organization that has backed over 160 startups, has ambitious plans to incubate more than 200 startups in the coming year.
Despite incubating 160 startups, their total company portfolio is significantly larger. Sheraa aims for a vibrant ecosystem, with their community expected to grow to 500 to 600 members, including SMEs, in the near future.
Remarkably, 52 percent of the startups they support are founded by women entrepreneurs, a rarity in the industry where only 2 percent of VC funding globally goes to female-led ventures.
Sheraa strives for inclusivity, focusing on a diverse portfolio rather than traditional backgrounds.
The survival rate of startups incubated by Sheraa stands at an impressive nearly 70 percent cumulatively, soaring to 90 percent in the past two years.
Sheraa is headquartered at the SRTIP and operates innovation hubs at the American University of Sharjah and University of Sharjah.
Its value proposition lies in complementing neighboring cities like Dubai and Abu Dhabi by offering a favorable lifestyle, a pool of talent, affordability, and a culturally-rich, family-oriented environment.
Sharjah has seen robust growth, with a 5.2% increase in its gross domestic product (GDP) last year, driven by economic diversification efforts aligned with the emirate's development strategy.
Sheraa seeks committed and coachable entrepreneurs willing to contribute to Sharjah's growth and engage with the local community, aiming to tap into family offices and encourage investment in startups to unlock regional wealth.
"We are not playing a real estate game … for example, just get a licence and open an office … but we want a commitment [from entrepreneurs] to give back to the next generation in Sharjah. We will coach them and want them to engage with local youth, educational institutions and businesses," Ms Al Midfa said.
Alkesh Sharma / The National