America's Slow Uptake of EVs
The US EV market has been growing at a slow rate, and the once EV dominating country has slid down the global rankings. 
Though EV adoption is still growing in the US it is far slower than its counterparts; America's 18% global market share in 2020 has slid down to 11% in 2022. With California leading much of the charge, the rest of the USA has been slow to get EV fever.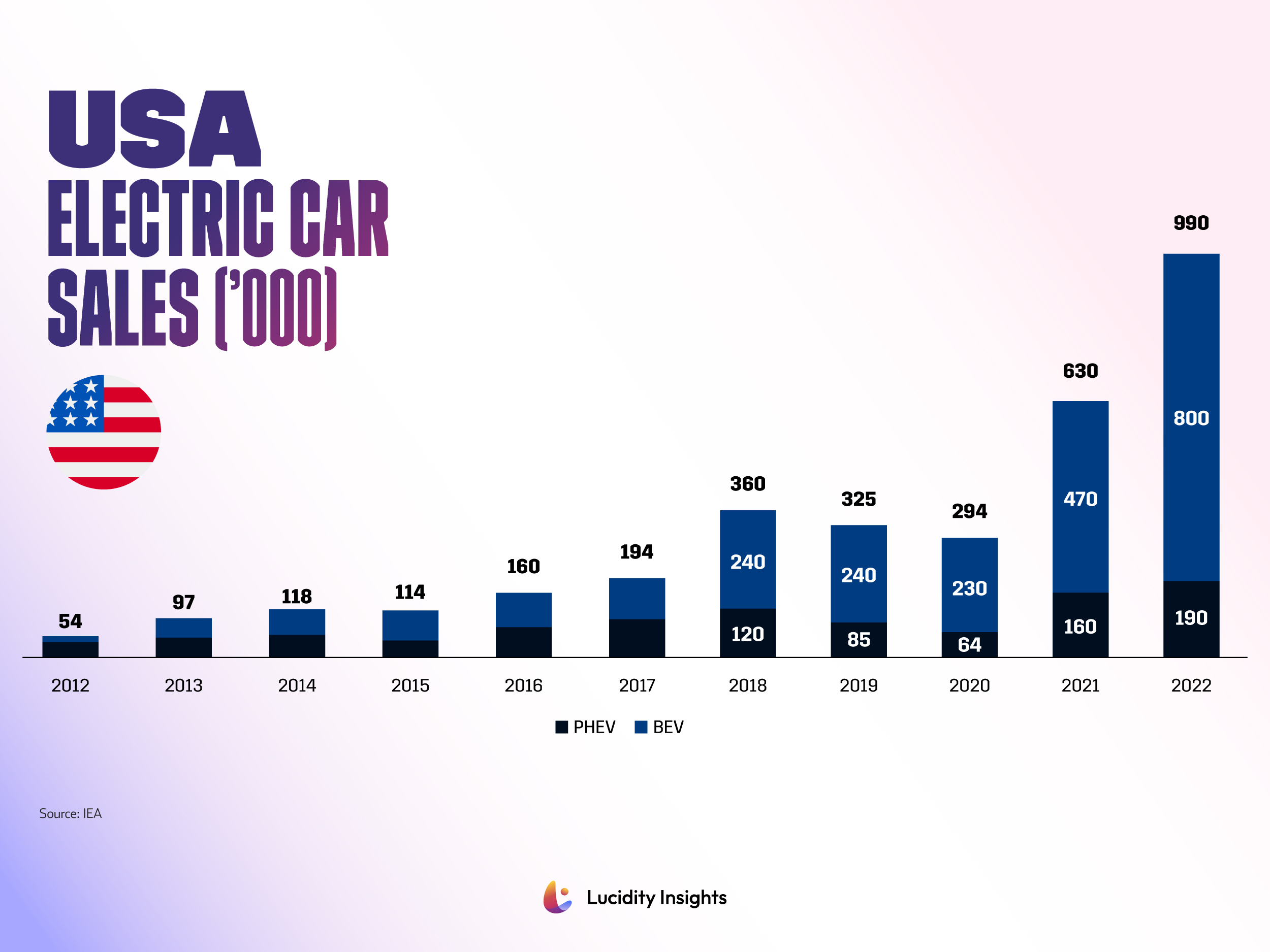 Infobyte: USA Total Electric Car Sales 
In contrast to China, the US is still largely home to a gas and diesel consuming combustion engine car-loving demographic. California is home to nearly all of the EVs that roam US roads. In 2022, the US sold 990,000 EVs and saw their EV stock rise to 3 million, nation-wide.
Register & Read for Free
Just login or create a free account to enjoy our content